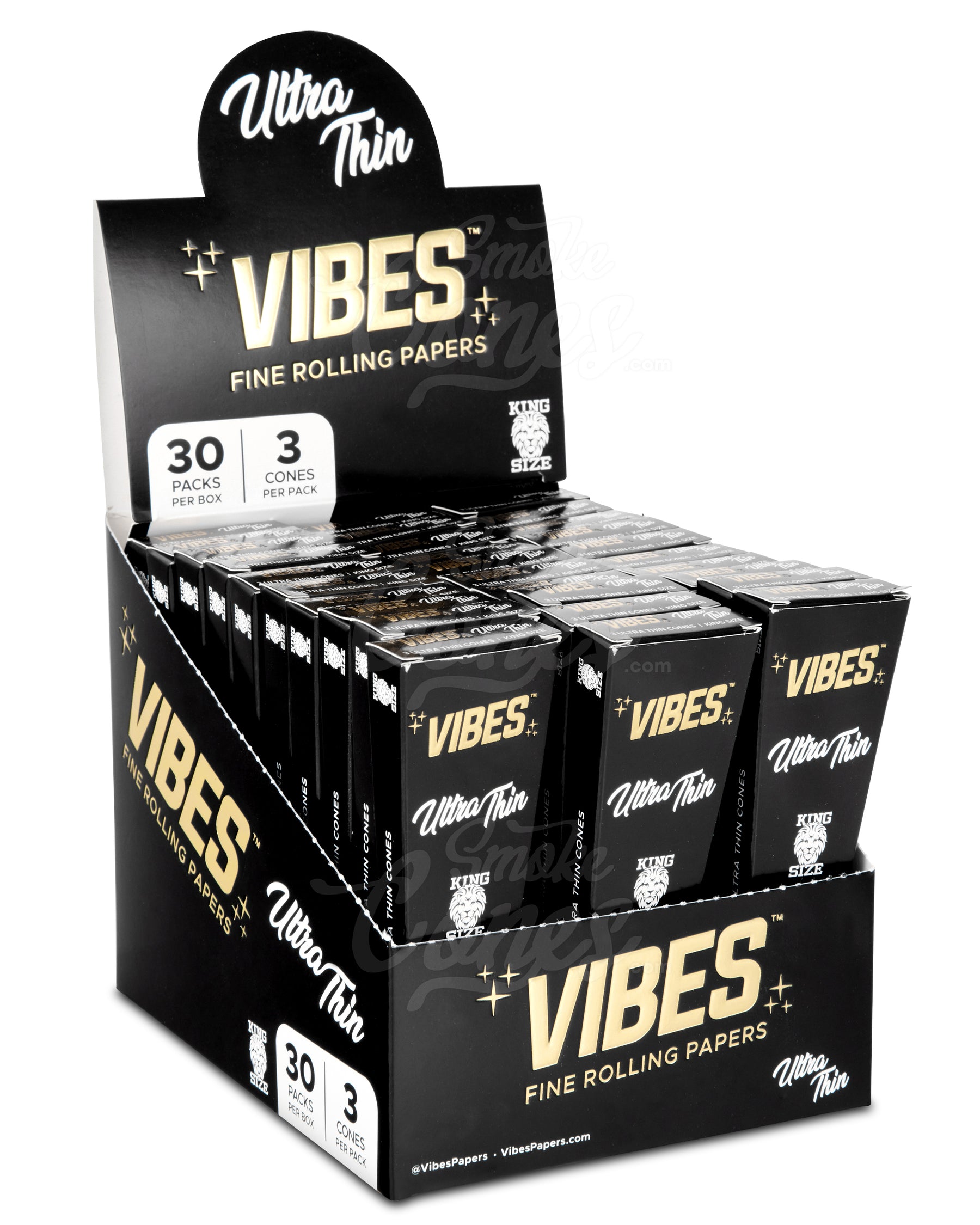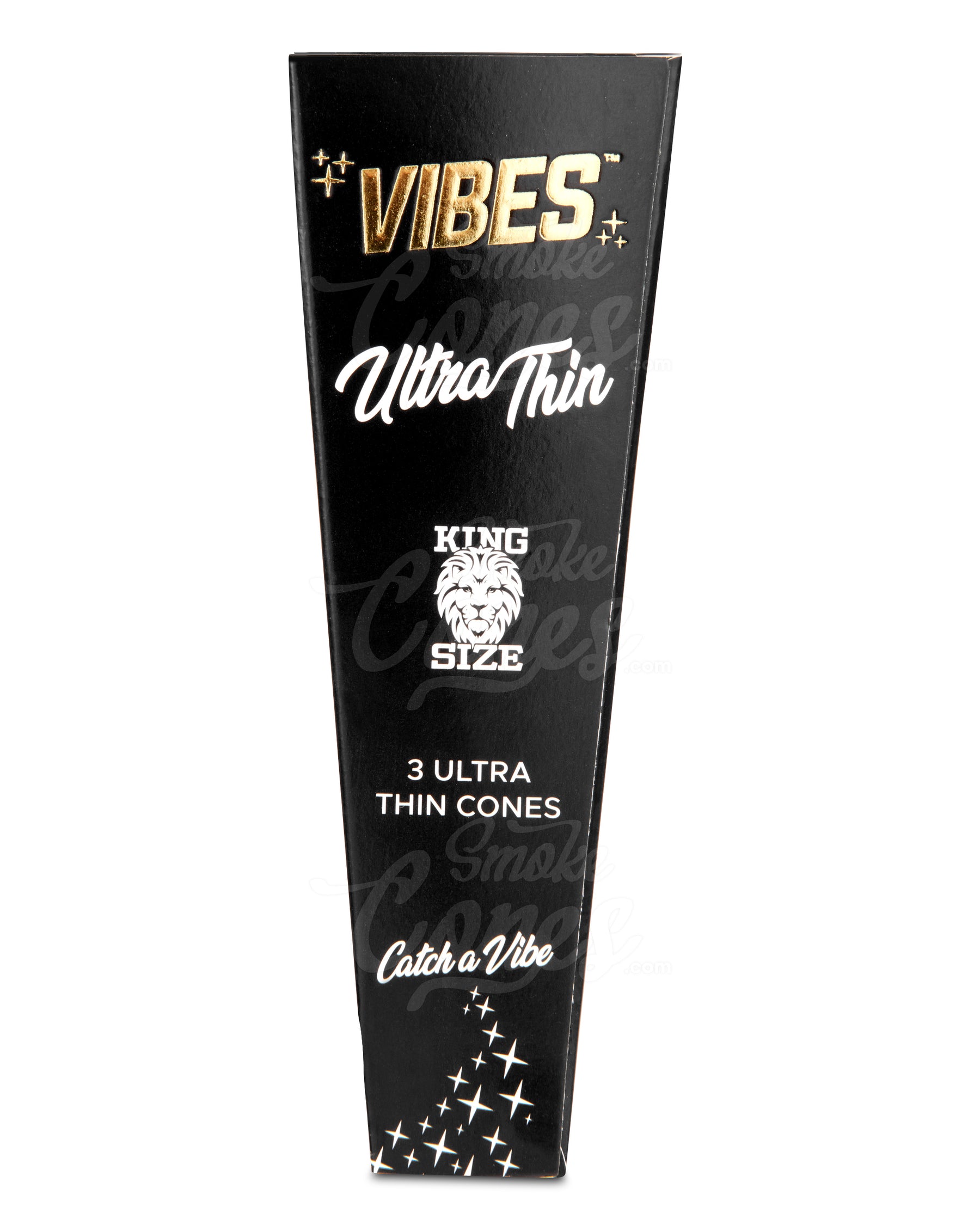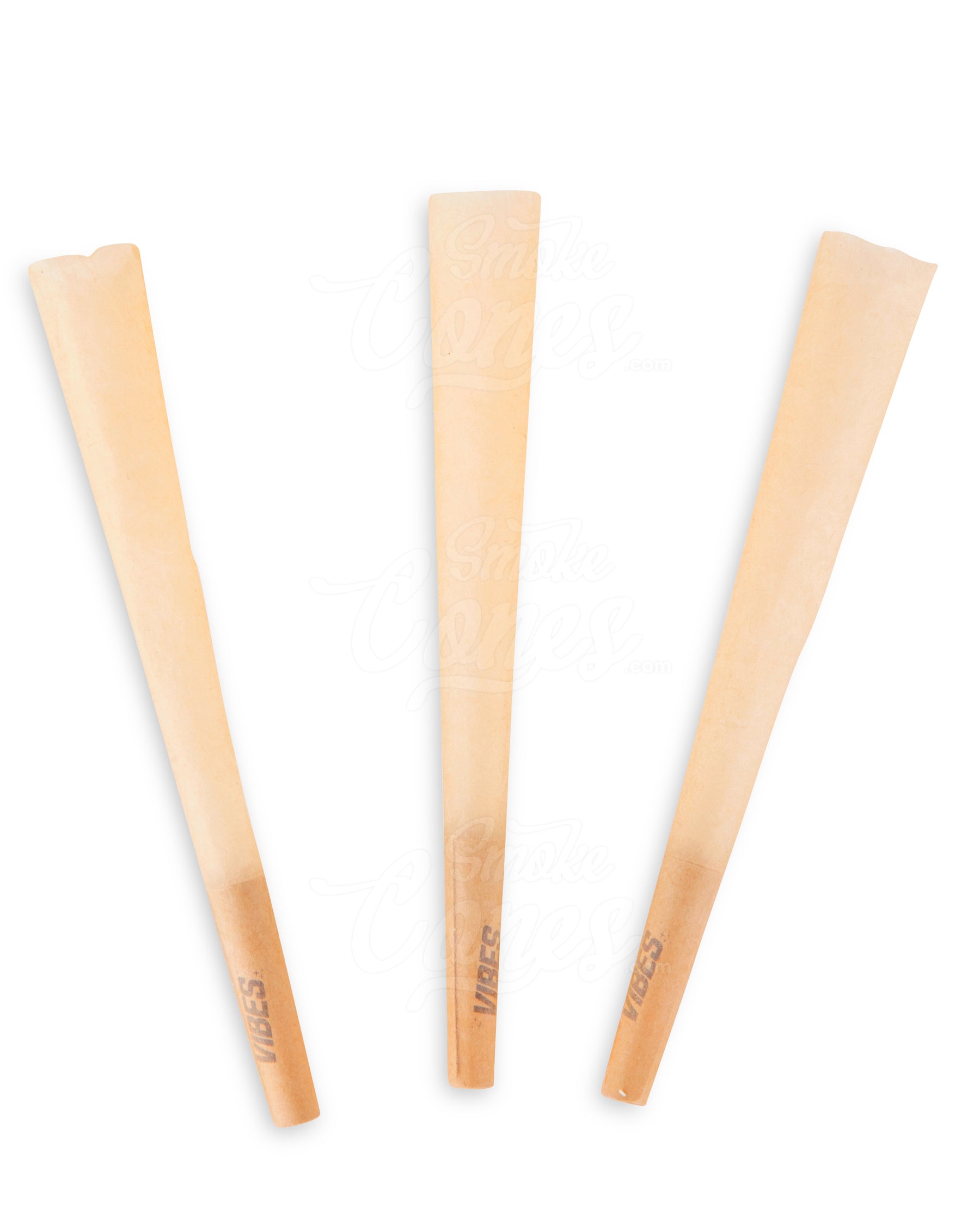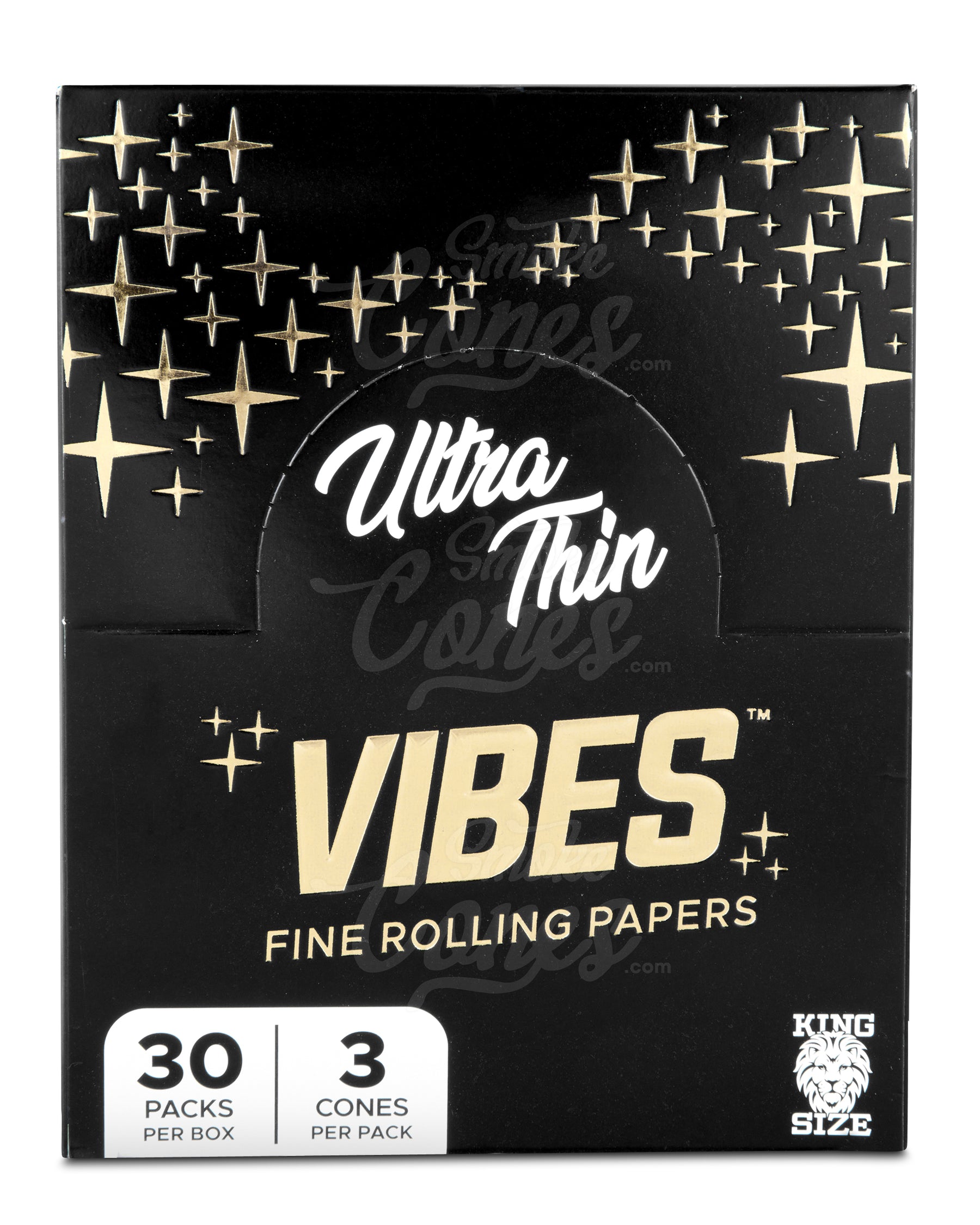 Vibes 109mm King Sized Pre Rolled Ultra Thin Unbleached Paper Cones 30/Box
The Vibes Ultra Thin Cones - 109mm King Size are perfect for those who want to enjoy a pure smoking experience. The thin paper ensures that there is no "paper smoke" obscuring the flavor of your dry herb, and the cones are easy to roll so you can enjoy perfect smoke every time. The Vibes Ultra Thin Cones are also eco-friendly, as they are made from renewable resources.
Cone length: 109mm
Tip length: 26mm
Color: White
Material: White Paper
Carton dimensions: 5" x 5" x 6"
Count per carton: 30
ALL SALES ON THIS ITEM ARE FINAL. NO RETURNS AVAILABLE ON THIS PRODUCT.