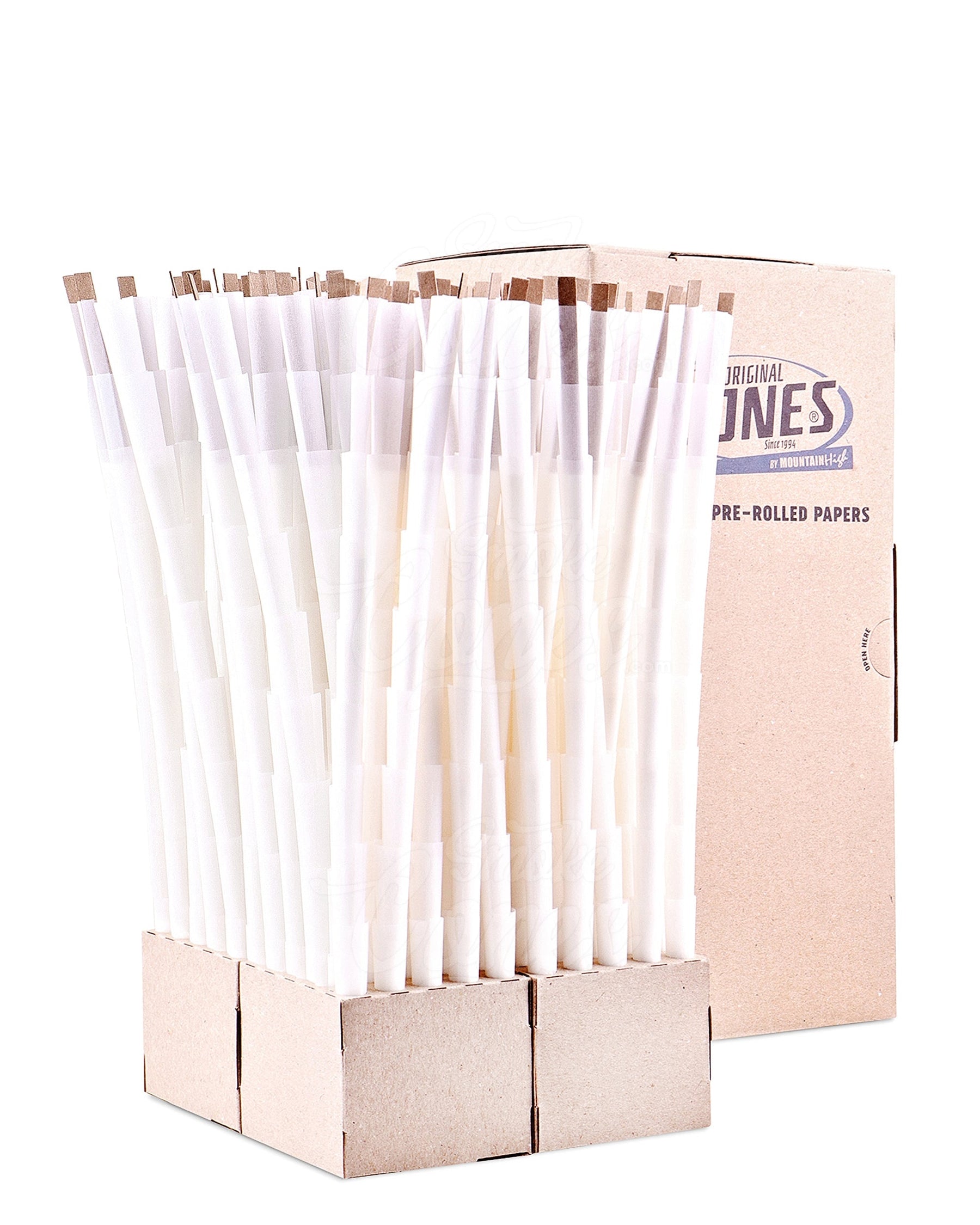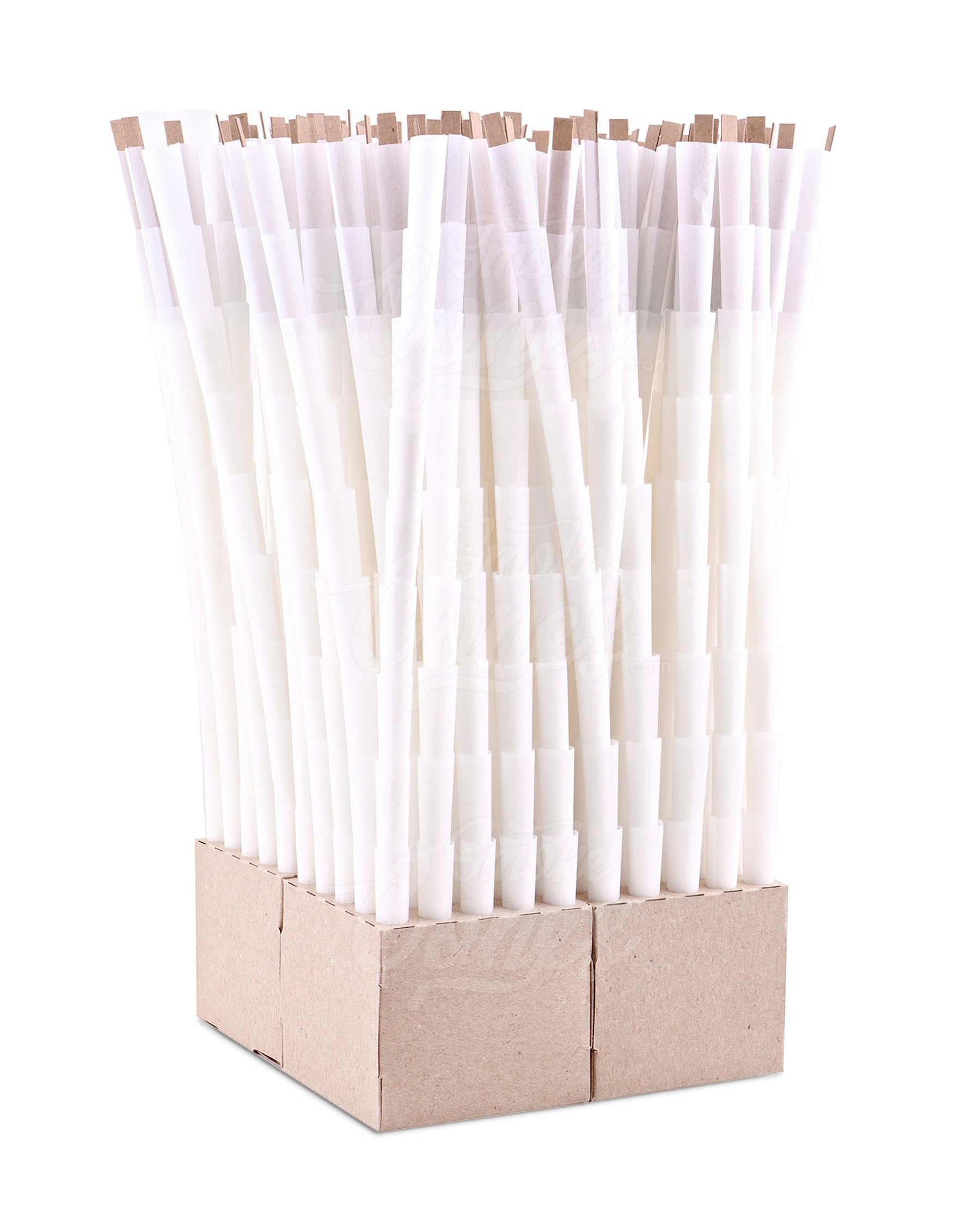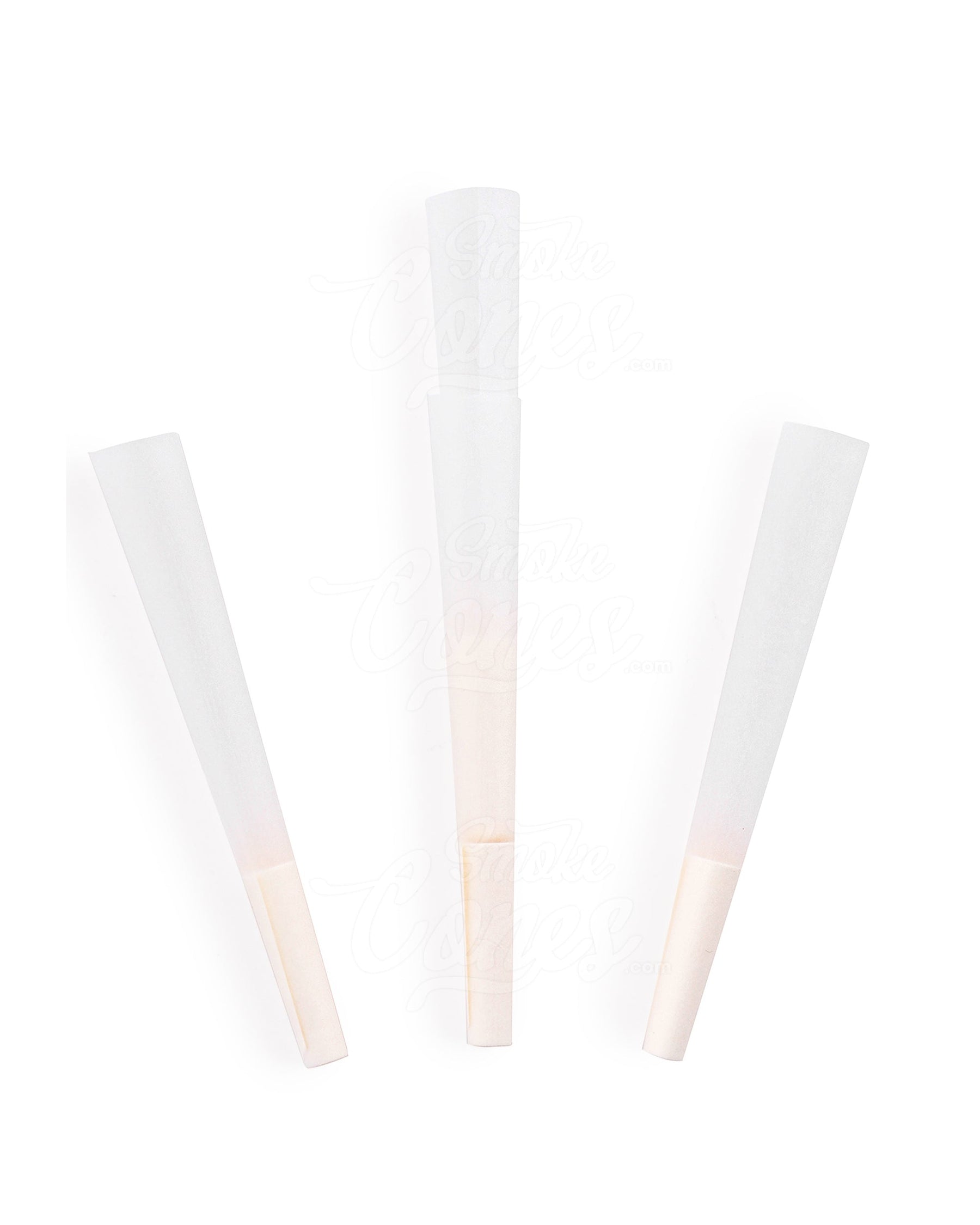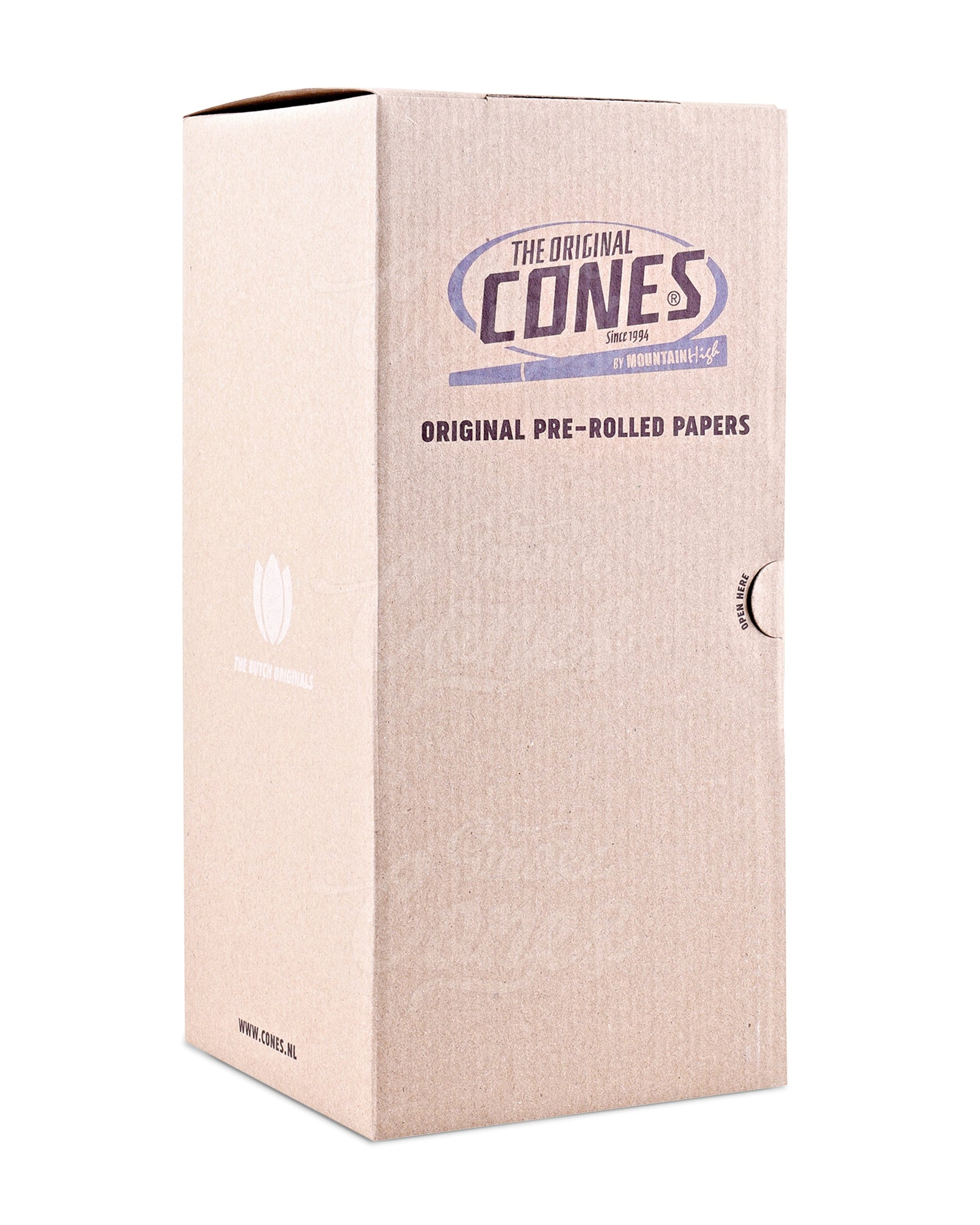 The Original Cones 109mm King Slim Size Bleached White Paper Pre Rolled Cones w/ Filter Tip 1000/Box
Hey there, smoke buddy! Buckle up, because I'm about to blow your mind with the king of all pre-rolls — The Original Cones King Size Slims. We're talkin' a whopping 109mm of pure smoking pleasure!
These beauties aren't just your regular cones; they're the tall, dark, and handsome of the pre-roll world. Crafted from bleached white paper, these cones are slim but they pack a punch. They come equipped with a 20mm filter tip – because, hey, we care about your experience.
What makes them the bomb? They burn as slow as a lazy Sunday morning, giving you the ultimate, smooth journey from start to finish. No more uneven burns ruining your vibe. With these cones, it's smooth sailing all the way.
But here's the cherry on top: we're all about keepin' it natural. These cones are made from earth-friendly materials, so you can puff away without worrying about any nasty chemicals harshing your mellow.
So, if you're someone who likes to go big or go home when it comes to joints, these Original Cones King Size Slims are your ticket to paradise. Give them a shot and elevate your smoking game to a whole new level. You won't regret it, trust us!
Size: 109 mm

Tip Length: 20mm
Material: Bleached White Paper
1000 units per box
Paper tip included
*THIS ITEM IS INTENDED FOR TOBACCO USE ONLY*