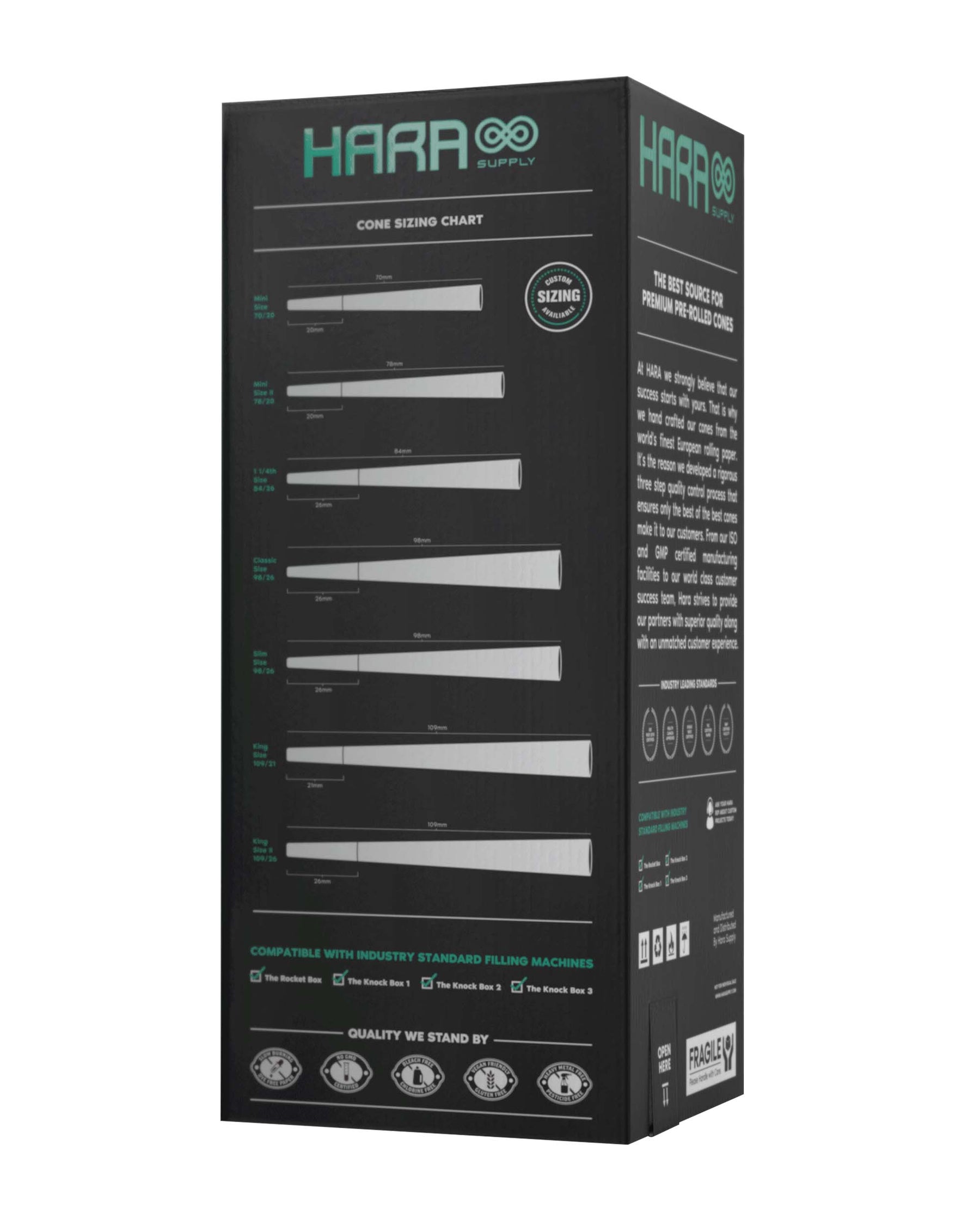 Hara Supply 98mm Classic Size Unbleached Brown Pre Rolled Cones w/ Filter Tip 800/Box
Hara Supply, a long-standing industry leader, distinguishes themselves with their exceptional 98 Classic Size Pre-Rolled Cones. These organic hemp cones provide an incredible smoking experience.

Have you ever struggled to fill your pre-roll cones? That time is long gone. Because of their accurate shape, these cones are simple to fill, ensuring a smooth operation for pre-roll brands and producers. These cones will function well in your cannabis manufacturing line, whether you are a large corporation or a small startup.

If you're a growing pre-roll company or manufacturer, Hara Supply's 98 Classic Size Pre-Rolled Cones are the secret weapon you need. Enhance the user experience. Order pre-rolled cones at Hara Supply today!
Material: Organic Hemp

Size: 98 Classic Size
Brand: Hara Supply
Slow Burn

Includes a 26mm filter tip