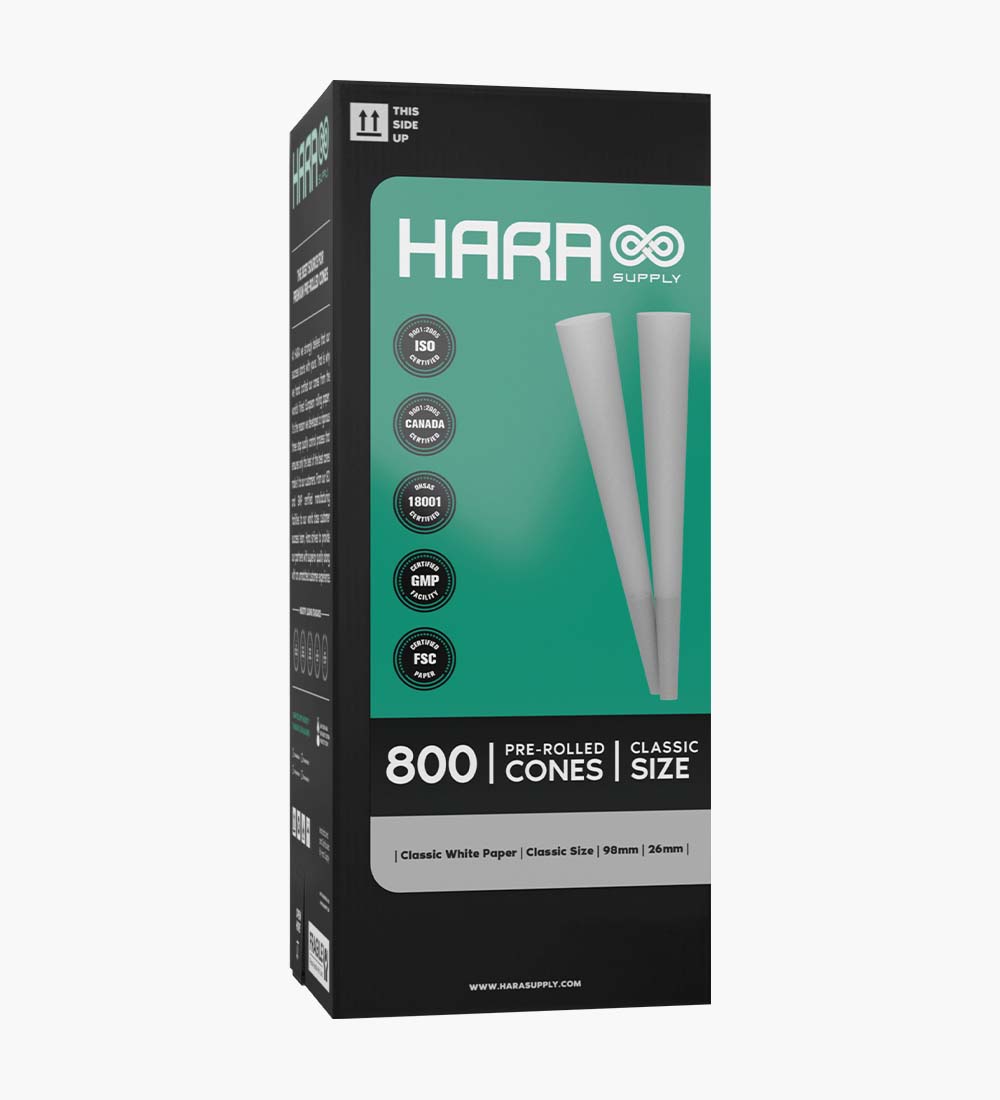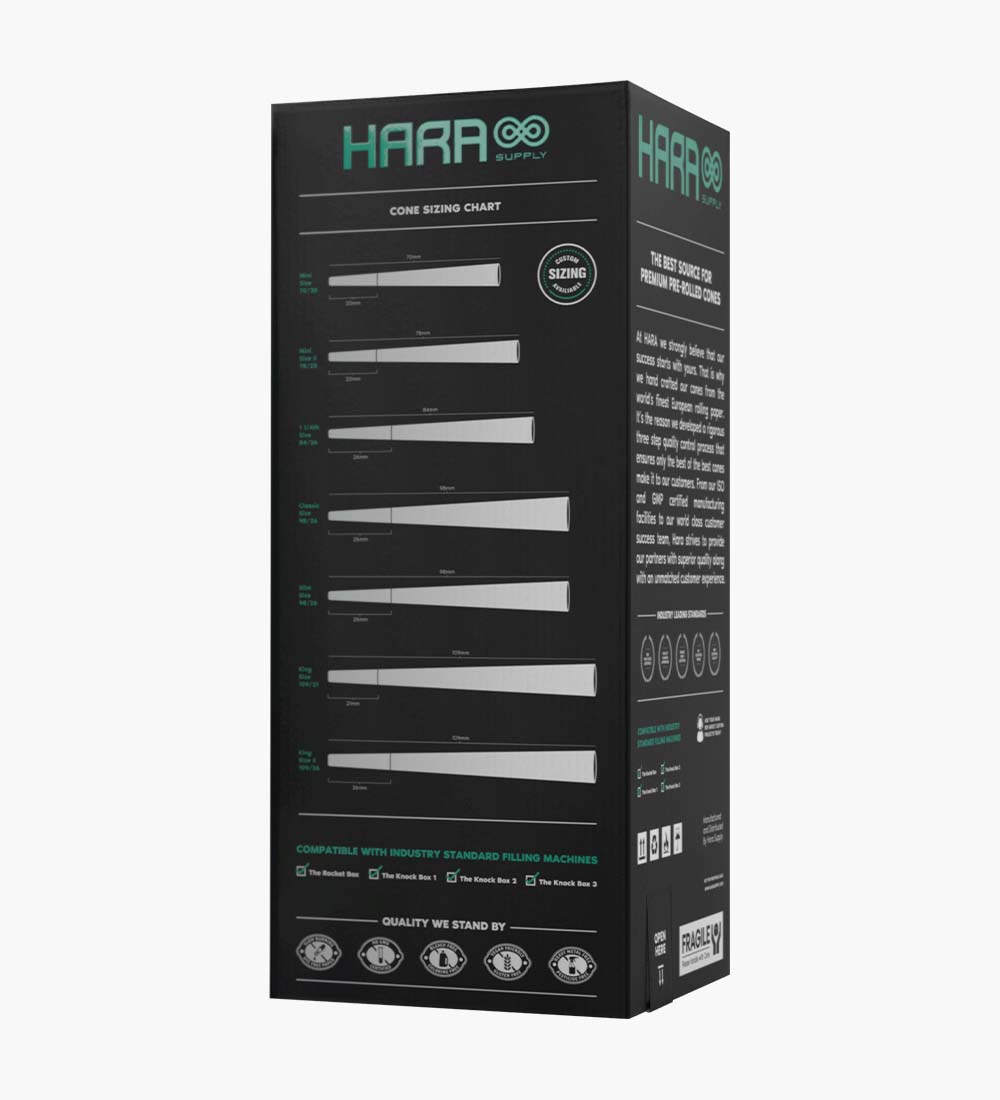 Hara Supply 98mm Classic Size Bleached White Pre Rolled Cones w/ Filter Tip 800/Box
Hara Supply's Classic Size Bleached Pre-Rolled Cones with a Filter Tip are another gold standard in the cannabis industry. This isn't just another pre-rolled cone packet; it's an invitation to appreciate consistency, functionality, and elegance with every puff.

The attention to detail is obvious, from the bleached white paper substrate to the carefully calibrated filter tip. Consider Hara Supply when it comes to offering a faultless experience for your clients.

Your customers deserve nothing less than the best when it comes to providing a first-rate smoking experience. And with Hara Supply's Classic Size Bleached Pre-Roll Cones, you're on the correct route.
Material: Bleached White

Size: 98 Classic Size
Brand: Hara Supply
Slow Burn

Includes a 26mm filter tip