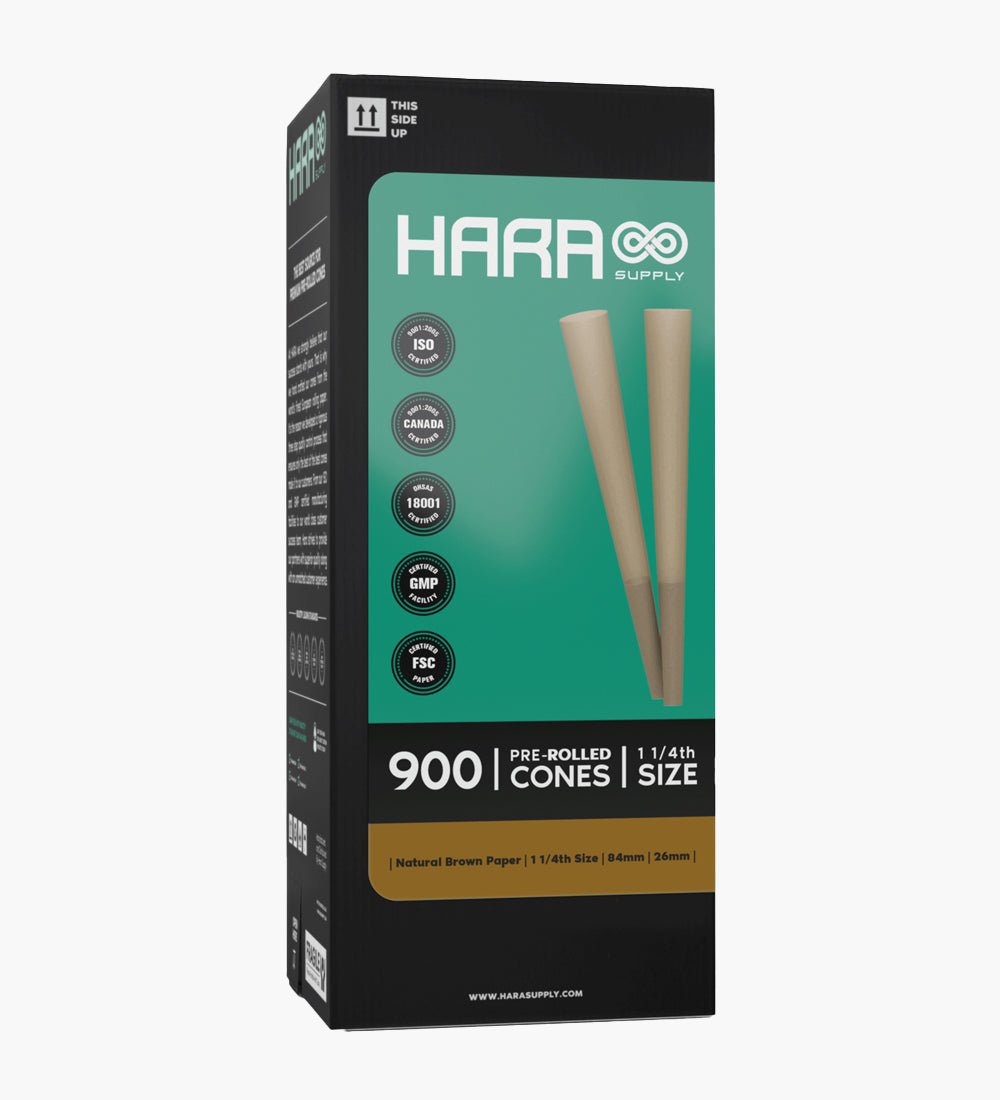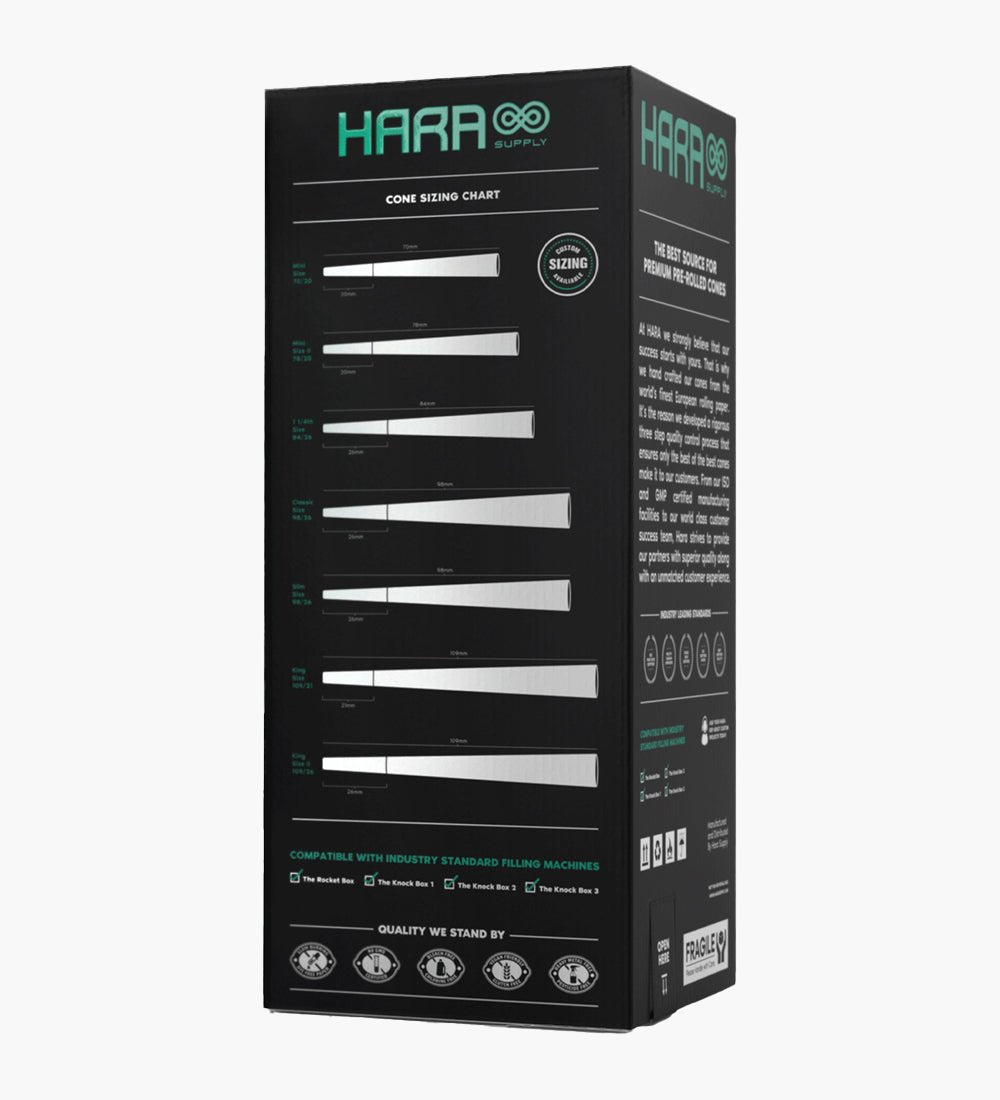 Hara Supply 84mm 1 1/4 Size Unbleached Brown Pre Rolled Cones w/ Filter Tip 900/Box
Hara Supply ushers in a new era by redefining convenience and quality in the cannabis industry. The 1 1/4 Size Unbleached Pre-Rolled Cones with Filter Tip from Hara are introduced, setting a new standard for pre-rolled cones. Each cone is encased in 84mm unbleached brown paper and stands for the tenets of Hara.
Why are these cones special? The unique trifecta of simplicity, appropriateness, and cost cannot be overlooked. Because these cones are so easy to fill, packaging is efficient and rapid. You no longer need to fumble around looking for the perfect roll with the aid of these cones. You only need to stuff and twist to finish.
Hara is driving the development of the cannabis business with their premium goods. By fusing exceptional usability with fine craftsmanship, the 1 1/4 Size Unbleached Pre-Rolled Cones with Filter Tip symbolize the never-ending pursuit of excellence. We guarantee that choosing Hara is an excellent choice. After all, a high-quality pre-roll cone is the foundation of a satisfying smoking experience.
Material: Unbleached
Size: 1 1/4 Size
Brand: Hara
Pre Rolled w/ Filter Tip
Slow Burn

Includes a 26mm filter tip
*THIS ITEM IS INTENDED FOR TOBACCO USE ONLY*
Ships from Los Angeles, CA