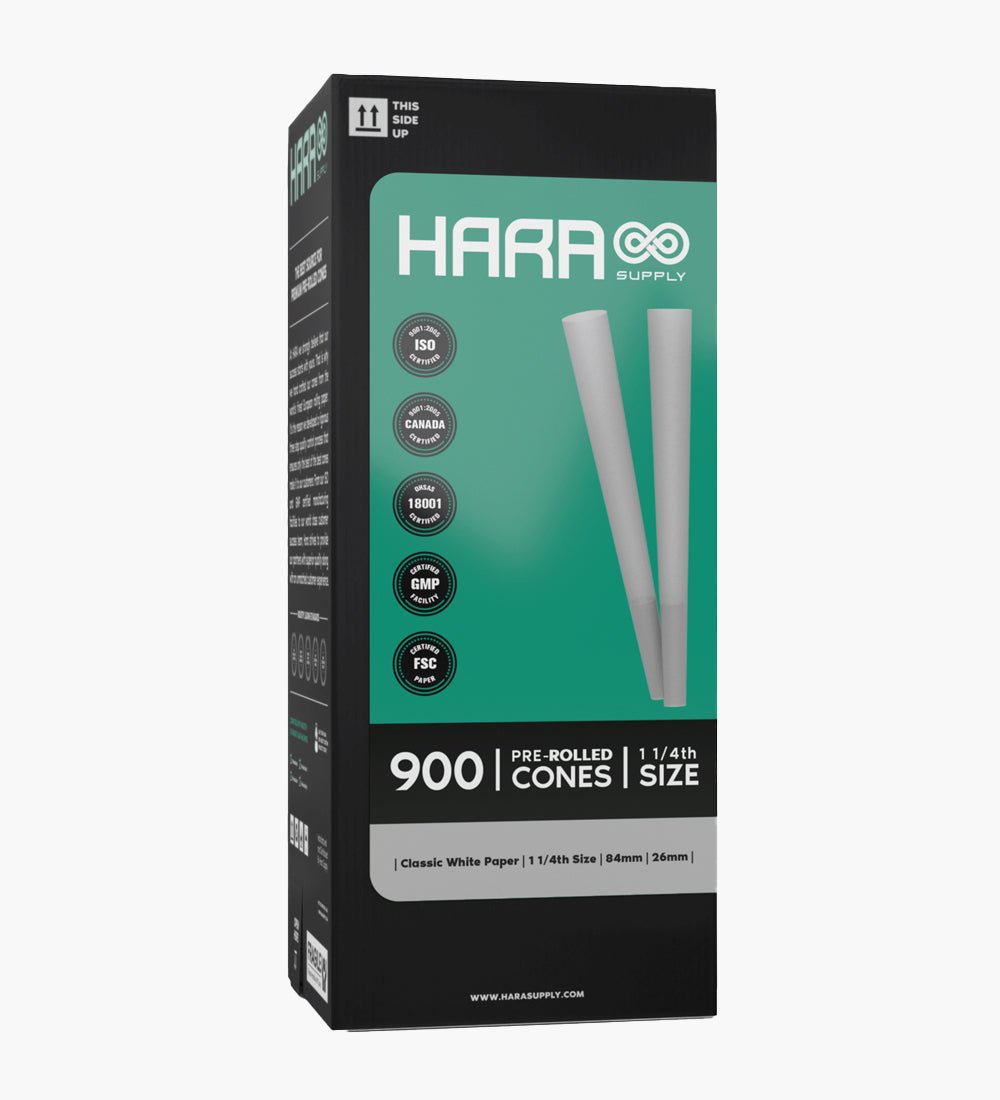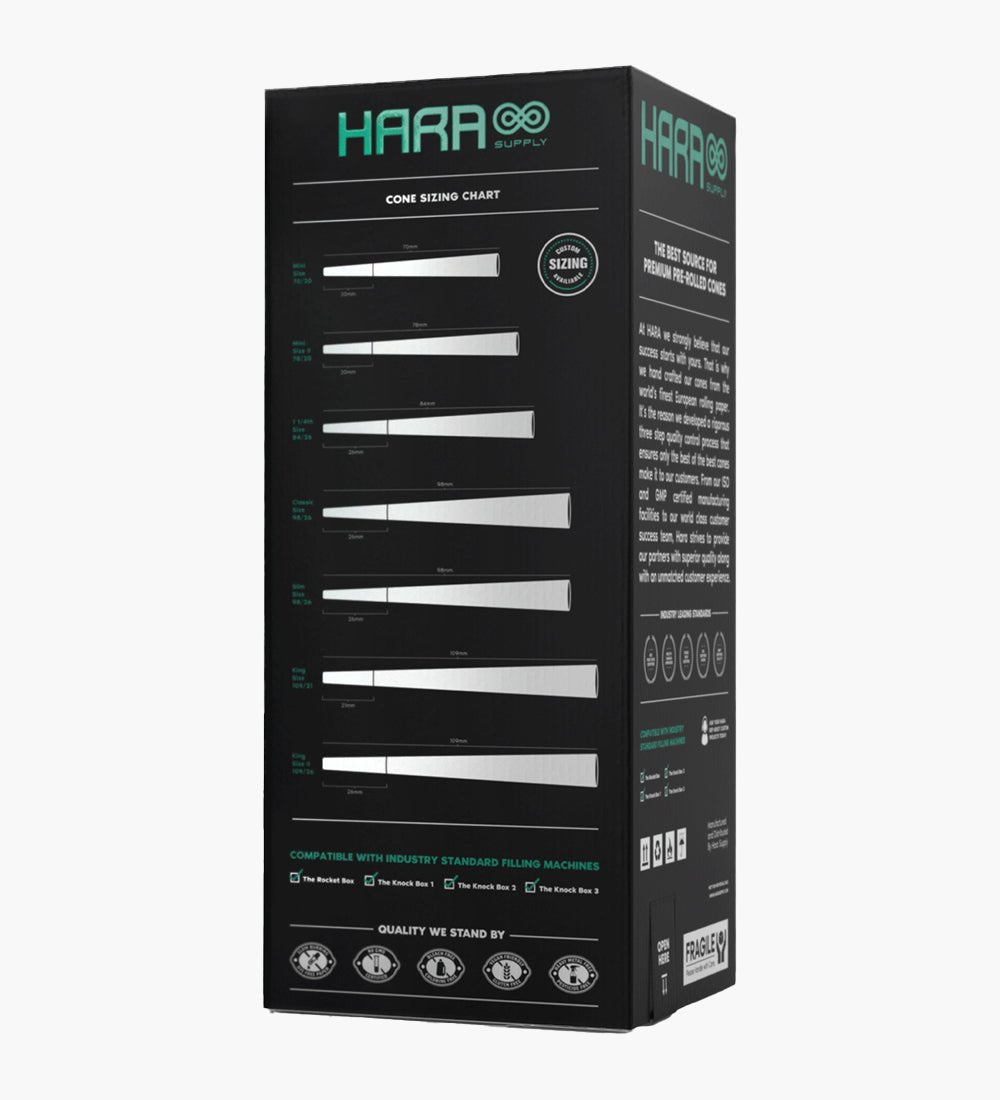 Hara Supply 84mm 1 1/4 Size Bleached White Pre Rolled Cones w/ Filter Tip 900/Box
By reinventing convenience and quality in the cannabis market, Hara Supply ushers in a new age. Introduced by Hara, the 1 1/4 Size Bleached Pre-Rolled Cones with Filter Tip establish a new benchmark for pre-rolled cones. Each cone represents one of the precepts of Hara and is contained in 84mm of bleached white paper.

What makes these cones unique? It is impossible to ignore the special trifecta of simplicity, appropriateness, and cost. These cones are so simple to fill that packaging is quick and effective. With the help of these cones, you no longer need to fumble around seeking for the ideal roll. To complete, simply stuff and twist.
Hara's high-end products are propelling the growth of the cannabis industry. The 1 1/4 Size Bleached Pre-Rolled Cones with Filter Tip represent the constant quest of quality by combining great utility with fine craftsmanship. We promise that going with Hara is the right move. A pleasurable smoking experience is built on a high-quality pre-roll cone, after all.
Material: Bleached
Size: 1 1/4 Size
Brand: Hara
Pre Rolled w/ Filter Tip
Slow Burn

Includes a 26mm filter tip
*THIS ITEM IS INTENDED FOR TOBACCO USE ONLY*
Ships from Los Angeles, CA