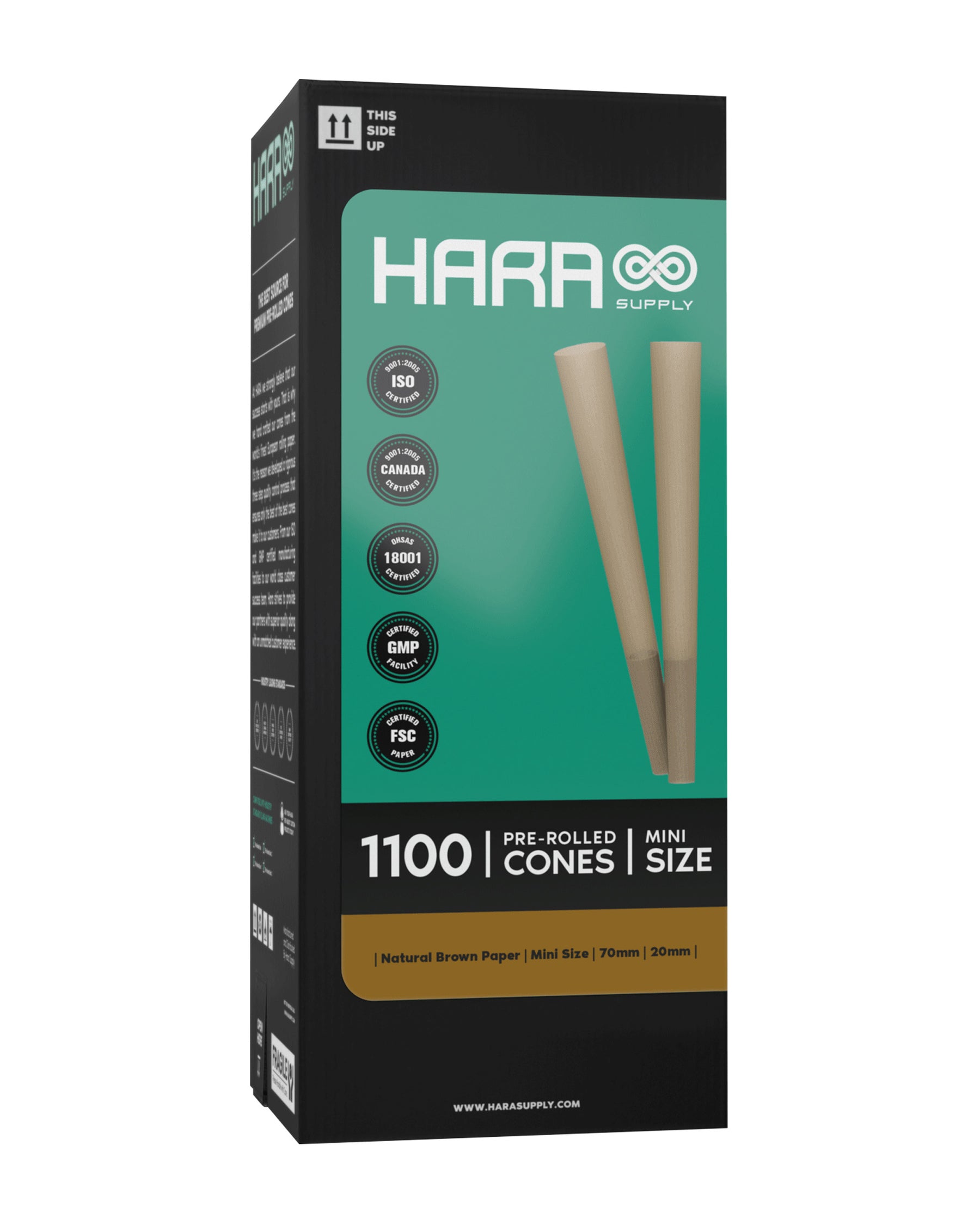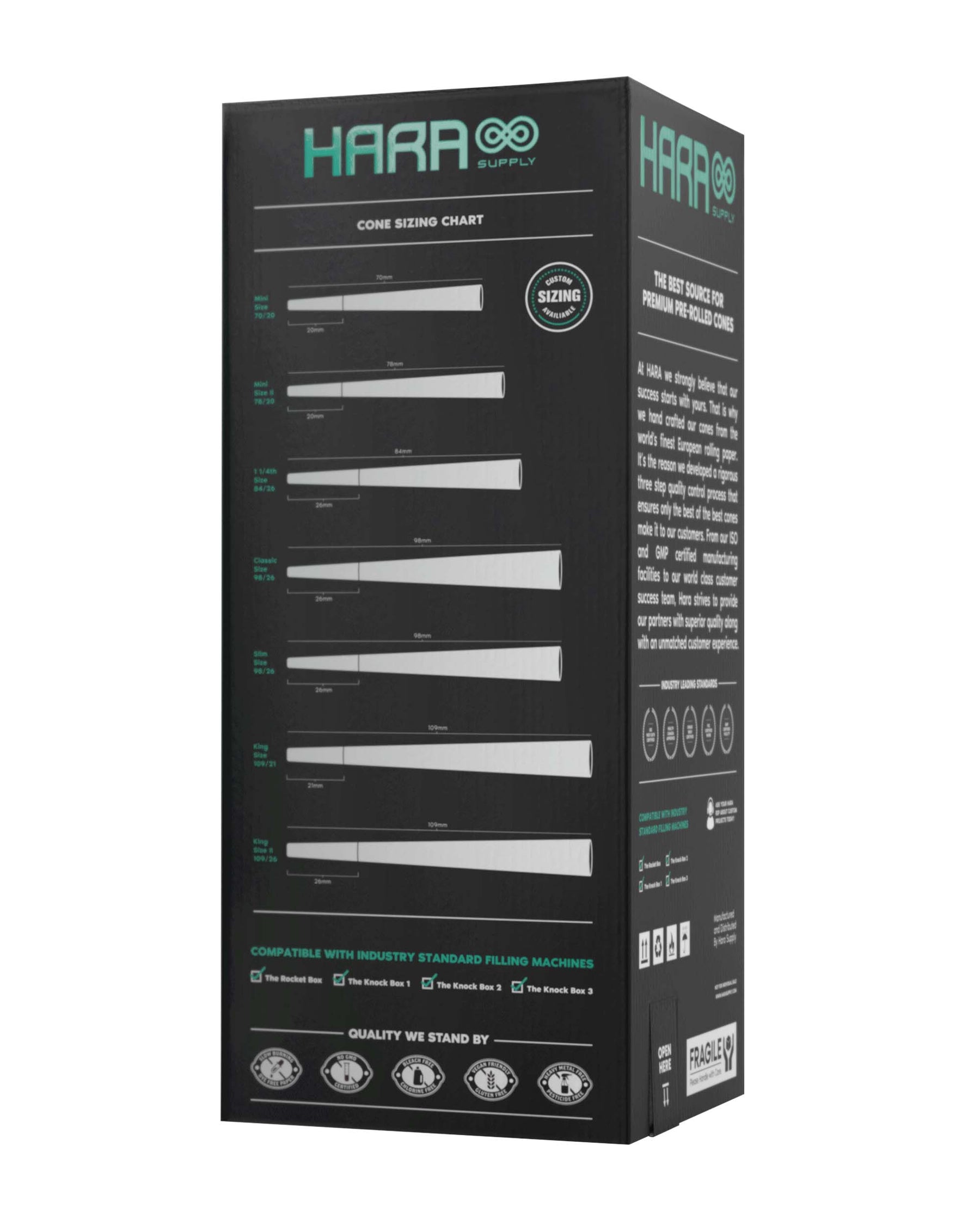 Hara Supply 70mm Mini Sized Pre Rolled Unbleached Brown Cones w/ Filter Tip 1100/Box
The cannabis industry is always evolving, and so should the tools used in it. The answer is Hara Supply's Mini Size Unbleached Pre-Rolled Cones. These junction cones are constructed of unbleached brown paper and offer a much-needed touch of professionalism and consistency to your brand.

Filling these pre-roll cones is a breeze. Because of their design, you'll have no trouble planning for a busy day or a large order. Look no farther if you're wondering how they'd work with your present packaging. These cones operate in conjunction with a range of packaging options, ranging from joint boxes to pre-roll tubes, to ensure that the branding transition is as seamless as the smoke they produce.
These cones are an excellent companion for a pre-roll brand or producer looking to build a name for themselves in the marijuana market. They are precisely designed and user-friendly, delivering the high quality that your company deserves. So why wait? Hara Supply's Mini Size Unbleached Pre-Rolled Cones are the next step in establishing your company's identity.
Size: 70mm
Tip Length: 20mm
1100 Cones per box
Paper tip included
INTERNATIONAL: Due to the strict enforcement of shipping regulations, it is not currently permissible to ship this item to addresses outside of the United States.