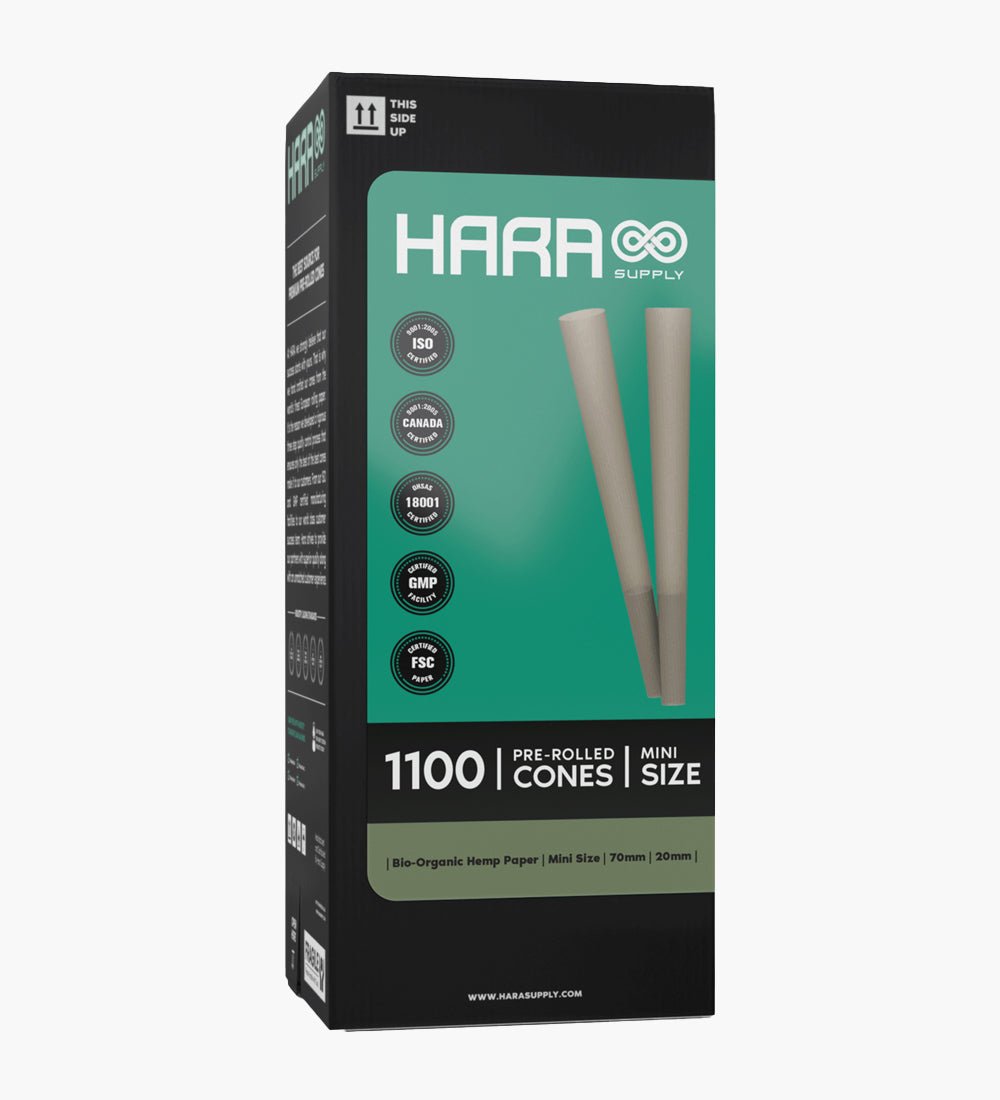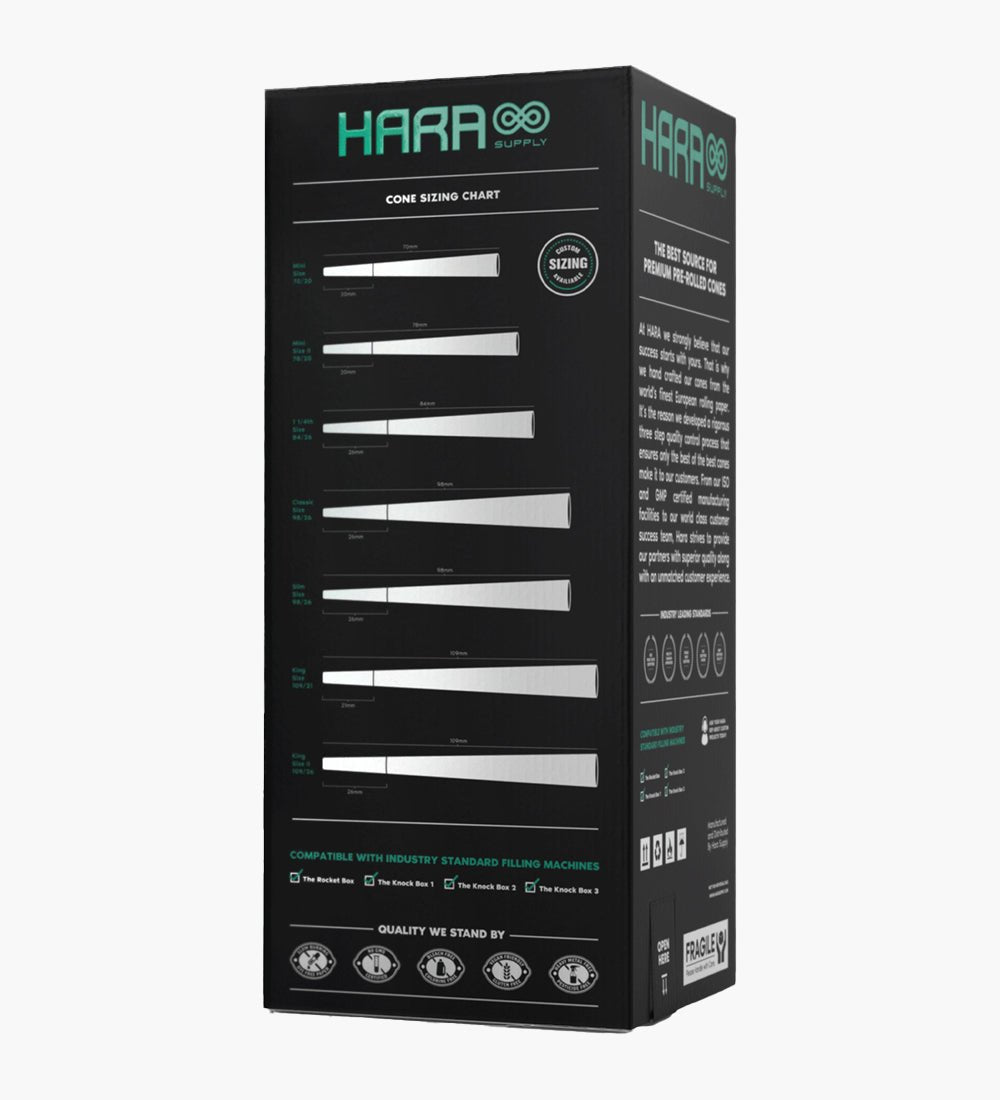 Hara Supply 70mm Mini Sized Pre Rolled Organic Hemp Cones w/ Filter Tip 1100/Box
The Mini Size Pre-Rolled Cones from Hara Supply will surpass the demands of discerning cannabis business consumers looking for top-notch quality and convenience. The superb quality and ease of use of these 70mm cones are well regarded. They are skillfully crafted from 100 percent organic hemp. They already have the contents filled, saving you time and effort so you can focus on what's important—the use and dissemination of your product.

If you're a producer trying to streamline your operation or a brand looking to diversify your product offering, these pre-rolled cones offer a flexible answer. Because they are exactly calibrated to carry 1/3 grams of cannabis flower, they are appropriate for frequent servings. The 20mm filter tip ensures that smoking is steady and comfortable.
Hara Supply's pre-rolled cones give your company the quality, dependability, and flexibility it needs to stand out in the rapidly evolving cannabis market. Regardless of how old or new your company is, these pre-rolled cones will enhance your product range and enhance consumer satisfaction.
Size: 70mm
Tip Length: 20mm
1100 Cones per box
Paper tip included
INTERNATIONAL: Due to the strict enforcement of shipping regulations, it is not currently permissible to ship this item to addresses outside of the United States.