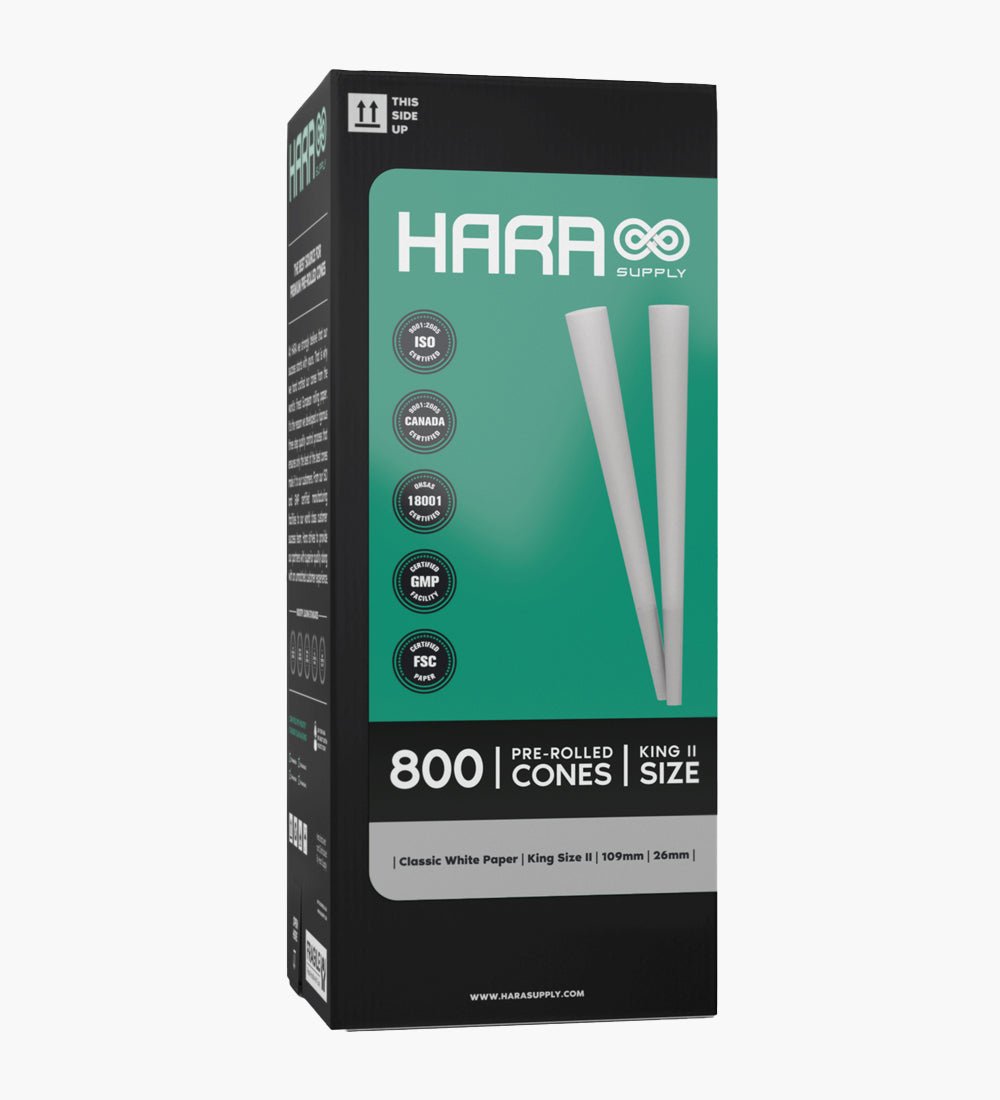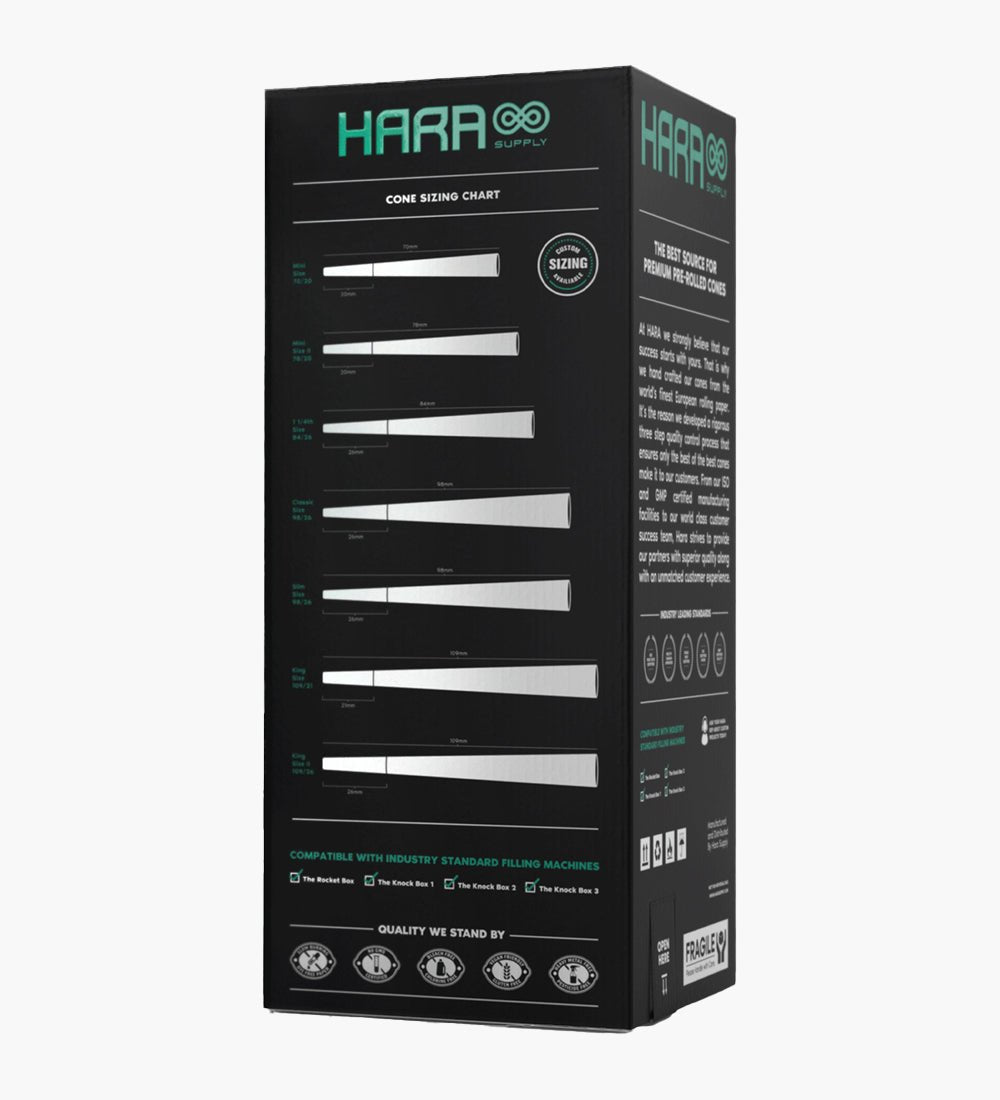 Hara Supply 109mm King Size Bleached White Pre Rolled Cones w/ Filter Tip 800/Box
Hello, pre-roll enthusiasts! Remember the days when you had to search for the highest paper quality or battle with unevenly rolled joints? Say good-bye to your troubles. With their King Size Pre Rolled Cones, Hara Supply seamlessly combines top quality and functionality. And what's this? They include a useful 26mm tip filter!

Uneven cones are no longer a source of frustration. The cones from Hara Supply make filling simple. This solution guarantees effectiveness and a seamless experience each and every time, regardless of whether you are an experienced cannabis producer or are just getting started.
While the legacy of well-known businesses like RAW resonates across the industry, Hara Supply is carving out a niche for itself by providing unwavering quality along with the functionality that modern cannabis firms pursue. It's time to improve pre-rolls with King Size Pre-Rolled Cones from Hara Supply. Find out how innovation and tradition have been combined for discerning people like you.
Material: Bleached
Size: King Size
Brand: Hara
Pre Rolled w/ Filter Tip
Slow Burn

Includes a 26mm filter tip
*THIS ITEM IS INTENDED FOR TOBACCO USE ONLY*
Ships from Los Angeles, CA