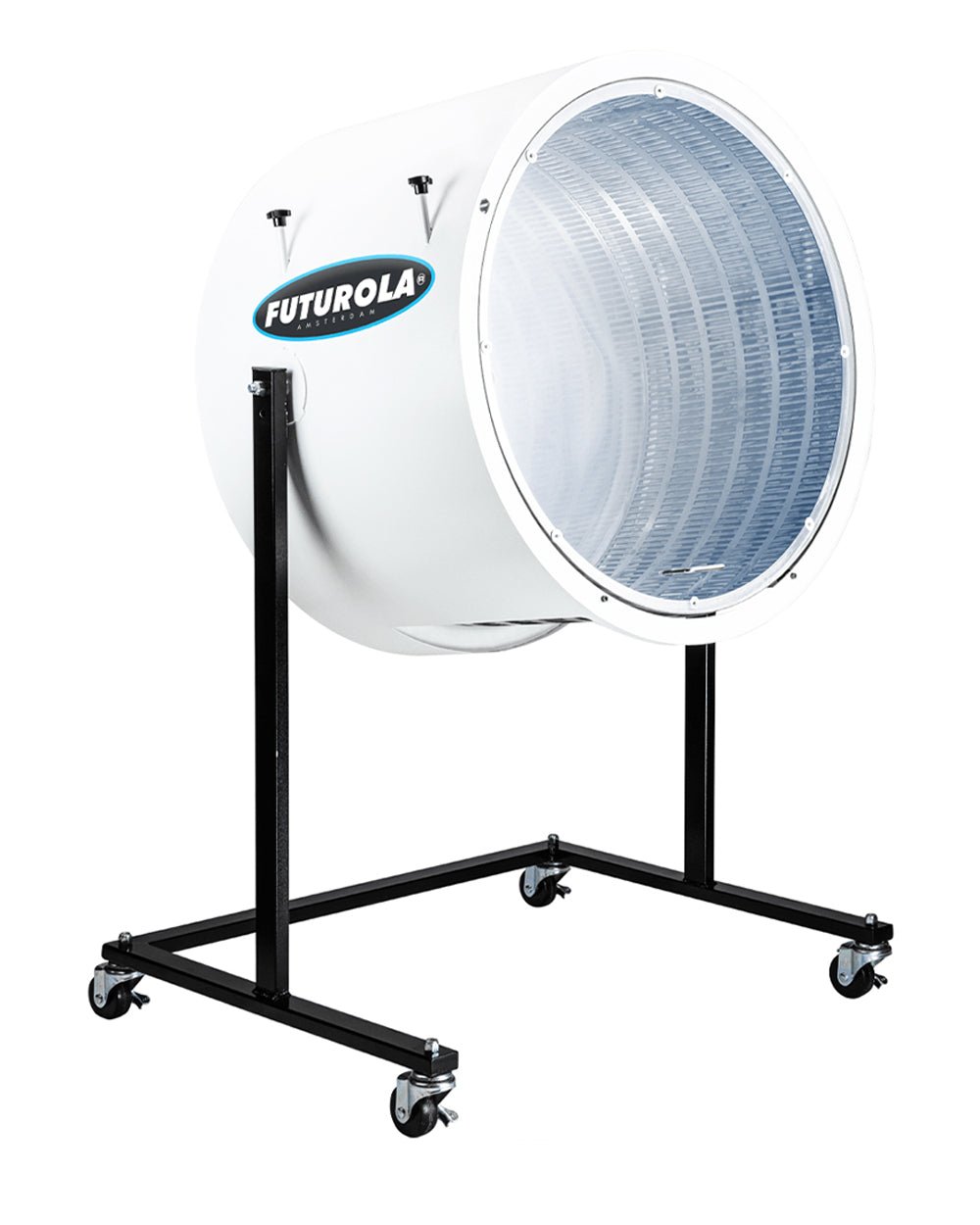 Futurola Mega Commercial Trimmer Machine
The Futurola Mega Trimmer Machine is the only option you need to consider if you're searching for a high-quality trimming solution for your cannabis business. This cutting-edge trimming device is made to rapidly and effectively remove undesirable leaves from up to 15 pounds of cannabis in 7 minutes.

The Futurola Mega Trimmer Machine is produced in the USA with high-quality components that guarantee dependable operation and consistent results. It was designed with durability and performance in mind. With its powerful motor and precise trimming blades, this machine can handle even the most difficult trimming tasks with ease, giving you a properly trimmed product each and every time.

Made in the U.S.A., the Futurola Mini Shredder reliably produces mega results.
Made in USA
Easy to clean
Digital Timer
Food-Grade stainless steel #304 barrel
Plexiglas lid with magnetic closure
Removable Pin for Loading/Unloading
FINAL SALE UNLESS DEFECTIVE AND REPORTED WITHIN 7-DAYS