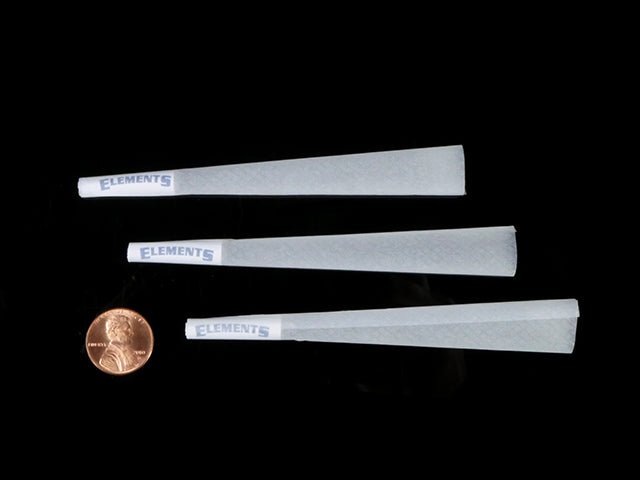 Elements King Size 109mm Pre Rolled Paper Cones 800/Box
Elements King Size (109mm, 26mm Filter) Cones are made of pure rice paper and burn extra clean and slow. Easy to fill easy to smoke, these are perfect to use anytime. 800 pre rolls to a box
Paper features Rolling Supreme's patented run-preventing watermark system with cross-weave patterning and vertical hard-stop lines, to keep your smokes burning slowly and evenly, every time..