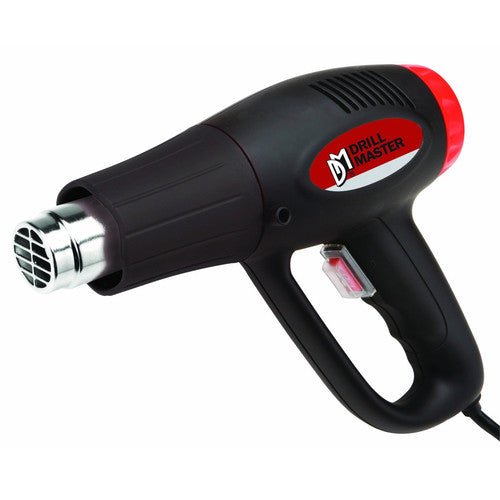 1500 Watt Dual Temperature Heat Gun For Shrink Bands
1500 Watt (572°/1112°) Dual Temperature Heat Gun only to be used to apply the tamper evident shrink bands to the containers. please use caution when using the heat gun and burns may occur.

Super-versatile gun is the ideal way to strip paint and varnish, remove decals, shrink wire wraps, loosen fittings, thaw pipes and more. Two settings for a wide variety of jobs.

Superior coil design heats more quickly and maintains even temperature 572° Fahrenheit low, and 1112° Fahrenheit high

Durable ABS body
Three-way switch
120 volts, 60 Hz
3.4 and 11.5 amps
Our electrical devices have a seven day return policy.

1500 Watt Dual Temperature Heat Gun

For Use With Shrink Bands

Overall dimensions: 10" L x 3-1/4" W x 8-1/2" H