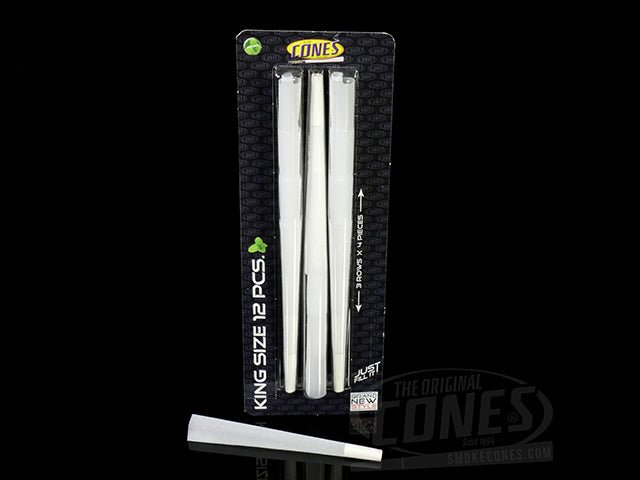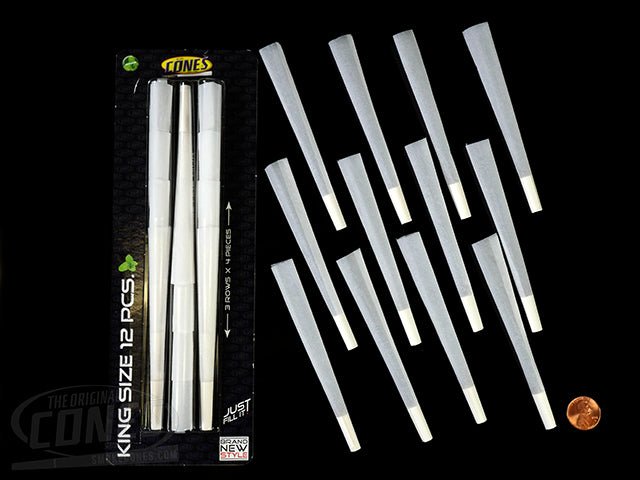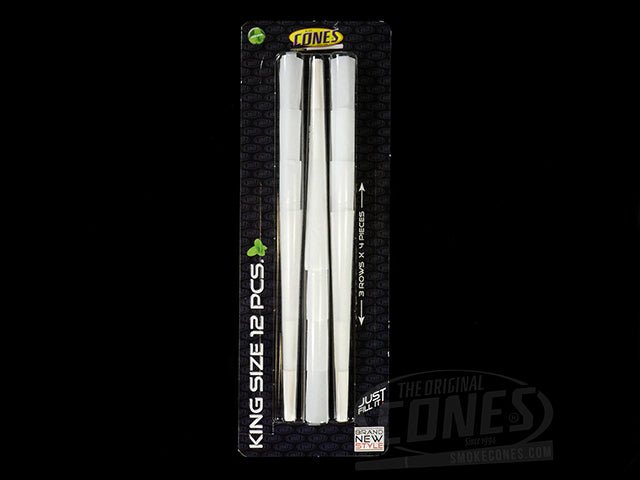 109mm King Size Pre-Rolled Blister Cones 12/Box
Cones Blister Packs are the original pre-rolled Cones. They come in a king-size, which is 109mm, and can hold 1.3 grams of flower. The Cones Blister Packs are perfect for those who want to enjoy their smoking experience with no hassle.
These Cones come packed in a durable and easy to carry case that keeps your Cones fresh and ready to smoke. They are also easy to store and come in a variety of colors.
- Item number 050-0008-p

- King size

- 12 Piece Blister Pack

- Made with smooth burning rice paper

- Will not trail

- 20m filter

- Easy to fill and handle

- Compatible with 109mm filling device

- Can be stored inside 109mm J-tubes
Cone size - 109mm (4 inch)

Filter size - 20mm

Holds Approximately 1.3 Grams