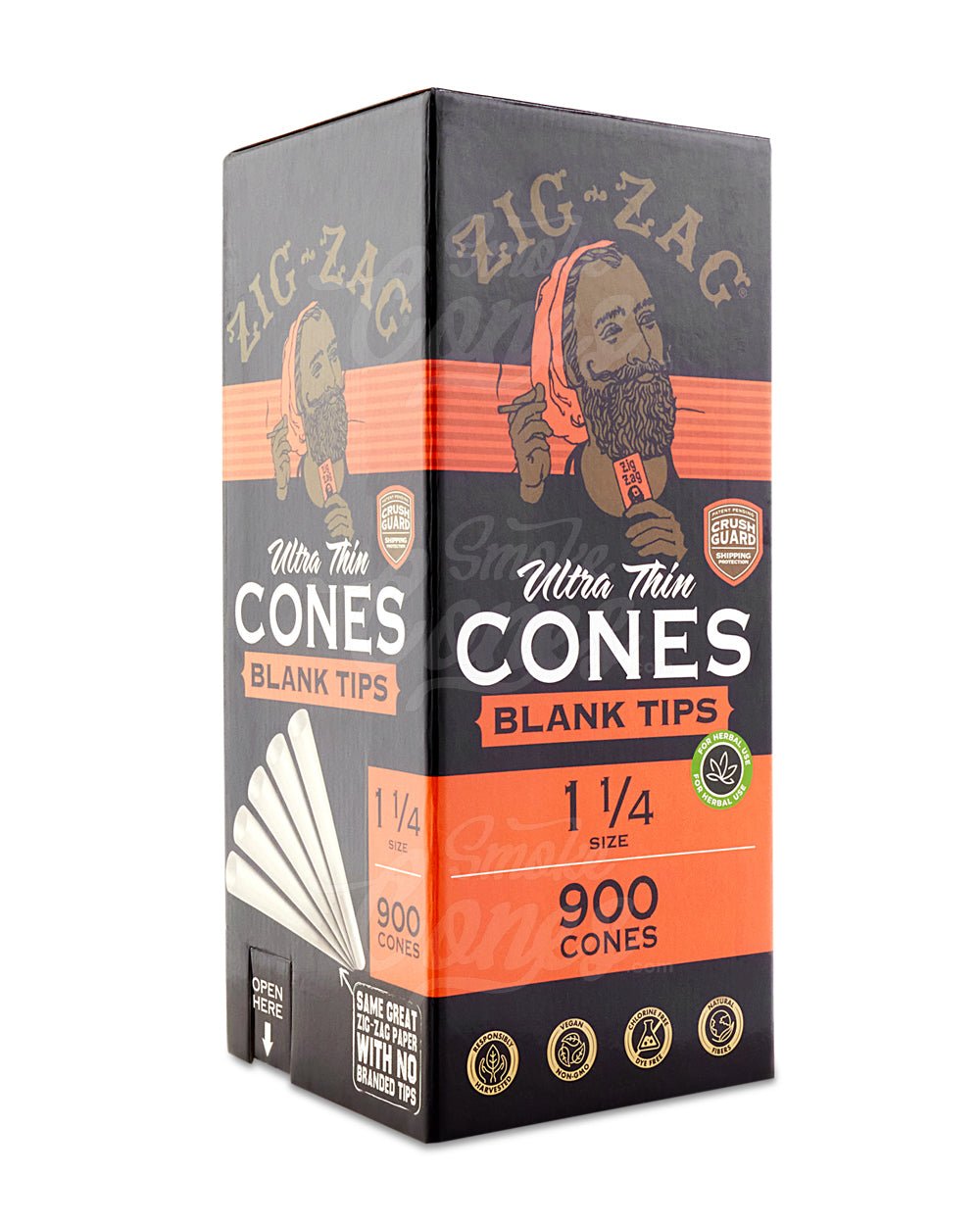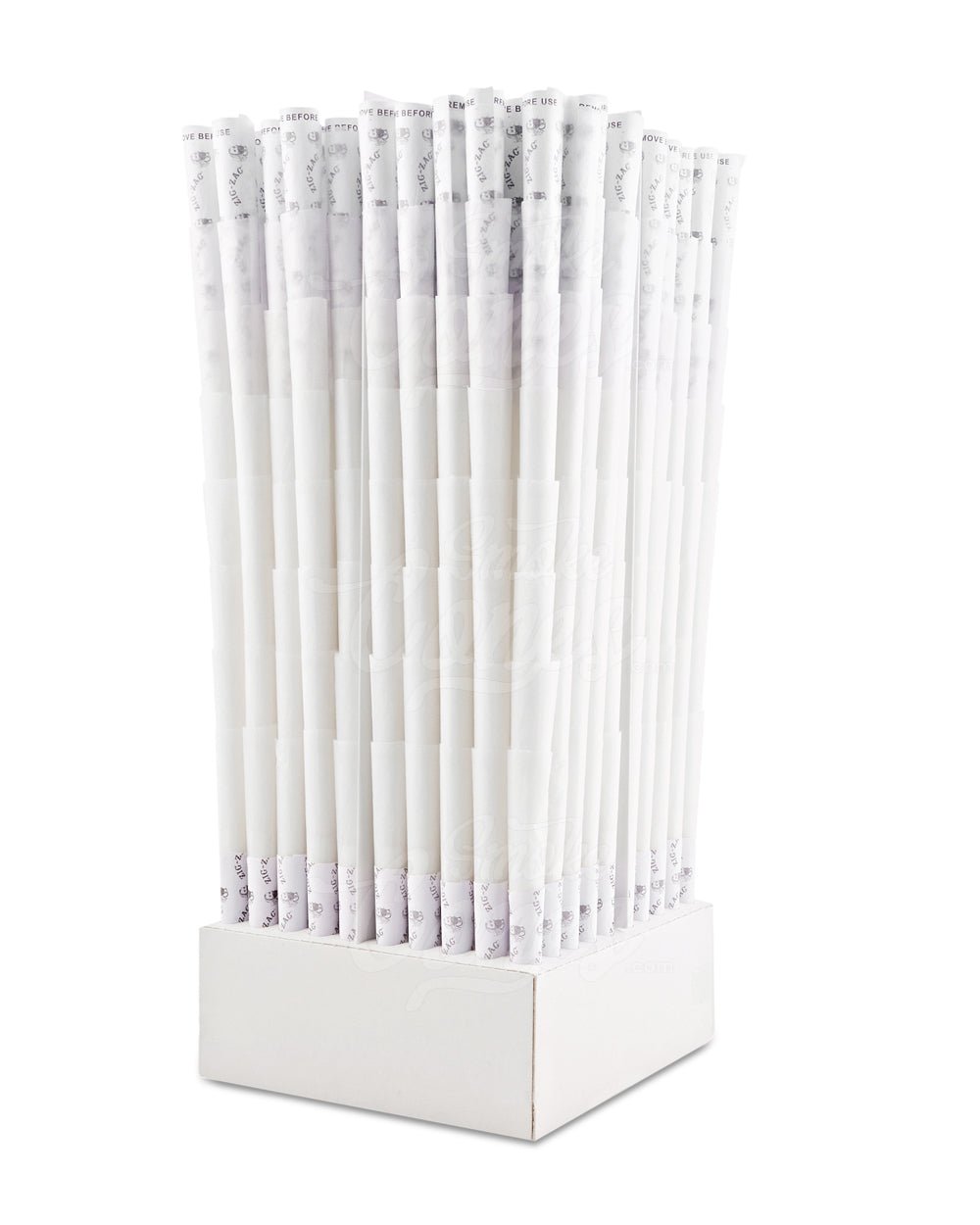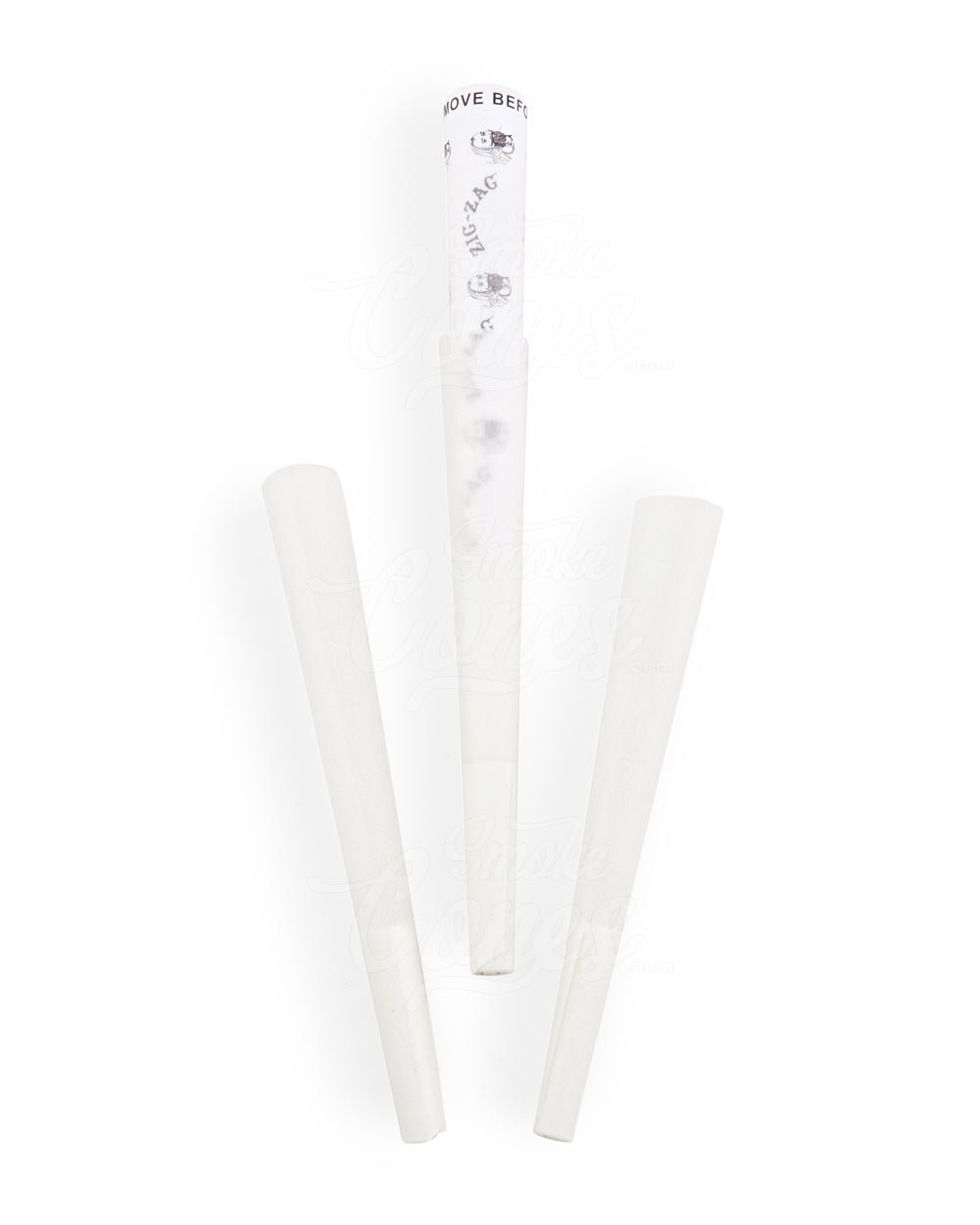 Zig Zag 84mm 1 1/4 Size Ultra Thin Paper Pre Rolled Cones w/ Blank Tips 900/Box
The company's history of producing top-notch pre-rolled cones is carried on by Zig Zag's  1 1/4 Size Pre-Rolled Cones with Blank Tips. Professionals in the cannabis industry who seek the best smoking experience are the target market for these 84mm cones. Cones that combine utility and history are perfect for pre-roll manufacturers and brands.

Handcrafted with precision, these incredibly thin paper cones burn evenly and consistently every time. They are an ideal vessel for half a gram of cannabis flower because they prioritize quality and taste great.
Size: 84mm
Type: Ultra Thin
Total Length w/ Blank Filter: 84mm
Filter Length: 26mm
Box Count: 900 Cones/Box
*THIS ITEM IS INTENDED FOR TOBACCO USE ONLY"