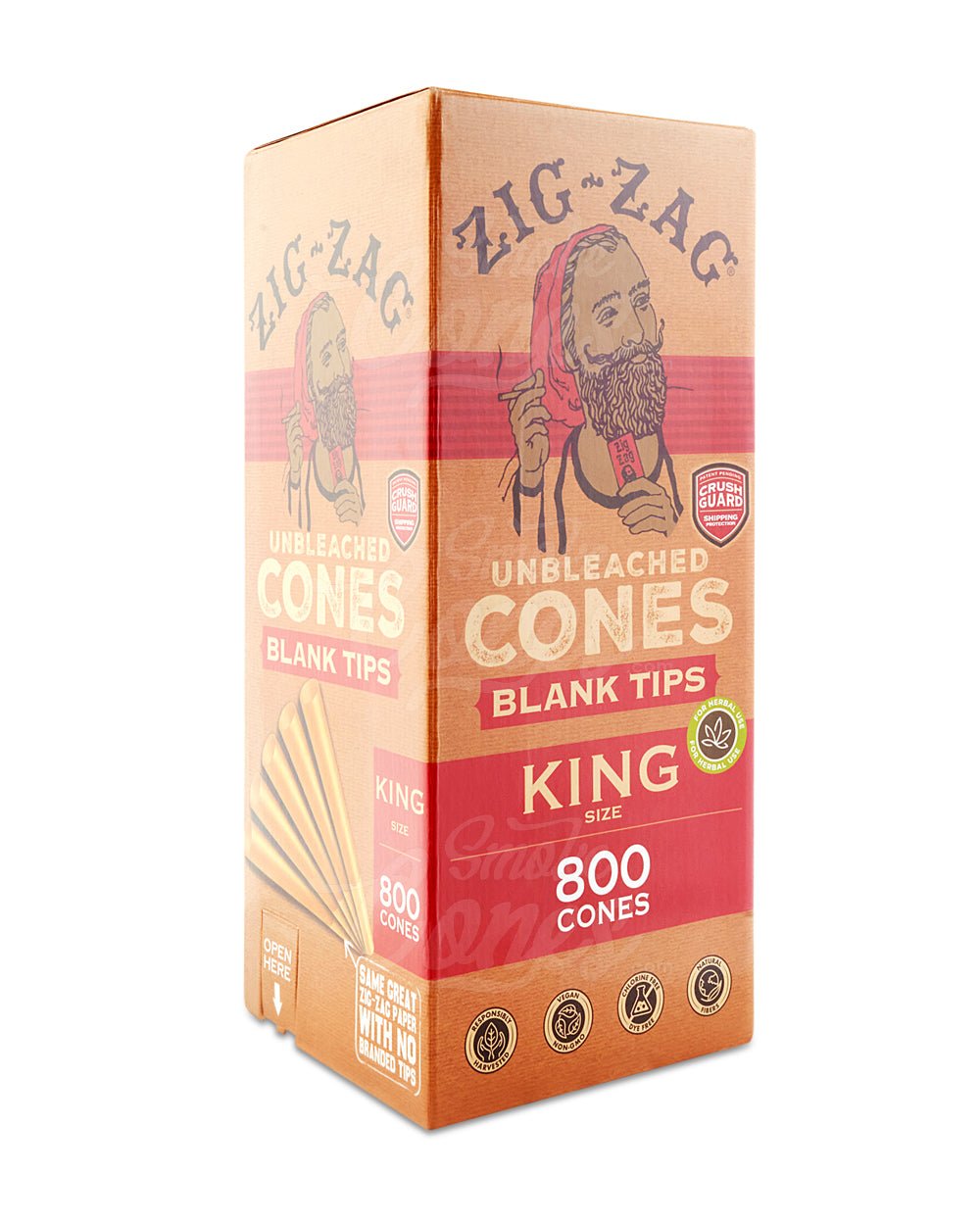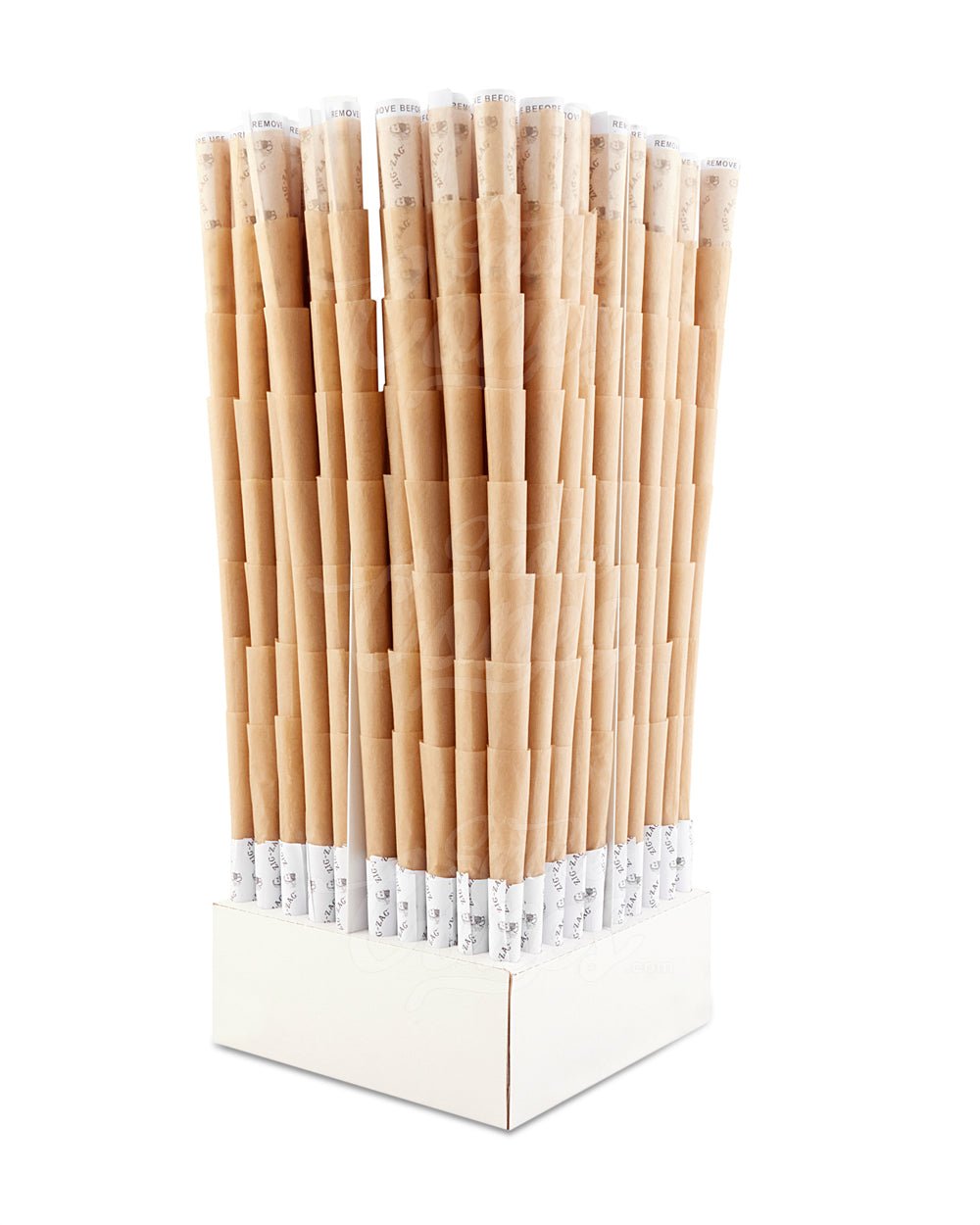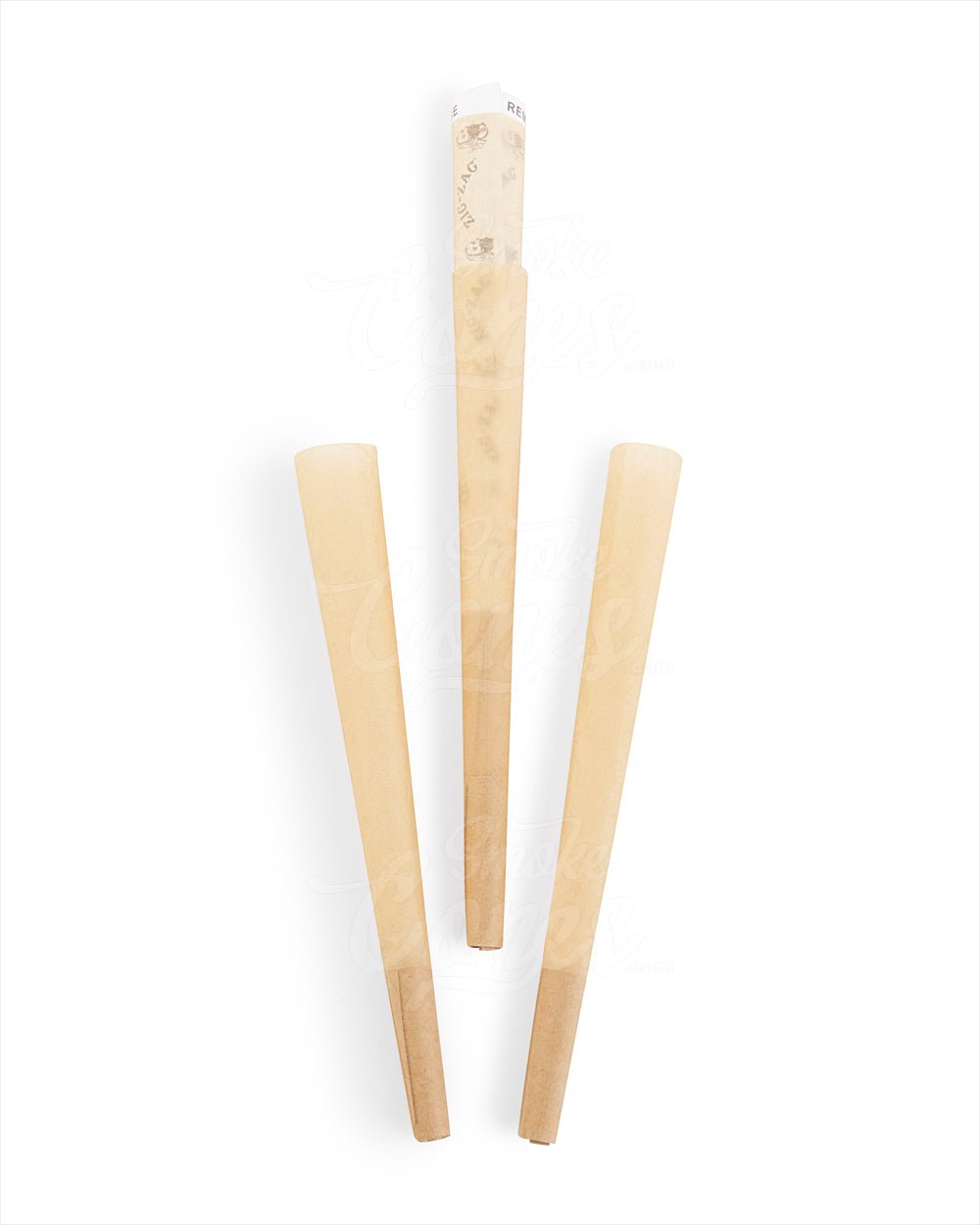 Zig Zag 109mm King Size Unbleached Paper Pre Rolled Cones w/ Blank Tips 800/Box
Zig Zag's King Size Pre-Rolled Cones continue their long history of excellence and are a great choice for pre-roll manufacturers and brands. Each cone is meticulously crafted to meet the most exacting standards for quality and convenience. These cones are easy to fill and can be used with a wide range of packaging options, including pre-roll tubes and joint boxes. The 109mm unbleached paper, hand-finished, demonstrates our commitment to natural quality.

Because these cones are designed to hold half a gram of cannabis flower, they are ideal for a wide range of strains and blends. Your business has a ton of opportunities to showcase its unique blends in a polished and eye-catching manner with the 800-count pack.
Size: 109mm
Type: Unbleached
Total Length w/ Blank Filter: 109mm
Filter Length: 26mm
Box Count: 800 Cones/Box
*THIS ITEM IS INTENDED FOR TOBACCO USE ONLY*
ALL SALES ON THIS ITEM ARE FINAL. NO RETURNS AVAILABLE ON THIS PRODUCT.