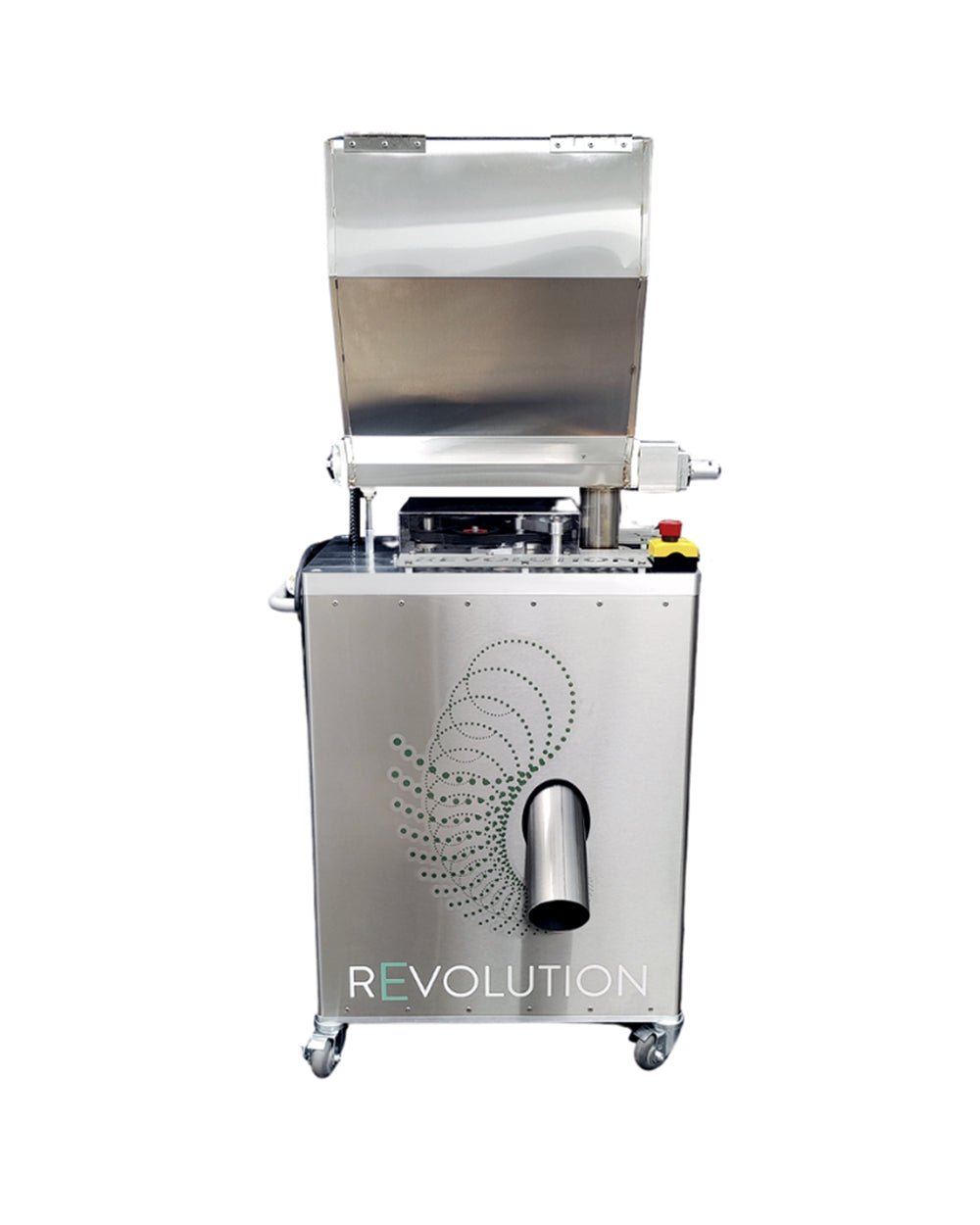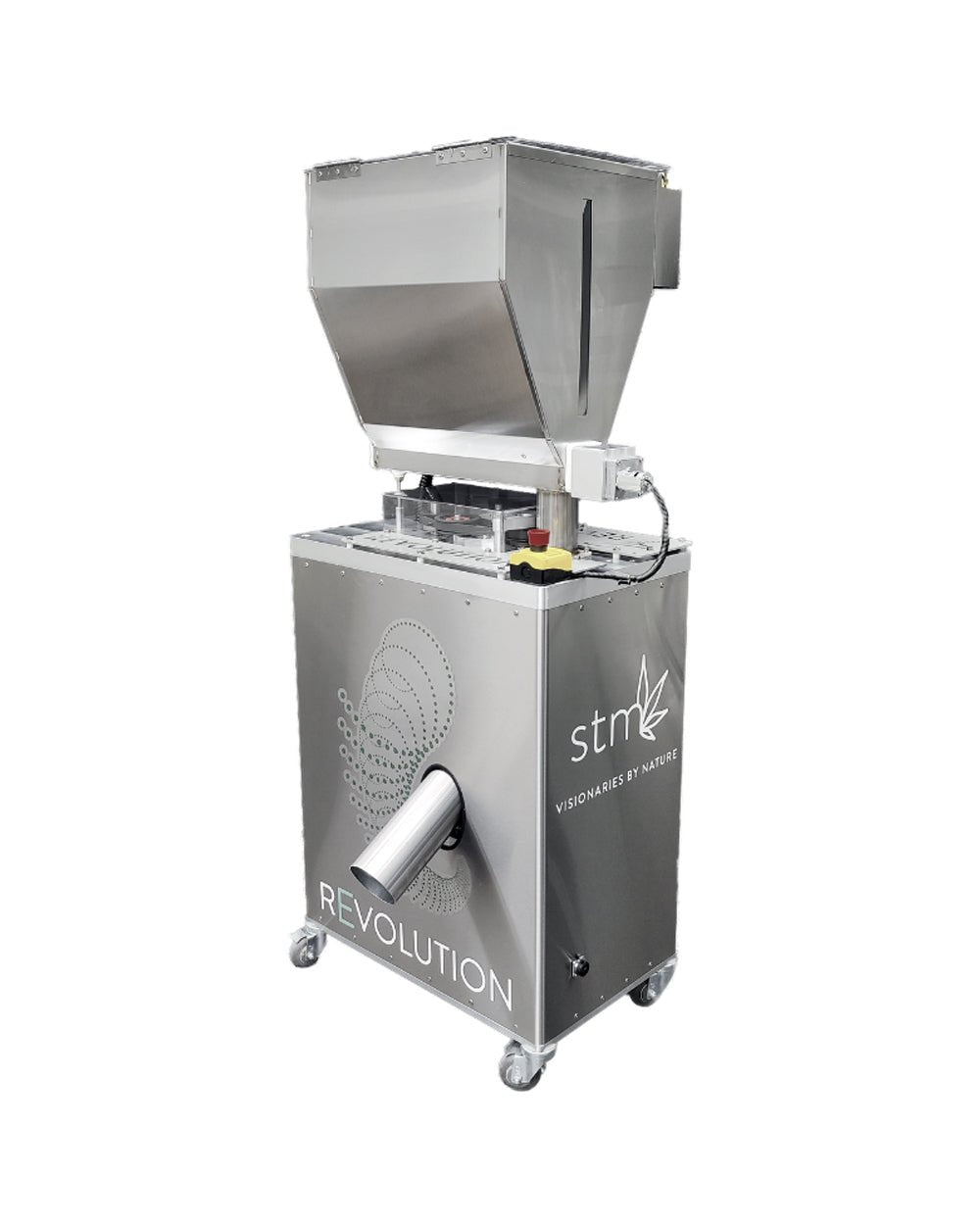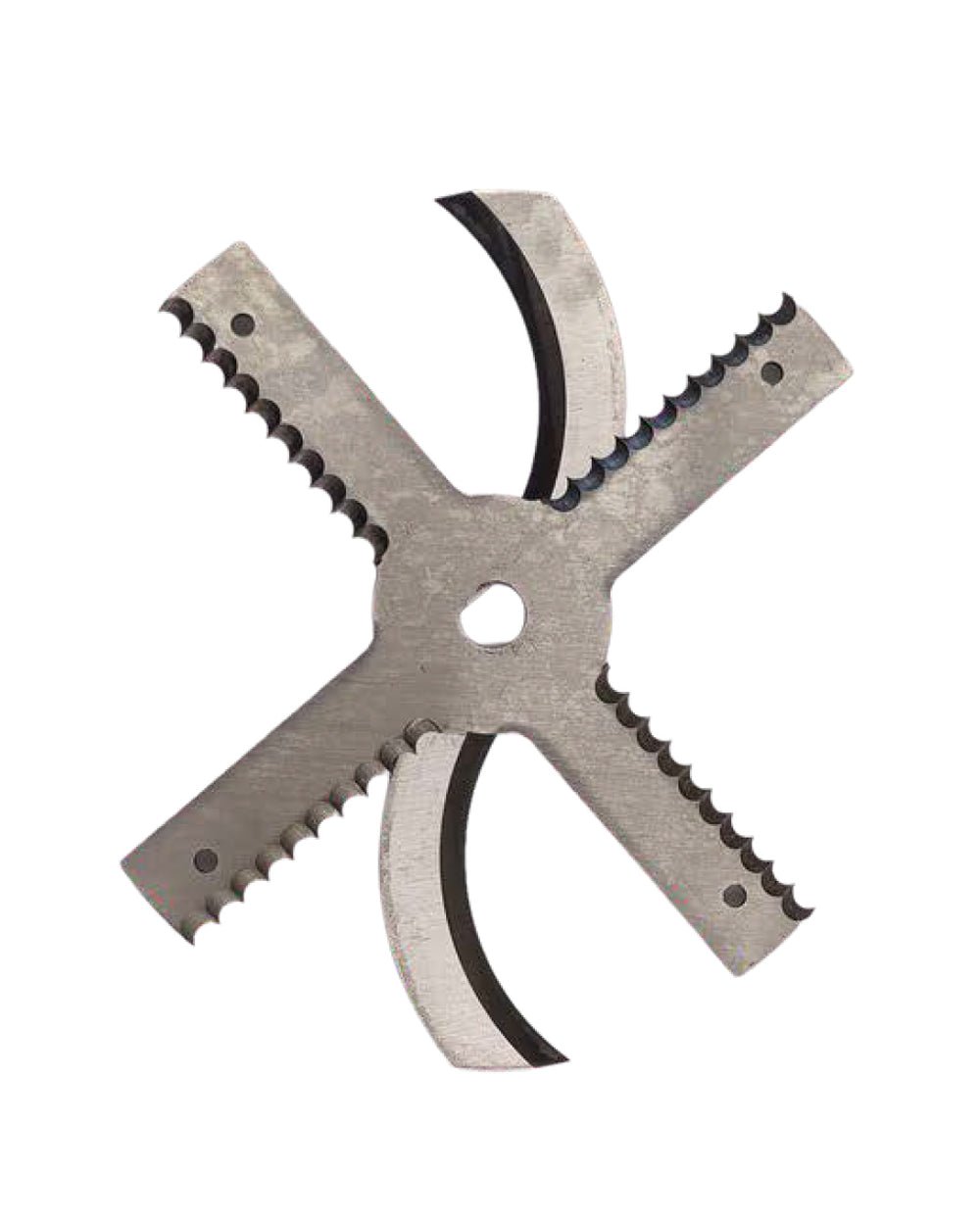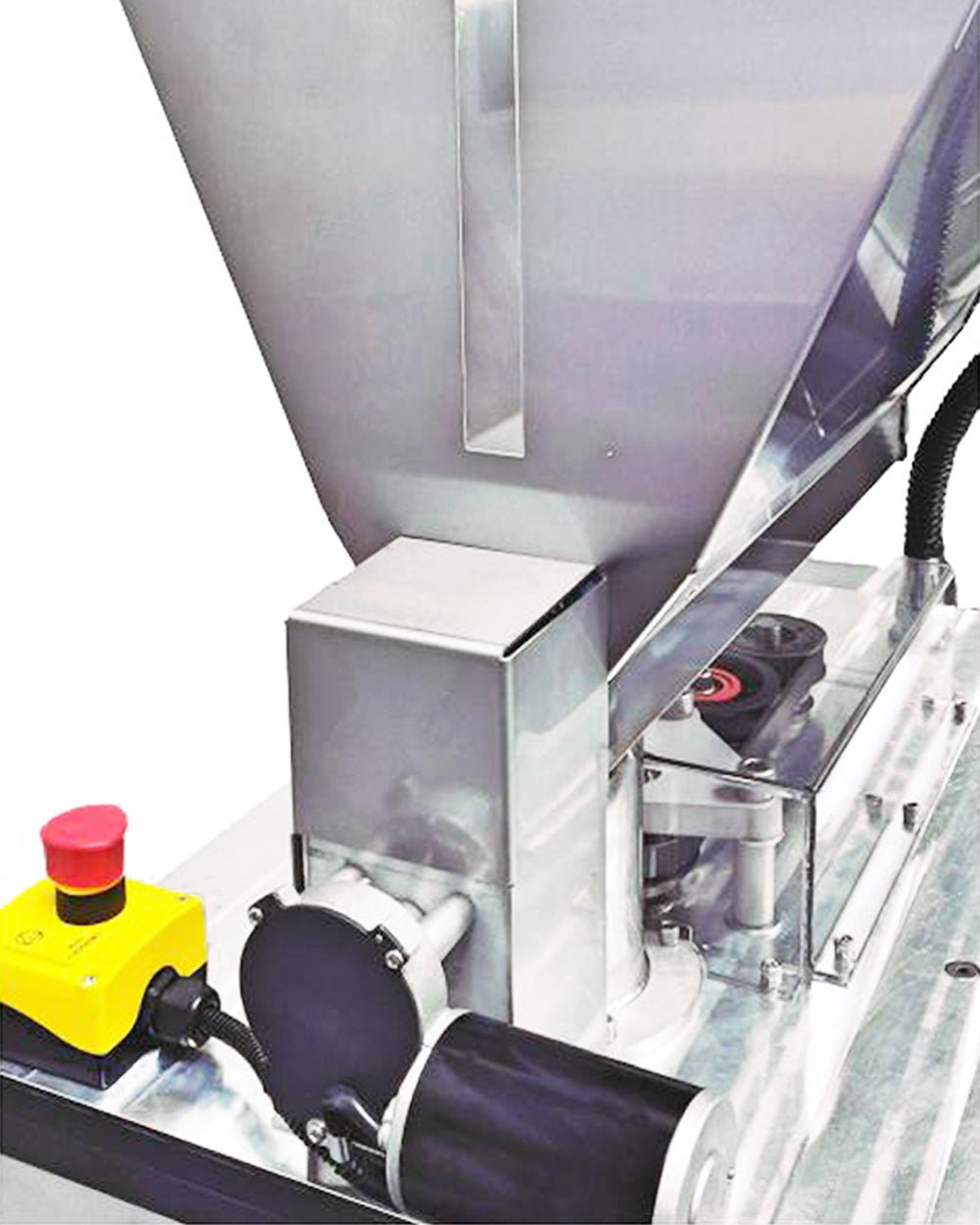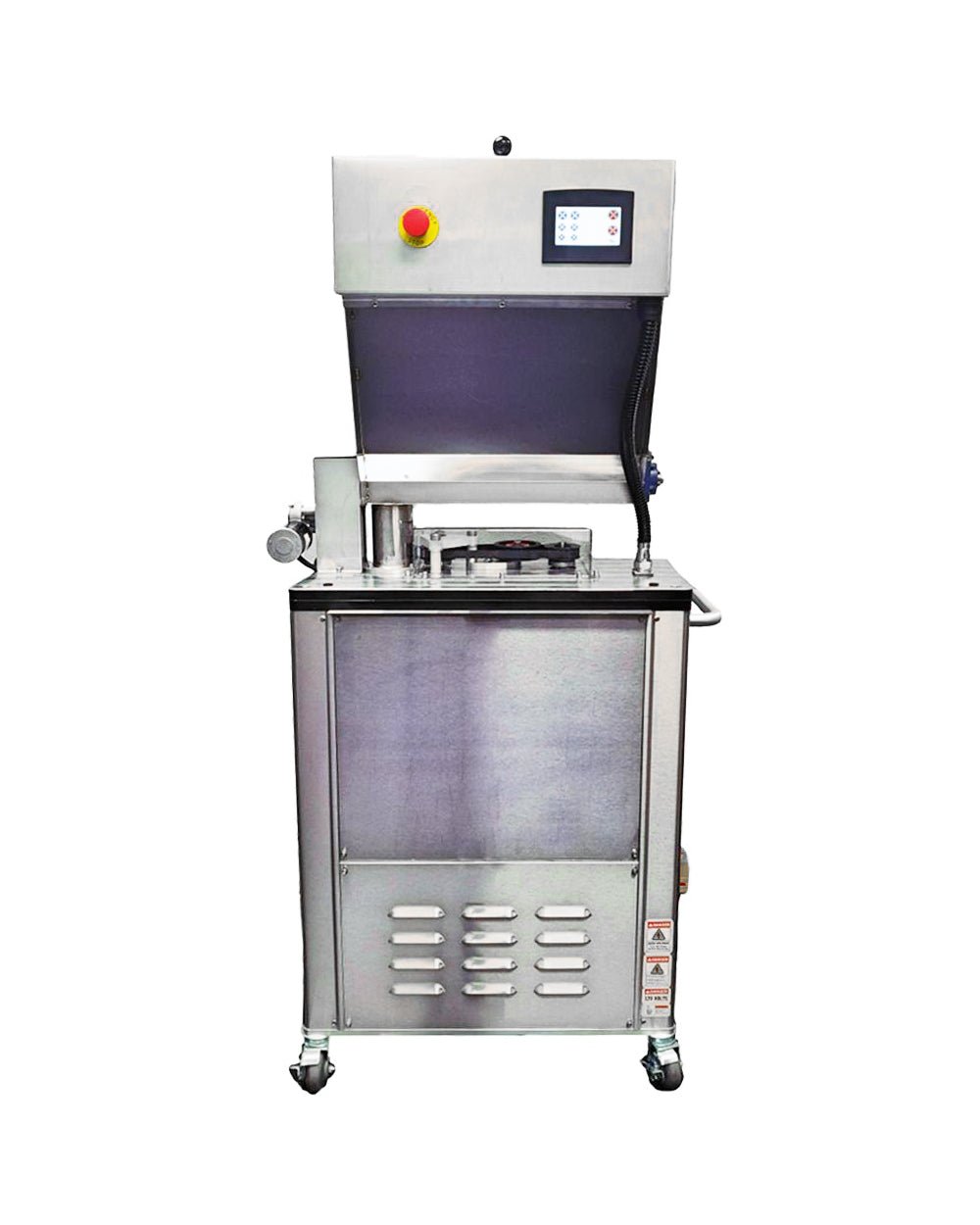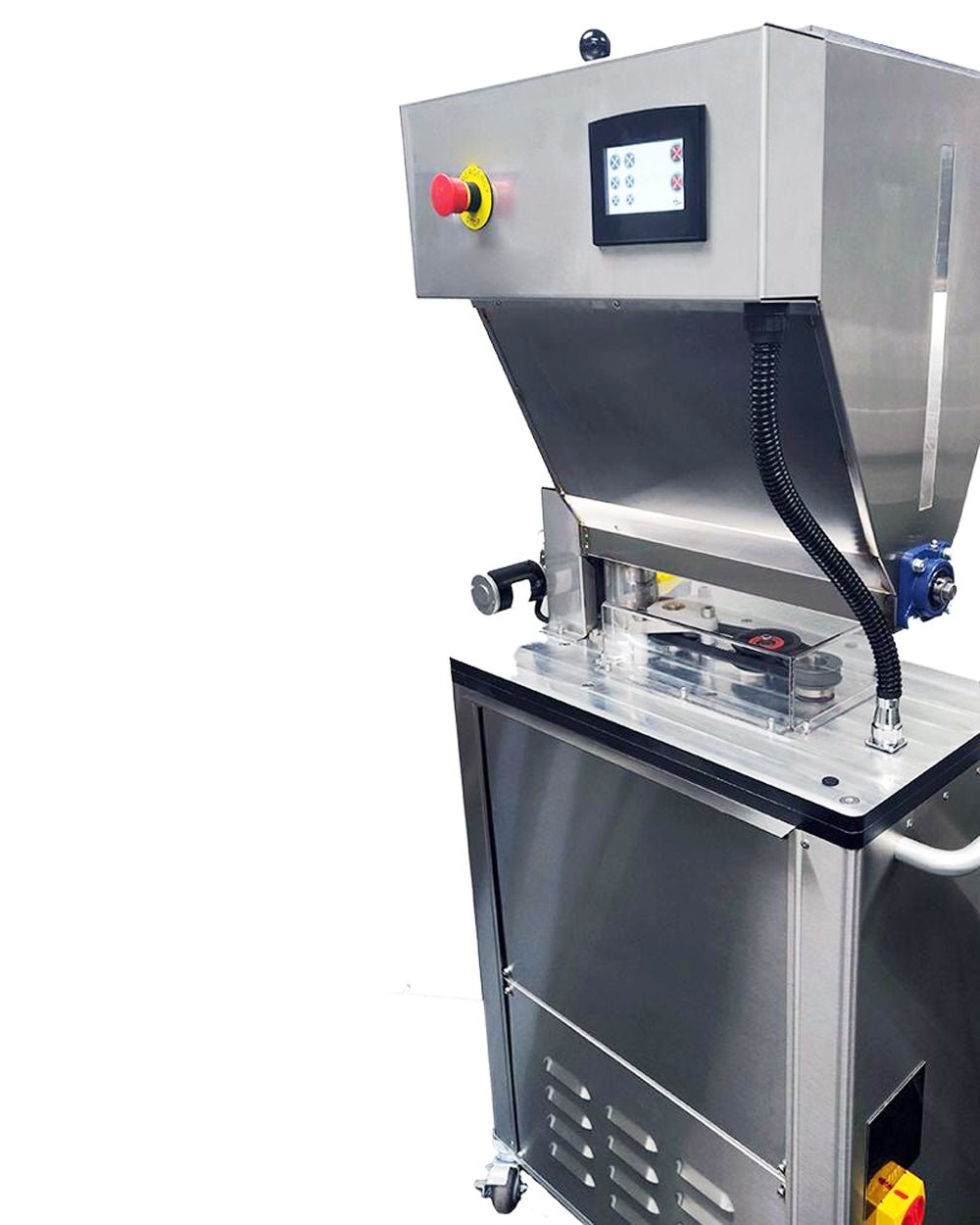 STM Revolution 2.0 Commercial Herb Shredder
The business STM Revolution 2.0 Commercial Herb Shredder can help you preserve months of labor. No plastic whips, blenders, meat grinders, or flour mills that heat up and crush your carefully harvested crop. Your excess cannabinoids will still remain with the Revolution's innovative dual-blade technology with little to no degradation.
Your team has the chance to achieve the best yields thanks to The Revolution 2.0, which produces the ideal, uniform particle size specifically required for extraction. It has never been simpler to produce tens of thousands of pre-rolled cones to satisfy the high demands of your operation when paired with the RocketBox.
Comes with:
(1) STM Revolution grinder
(1) Fine Particle Screen
(1) Coarse Particle Screen
(1) Pair of Cut-Proof Safety Gloves
(1) 12-Month Parts & Labor Warranty
Highlights:
15-30 LBS Per Hour of Dry Flower
Interchangeable Fine & Coarse Particle Screens for Extraction & Pre-Rolls. Finer screen also available (optional)
Minimizes Terpene, Cannabinoid Loss
Auto-Blade Oscillation Creating Scissor-Like Cuts
Self-Regulating, Closed-Loop System to Prevent Clogs
Homogenous & Consistent Particles
7%-10% Optimal Moisture Content
Auger Timing & Blade Speed Control
Designed, Manufactured & Assembled in the USA
OSHA Compliant Multi-Point Safety System
Important Information:
Machine requires 220 V power and 18 load amps (L6-30 25 Amp Plug).
Please be advised this machine is meant for material 10% or lower in moisture content to maximize efficacy.
Pre-preparation of the material is still necessary to remove sticks and large stems. Biomass is not recommended as this machine is specifically designed for flower buds (2" buds are ideal size for throat of grinder).
Additional Resources:
STM Revolution 2.0 User Manual
STM Revolution 2.0 Technical Specifications
Marijuana Packaging currently only ships within the contiguous United States and Canada. For Canadian businesses interested in purchasing a unit, please call (888) 315-2453 to place your order.
FINAL SALE UNLESS DEFECTIVE AND REPORTED WITHIN 7-DAYS