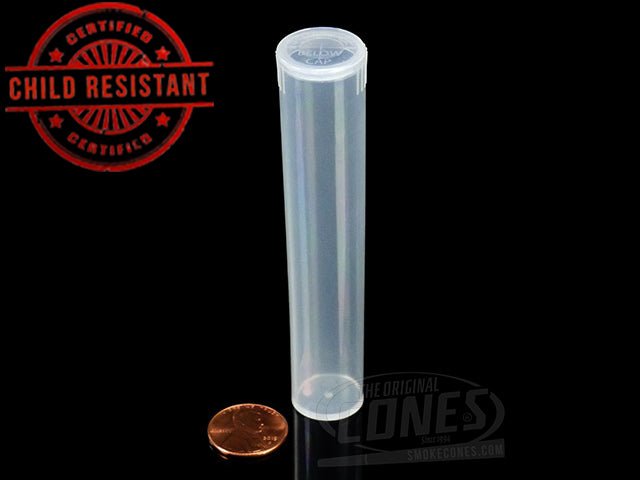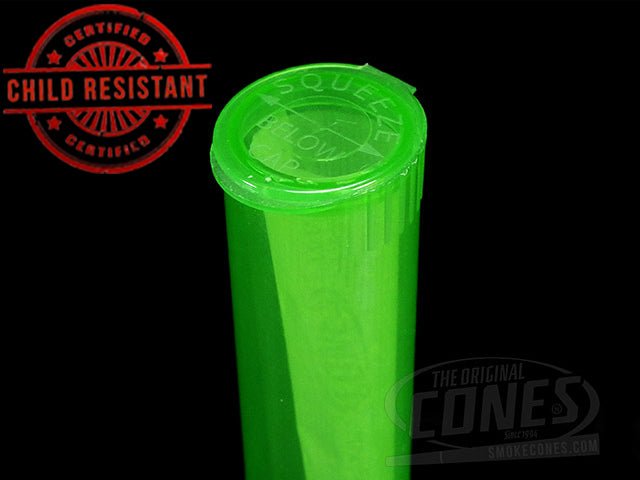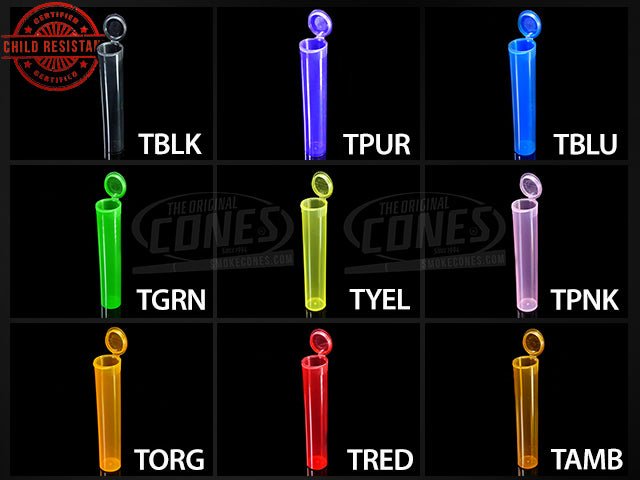 Squeezetops® 98mm Transparent Child Resistant J-Tubes (073700-CR) 1000/Box
The Squeezetops style Microvials 073700-CR are small child resistant plastic tubes are made for storing the 3.7 inch (98mm) pre rolled cones. These tubes are made in the USA from 100% recyclable polypropylene plastic. Thanks to their unique hinged lid design these vials are moisture and air resistant providing much needed security during transportation and long term storage. These Vials are transparent meaning they are see through.
Please note, 98mm Cones need to be filled and twisted to fit inside these J-Tubes. Unfilled 98mm cones
will not
fit inside 073700-CR tubes.
- Medical & Laboratory Grade Polypropylene (Clear)

- Food Packaging Safe - FDA Compliant (21 CFR 177,1520(c)3.1a)

- BPA Free, Lead Free, Latex Free

- California Prop 65 Compliant

- Air and Moisture Resistant Hinged-Lid Design

- Recyclable #5

- Proudly Made in USA

- Holds the 98mm Pre Rolled Cones

- Certified Child Resistant

Fits Pre Rolled Cones Up To 98mm












Standard




0.33" Diameter Series





Outside Dimensions


0.755" Dia. X 3.700"Ht.




Inside Dimensions


0.608" Dia. X 3.670" Ht.









Metric




19.18mm Diameter Series





Outside Dimensions

19.18mm Dia. X 93.98mm Ht.




Inside Dimensions


15.44mm Dia. X 93.22mm Ht.











Volume








oz


drams


mL