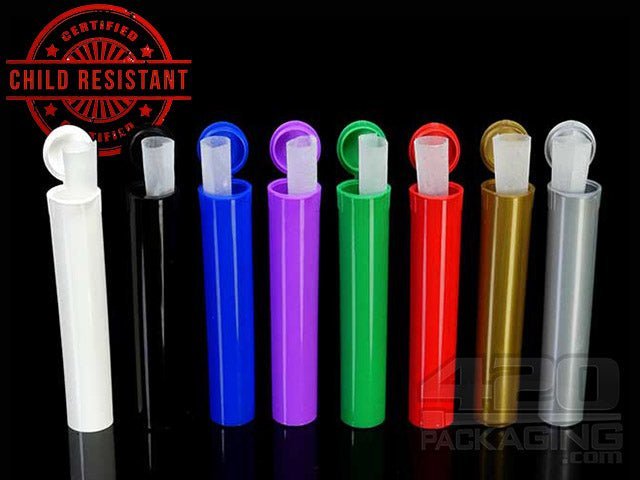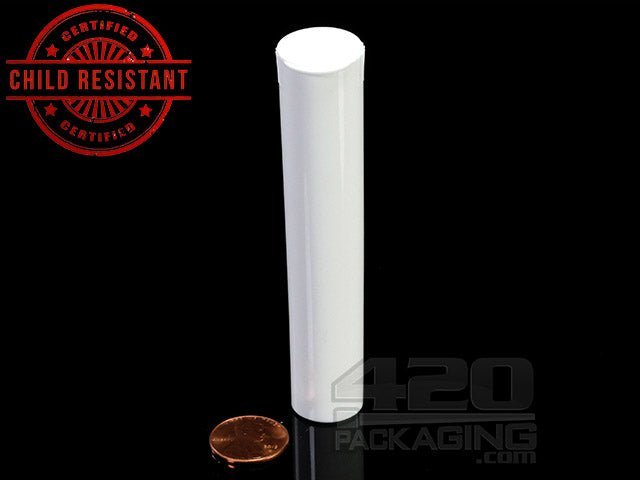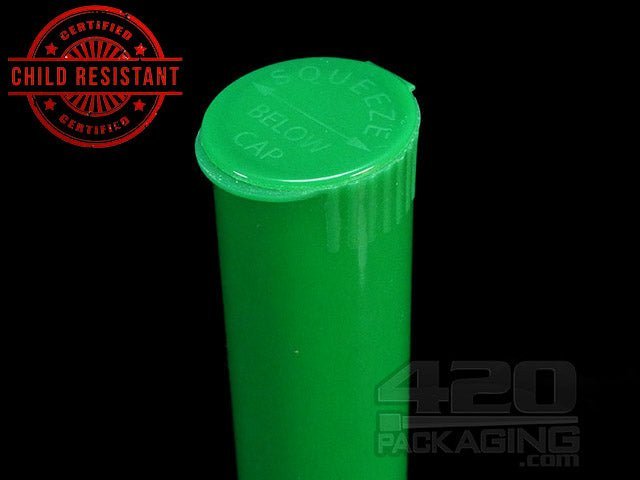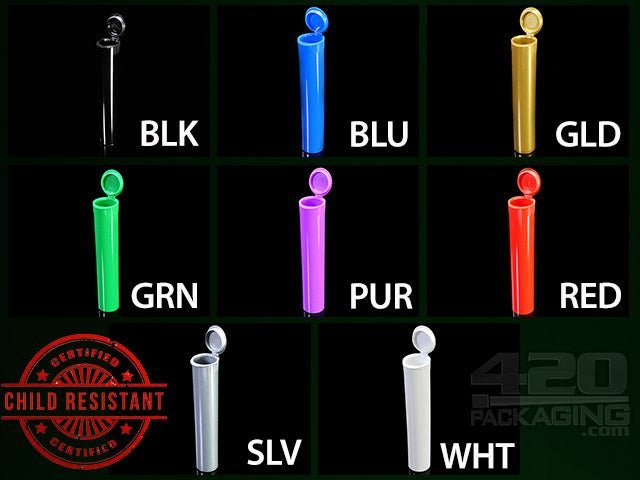 Squeezetops® 84mm Opaque Child Resistant J-Tubes (073100-CR) 1000/Box
J-Tubes are long plastic tube containers that are a designed to hold pre-rolled cones and keep medicinal product fresh during transport and storage. Keeping pre-rolled cones inside our long and skinny plastic containers gives you worry free security. J-Tubes won't open up inside of your pocket or bag, keeping your product in perfect condition. J-Tubes have the same uniquely designed child resistant squeeze-to-open hinged-lid as our Squeezetops® plastic containers. We proudly make Squeezetops® in the USA and use the highest quality polypropylene plastic, which makes them FDA compliant and 100% recyclable. By using this high quality medical grade plastic we can ensure that your product will be as safe as possible in the container.
Please note, 84mm Cones need to be filled and twisted to fit inside these J-Tubes. Unfilled 84mm cones
will not
fit inside 073100 tubes.
The Opaque box includes your choice of one of our opaque, solid colors. The color options are Black, Blue, Gold, Green, Purple, Red, Silver, and White. Since these colors are completely opaque they adhere to numerous states' exit laws, making them a great choice for dispensary use. The 073100 J-Tube is 84mm long, which can hold a 3-inch pre-rolled cone and keep it comfortable no matter where you go.