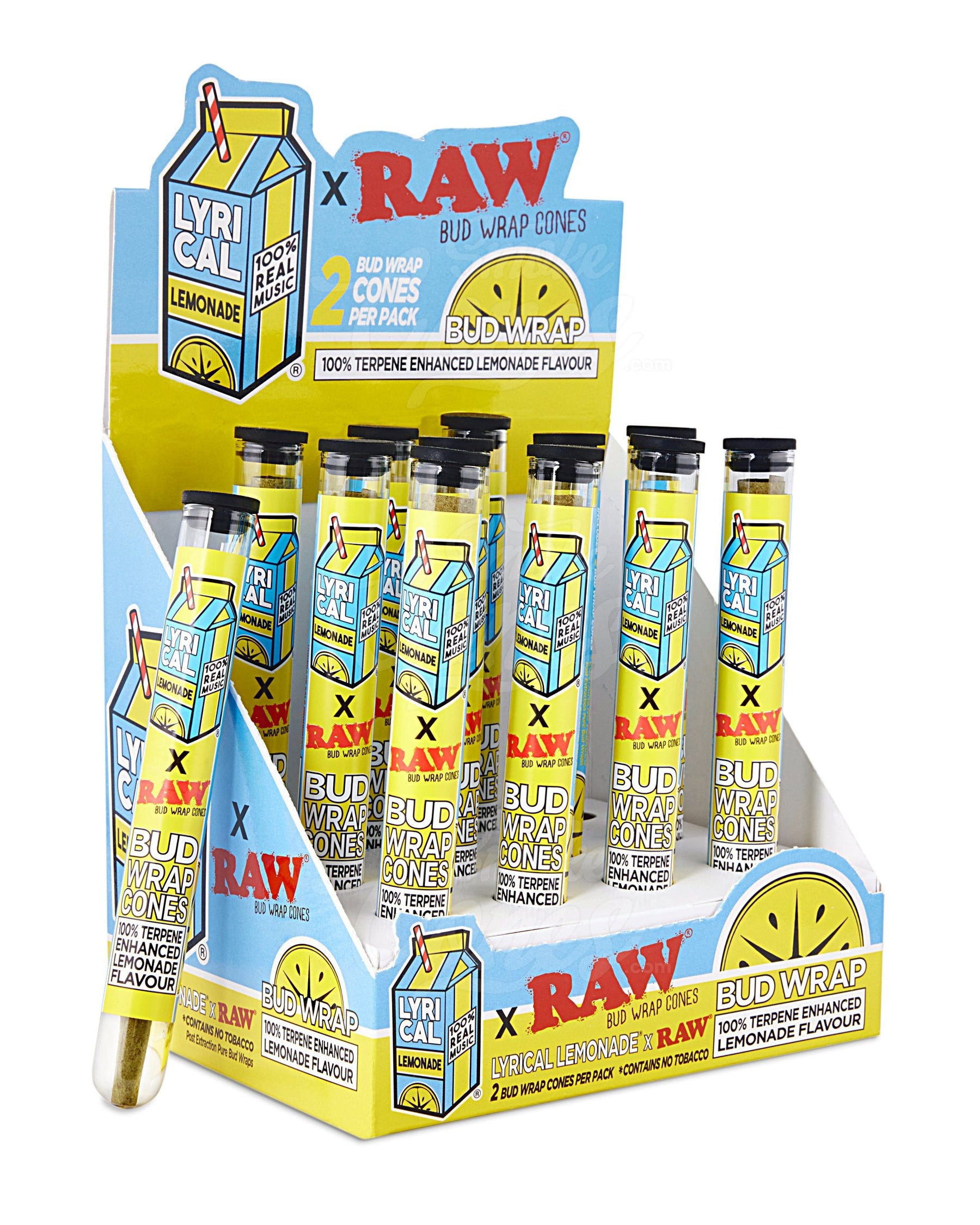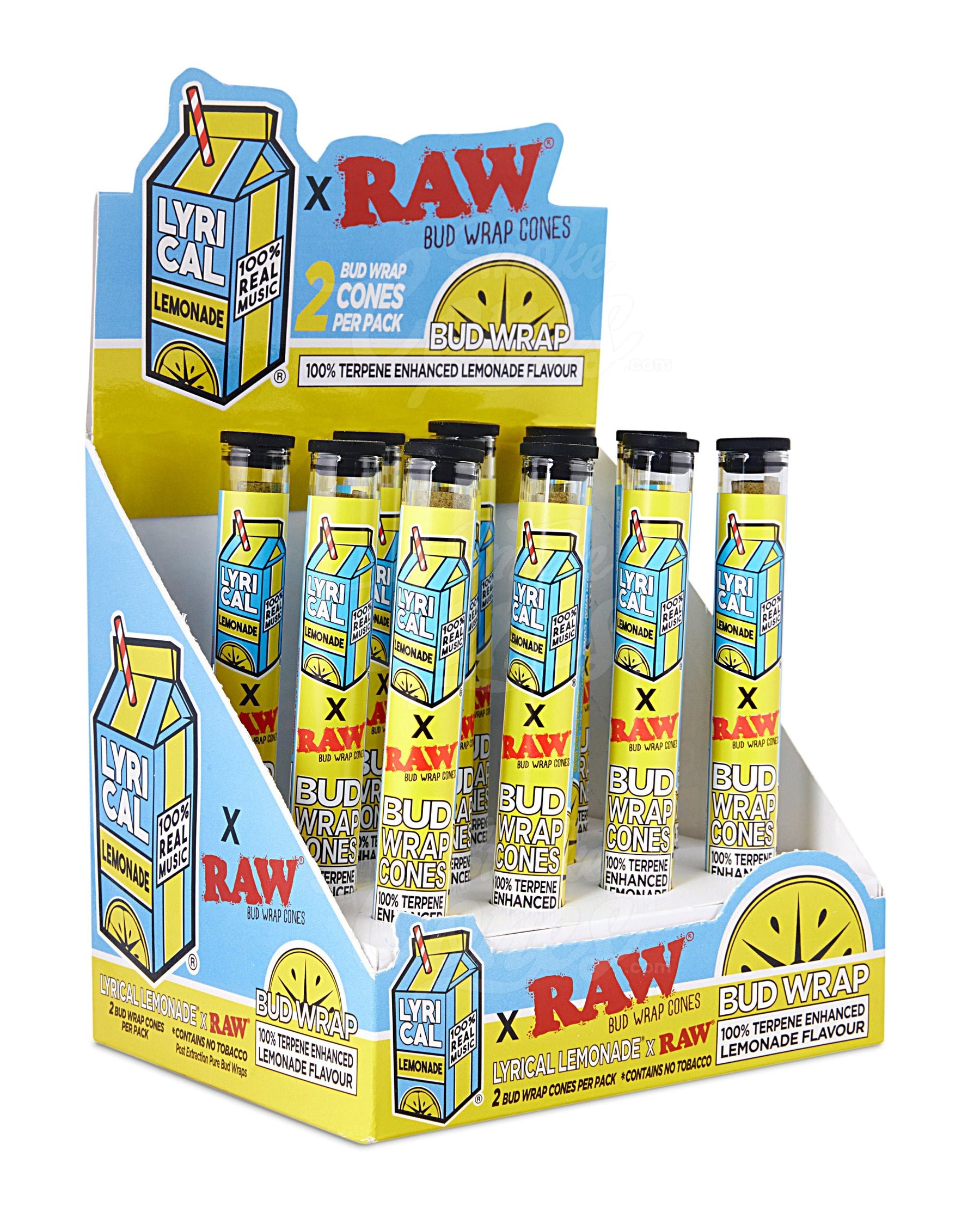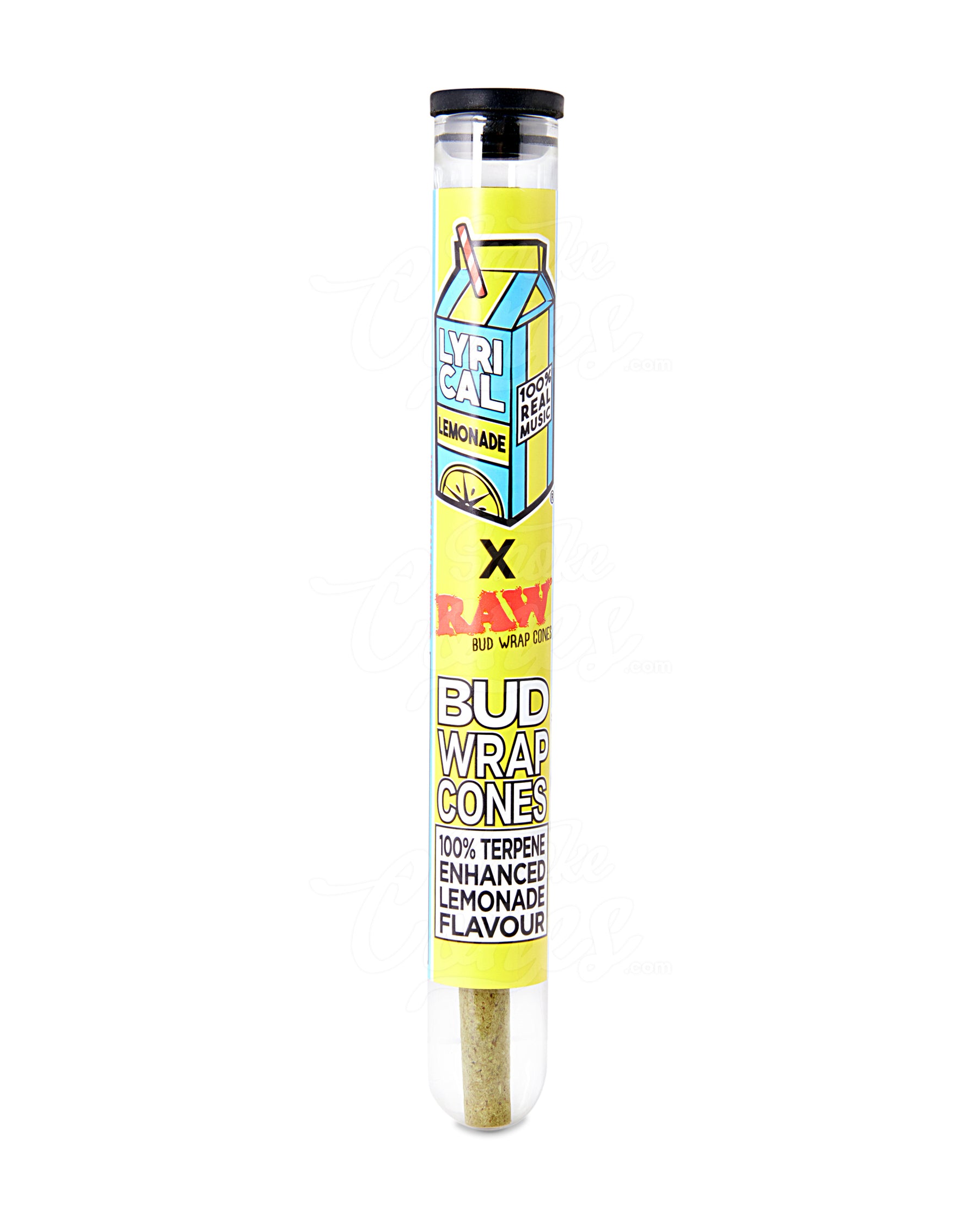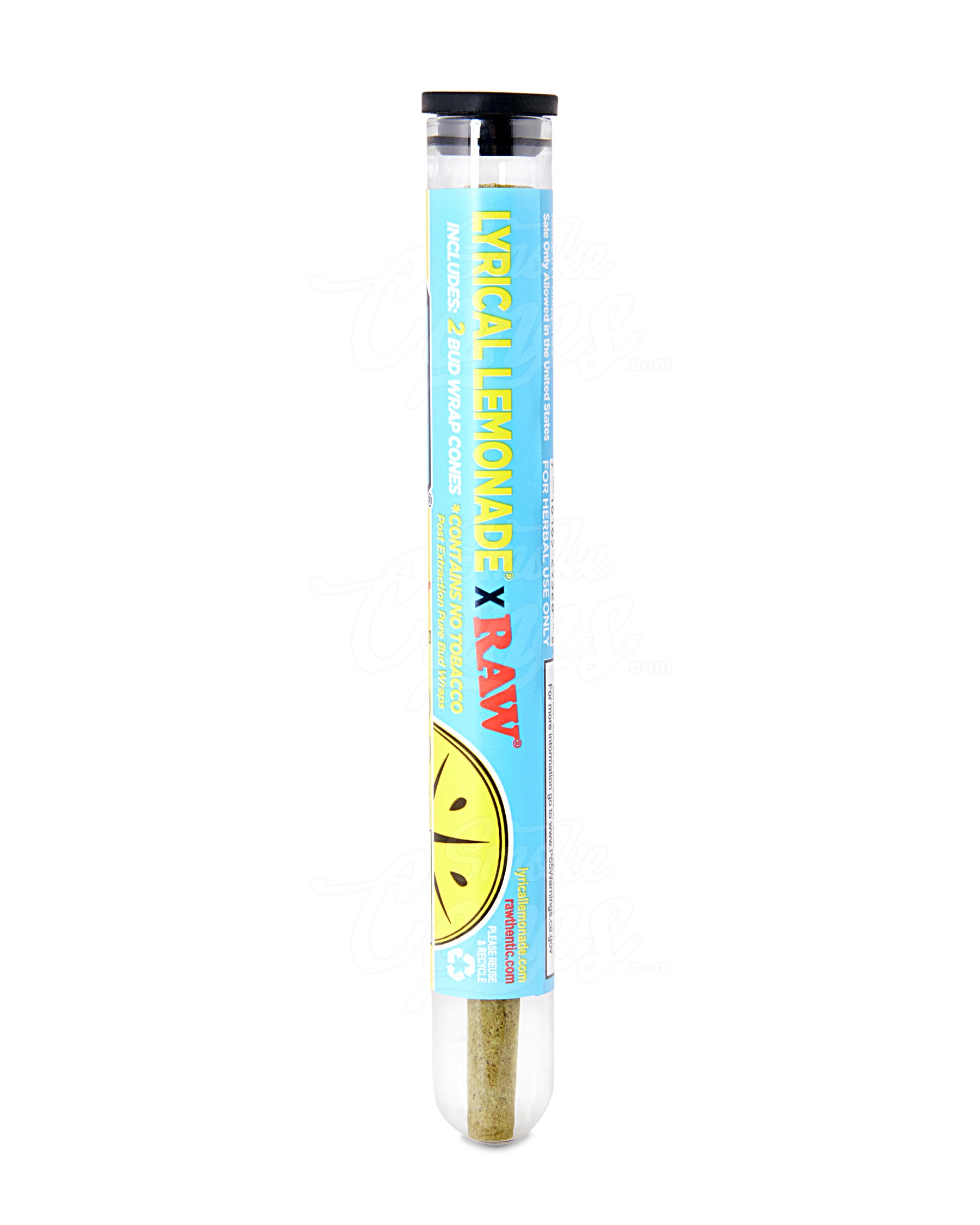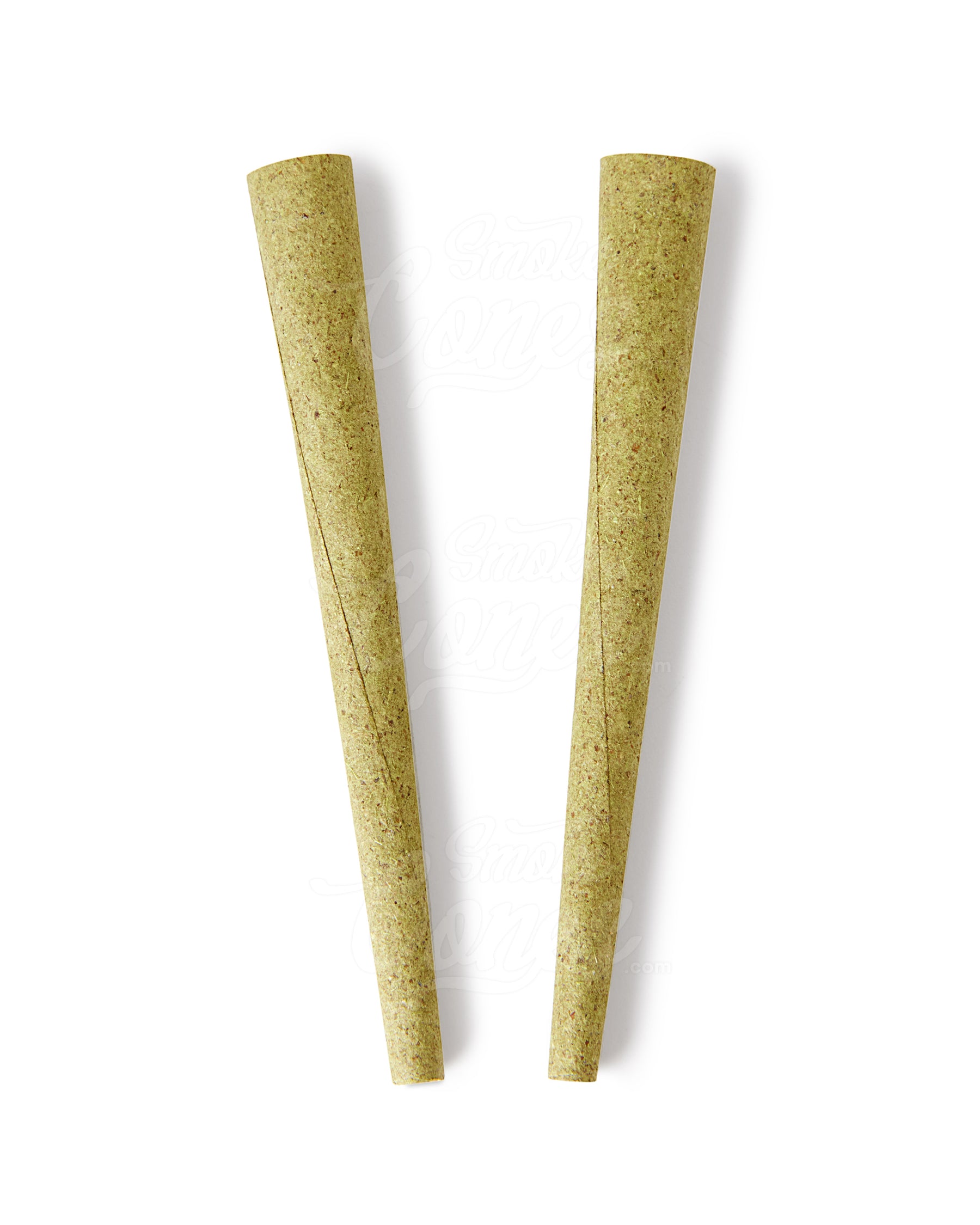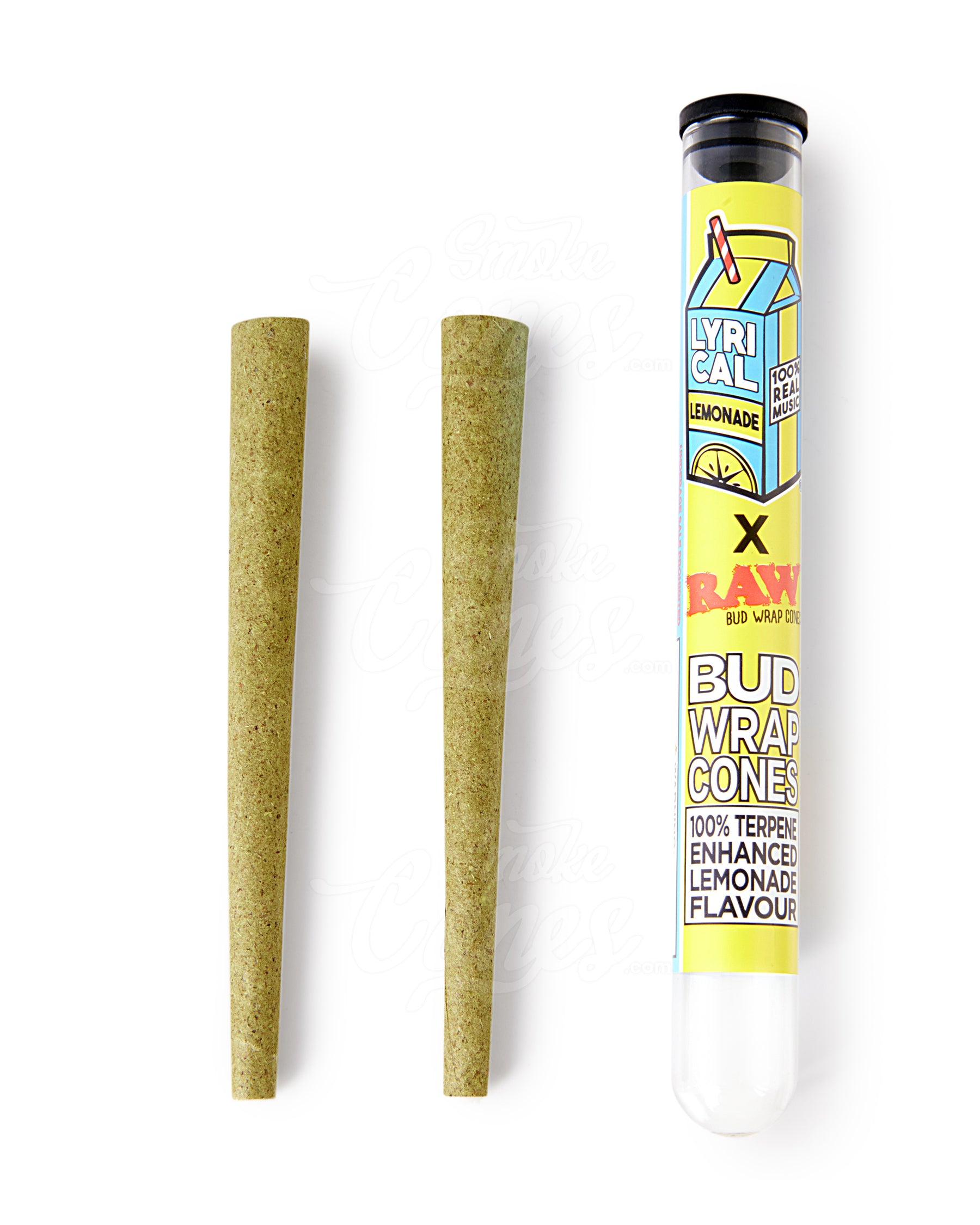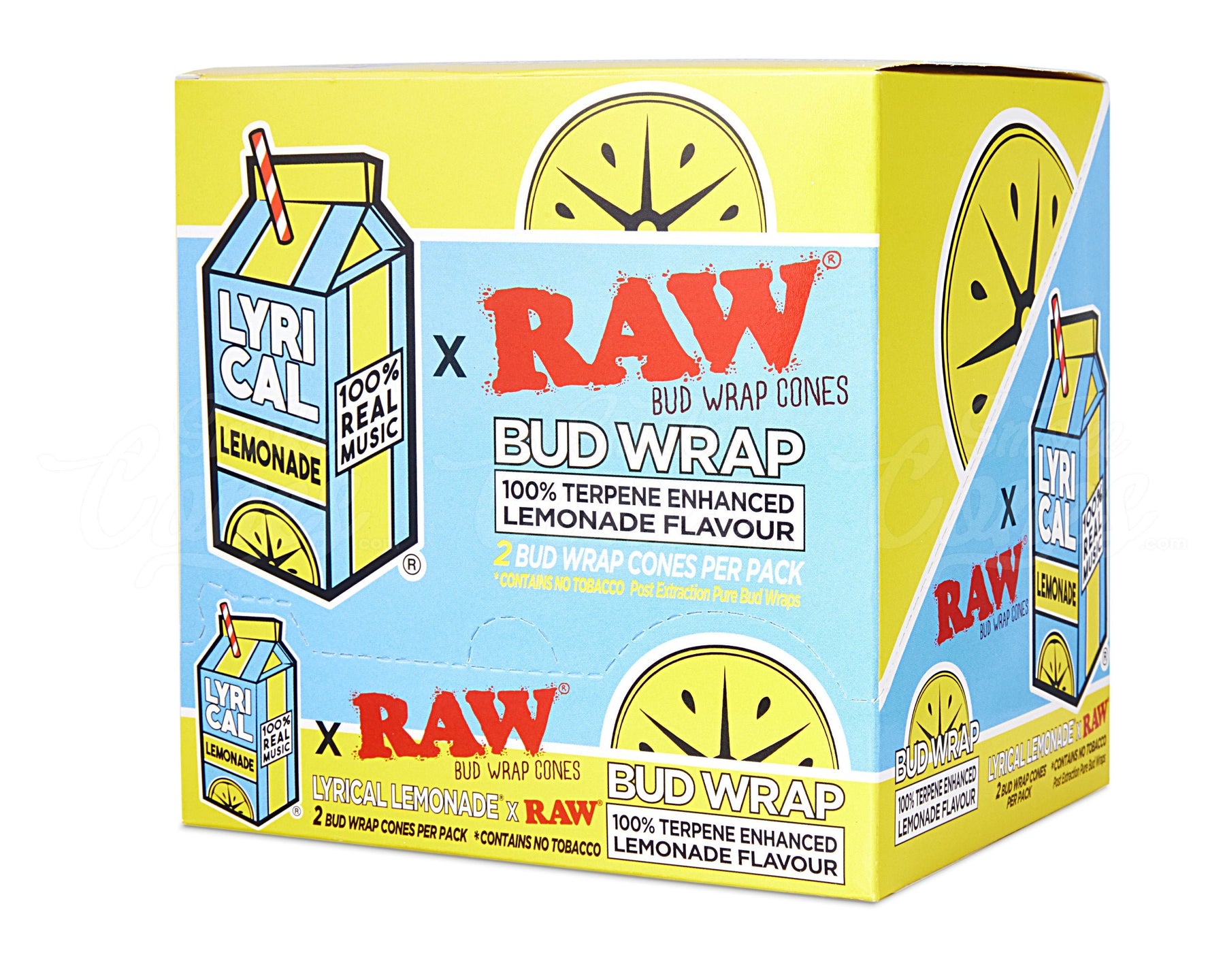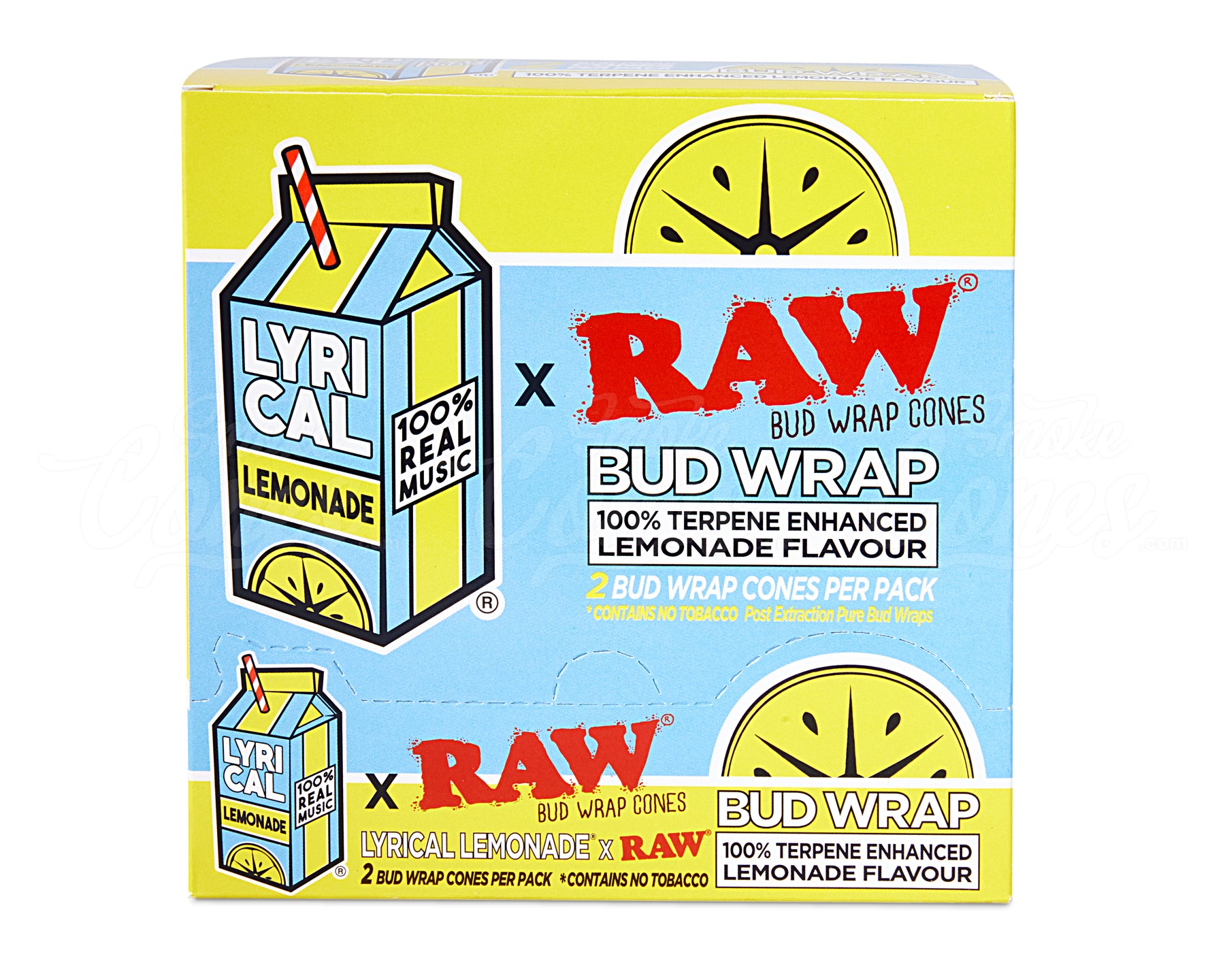 RAW x Lyrical Lemonade Terpene Organic Hemp Lemonade Blunt Wraps - 12/Box
What comes to mind when you think about luxury and delicious flavor? Perhaps a delectable combination with pure lemonade undertones to enchant your senses? The RAW x Lyrical Lemonade Bud Wraps are here. These aren't your average wraps; they feature genuine Lyrical Lemonade Terps on pressed flower.

You will not be greeted by the familiar odor of tobacco or the buzz of nicotine. These wraps, on the other hand, offer you to enjoy a tobacco-free, nicotine-free experience. The clear glass tube, which measures 109mm in length, protects the freshness of two bud wraps, ensuring that each time you reach for one, it's as if you've just opened a new pack.
100% Terpene Enhanced Lemonade Flavor - Bringing authenticity in every wrap.
2 Premium Bud Wraps in Each Pack - More value in every tube.
Unrivalled Lemon Flavor - A tantalizing treat for your taste buds.
A Must-Have for Every Store - If blunt wraps are on your inventory list, this is the ace you need up your sleeve.
Tobacco & Nicotine Free - A healthier choice for those who are conscious about what they consume.
Ideal for smoke shops and dispensaries that recognize the value of premium cannabis wraps. This is more than simply a wrapping - it's an experience, a statement, and a tribute to taste. Raise the bar and let the RAW x Lyrical Lemonade Bud Wraps to tell a story of sophistication and pure, unrivaled flavor.

Remember that with each pull, you're not just getting a wrap; you're getting the unique blend of beauty and elegance that only RAW and Lyrical Lemonade can create.
INTERNATIONAL: Due to the strict enforcement of shipping regulations, it is not currently permissible to ship this item to addresses outside of the United States.