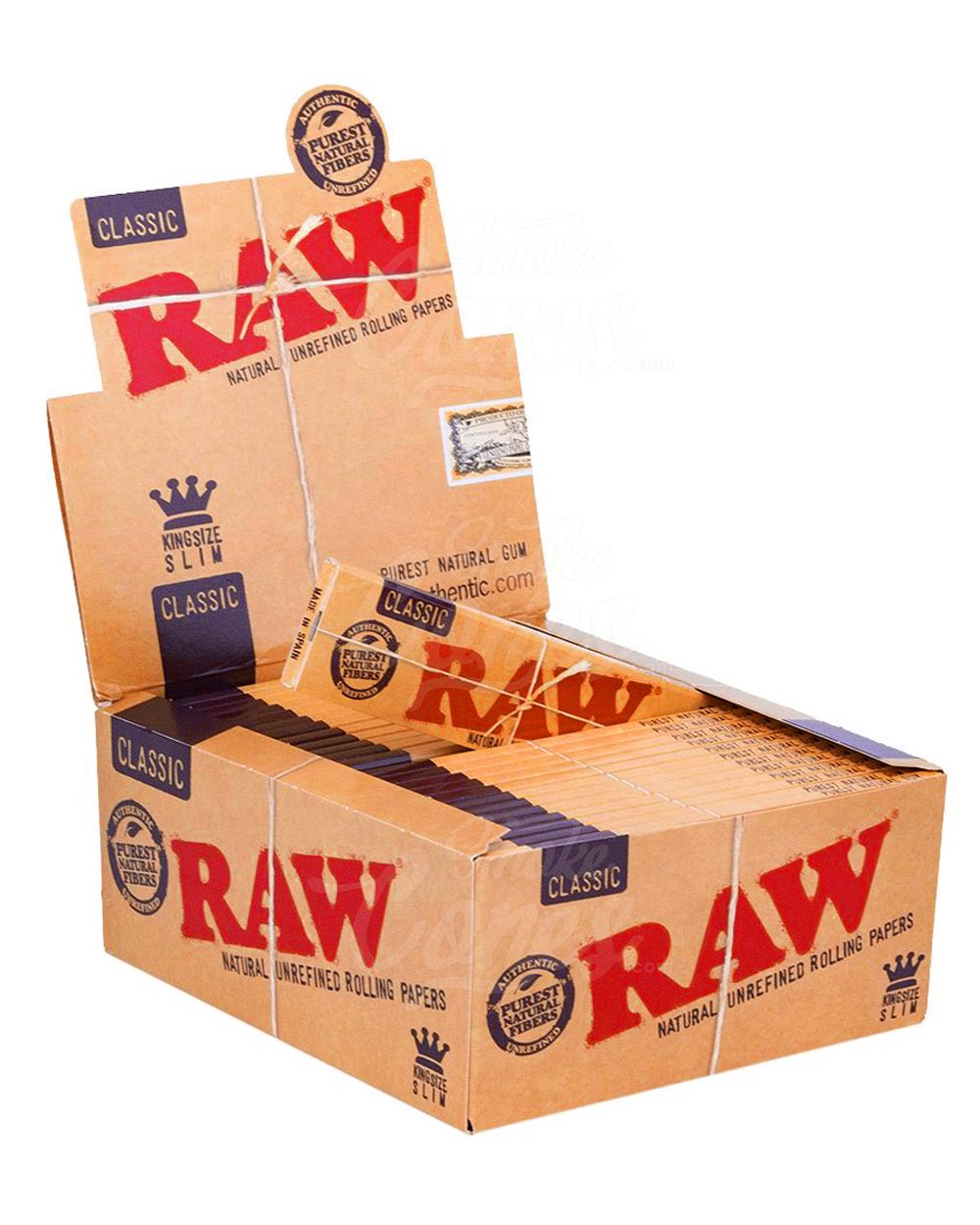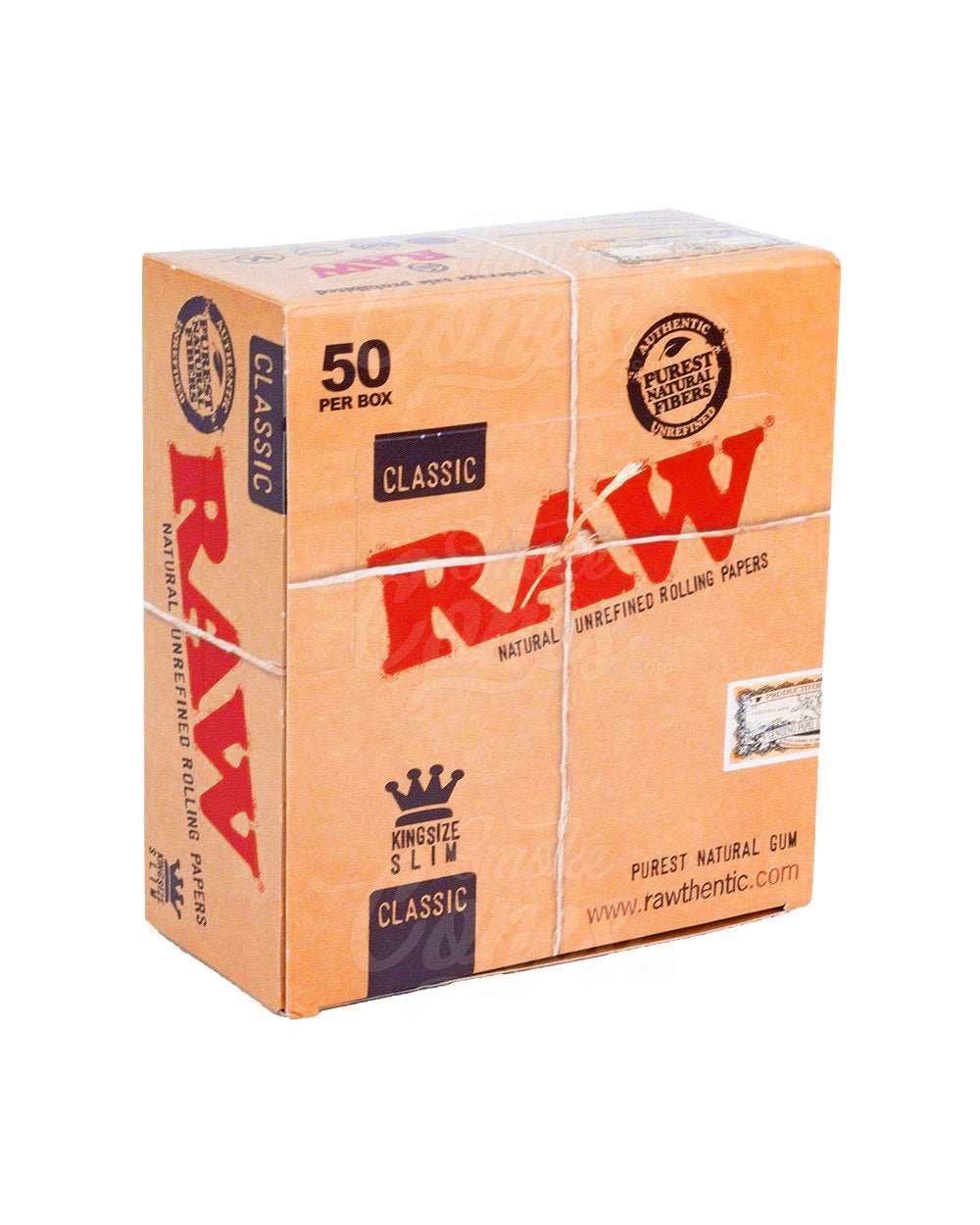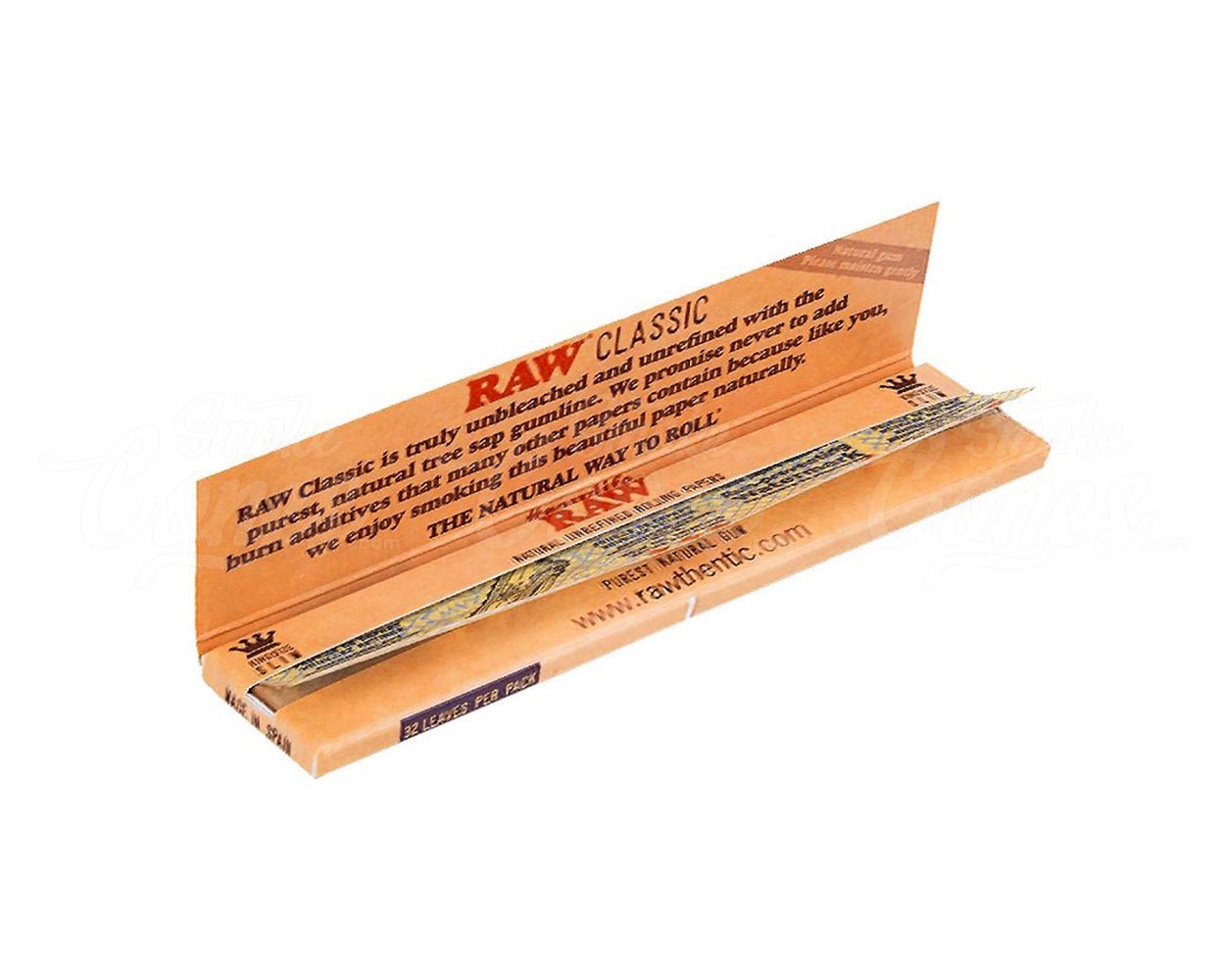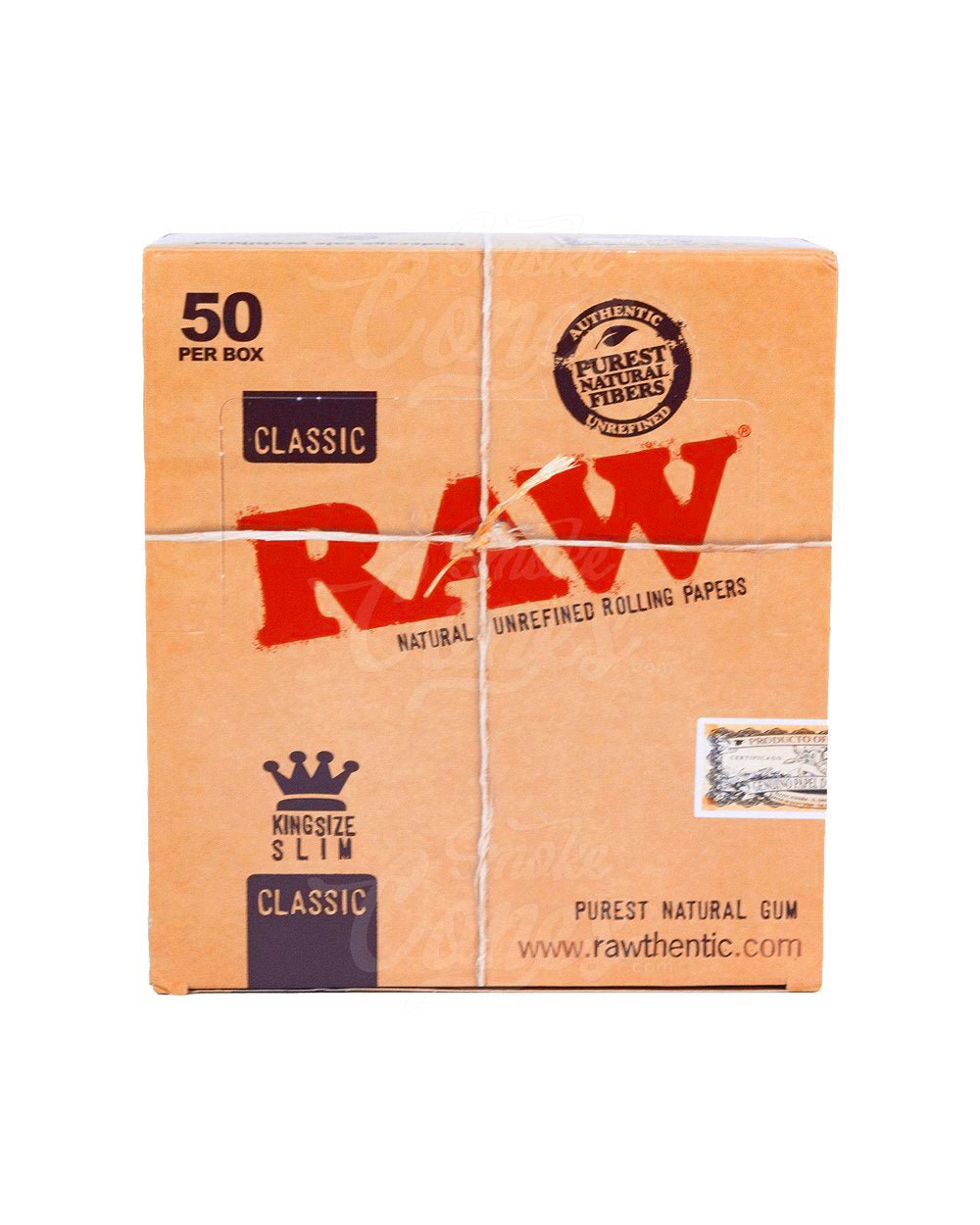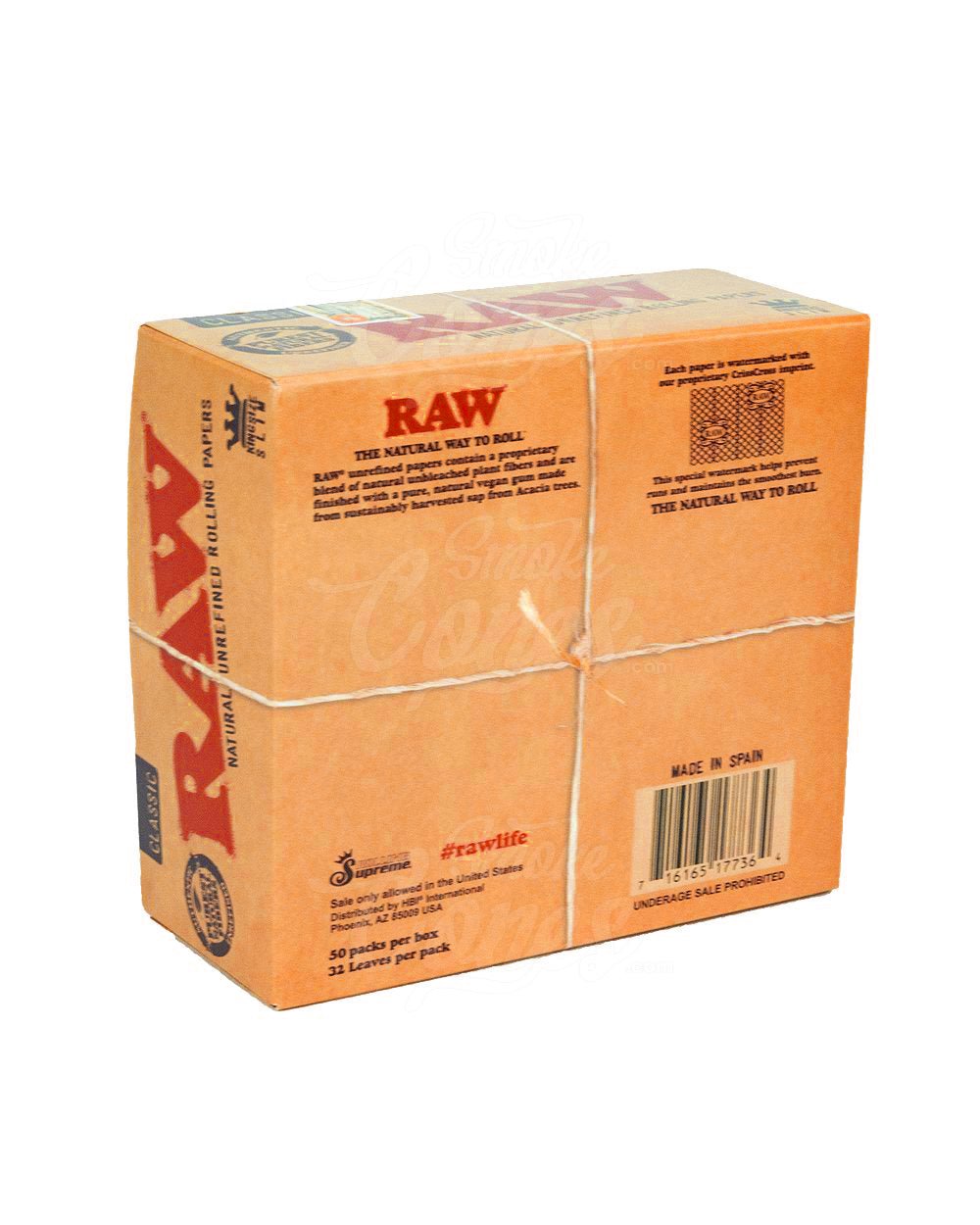 RAW King Size Slim Classic Rolling Papers 50/Box
In order to provide you with a better smoking experience, RAW Classic King Size Slim Rolling Papers are shorter (110mm length) than other papers on the market. For a smooth flavor, they are constructed of unbleached natural fibers, and they are finished with a natural vegan gum created from sap from responsibly obtained acacia trees. RAW rolling papers are a deliberate choice for the natural-minded smoker and will help you keep your smoking organic. You can be certain you're getting a high-quality product because the traditional king-size slim is less processed than other rolling papers available on the market.
Dimensions
| | |
| --- | --- |
| Paper Width (mm) | 110mm |
| Paper Height (mm) | 44mm |
| Carton Dimensions | 4.5" x 4" x 2" |

Specifications
| | |
| --- | --- |
| Leaves Per Pack | 32 Leaves |
| Packs per Carton | 50 |
| Paper Color | Light Beige |

*THIS ITEM IS INTENDED FOR TOBACCO USE ONLY*
INTERNATIONAL: Due to the strict enforcement of shipping regulations, it is not currently permissible to ship this item to addresses outside of the United States.