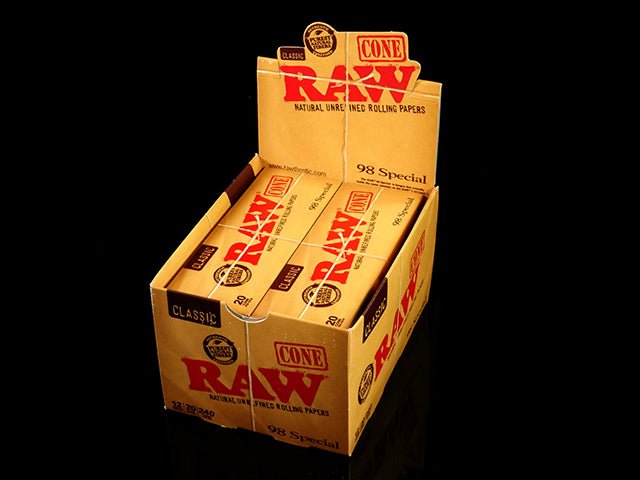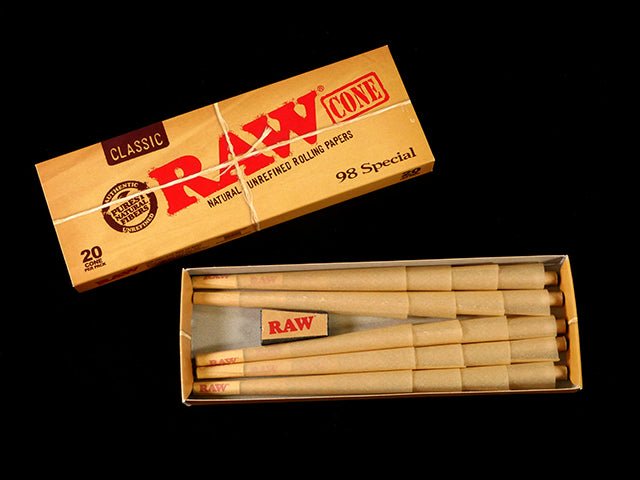 RAW 98mm Pre-Rolled Cones 12 Pack Display Case (20 Cones/Pack)
RAW Papers, Pre Rolled Paper in 240pcs Carton size is 98 mm)3.75 inch

20 cones per pack, 12 packs per box= 240 cones
This item does not work in the manual or electric Cones brand filling devices
Printed at the tip(crutch) with RAW in red
RAW Natural Rolling Papers -It is a pure, less processed rolling paper unlike anything that you have ever seen. Because it contains a hybrid blend of unbleached (not chlorine whitened) fibers, the paper is a translucent natural light brow

This item is not available to be shipped to Canada. We apologize for the inconvenience.