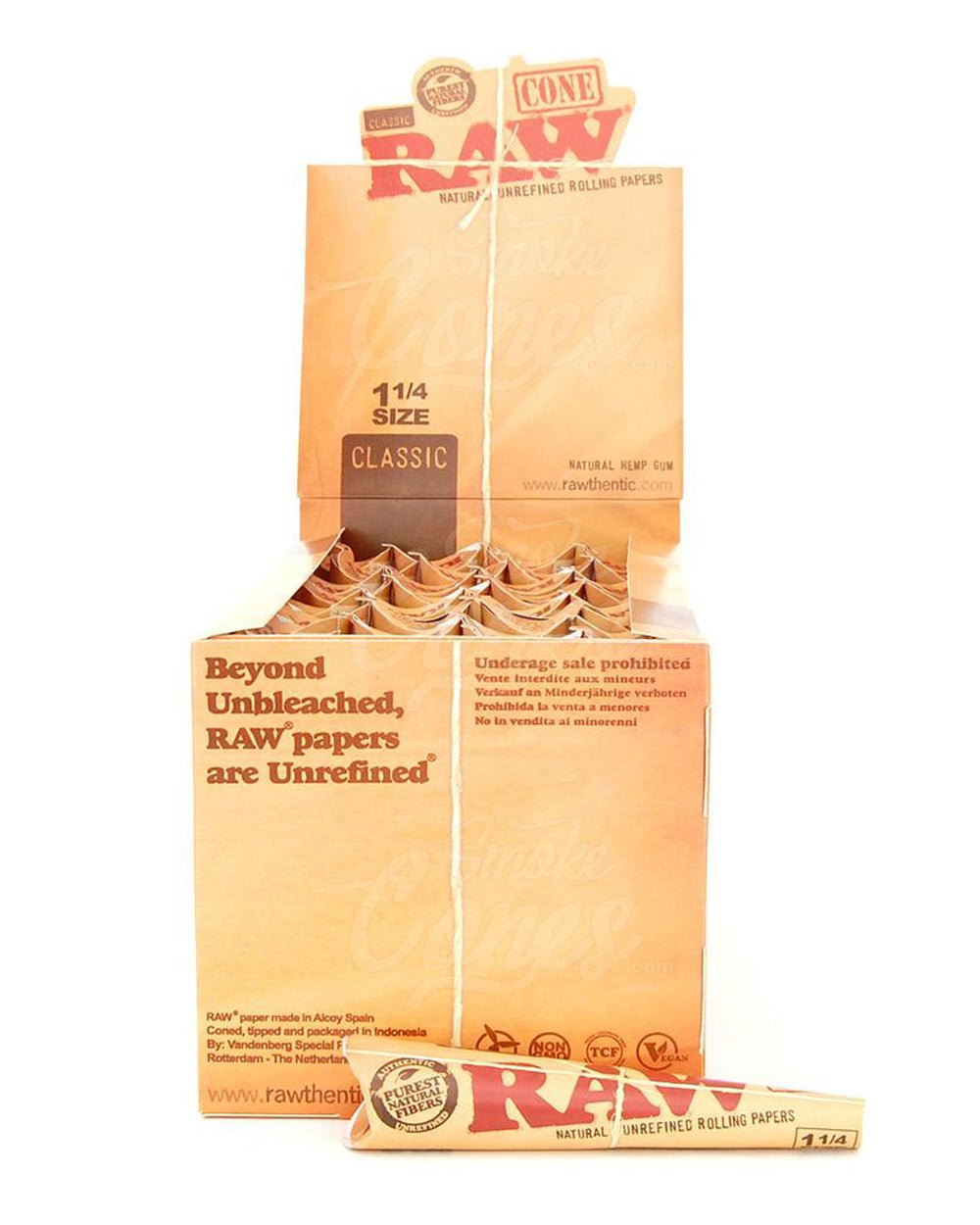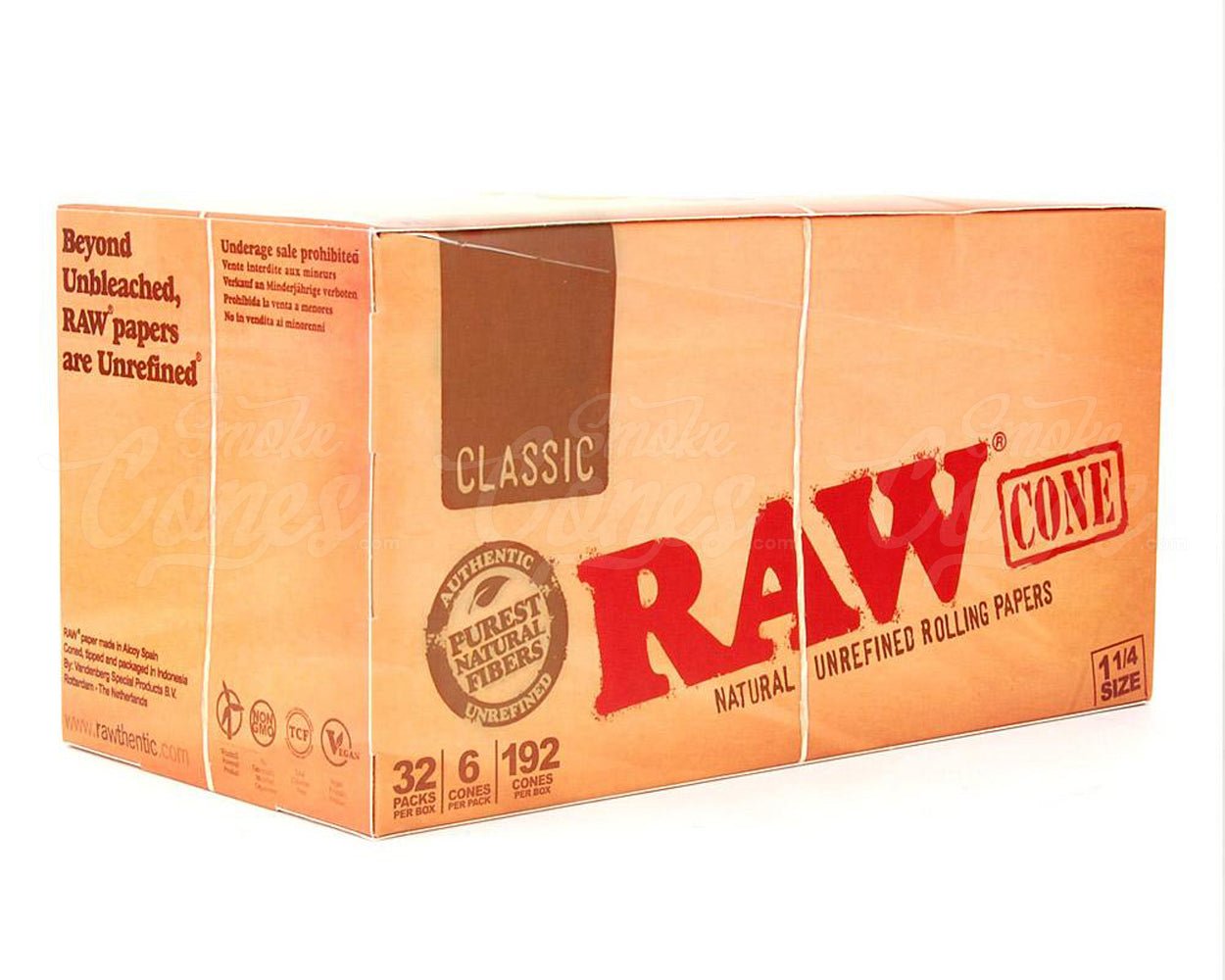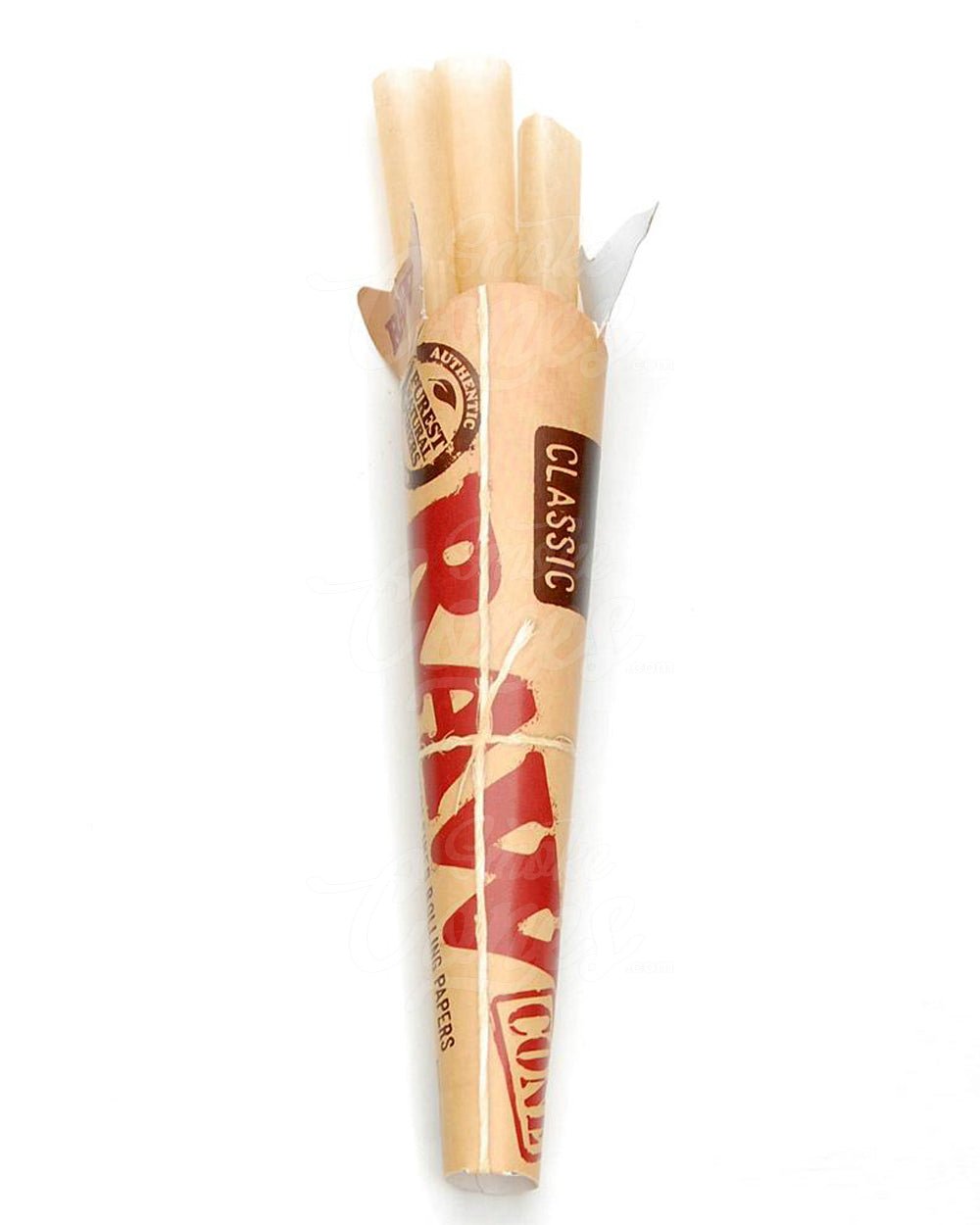 RAW 83mm Classic 1 1/4 Sized Pre Rolled Hemp Paper Cones 192/Box
Pre-rolled cones offer several benefits for both cannabis businesses and consumers. One of the biggest advantages is that they are practically ready for consumption. All a consumer needs to do is fill it with some herb and close the tip to create a joint. For this reason, RAW 1 1/4 cones are beginner-friendly and make up a considerable percentage of the legal cannabis market. Another big benefit is that they help to facilitate an easier way to roll joints for your clients.
Consequently, having RAW cones 1 1/4 in bulk at your smoke shop will undoubtedly enhance your customer's experience. On top of that, pre-rolled cones offer a more consistent smoking experience and can help to prevent waste. Overall, there are plenty of reasons to have bulk RAW cones 1 1/4 in your store, and they should absolutely be a staple in any smoke shop inventory.
Size: 83mm - 1 1/4
0.19 per unit
192 units per box
32 packs per box
Paper tip included
Packaged for retail
RAW Pre-Rolled Cones 1 1/4" is compatible with Pre-Rolled Filling Machine item #: 21003
*THIS ITEM IS INTENDED FOR TOBACCO USE ONLY*
INTERNATIONAL: Due to the strict enforcement of shipping regulations, it is not currently permissible to ship this item to addresses outside of the United States.