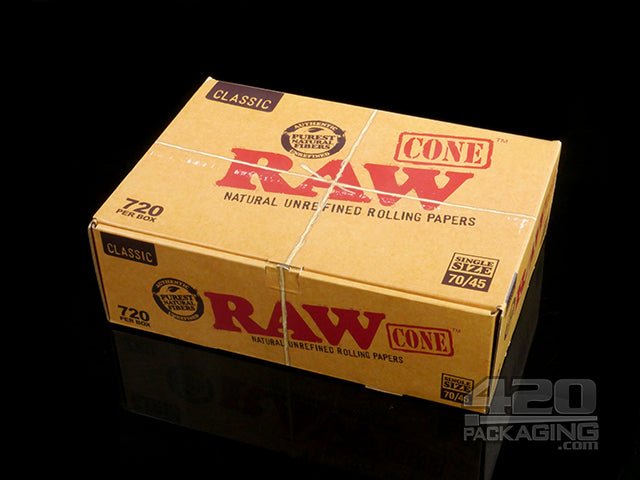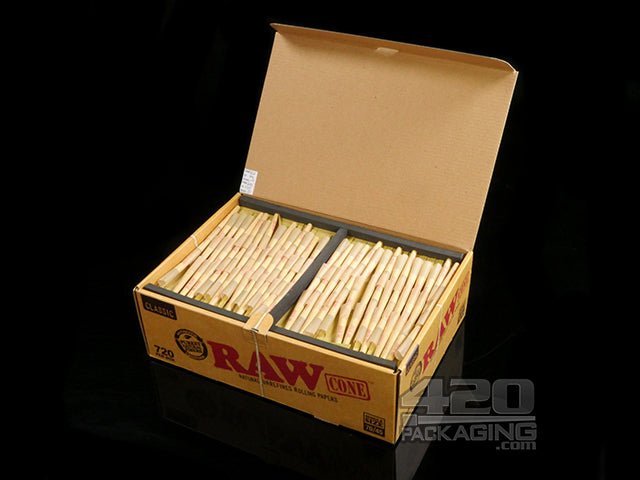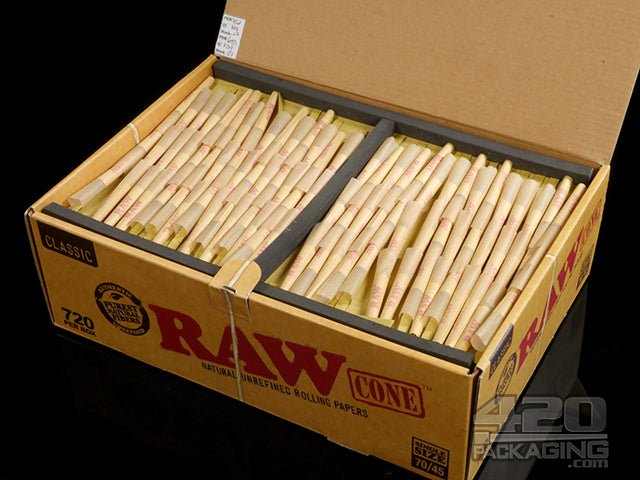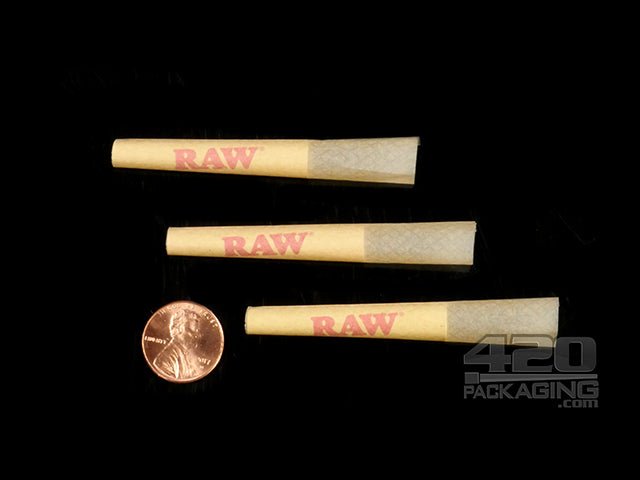 RAW 70mm Pre Rolled Paper Cones (45mm Filter) 720/Box
RAW Rolling Papers Brand 70mm Pre Rolled Paper Cones

The smallest sized RAW brand pre rolled paper cone comes in at 70mm with a 45mm cardboard filter, making them the perfect single sized cone! These tiny pre rolls are made from RAW® "Unrefined Paper" which contains a blend of unbleached fibers and is artisan crafted where rolling papers were first invented: Alcoy, Spain. Each paper is watermarked with RAW's proprietary CrissCross print, which helps prevent runs and maintains the smoothest burn. The 70/45mm RAW Cones come in a bulk 720 Piece box and are meant for use in manufacturing.

This product is not available for Canadian orders. We apologize for this inconvenience.


- 70mm Pre Rolled Paper Cones

- 45mm Cardboard Filter

- 720 Cones Per Box

- Made From RAW Unrefined Paper

70mm Cone with 45mm filter