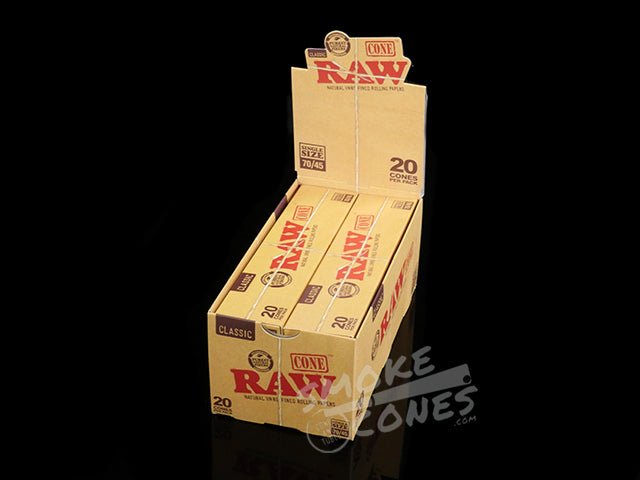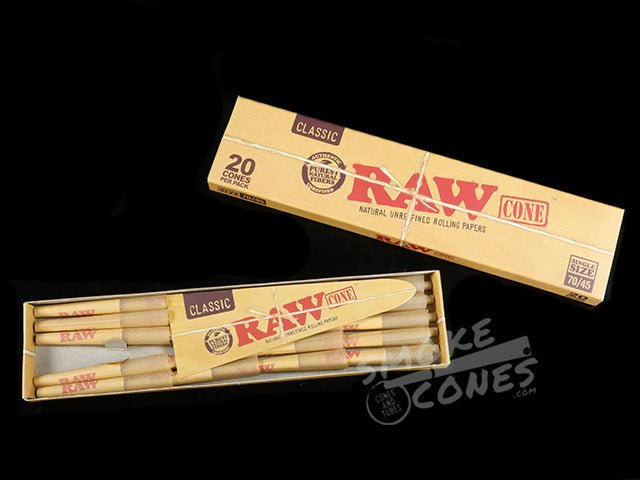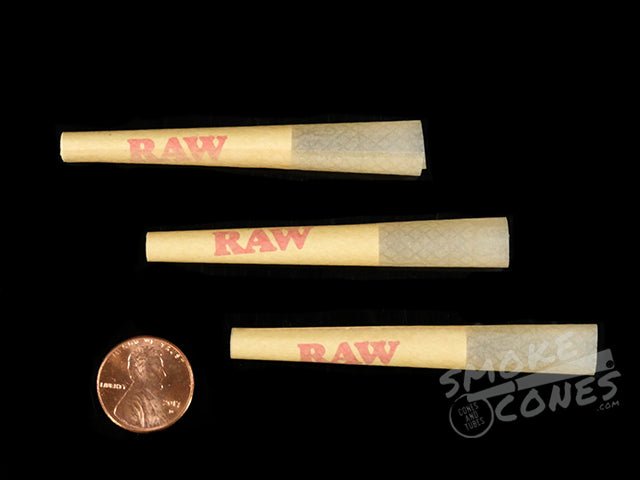 RAW 70mm Pre Rolled Cones 12 Pack Display Case (20 Cones Per Pack)
RAW Rolling Papers Brand 70mm Pre Rolled Paper Cones

The smallest sized RAW brand pre rolled paper cone comes in at 70mm with a 45mm cardboard filter, making them the perfect single sized cone! These tiny pre rolls are made from RAW® "Unrefined Paper" which contains a blend of unbleached fibers and is artisan crafted where rolling papers were first invented: Alcoy, Spain. Each paper is watermarked with RAW's proprietary CrissCross print, which helps prevent runs and maintains the smoothest burn. This pre rolled cone display case comes with 12 packs or 70mm cones with 20 cones per pack.

This product is not available for Canadian orders. We apologize for this inconvenience.


- 70mm Pre Rolled Paper Cones

- 45mm Cardboard Filter

- 20 Cones Per Pack, 12 Packs Per Box

- Made From RAW Unrefined Paper

70mm Cone with 45mm filter