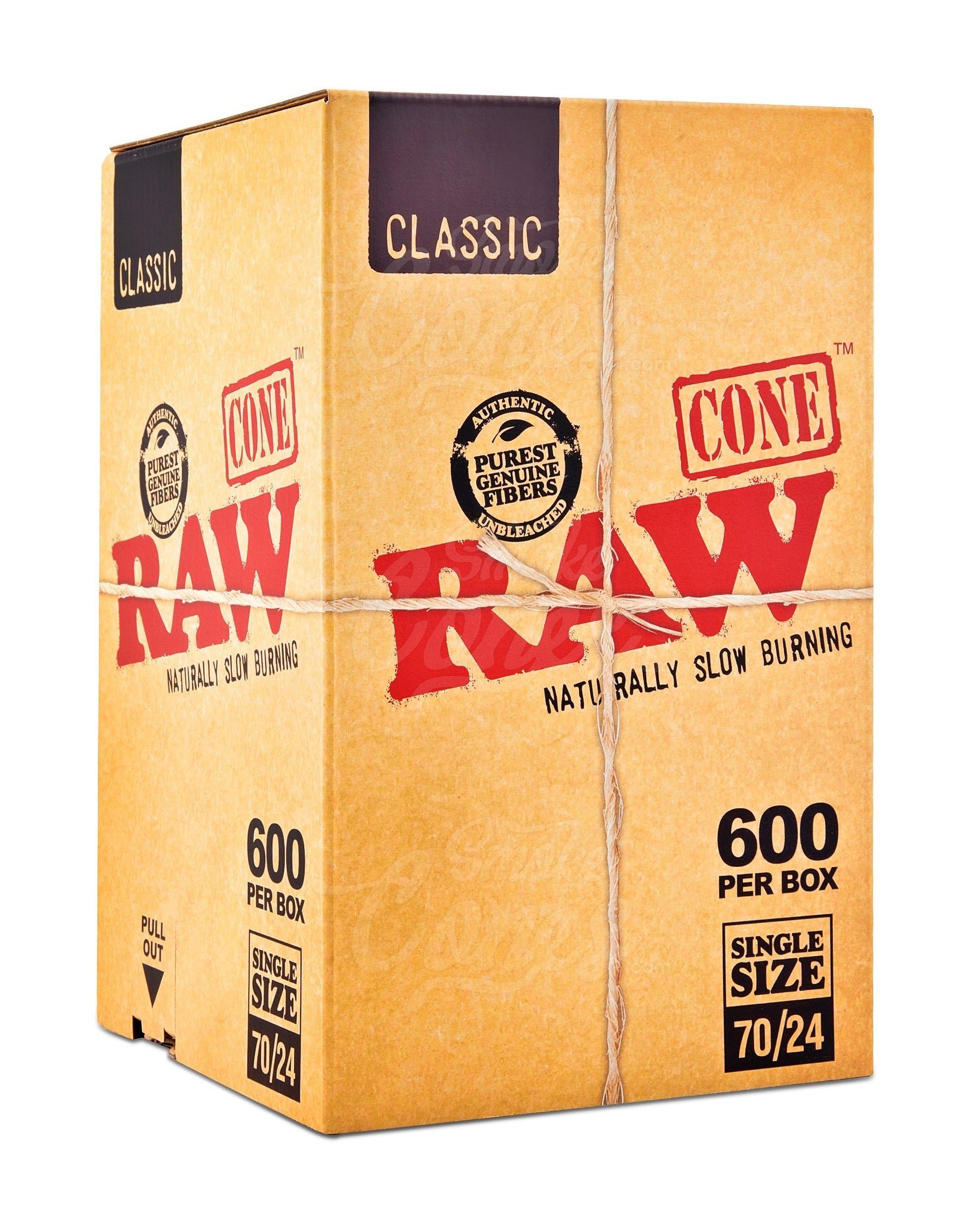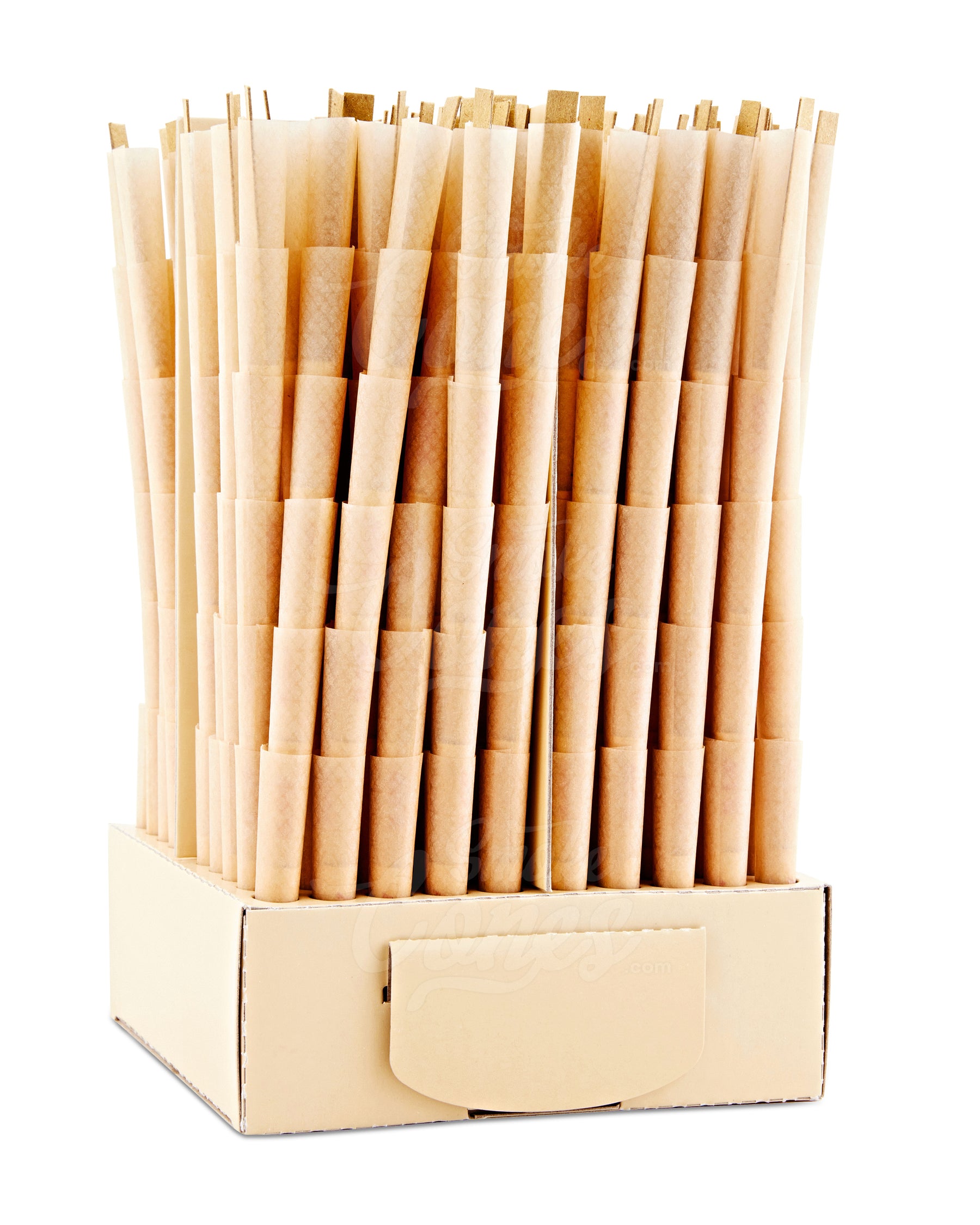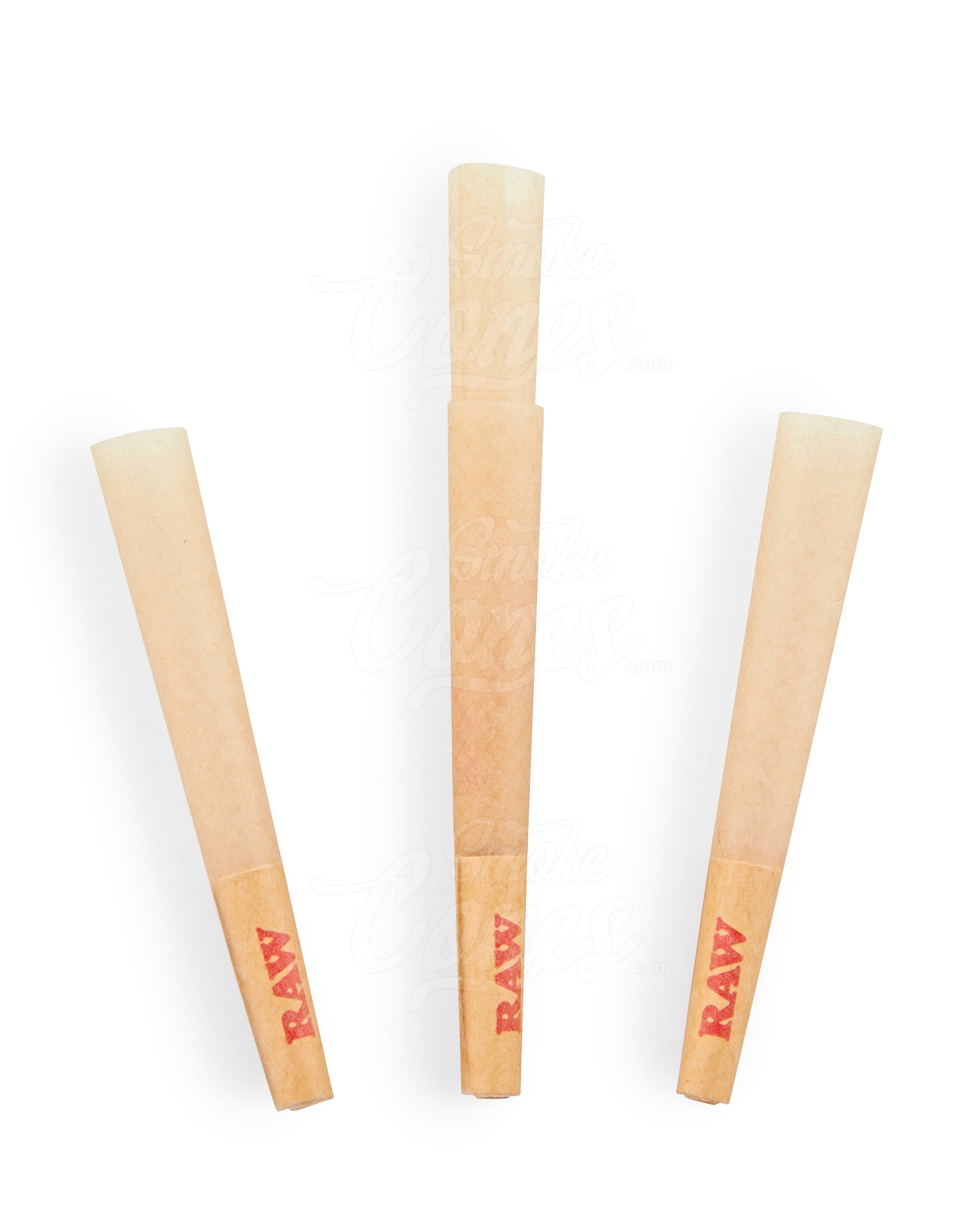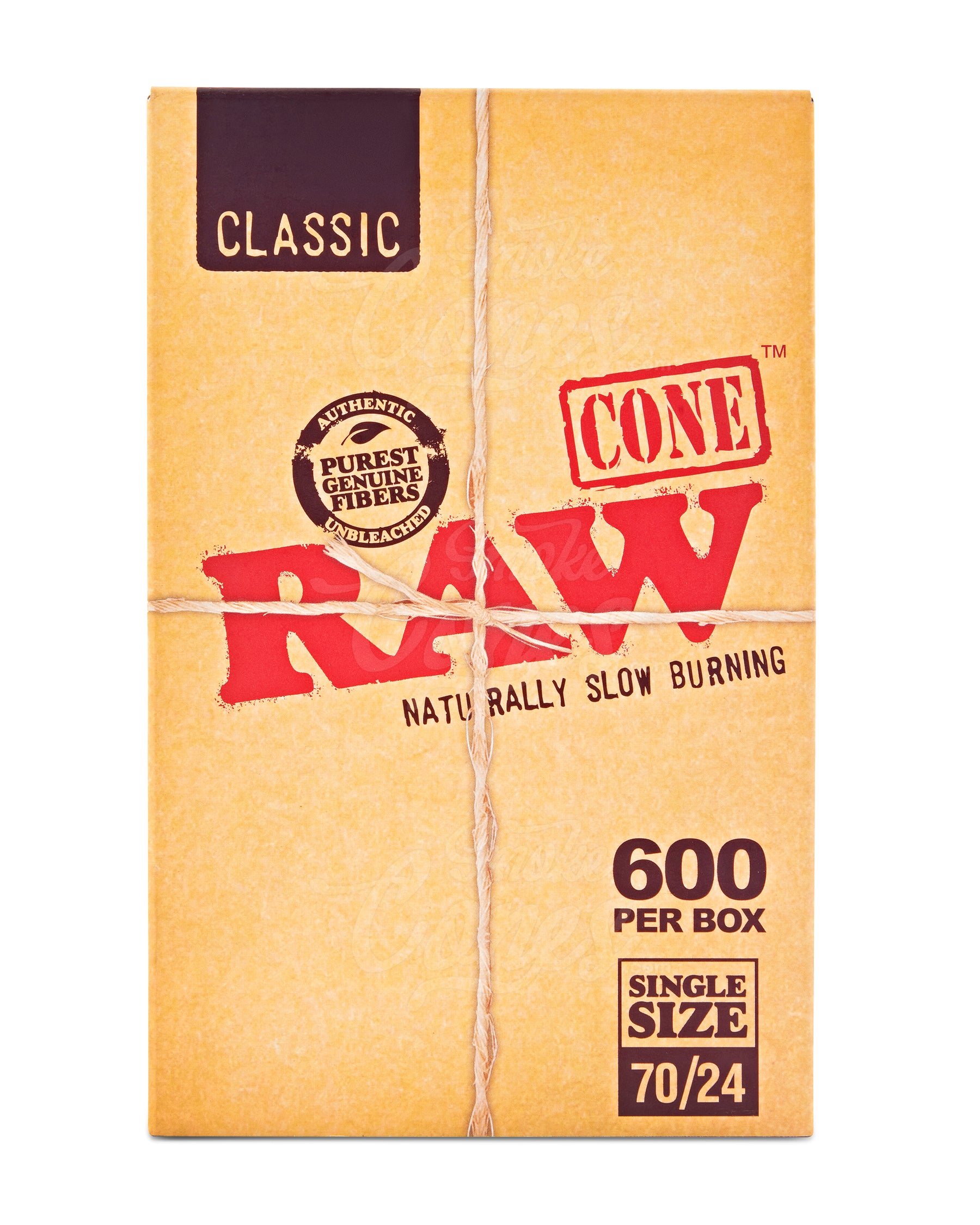 RAW 70mm Classic Single Sized Pre Rolled Unbleached Cones 600/Box
If you've been on the hunt for a product that enhances your cannabis experience, let's talk about Raw Pre-Rolled Cones. It's not just another item on the market. It's about redefining the cannabis experience while keeping everything purely natural.
Raw Pre-Rolled Cones are crafted from the finest natural fibers, untouched by any sort of chemical bleaching or refining process. What does this mean? It's simple. When you light up, it's just you and the unspoiled essence of your chosen strain.
No more struggling with rolling papers or poor quality pre-rolls. Raw Pre-Rolled Cones have got you covered. They've been designed to ensure that each and every joint you roll is simply perfect. The cones provide all the reinforcement your joints need, minus any harmful additives.
Imagine being able to roll perfect joints, every time, without fail. No hiccups, no issues. Sounds dreamy, doesn't it? That's the magic of Raw Pre-Rolled Cones.
So, why wait? Make the move to Raw Pre-Rolled Cones. Treat yourself to a cleaner, more refined marijuana experience. After all, isn't it time your cannabis hand pipe met its perfect match?
Size: 70mm
Tip Length: 24mm
600 Cones per box
Paper tip included
INTERNATIONAL: Due to the strict enforcement of shipping regulations, it is not currently permissible to ship this item to addresses outside of the United States.