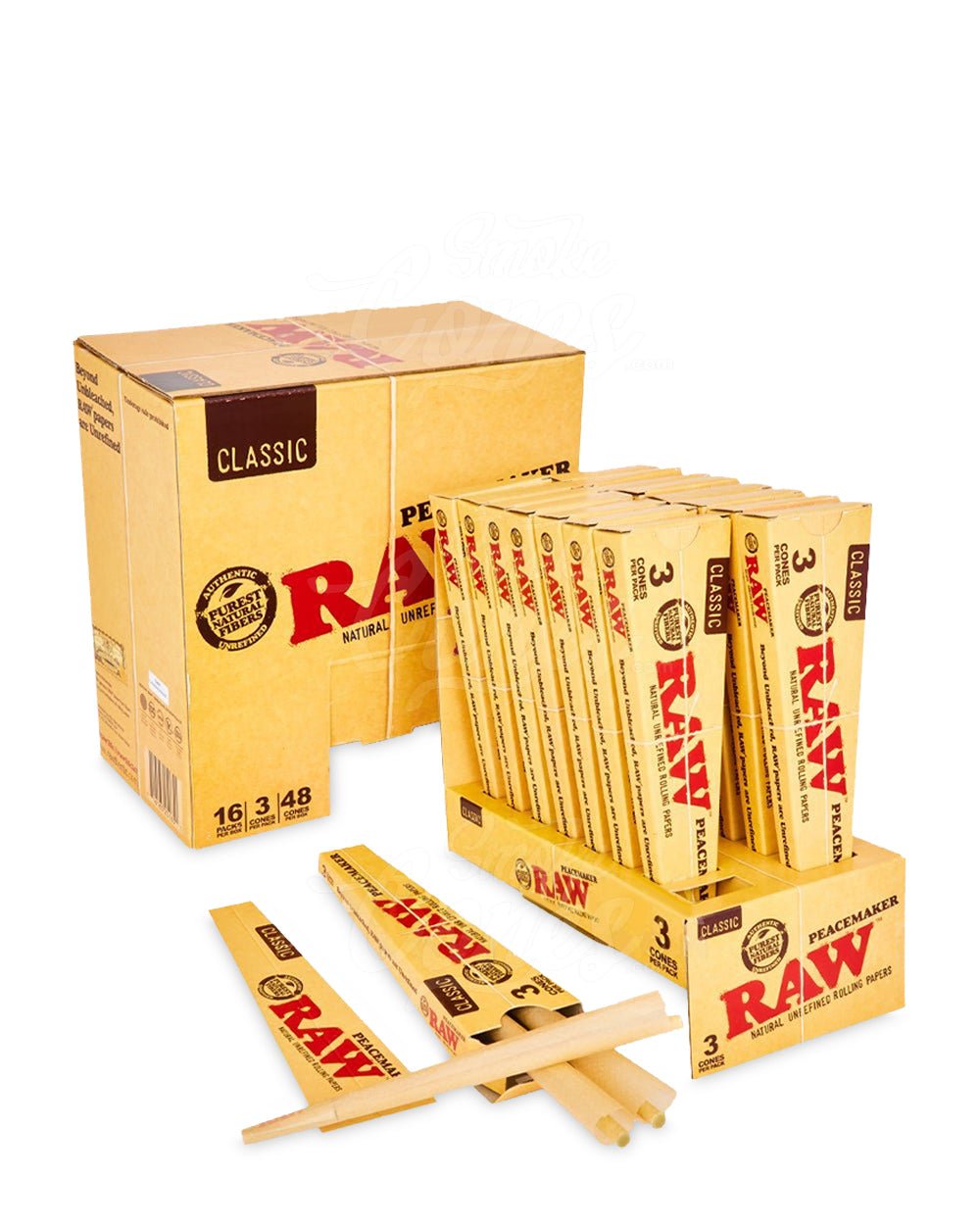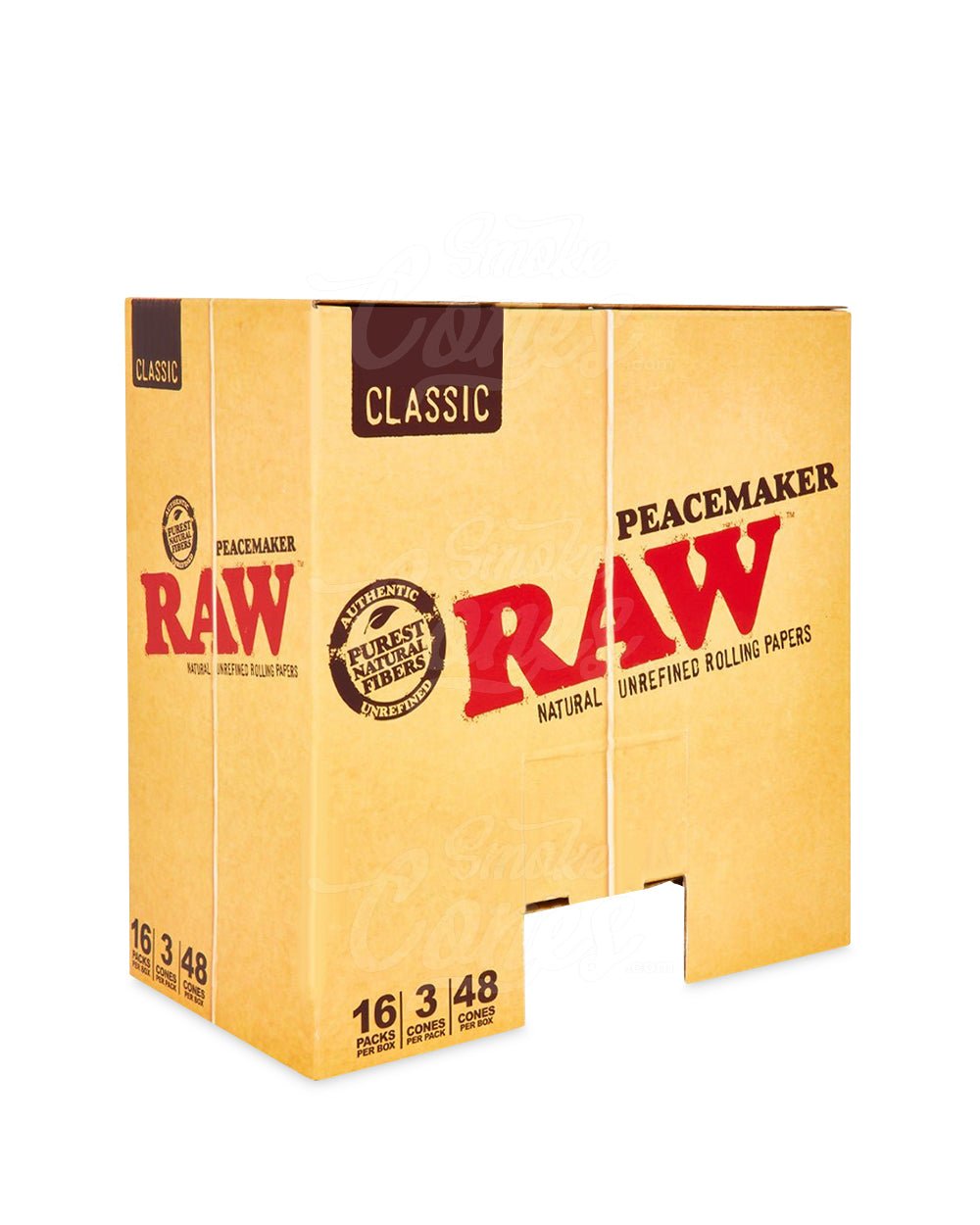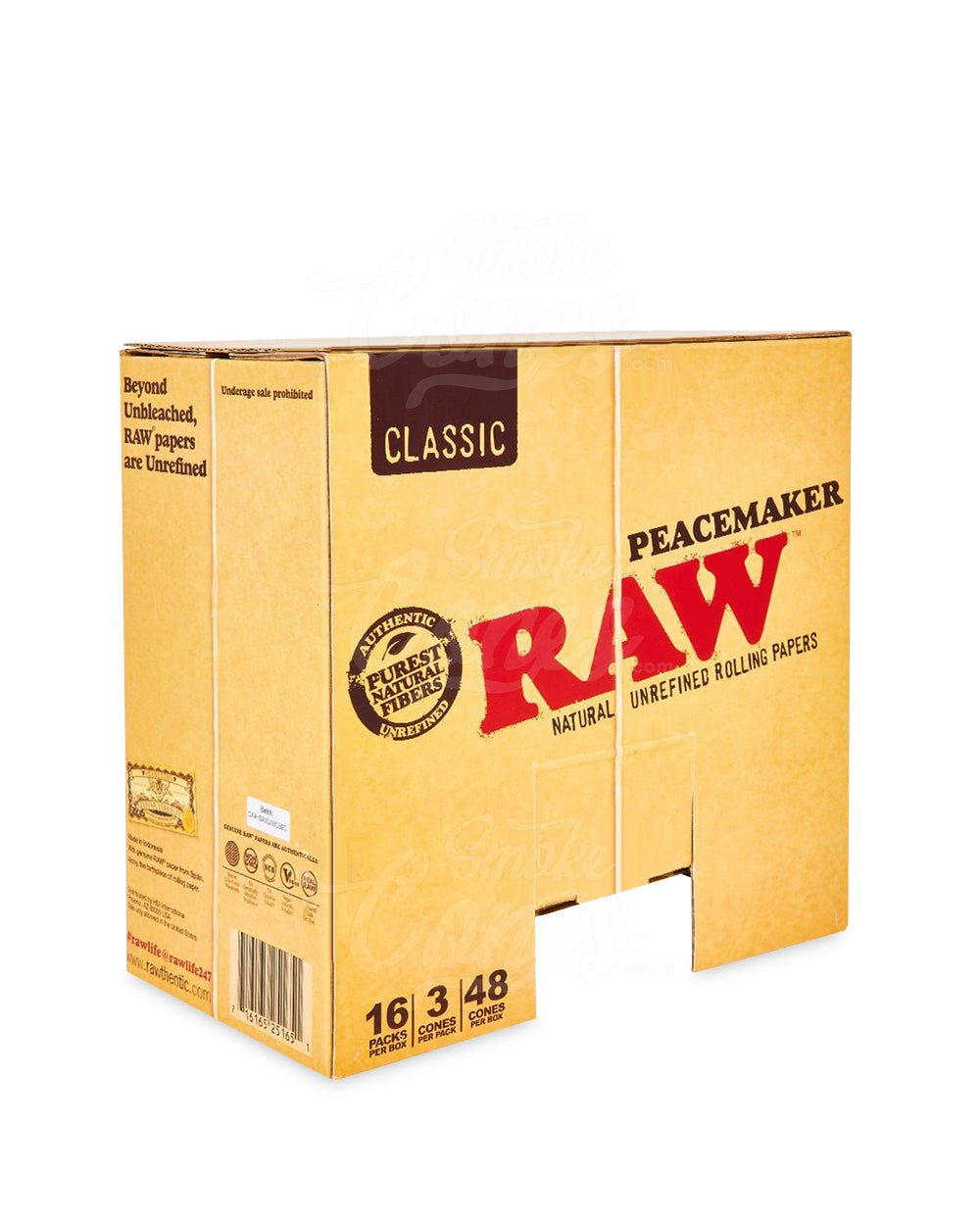 RAW 140mm Peacemaker Pre Rolled Unbleached Cones 16/Box
RAW brand rolling papers have been known in the smoke shop industry as a premier brand. Their Peacemaker organic pre-rolled cones are made with 100% natural unbleached paper and are the preferred rolling paper in the smoking world. These rolling papers measure 140mm and offer the user the luxury of being in cone form prior to use. This provides a better smoking experience as it allows for an even burn. Because they are made with natural materials, these papers are toxin-free and provide a purer flavor. RAW Rolling Papers have been making waves in the smoking community and are quickly becoming the go-to brand for smokers who want a premium experience.
Size: 140mm - Peacemaker
Tip Length: 30mm
3 Cones per pack/16 packs per box

Paper tip & paper loader included
Packaged for retail sale
INTERNATIONAL: Due to the strict enforcement of shipping regulations, it is not currently permissible to ship this item to addresses outside of the United States.
ALL SALES ON THIS ITEM ARE FINAL. NO RETURNS AVAILABLE ON THIS PRODUCT.