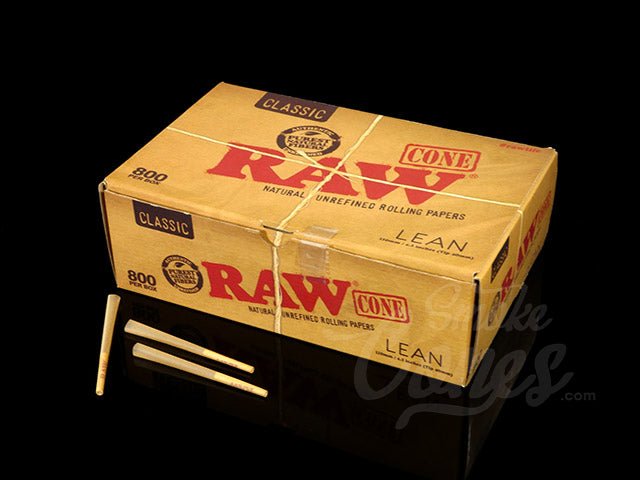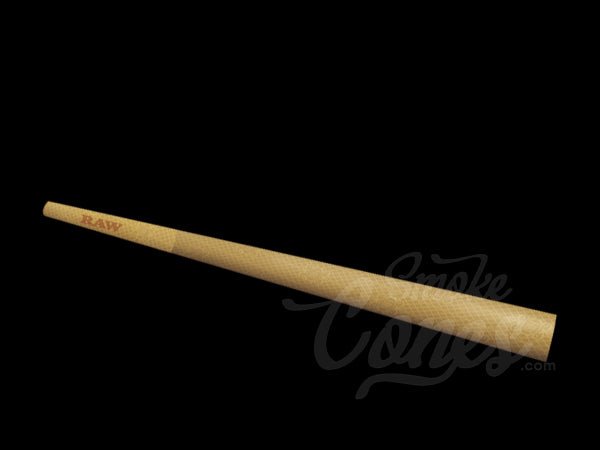 RAW 109mm Lean Unbleached Pre Rolled Cones 800/Box
800 pieces of RAW Papers, Pre Rolled LEAN Size Paper are packaged in bulk in 4.3-inch (109mm, 40mm crutch)-sized cartons.

RAW is printed in red at the tip (crutch).
The electric filling equipment of the Cones brand is not compatible with this item.
Rolling Papers - RAW Natural -
It is unlike anything you have ever seen—pure and less processed than other rolling papers. The paper is a translucent natural light brow because it has a hybrid combination of unbleached (not chlorine whitened) fibers.
Size: King Size
Type: Lean Unbleached
Total Length w/ Filter: 109mm
Box Count: 800 Cones/Box
INTERNATIONAL: Due to the strict enforcement of shipping regulations, it is not currently permissible to ship this item to addresses outside of the United States.