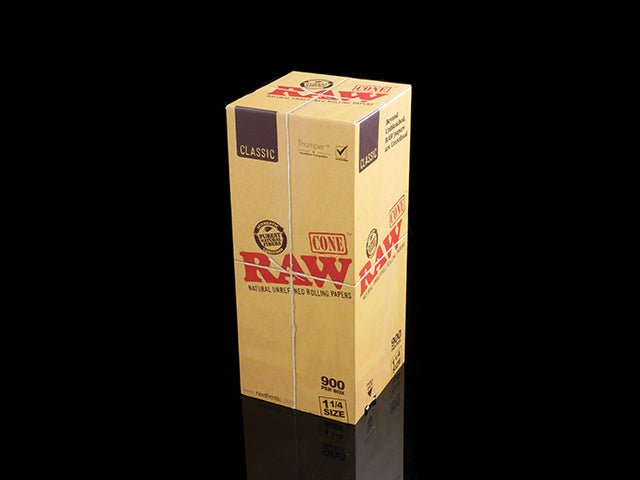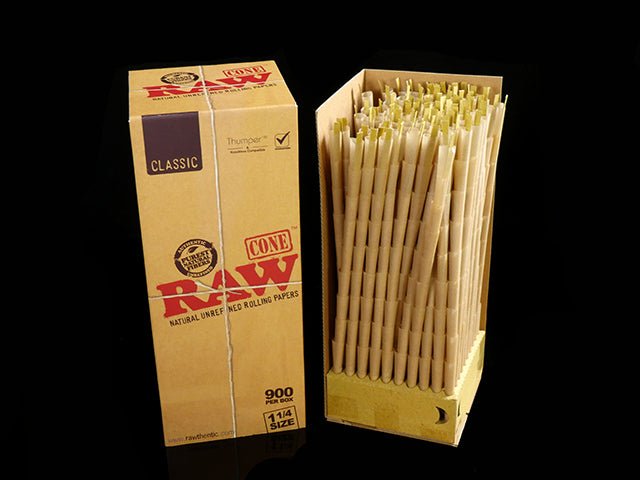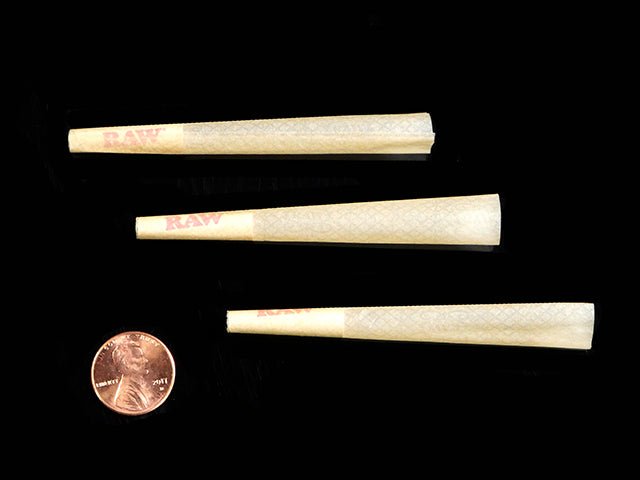 RAW 1 1-4 Size Pre Rolled Paper Cones 900/Box
Raw Cone Paper 1 1/4 Size Cones in 900 Piece Box

Raw Rolling Papers are an all natural,.
Raw rolling papers are pure and less processed, unlike anything that you have ever smoked. The papers are a natural light brown color because they contain a hybrid blend of unbleached fibers. These chlorine-free papers are semi-translucent; they are so thin you can see through it. Each paper has a watermark with Raw's patented Criss Cross watermark that helps to prevent runs and maintains an even-burning cigarette.

This item is not available to be shipped to Canada. We apologize for the inconvenience.