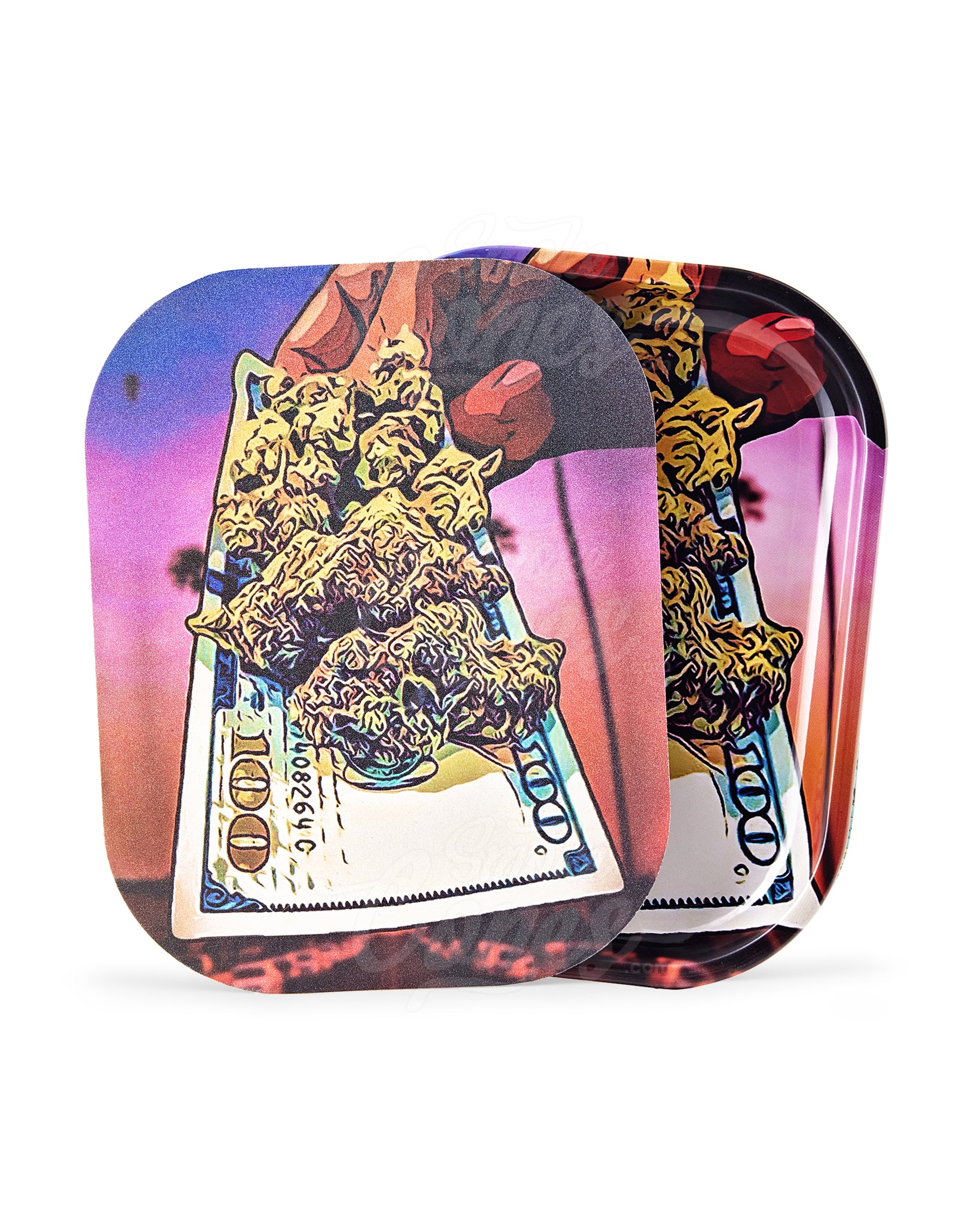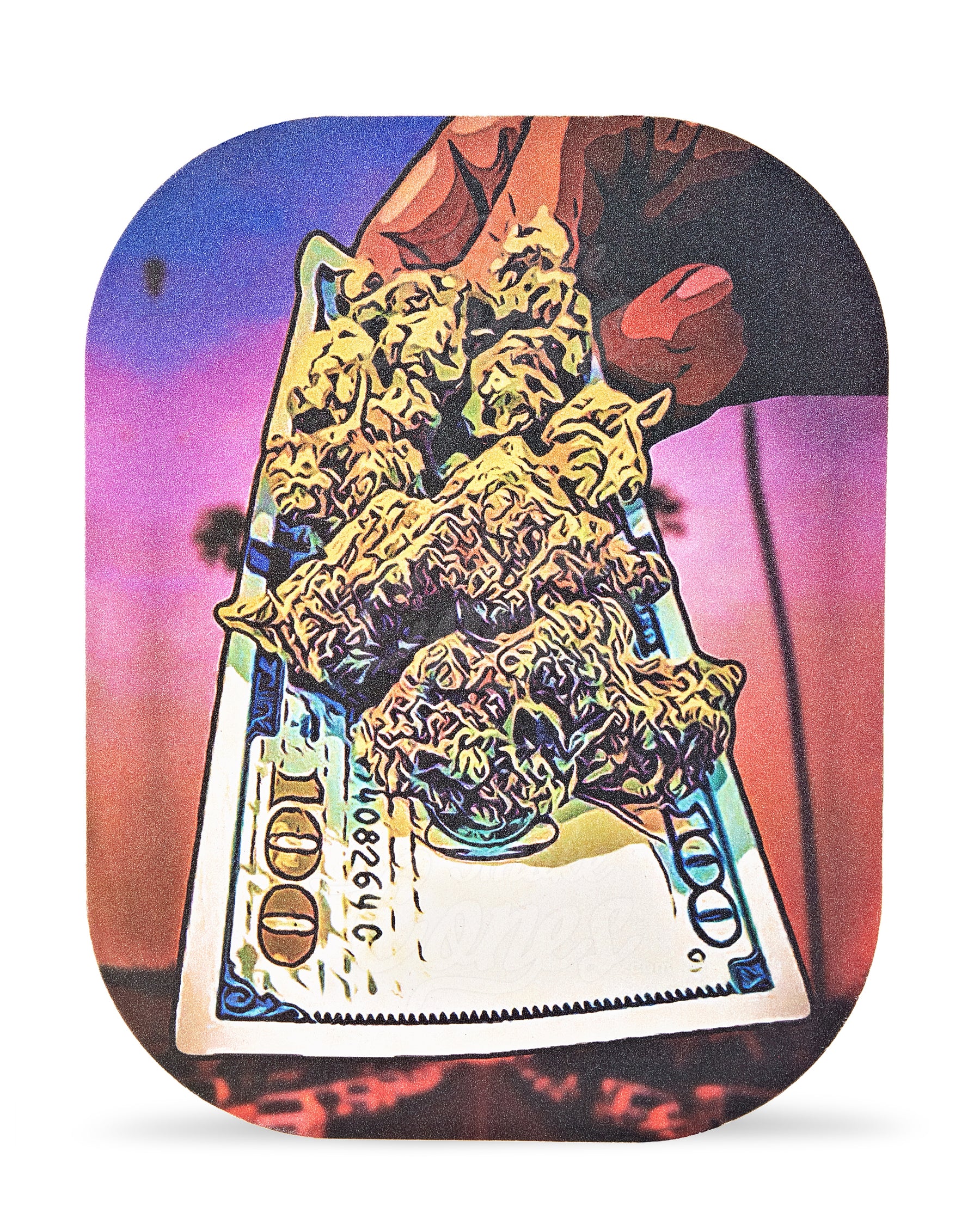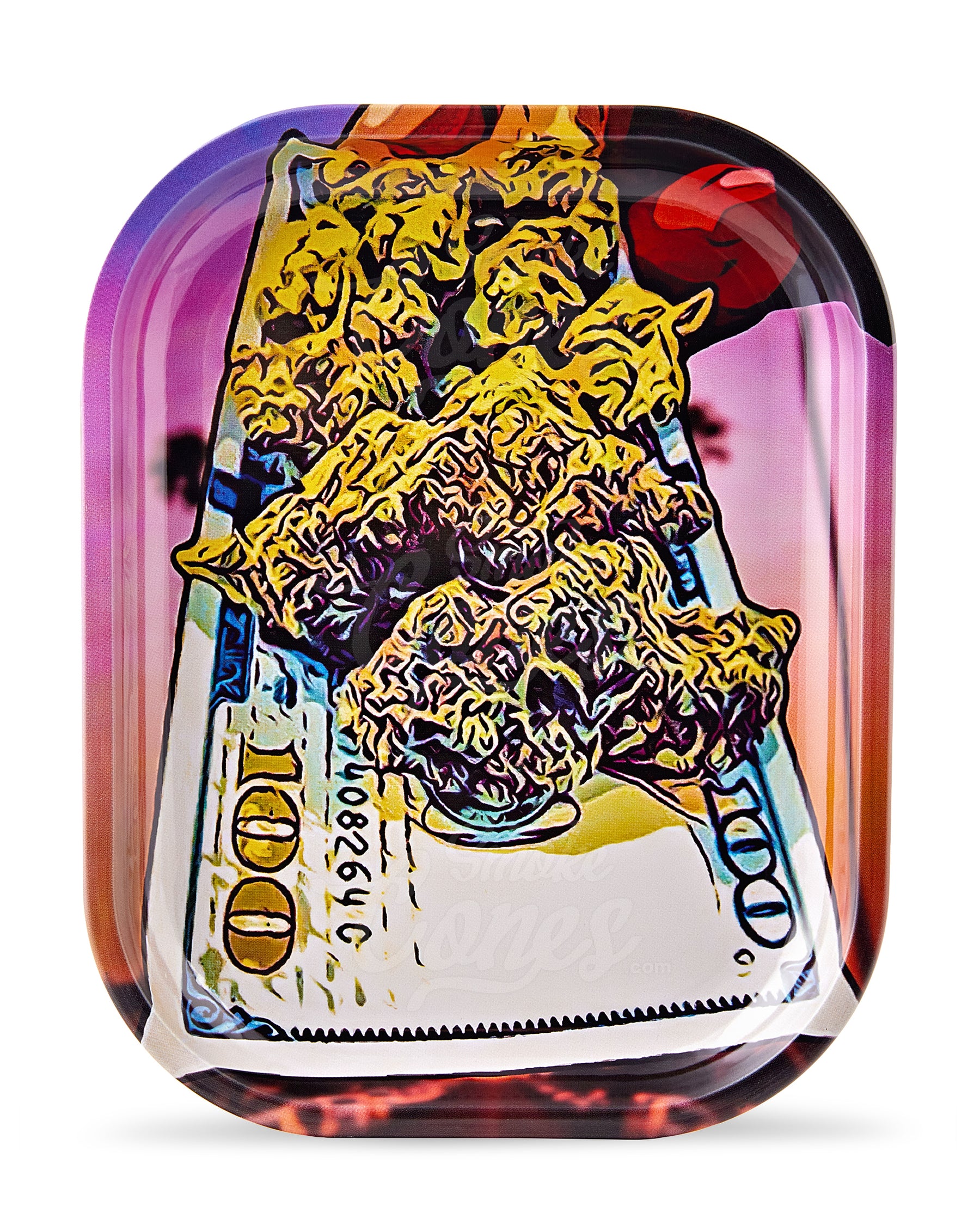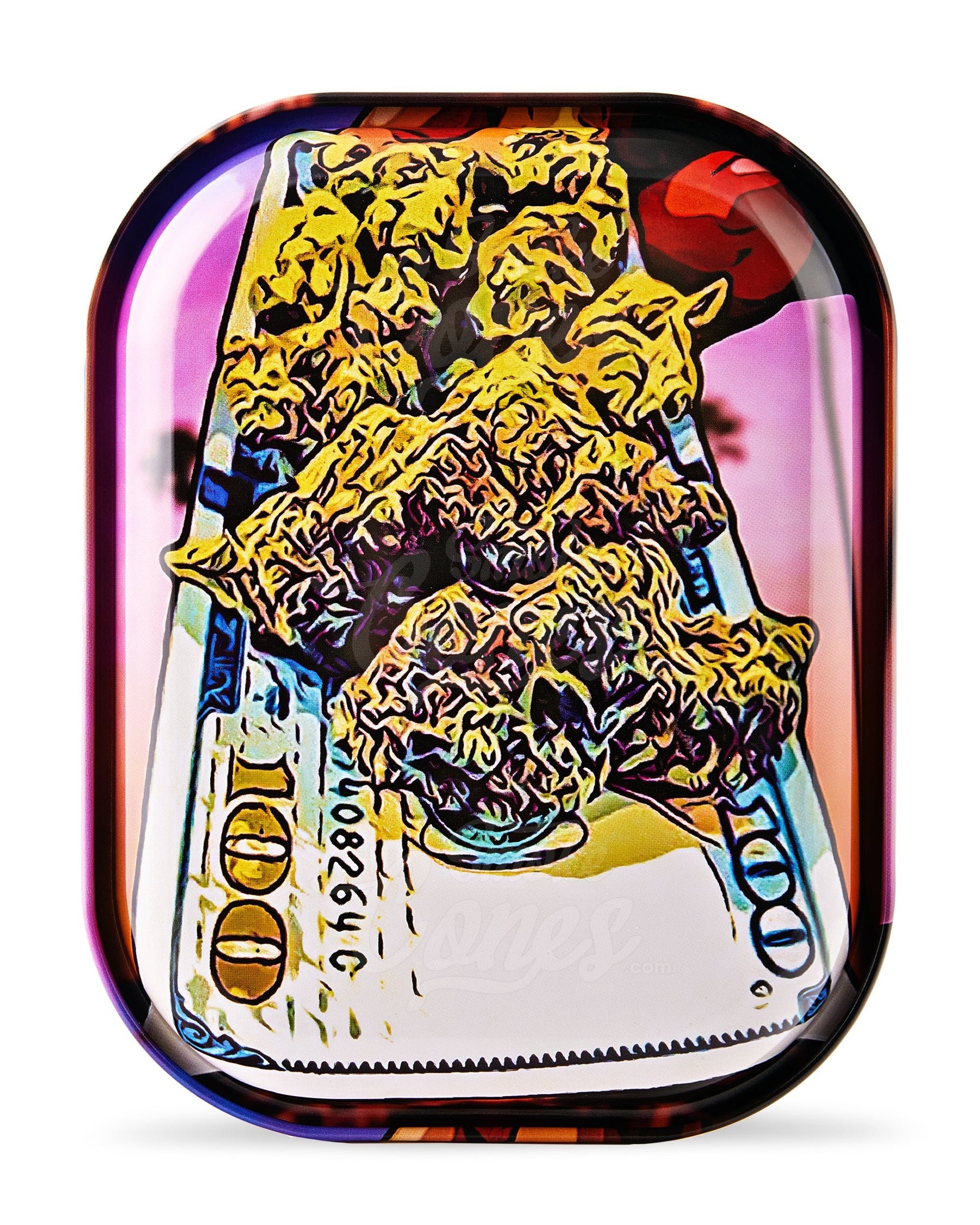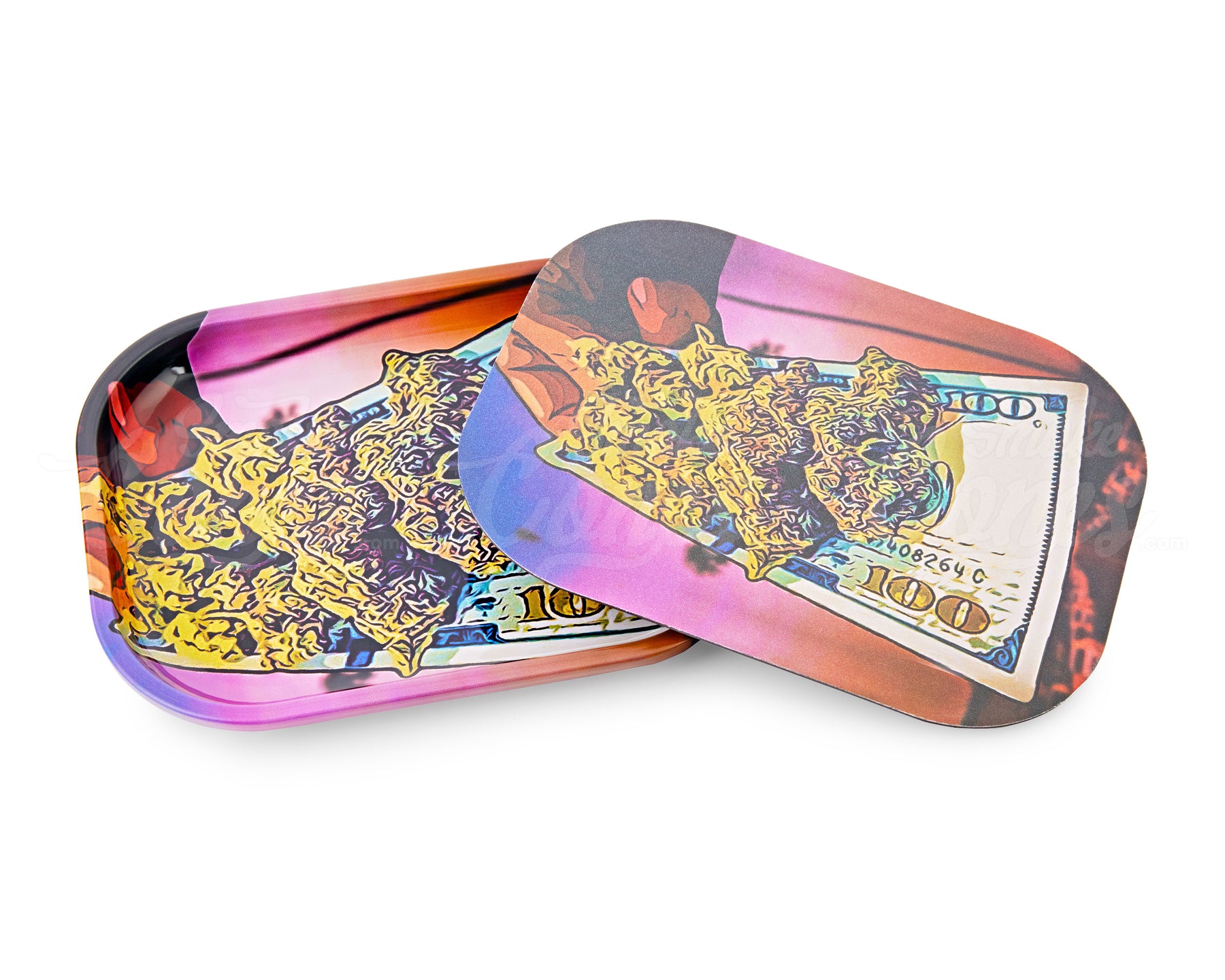 Nug Money Mini Rolling Tray w/ Magnetic Cover
Space and fashion collide. When the out-of-this-world design of green aliens chilling near a massive red mushroom combines with top-notch functionality, the result is a rolling tray that is guaranteed to attract your clients' attention. This Alien Mushroom Rolling Tray is the epitome of cosmic cool, created particularly for those who value both art and function.

But it's not just about looks. This tray's quality metal surface provides durability and usability. When are you going to finish? Simply cover it with the provided magnetic lid, which has the same enticing appearance. It's a show stopper whether it's on display or carefully packed away.
Size: 7" x 5.5" inches
Material: Metal
High edges
Rounded corners
Give your consumers more than a tool. Give them a work of art that combines usefulness with cosmic vibes. This Alien Mushroom Rolling Tray is here to create new cannabis wrap standards. Don't pass up the opportunity to add this small piece of the universe to your collection!
INTERNATIONAL: Due to the strict enforcement of shipping regulations, it is not currently permissible to ship this item to addresses outside of the United States.