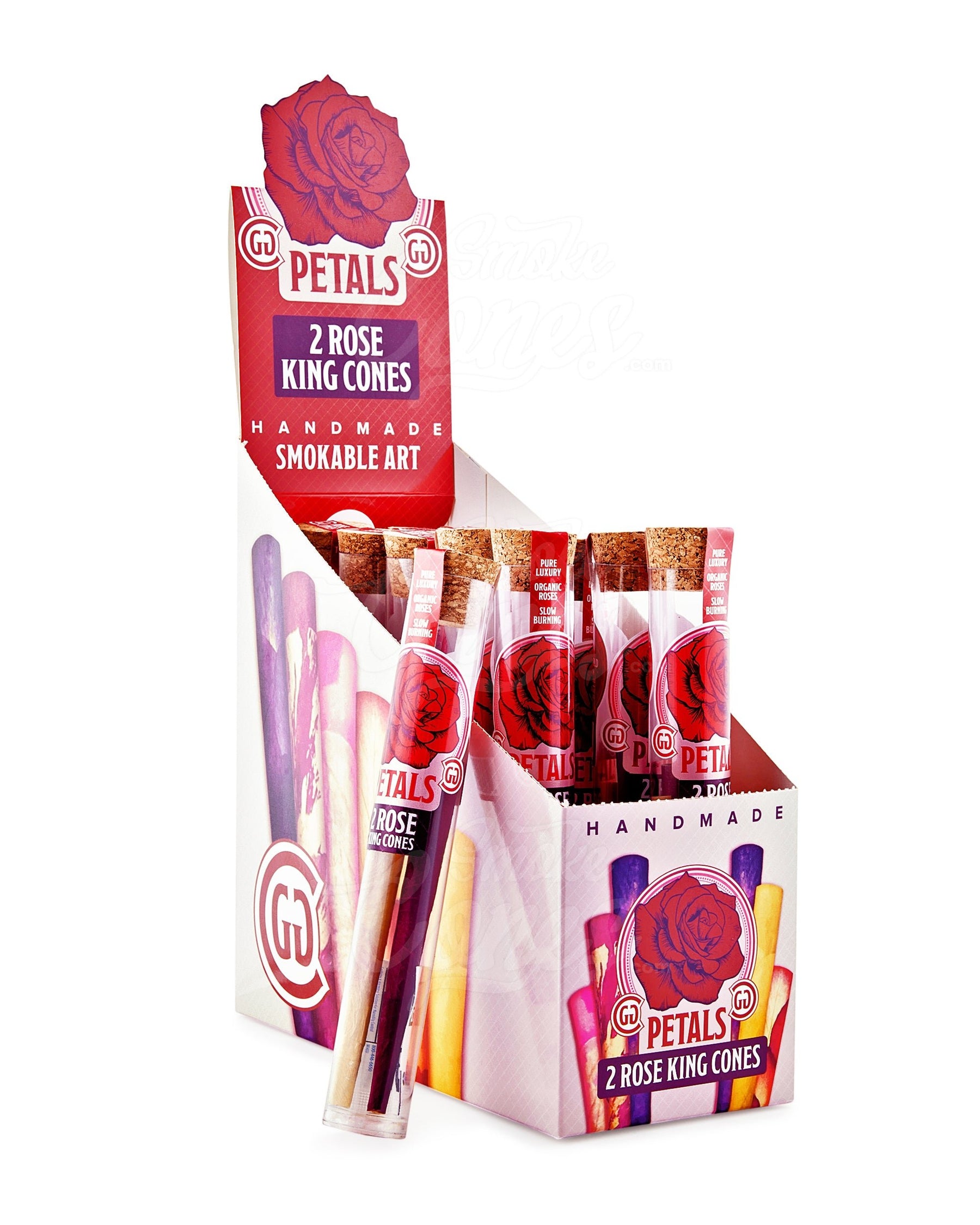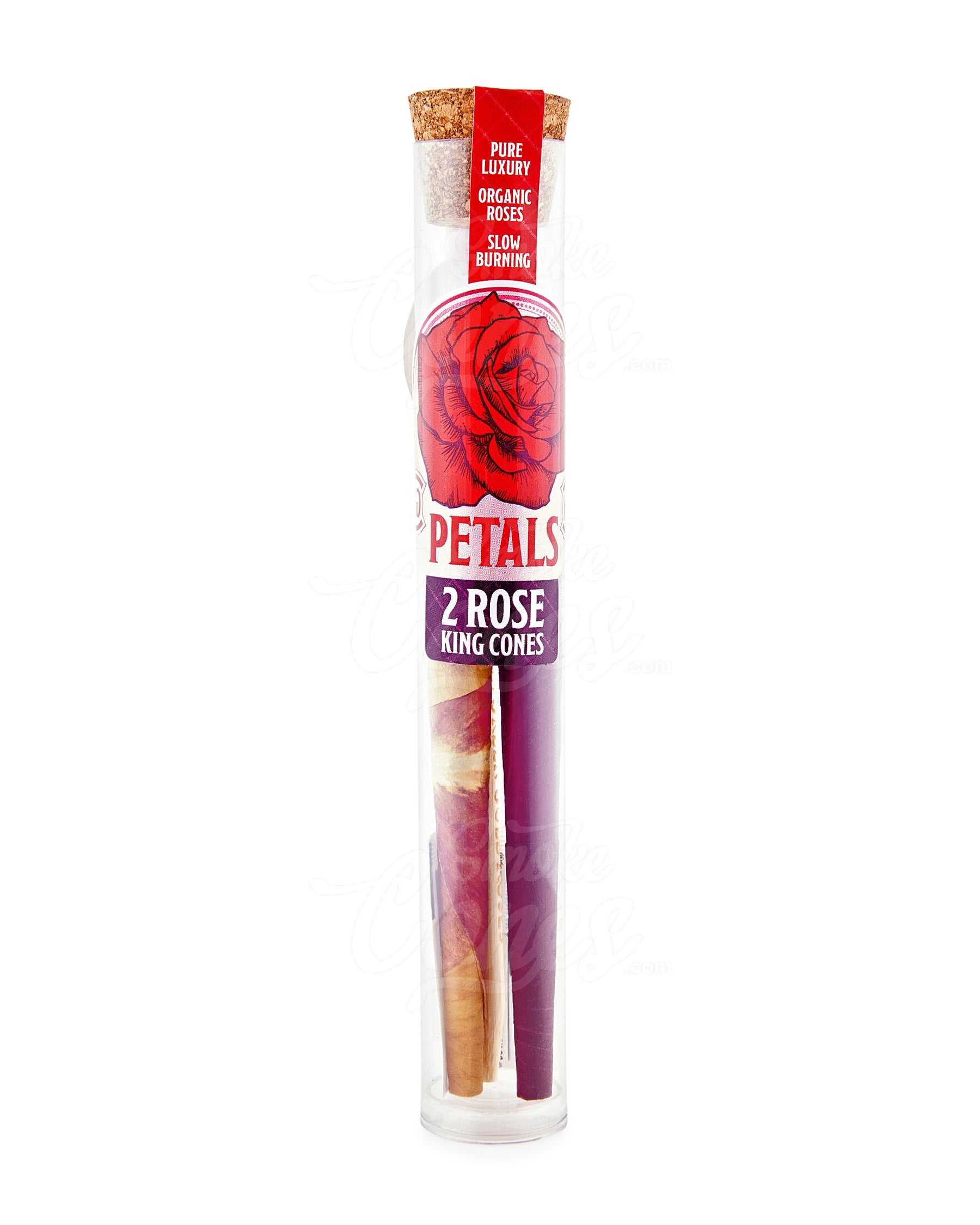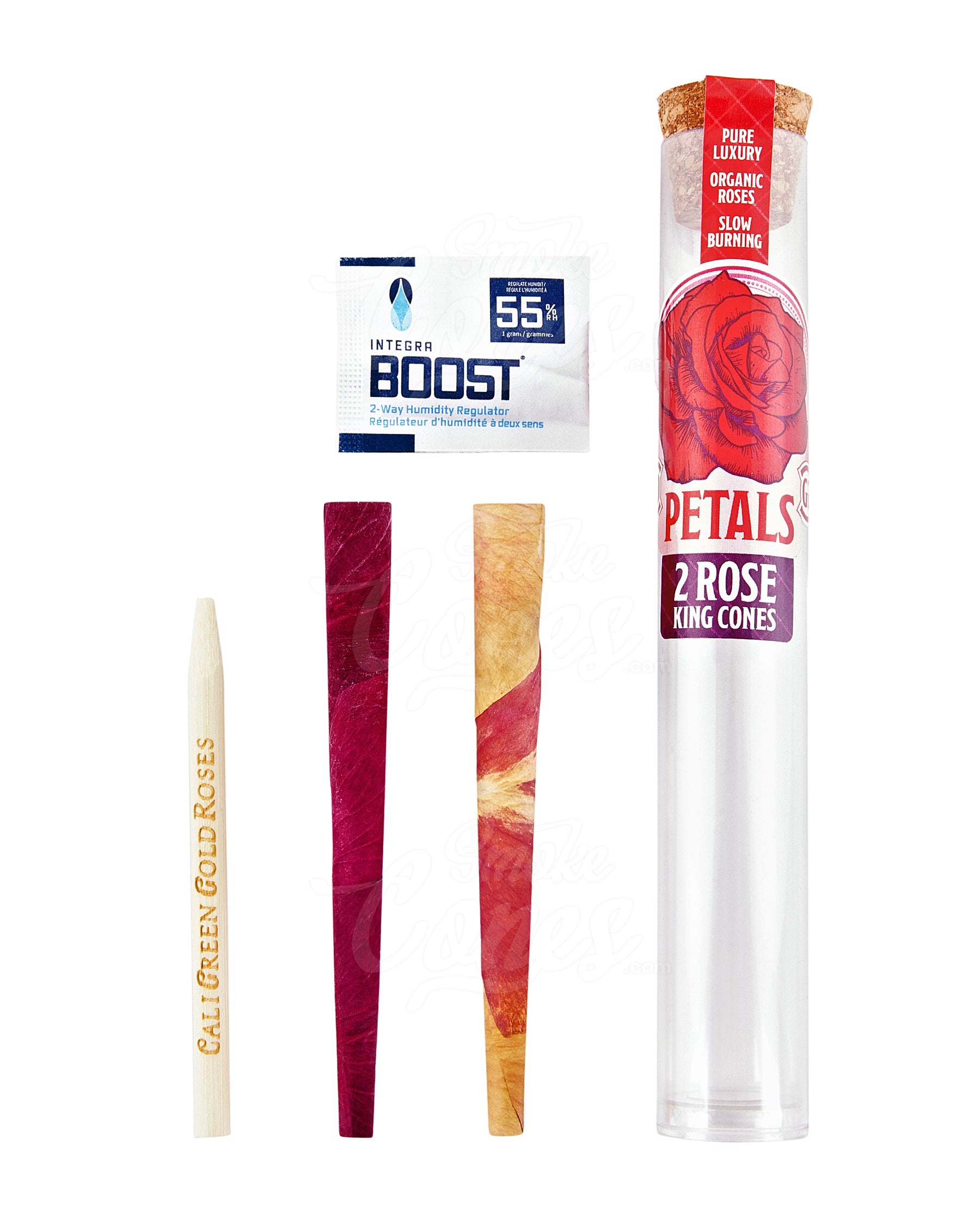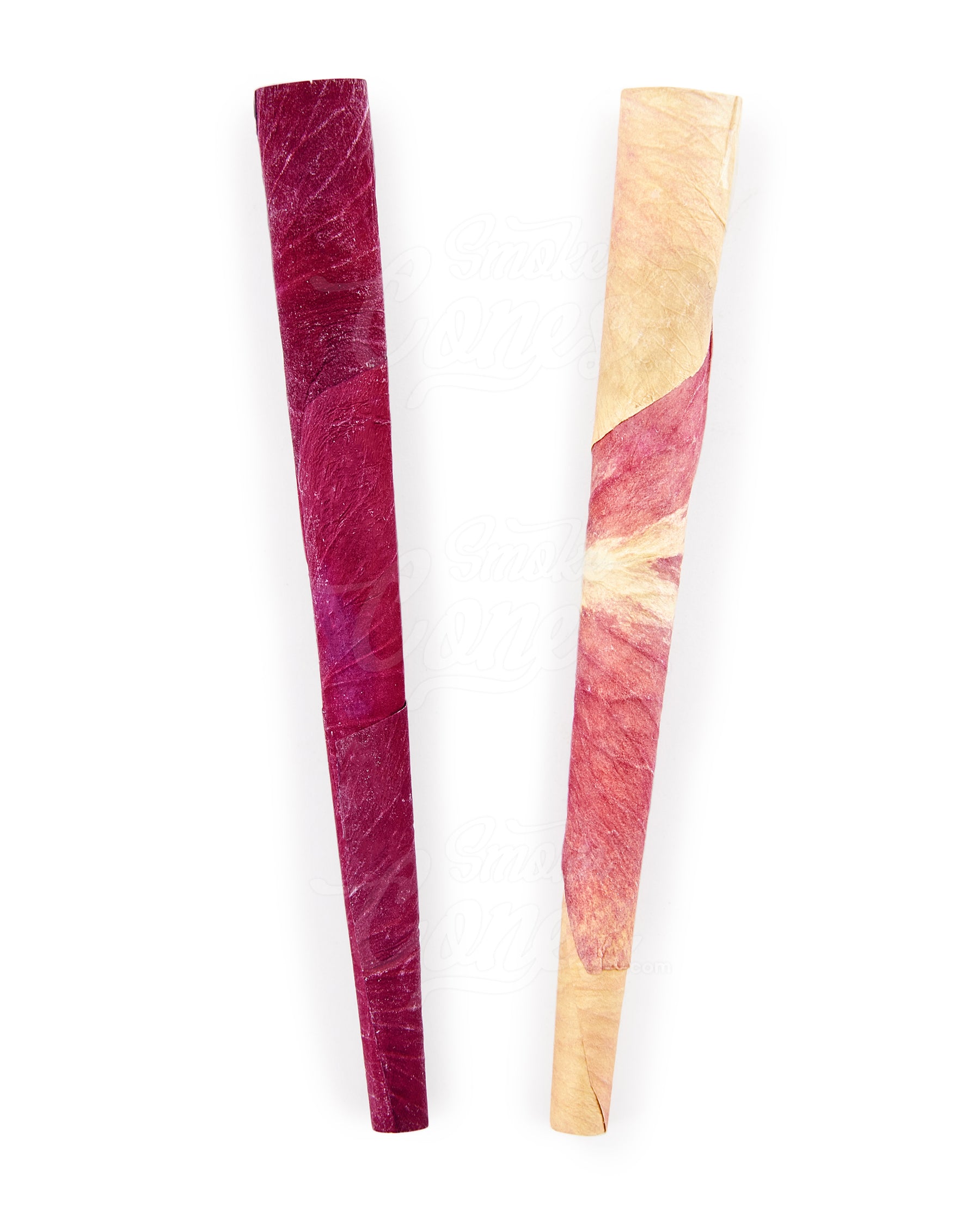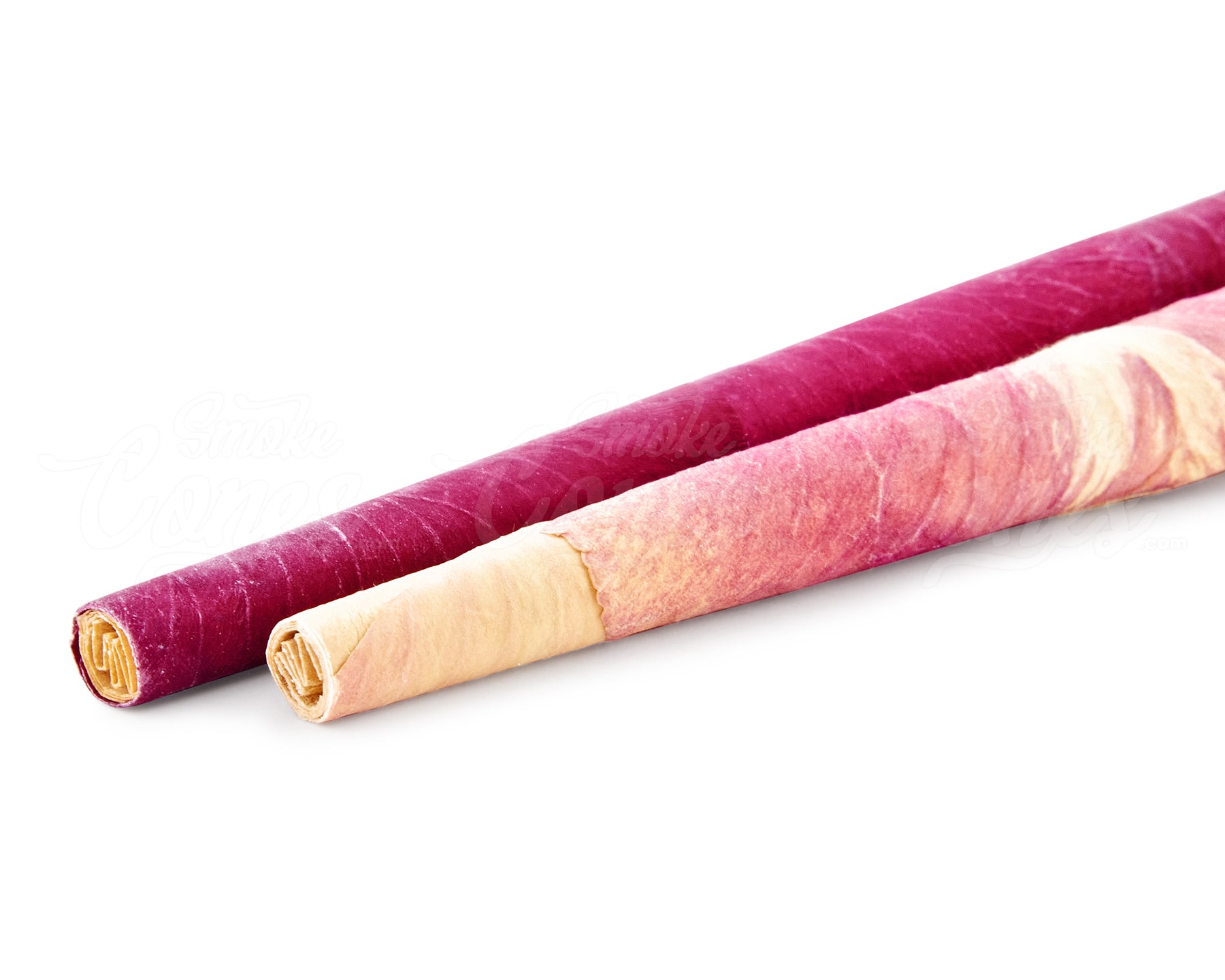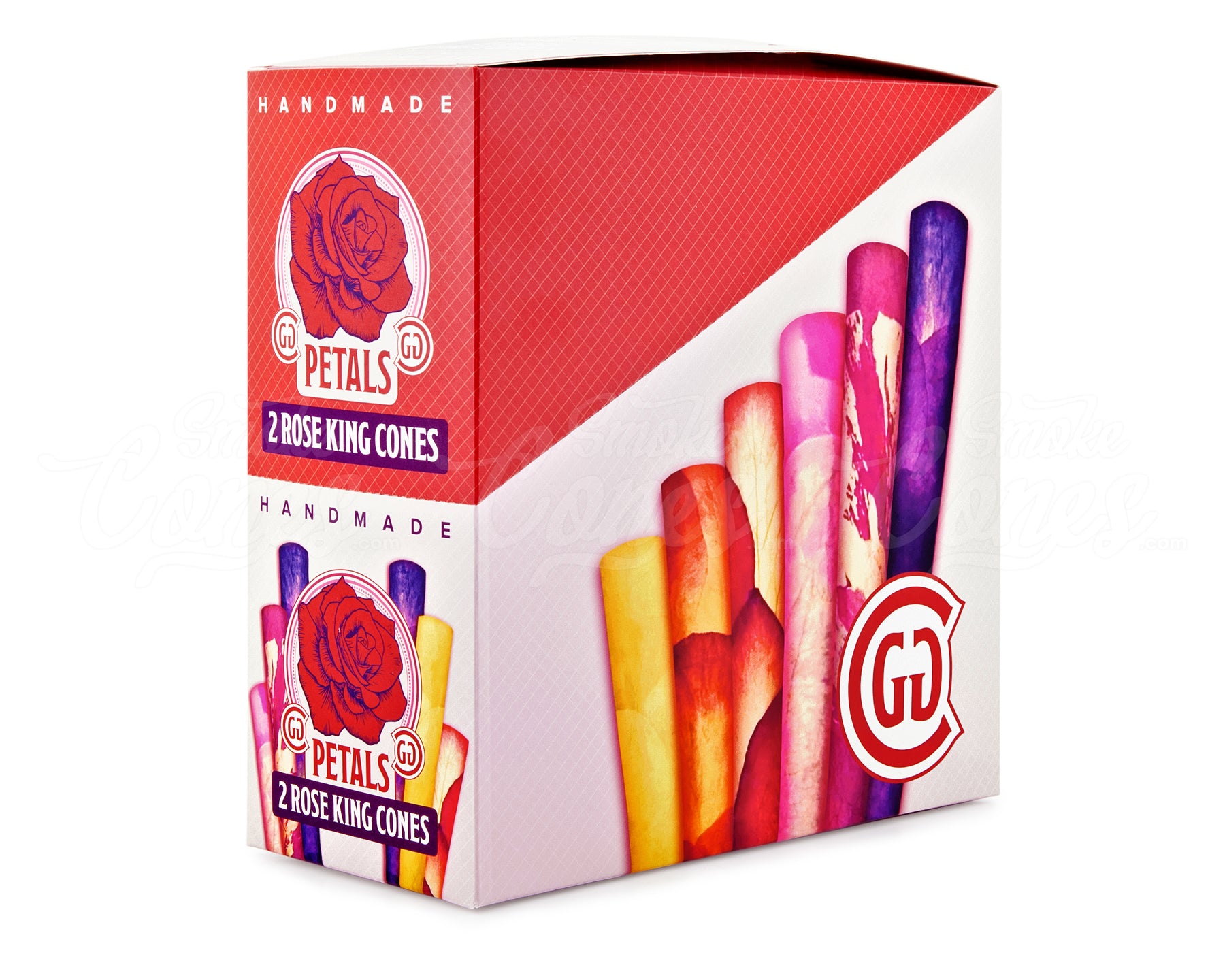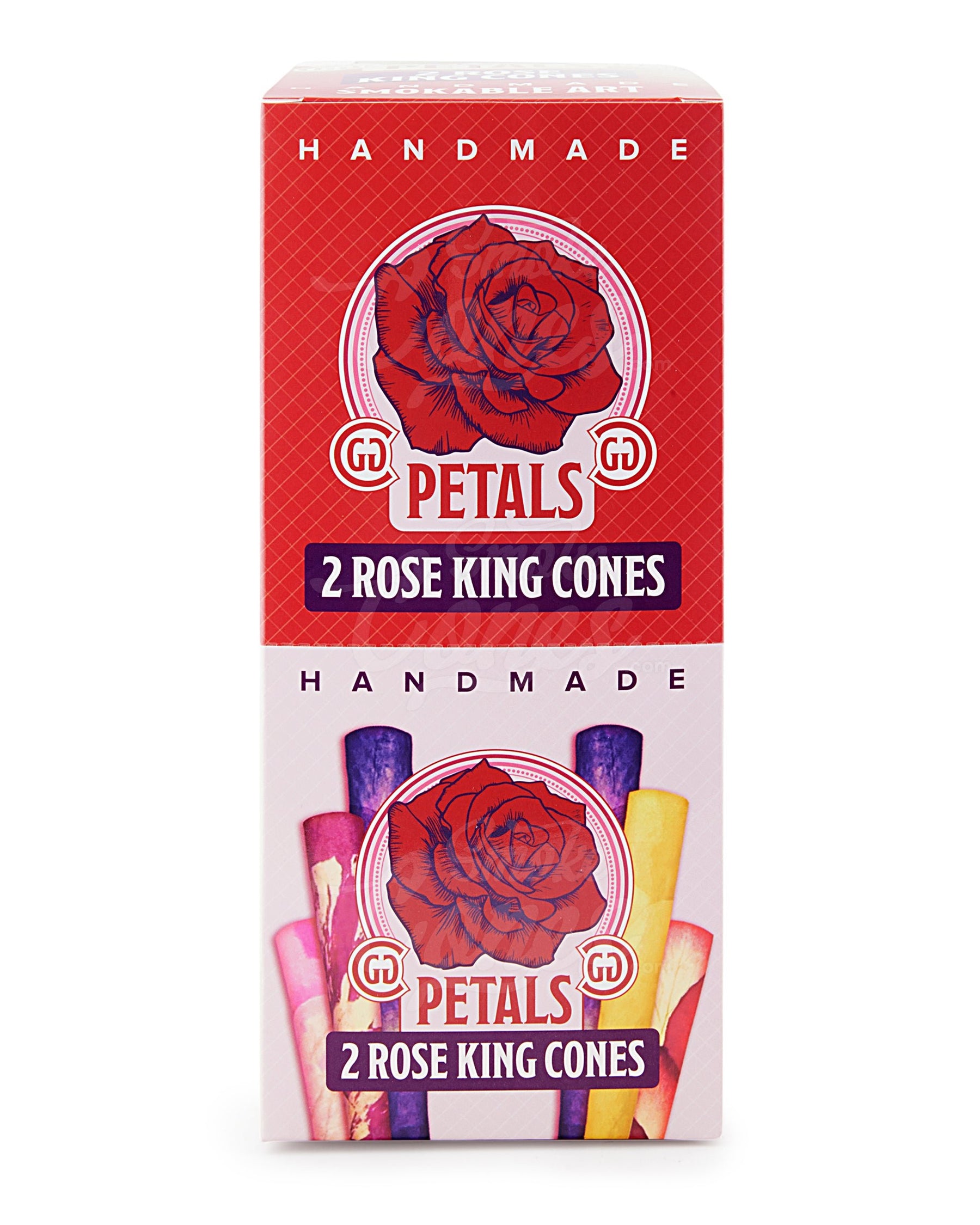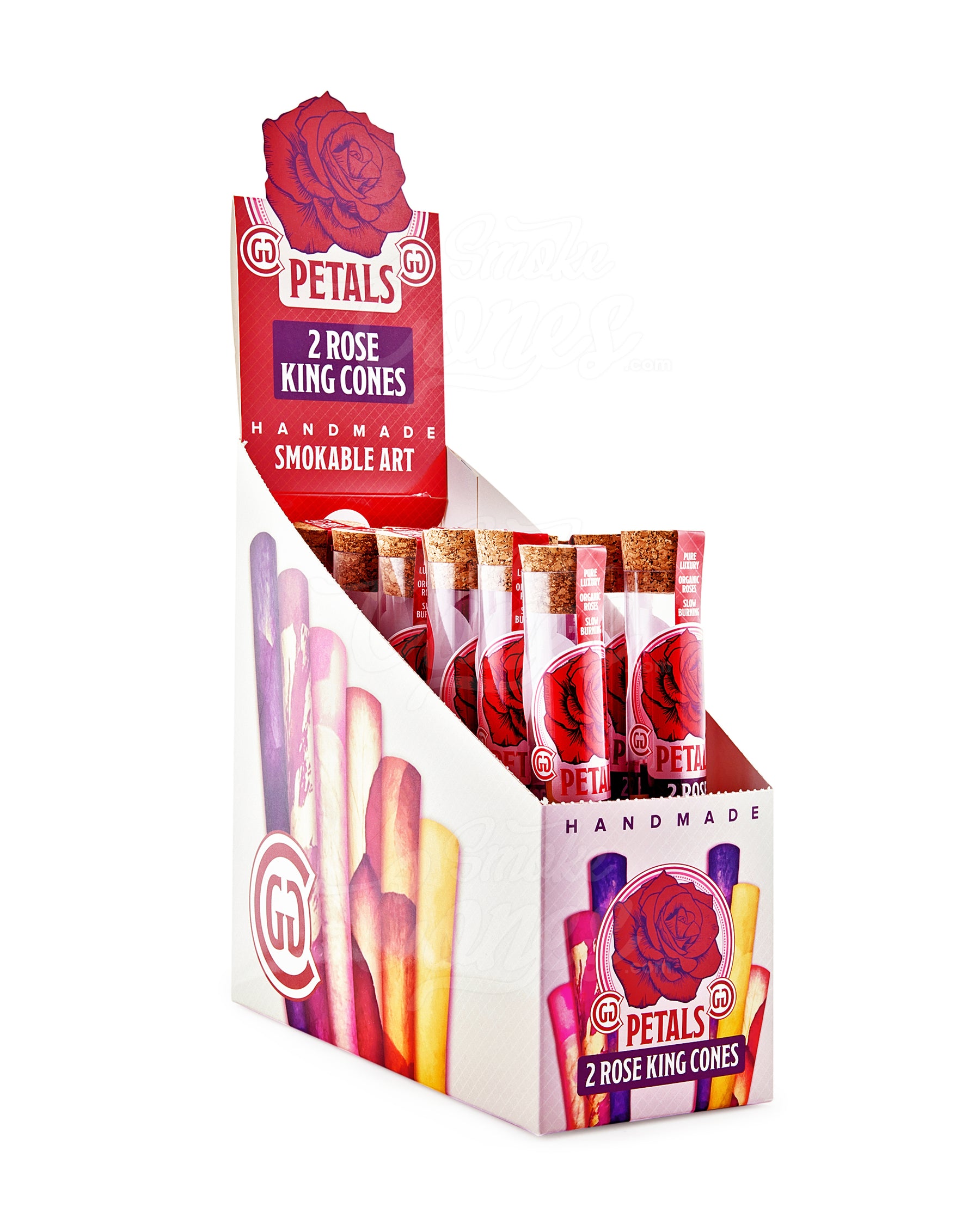 Handmade 109mm King Size Organic Paper Rose Petal Pre Rolled Cones 12/Box
These Handmade Rose Petal King Size Pre-Rolled Cones are sure to be noticed when given as a gift to a special someone. Because these rose cones were manufactured with the finest attention to quality and detail, you can rest easy knowing that they were neatly rolled and secured with a filter. The bright pink hues and delicate aroma will pique every sense in your body as soon as you light it!

Additionally, because these cones are organic and have no traces of chemicals, colors, or additives, you experience the purest smoking experience imaginable. Each rose petal joint is preserved using a 2-way humidity pack, which keeps them all in good condition. With the right storage, these items can impress even more! These goods will continue to impress with appropriate storage! Order these rose petal cones for your loved one right away while they're still available!
2 Cones Per Tube, 12 Tubes Per Box

1 Humidity Pack Per Tube

1 Bamboo Packing Tool Per Tube

Size: 109mm

Material: Organic

Capacity: 1.15 Gram