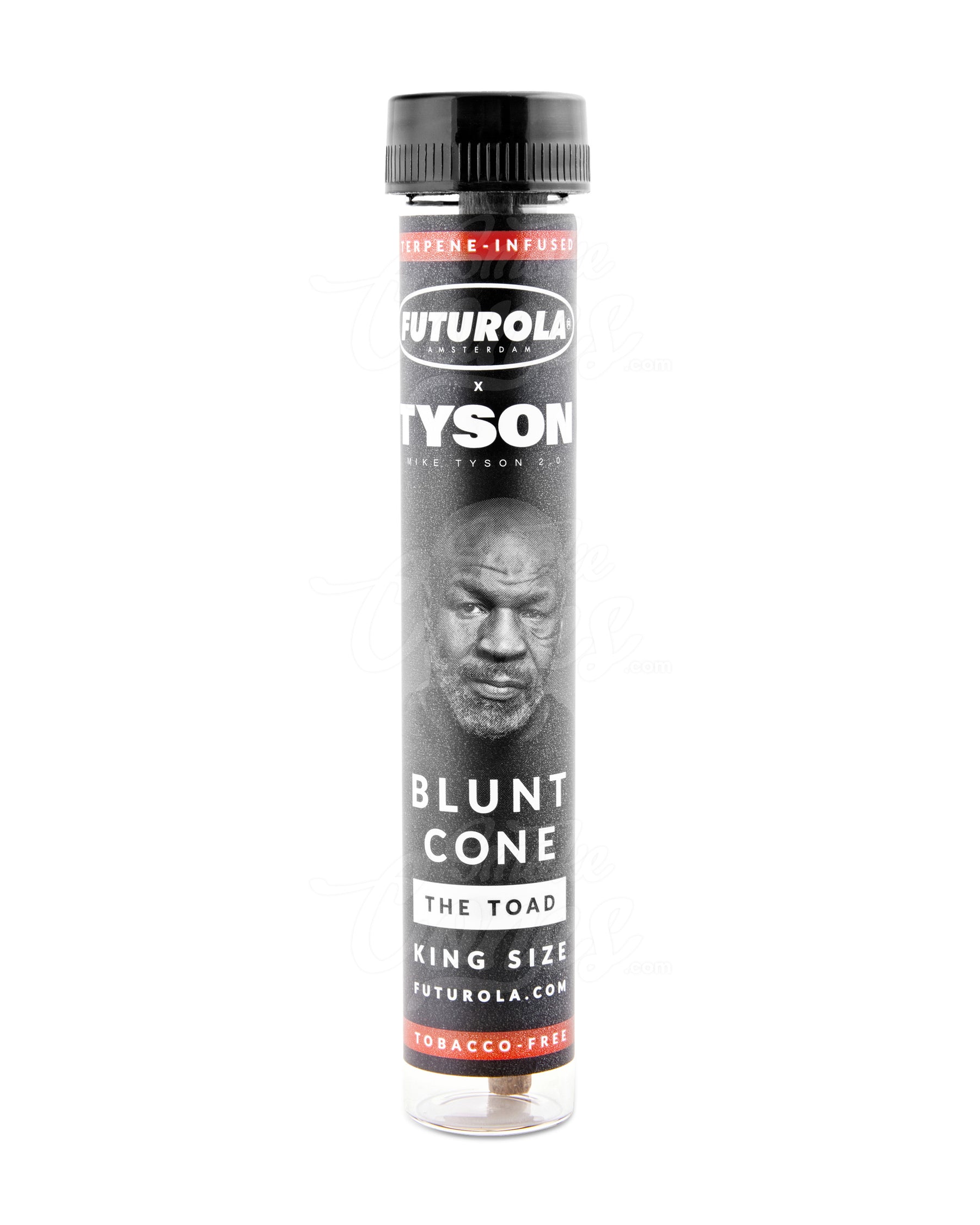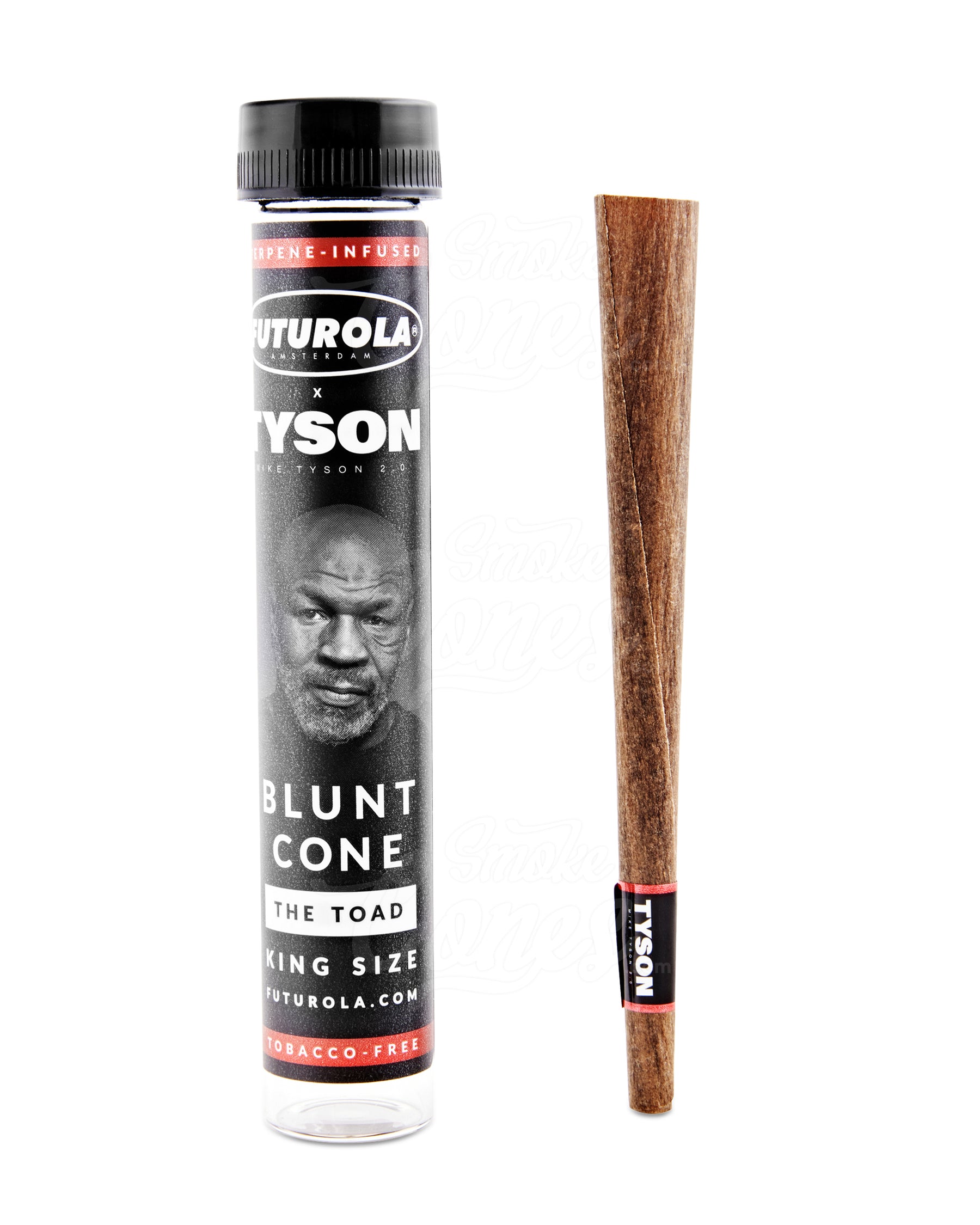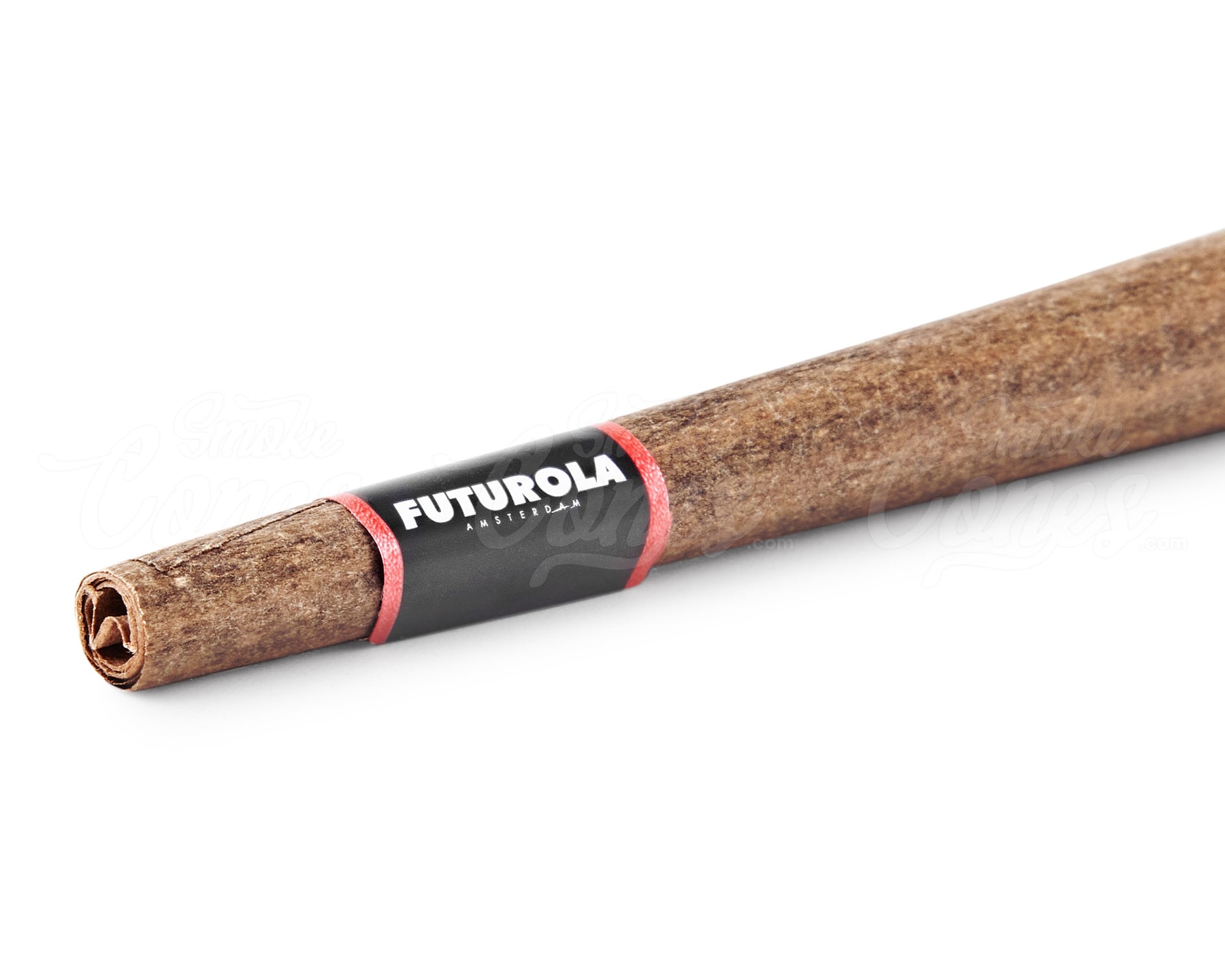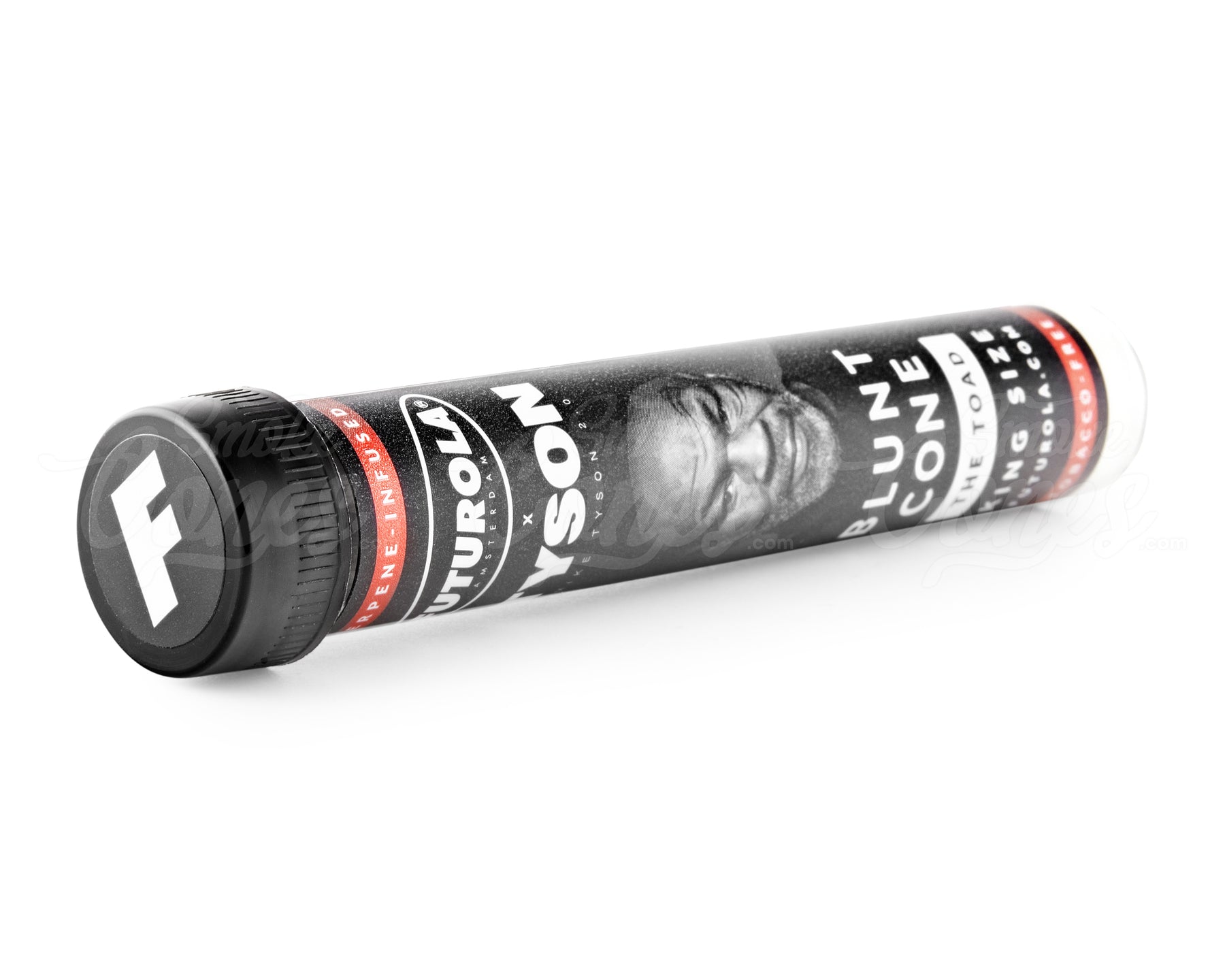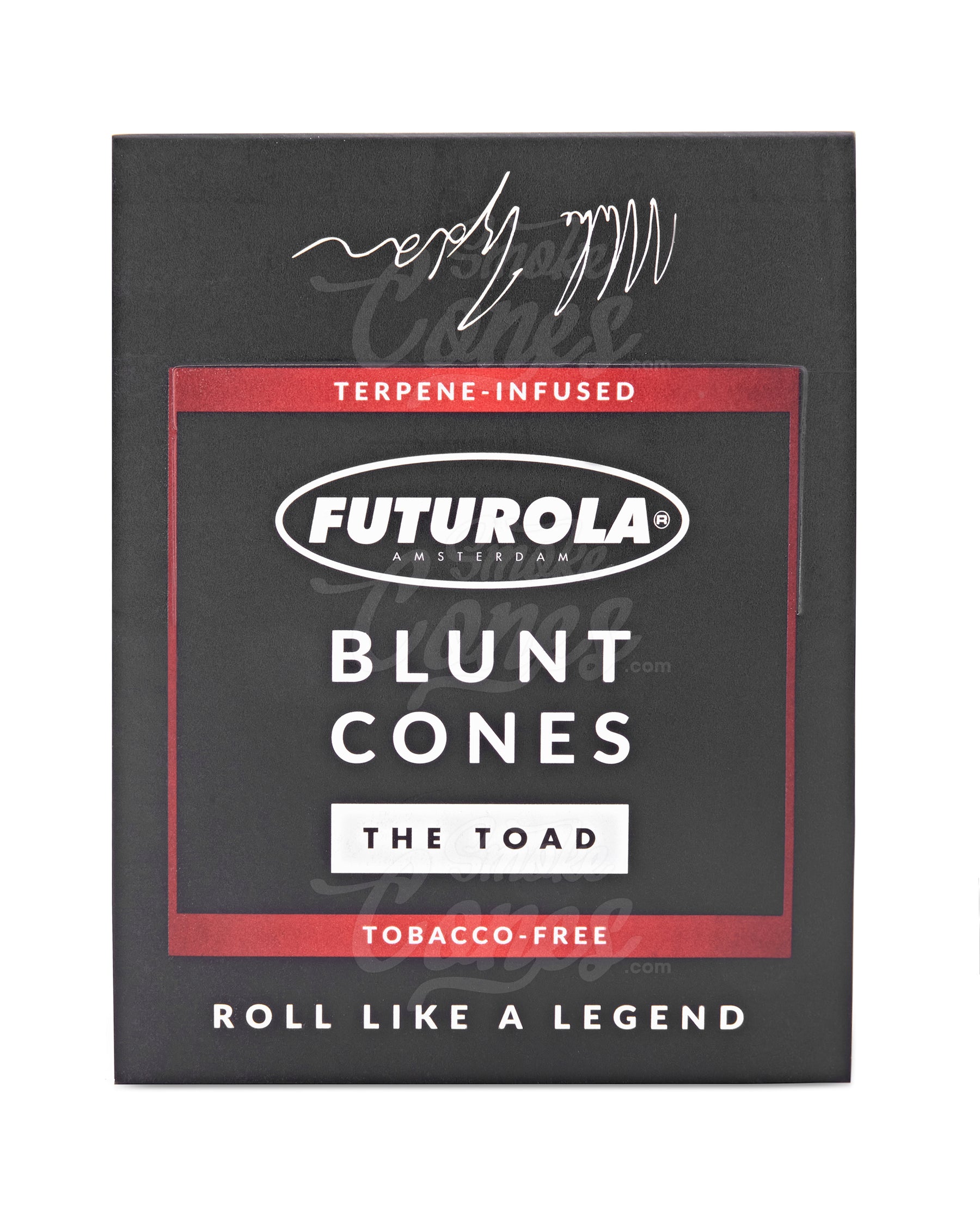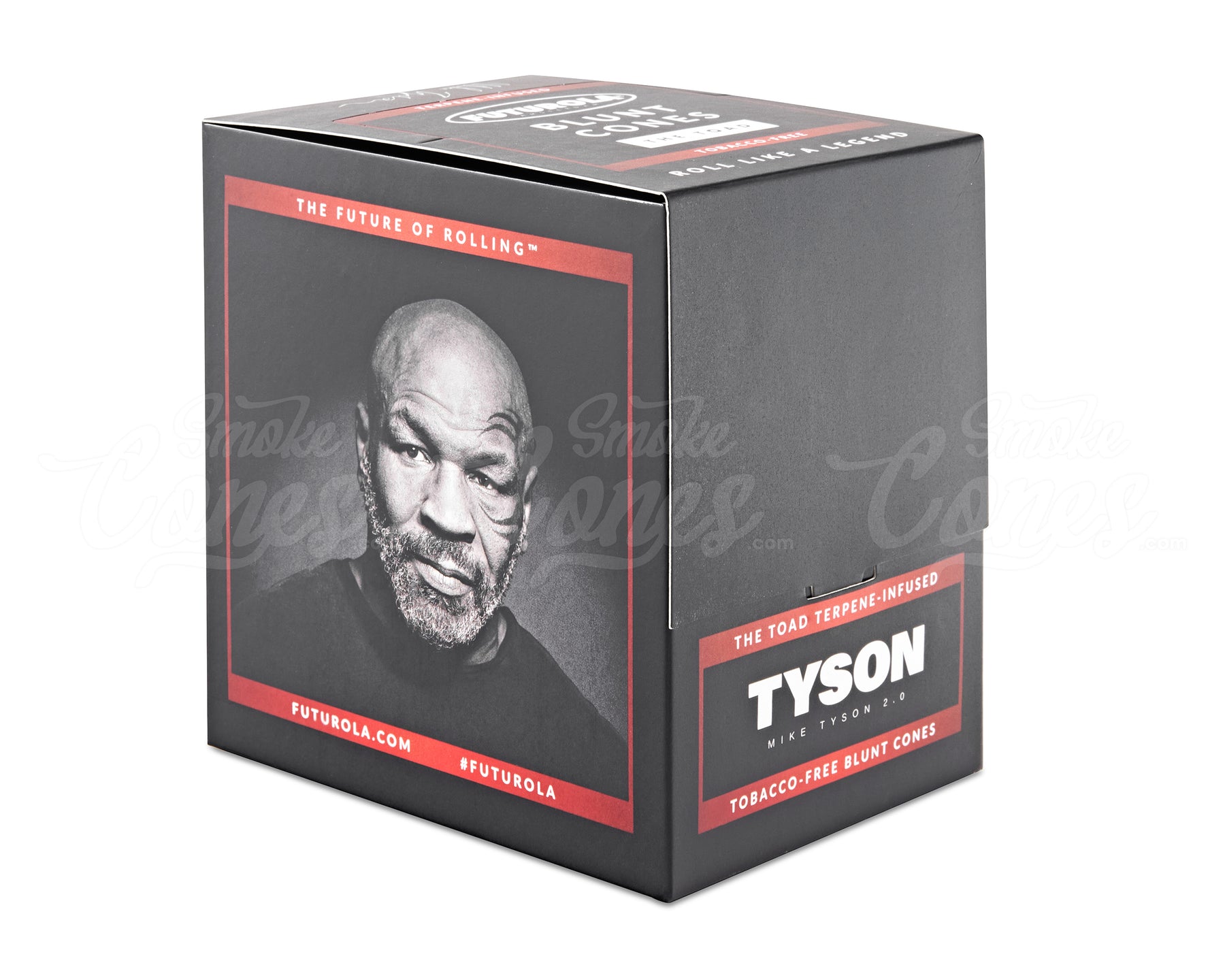 Futurola Tyson 2.0 "The Toad" 109mm King Size Terpene Infused Pre-Rolled Blunt Paper Cones 12/Box
Who would have guessed that finding a few toads might be the deciding event in someone's life? After Mike Tyson experienced smoking toad venom, Tyson Ranch was created!

Some of the best pre-rolled blunts on the market are from Futurola's "The Toad" Tyson 2.0 Terpene-Infused Blunt Cones. Smoke these today and take Mike Tyson's good fortune with you! Each glass blunt tube bears a print of his face, and the cones are packaged with filter tips already attached. Therefore, why not try The Toad? You just might capture a new epiphany.
12 Cones per Box

Size: 109mm

Tip Length: 26mm

Capacity: 1 Gram

Tobacco Free
*THIS ITEM IS INTENDED FOR TOBACCO USE ONLY*