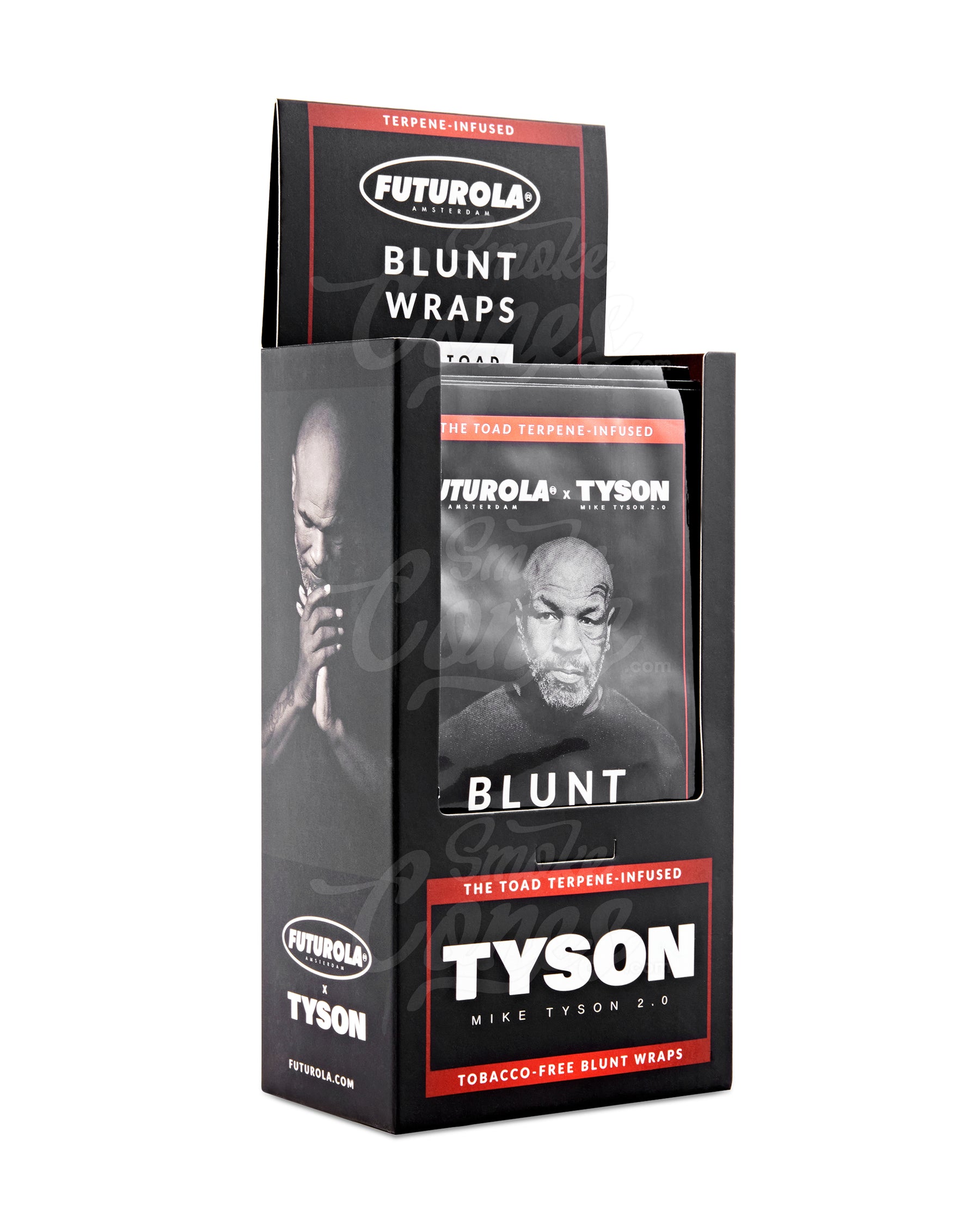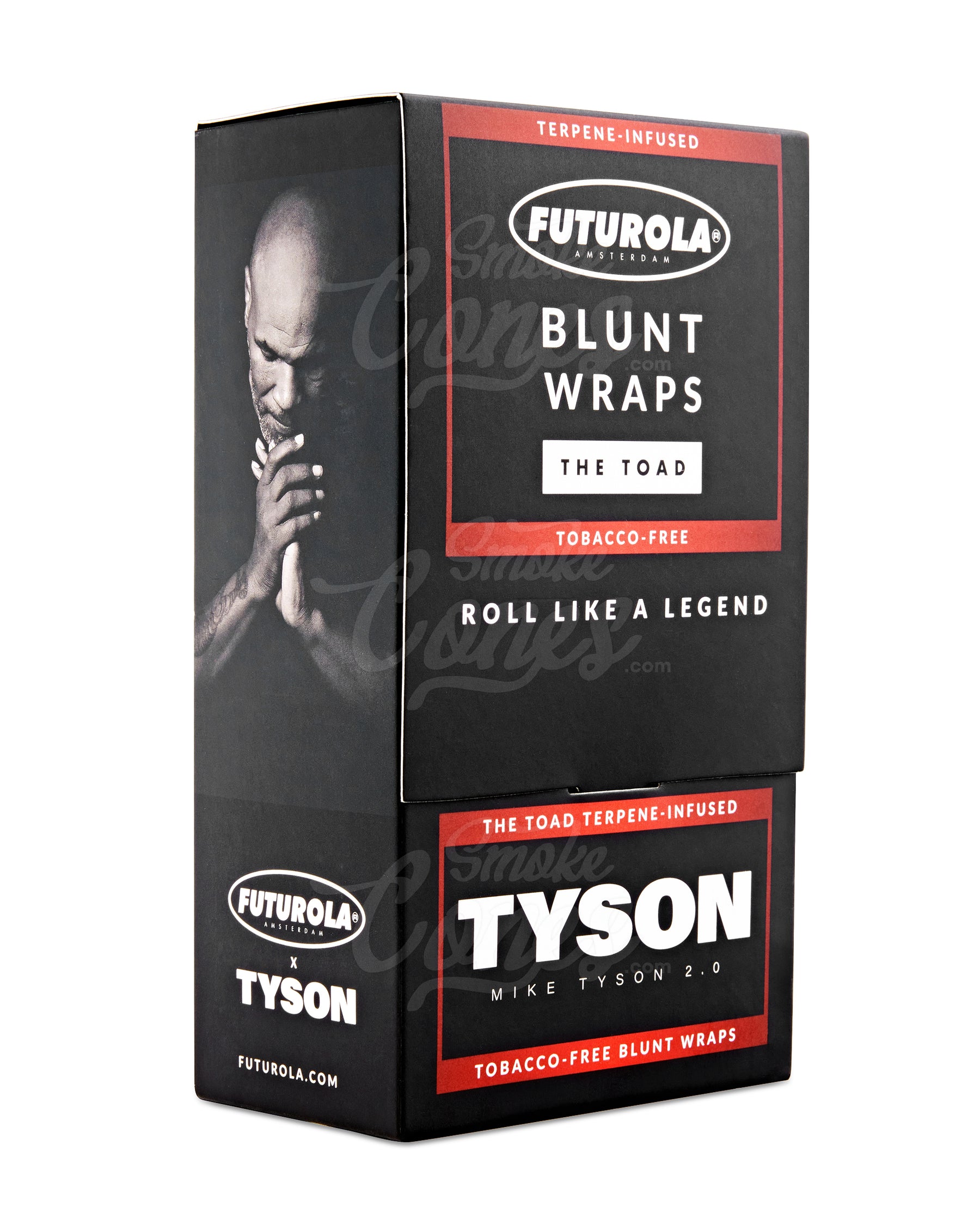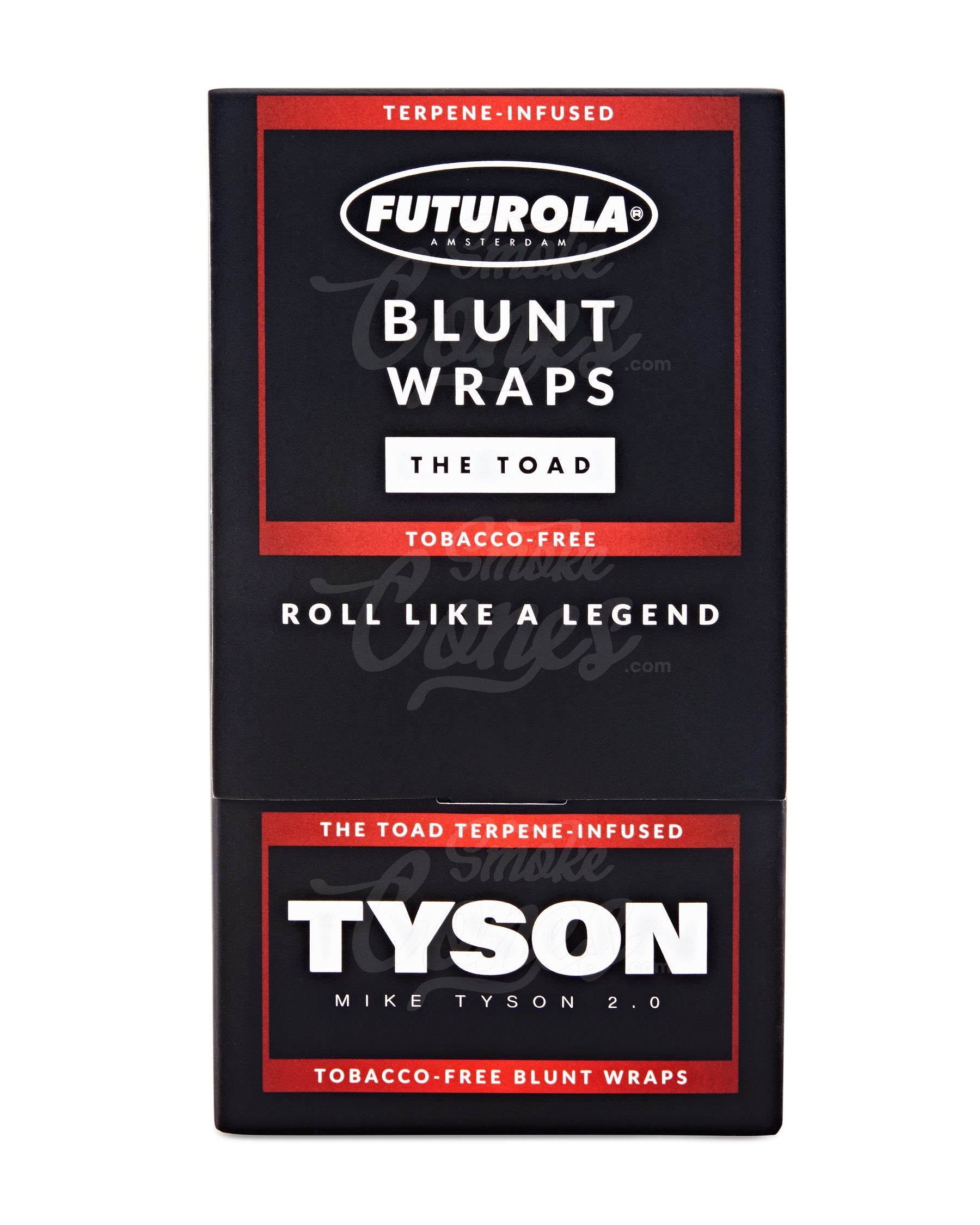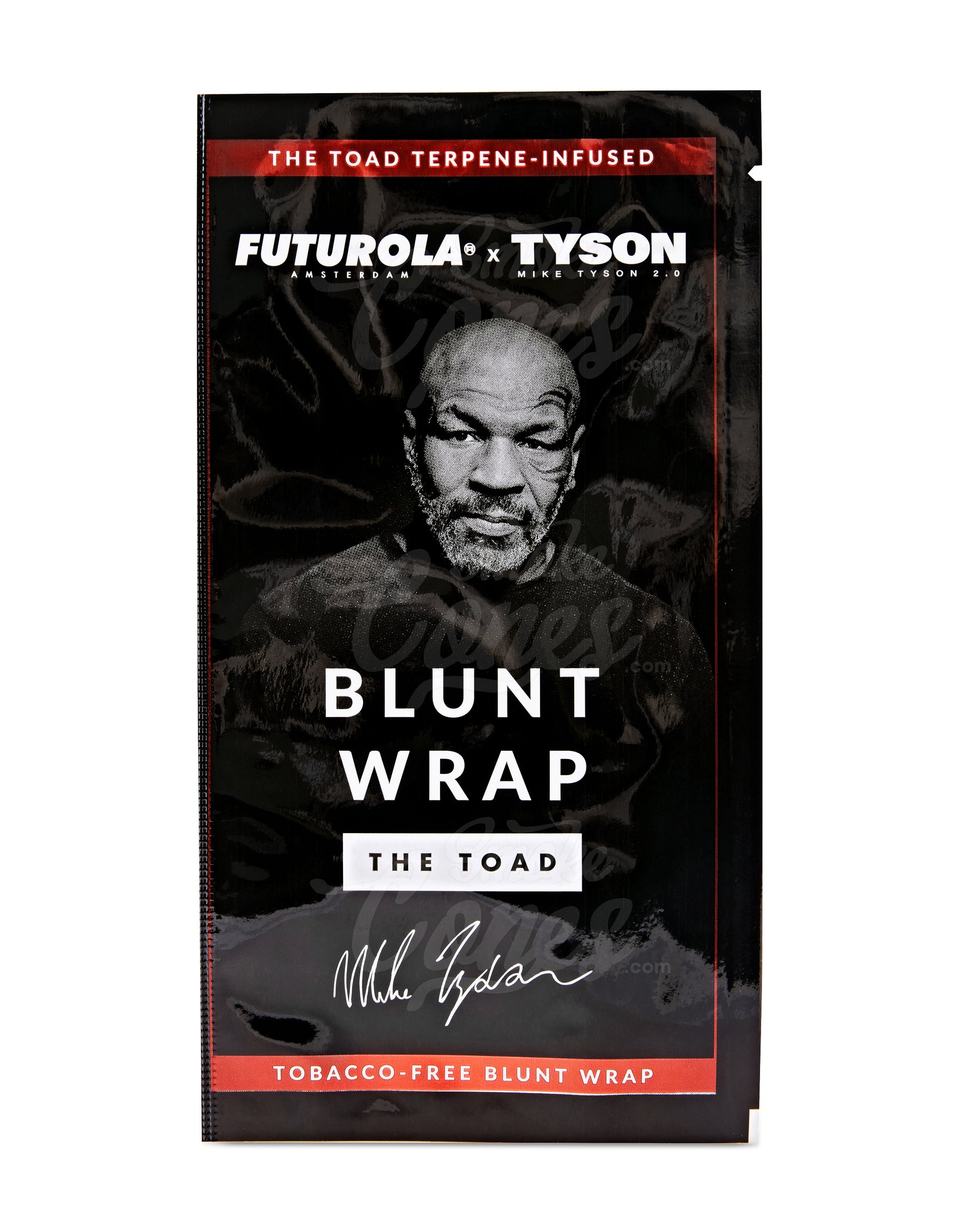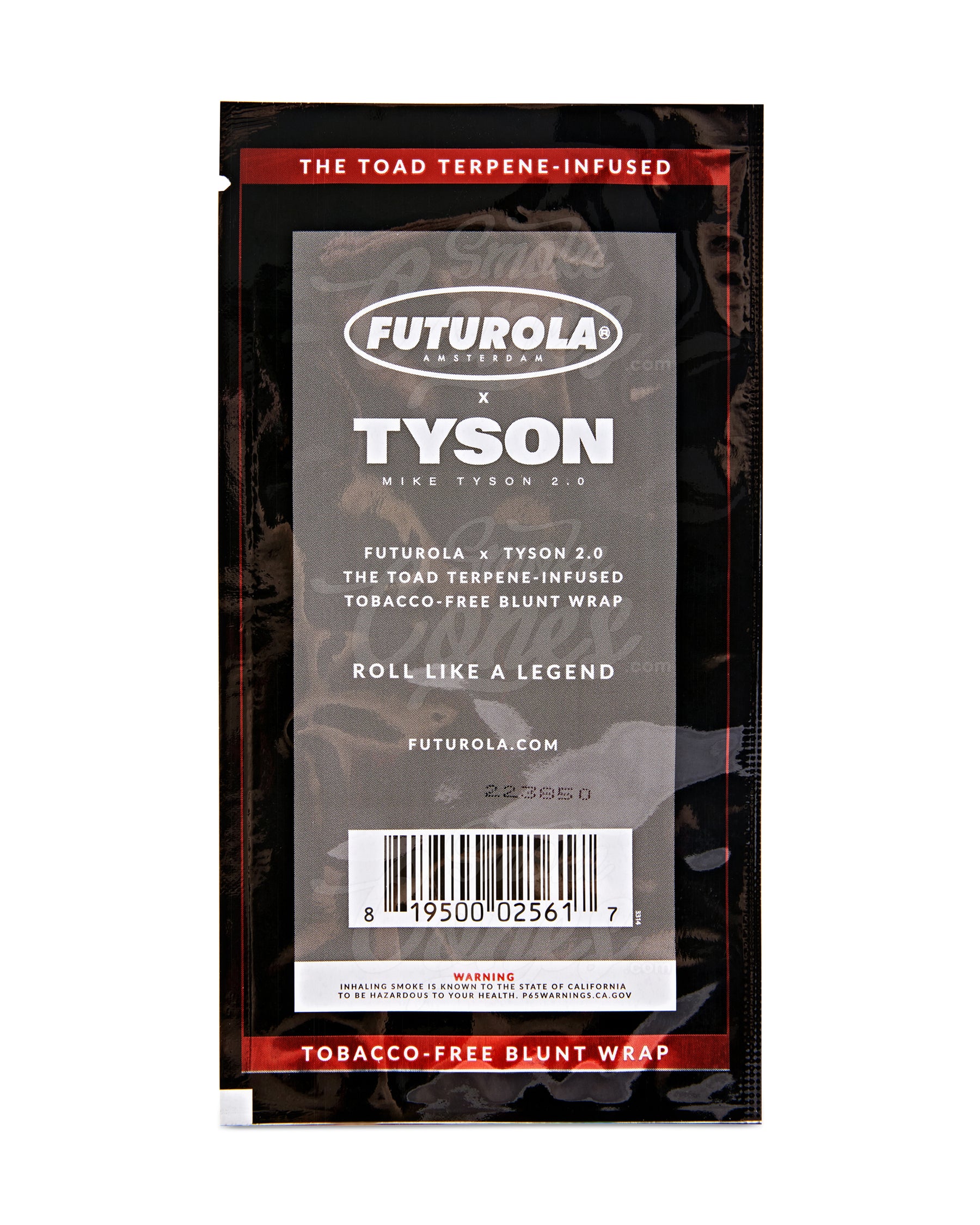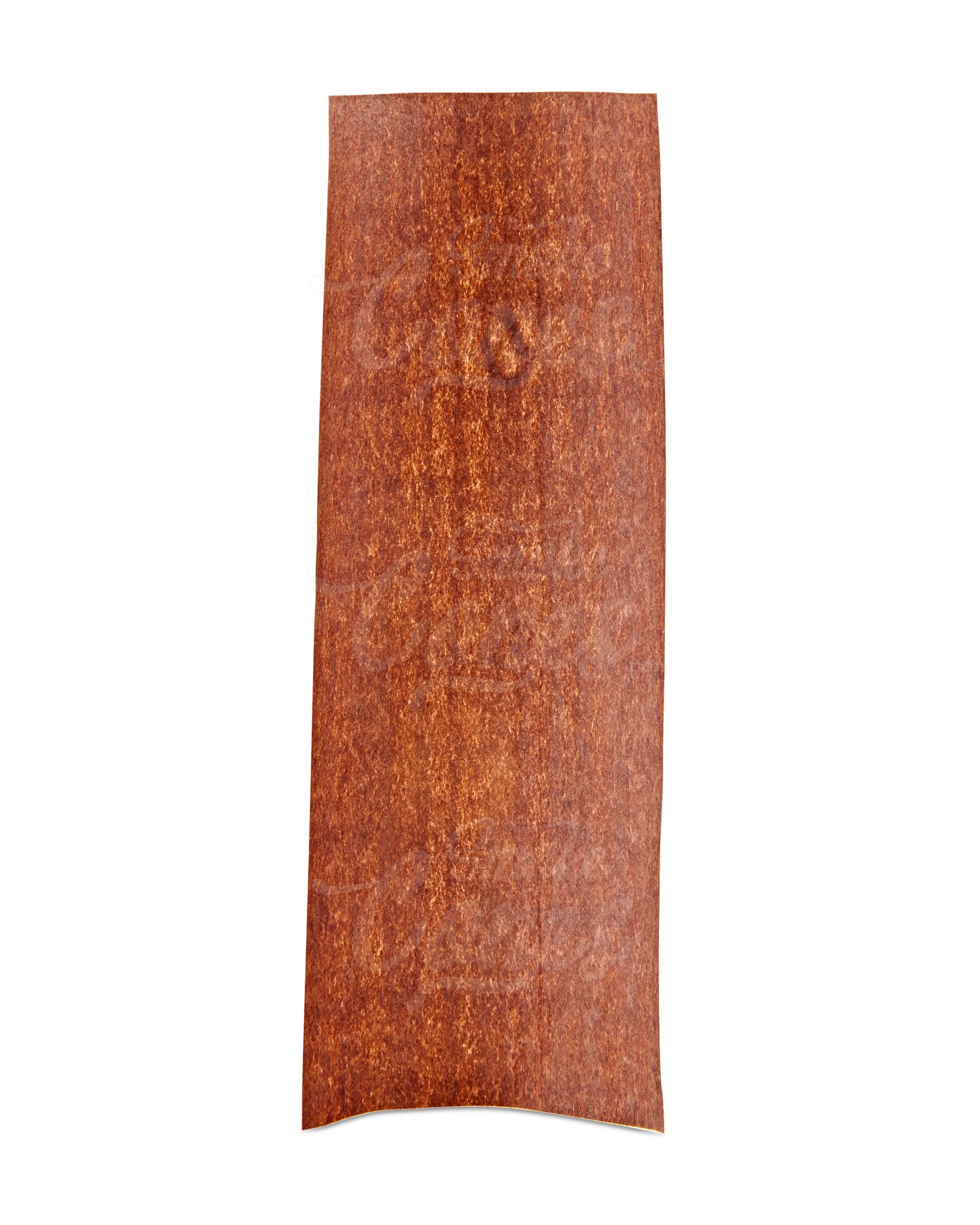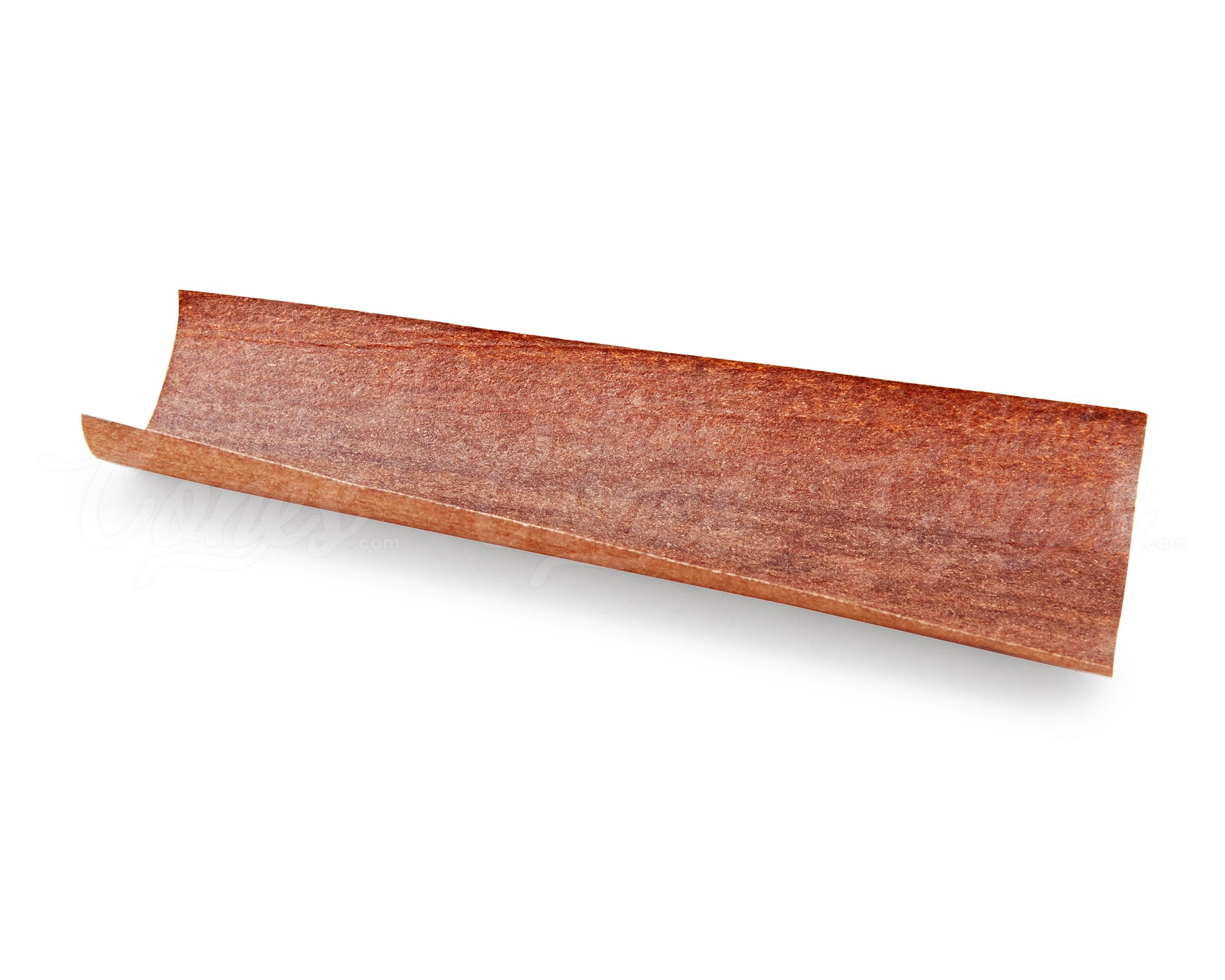 Futurola Tyson 2.0 "The Toad" 109mm King Size Terpene Infused Blunt Wraps 25/Box
It's a unique experience to smoke one of Mike Tyson's blunt wraps. It can be challenging to comprehend how a few close brushes with dangerous toads might lead to such a thriving enterprise. But Tyson followed his instinct and founded the Tyson Ranch.

These daring "The Toad" Tyson 2.0 Terpene-Infused Blunt Wraps are available today! The modern smoker may now purchase this amazing product, which is no less than delightful thanks to its peculiar "Toad" flavor.

Because of how unique the product is, Mike Tyson's picture can be seen on the package! There is little question that many smokers all around the world will be affected by these daring cone-shaped wraps, others will have the spirit of the aspiring entrepreneur, while others will be overcome with nostalgia.
Wrap Length: 111mm
Wrap Width: 43mm
Paper Color: Brown
Count: 25 Packs/Box
Leaves/Pack: 1 Wrap