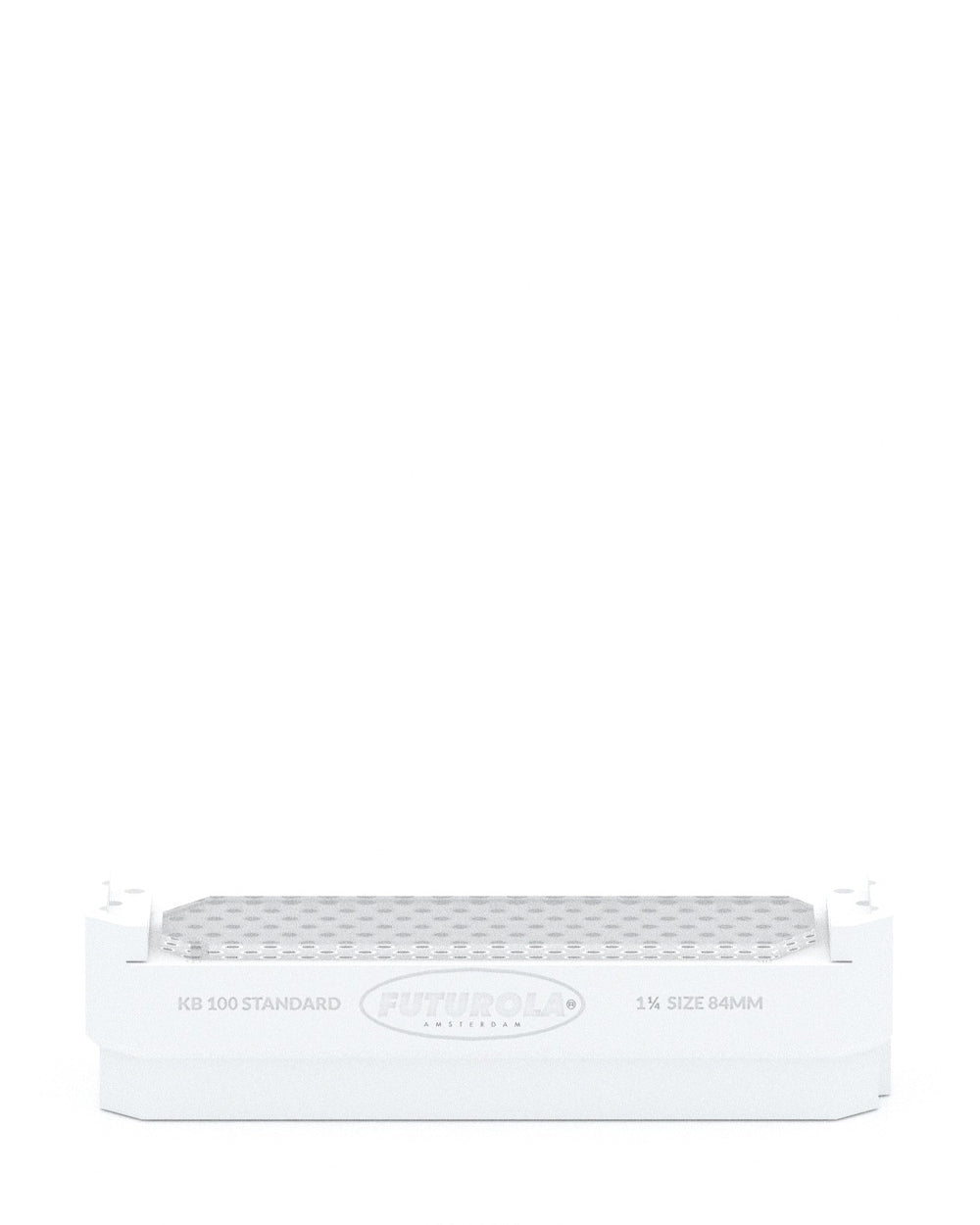 Futurola Knockbox KB100 Dutch Crown Pre-Roll 1 1/4 Size Filling Machine
Do you want to fill your cones even faster than before? Futurola might be the only available option. Use the Futurola KB100 Dutch Crown Device to fill pre-rolled cones quickly and easily. To operate the Futurola Knockbox device with 1 1/4 size cones, the user just loads the pre-rolled cones inside and presses the start button.

In order to prevent any contents from escaping, the machine then mechanically seals each cone's end by folding a Dutch Crown top over it. This technique is the best option because it is quick, easy, and clean, which is important for individuals who want to fill their cones as quickly as possible.
Compatible with KNOCKBOX 100 basic models:
STANDARD 84mm (1 1/4 Size 84/26)