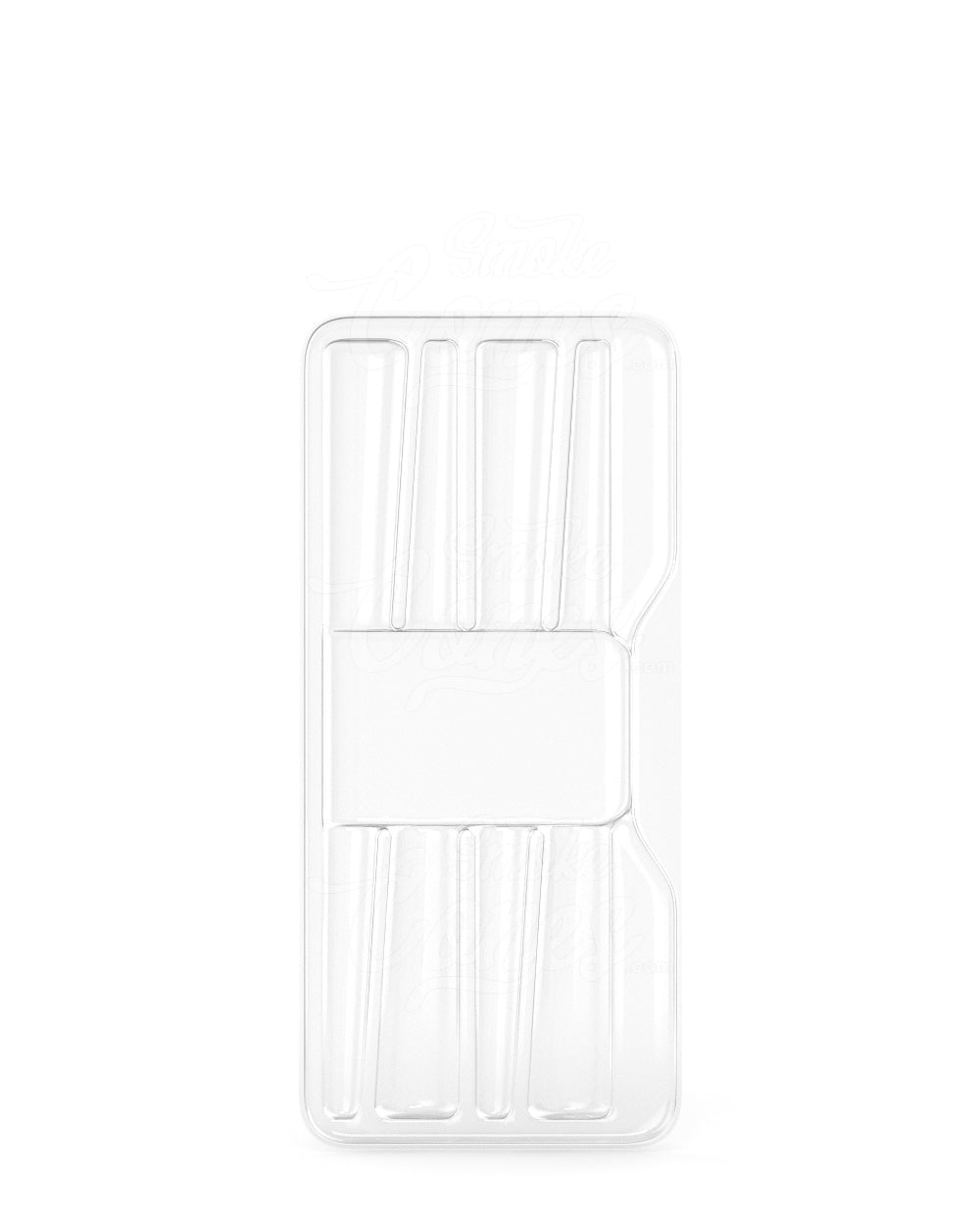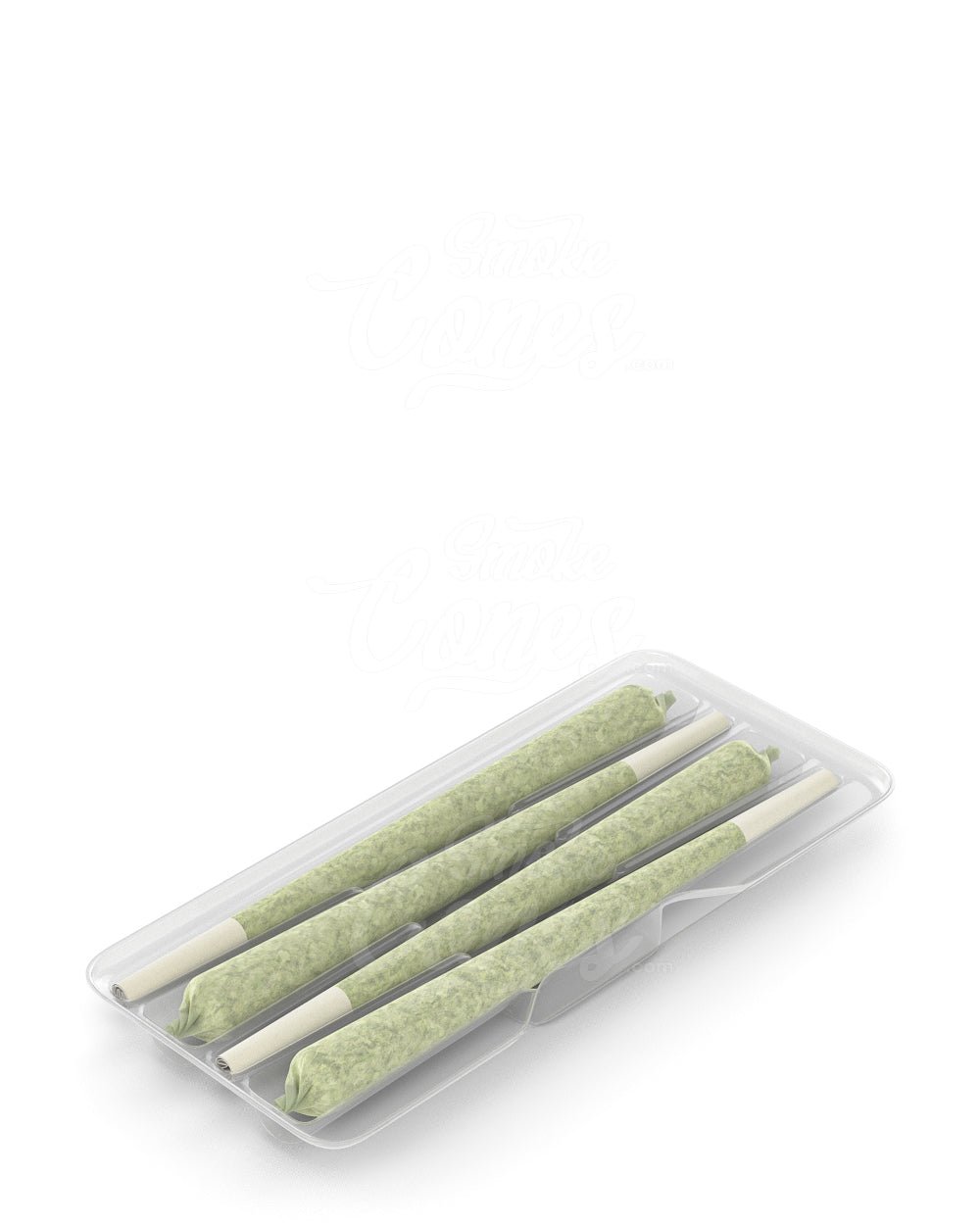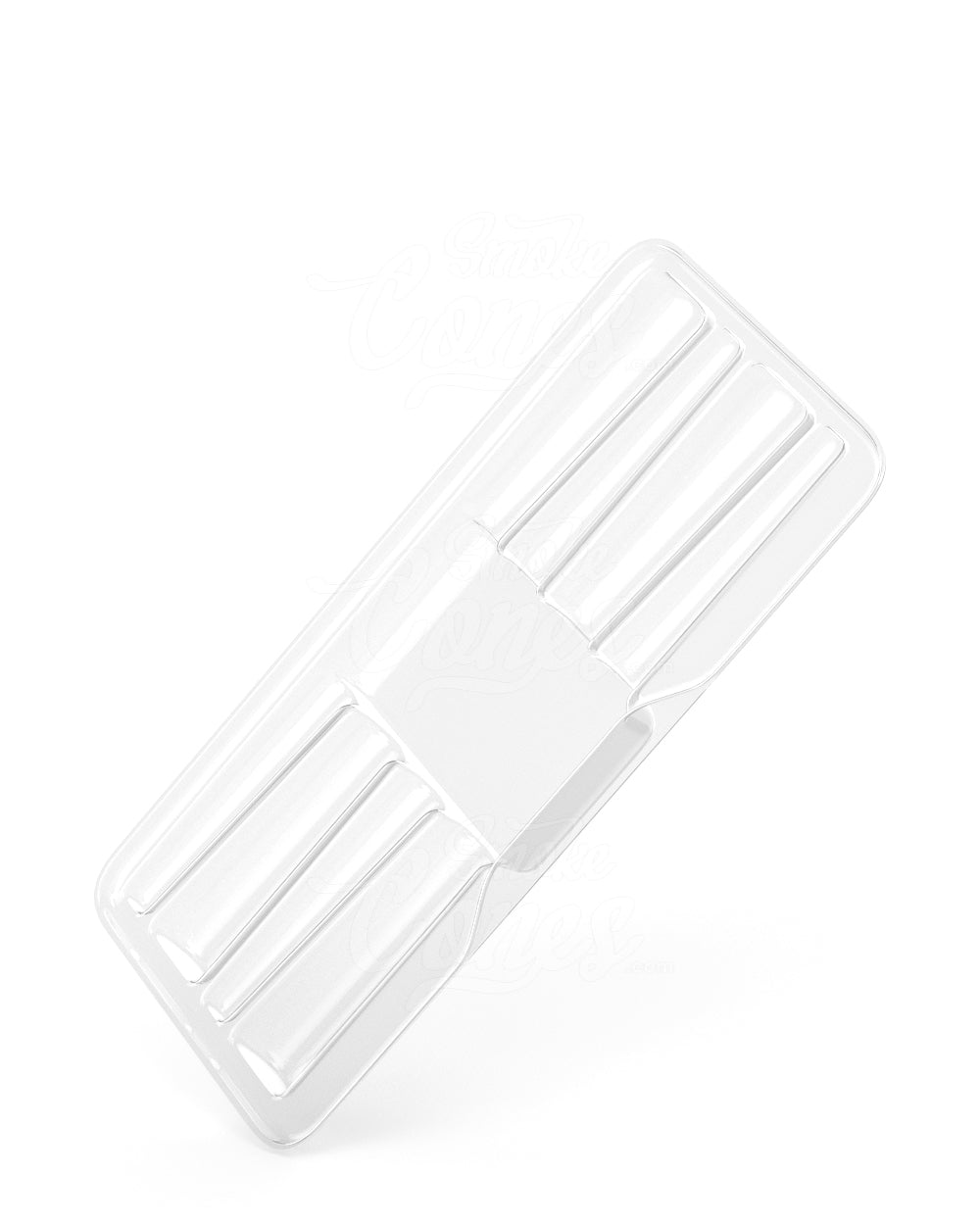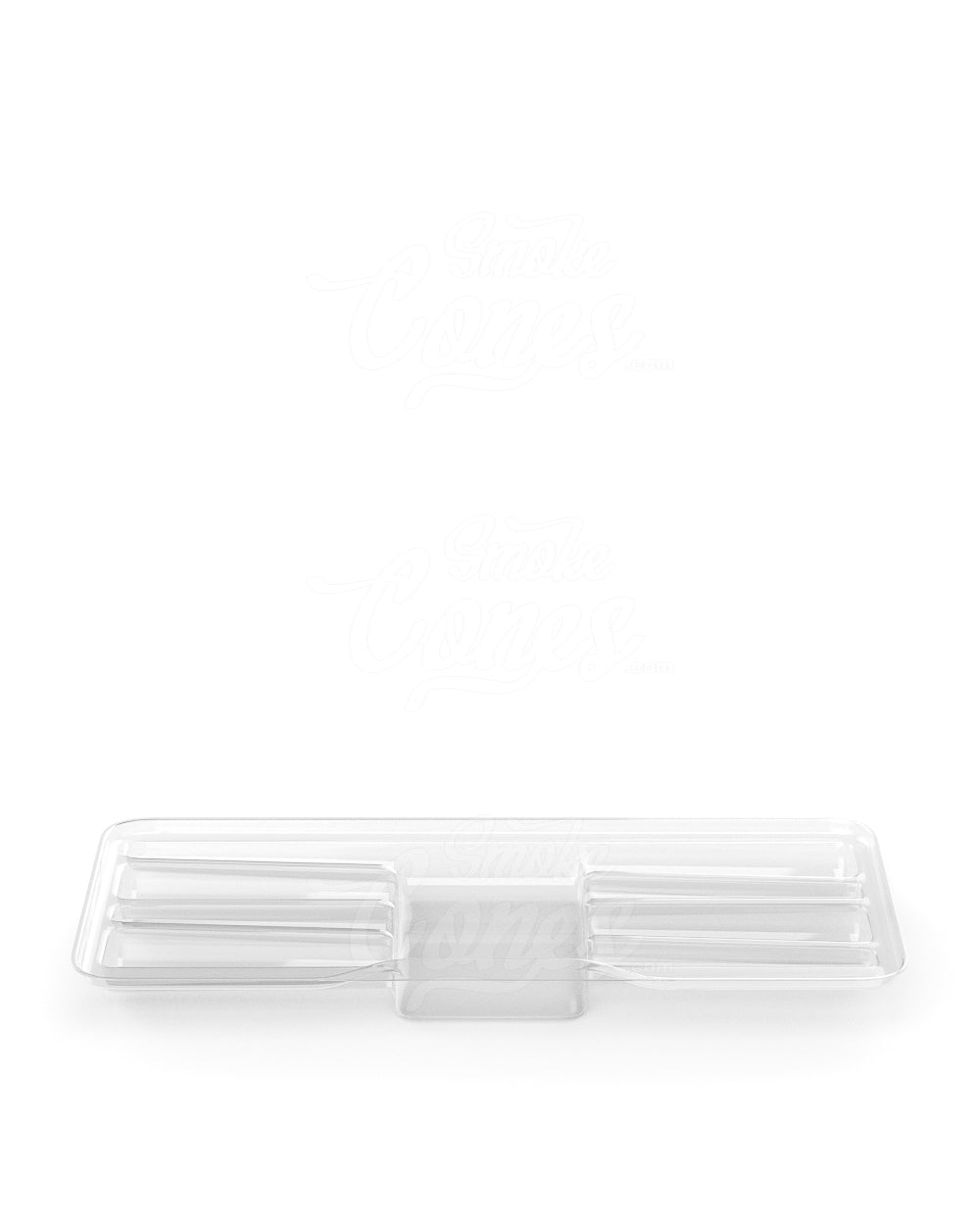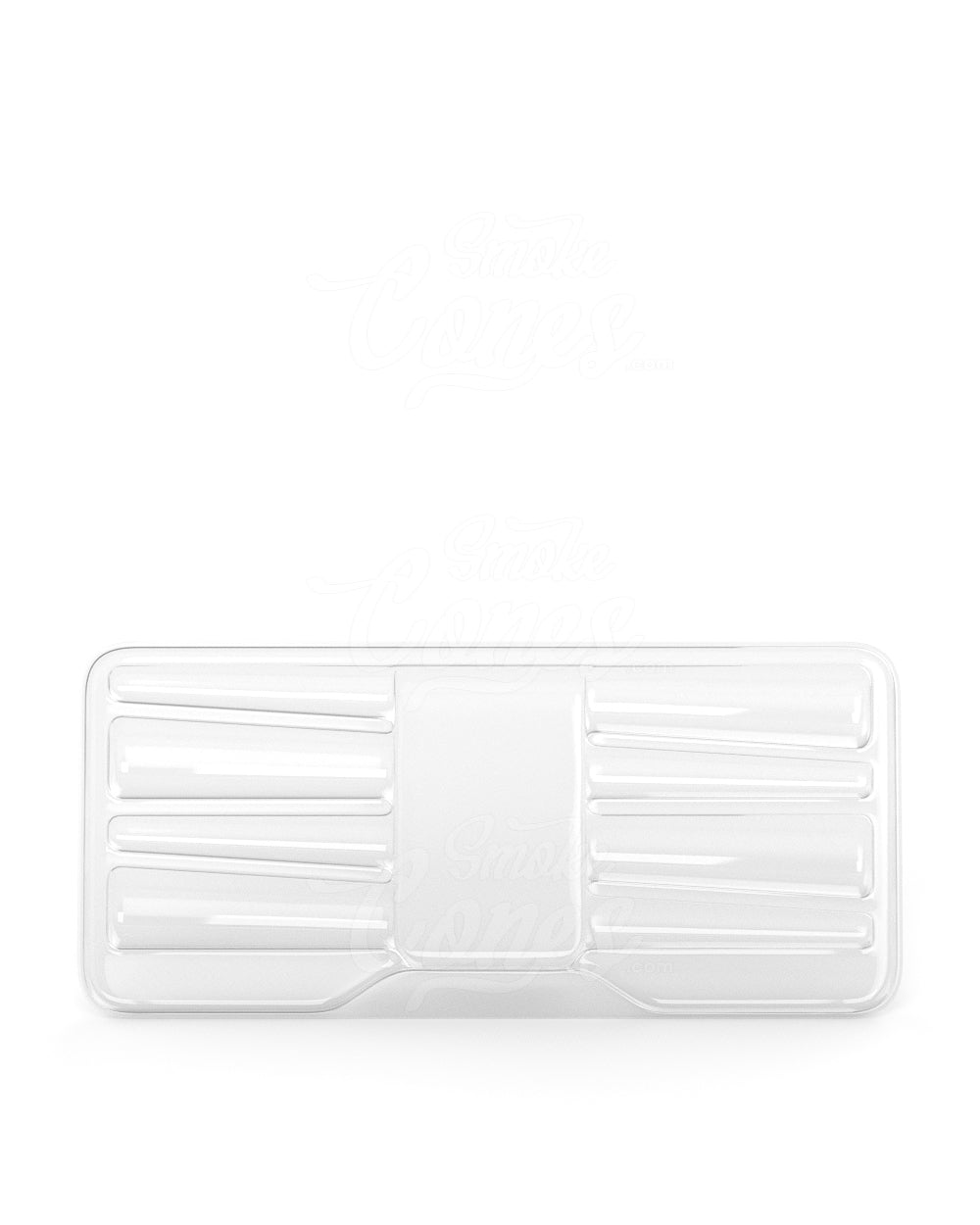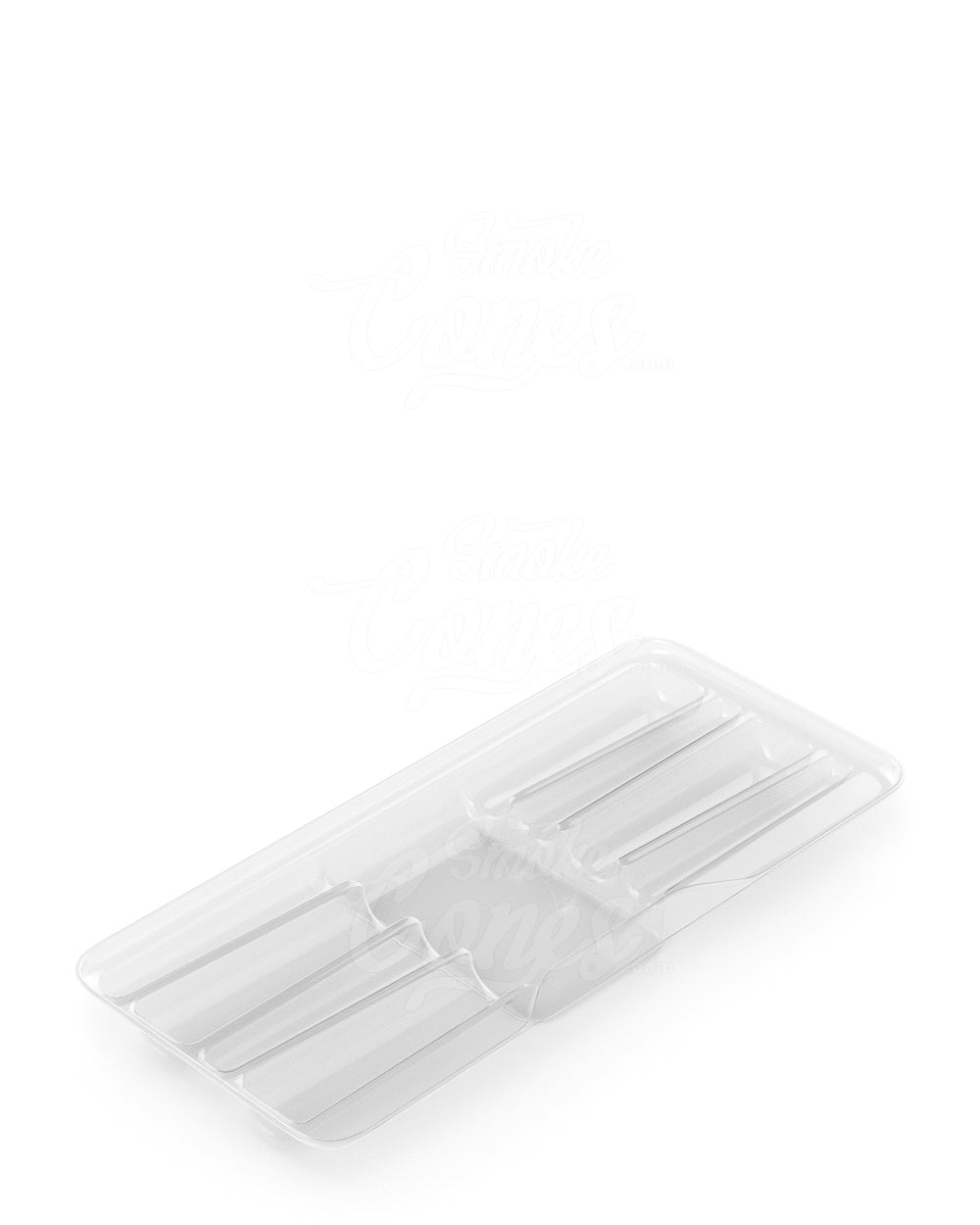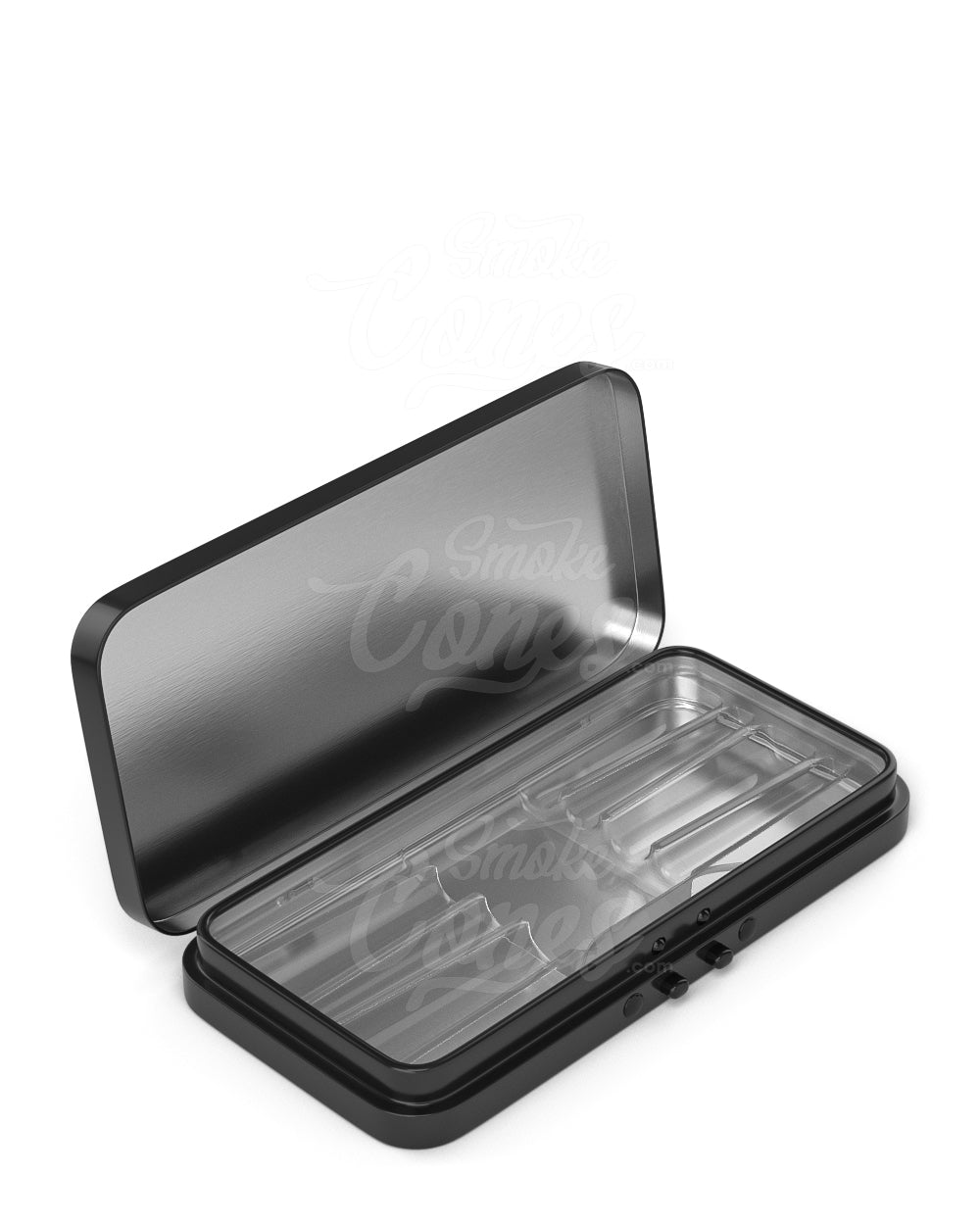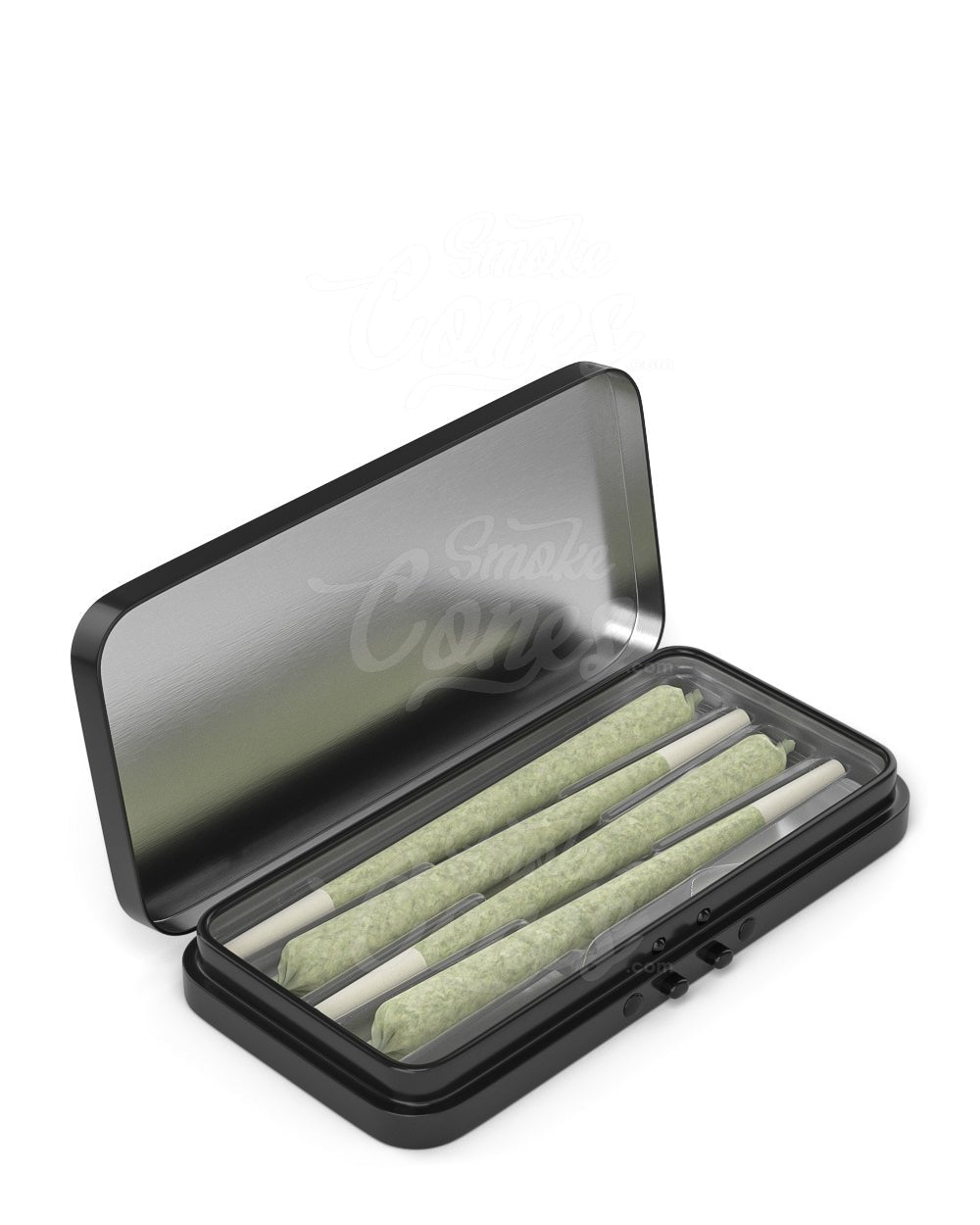 Clear Joint Box Plastic Insert Tray for 4 King Size 109mm Pre Rolled Cones 100/Box
The joint box insert trays are the perfect solution to preventing your pre-rolls from moving around inside our hinged-lid tin containers. While the tin containers provide child-resistant and durable protection, a joint box insert tray helps to prevent damage. Each of the 100 trays per case is designed to accommodate four king sized (109mm) pre-rolls in an aesthetic tip to twist alternating format. Never let your pre-rolls bounce around inside of their joint packaging again with these innovative and secure joint box inserts. Our trays are also easy to store and transport, so you can take them with you on the go without worrying about them taking up too much space. Order your joint box insert trays today and rest easy knowing that your pre-rolls will arrive at their destination safe and sound.
Product Certification (MSDS): DOCUMENT
Height: 10.7mm
Length: 115.5mm
Width: 53.55mm
Carries: Four (4) King Size Joints
Material: Plastic
Count: 100/CASE
ALL SALES ON THIS ITEM ARE FINAL. NO RETURNS AVAILABLE ON THIS PRODUCT.