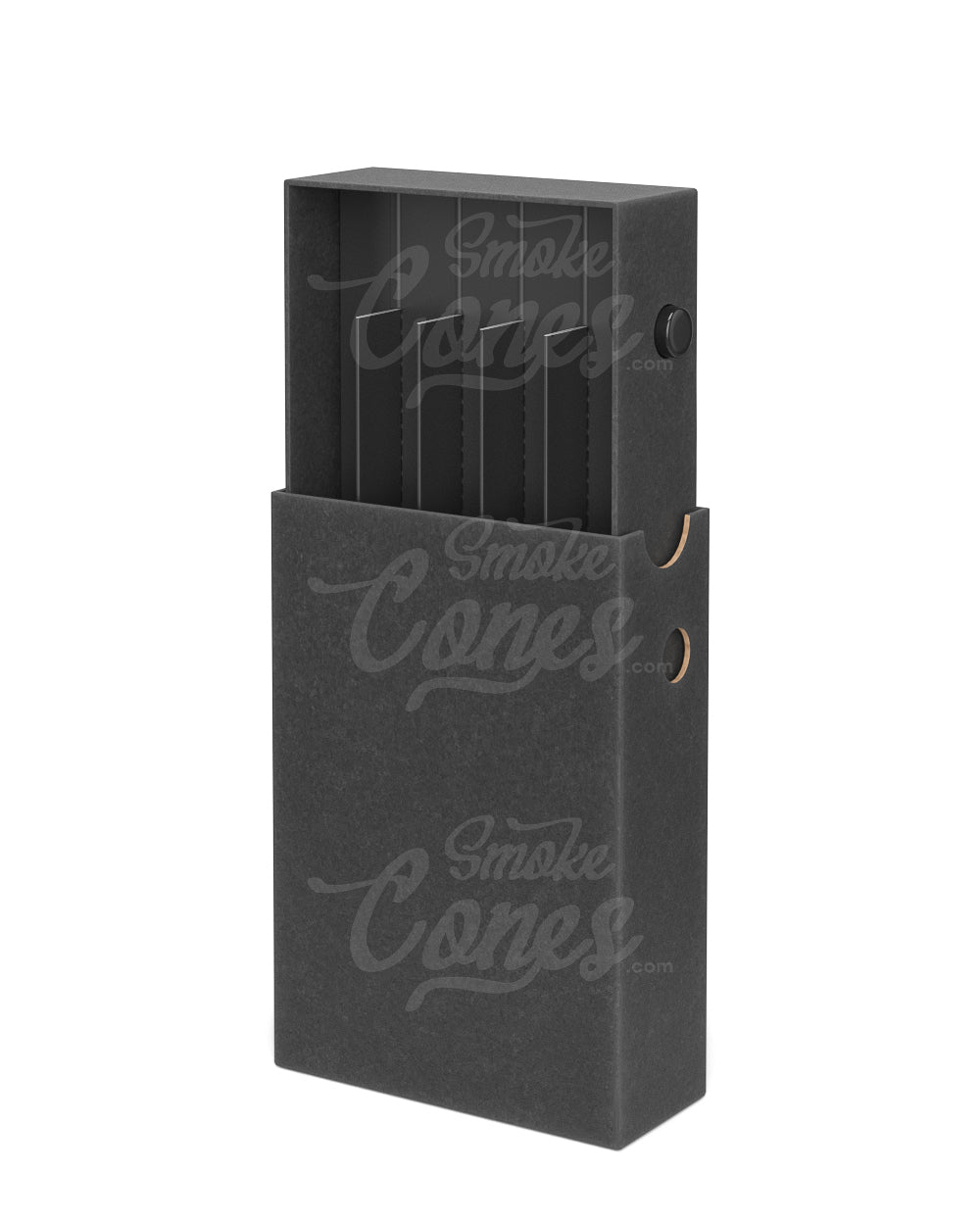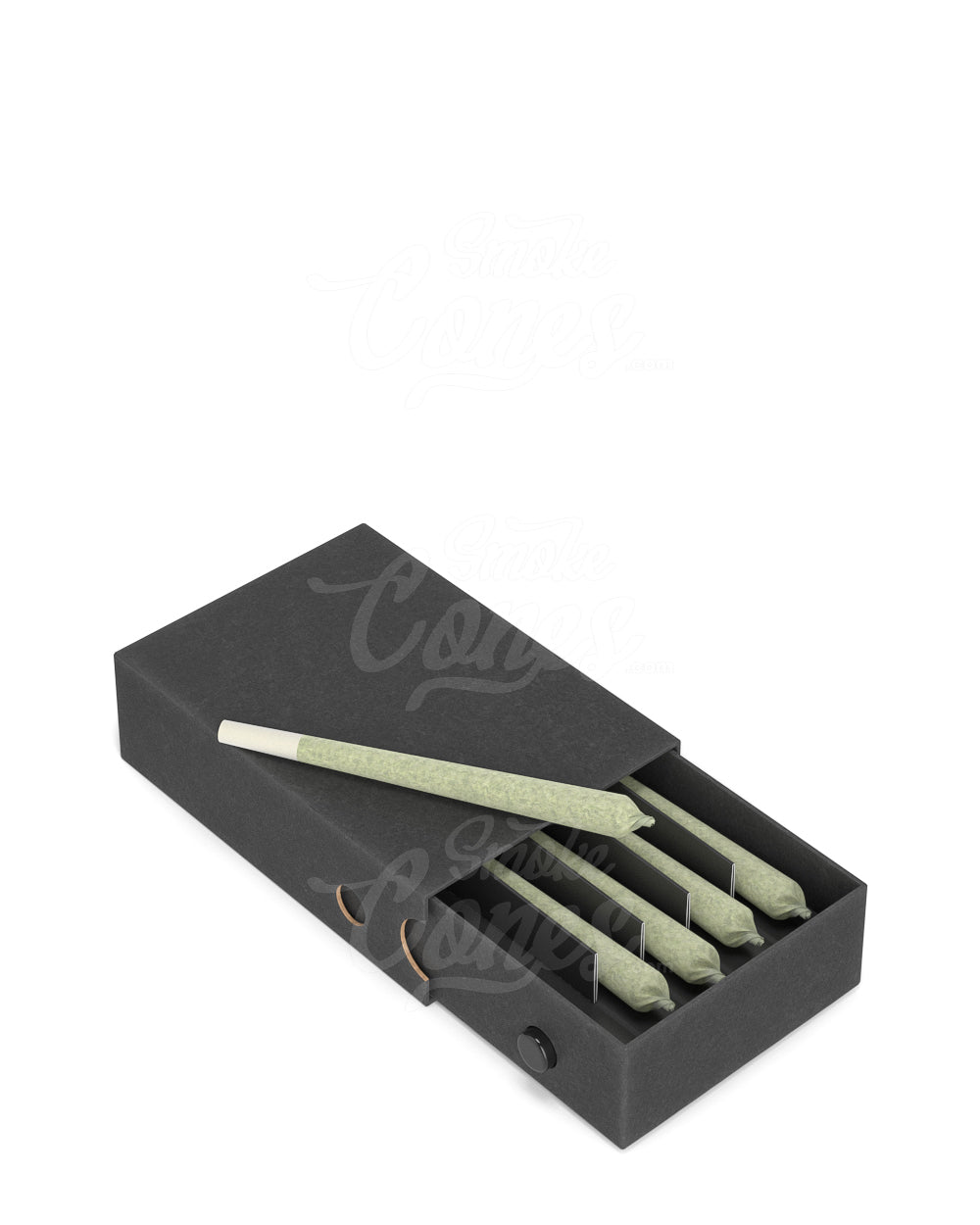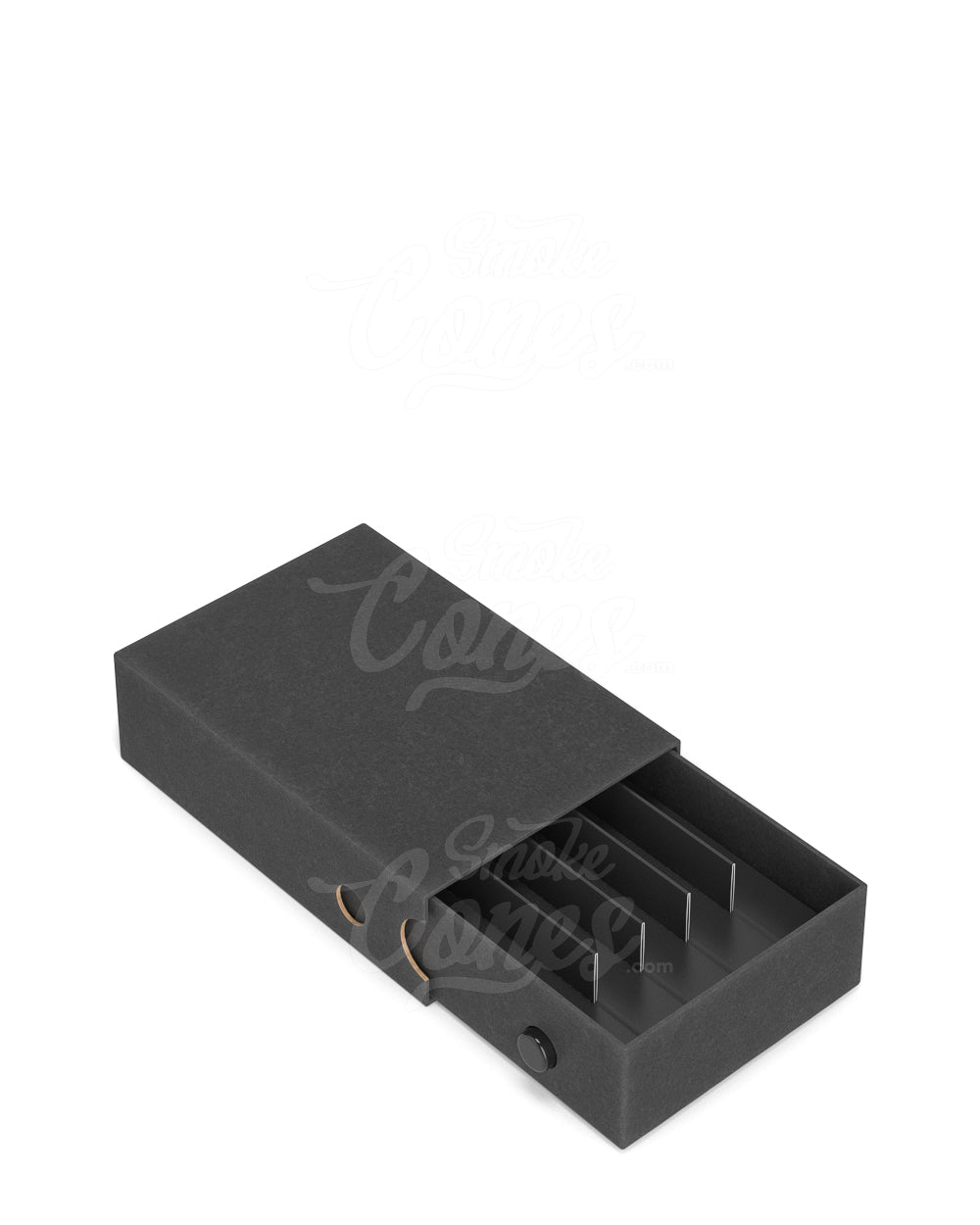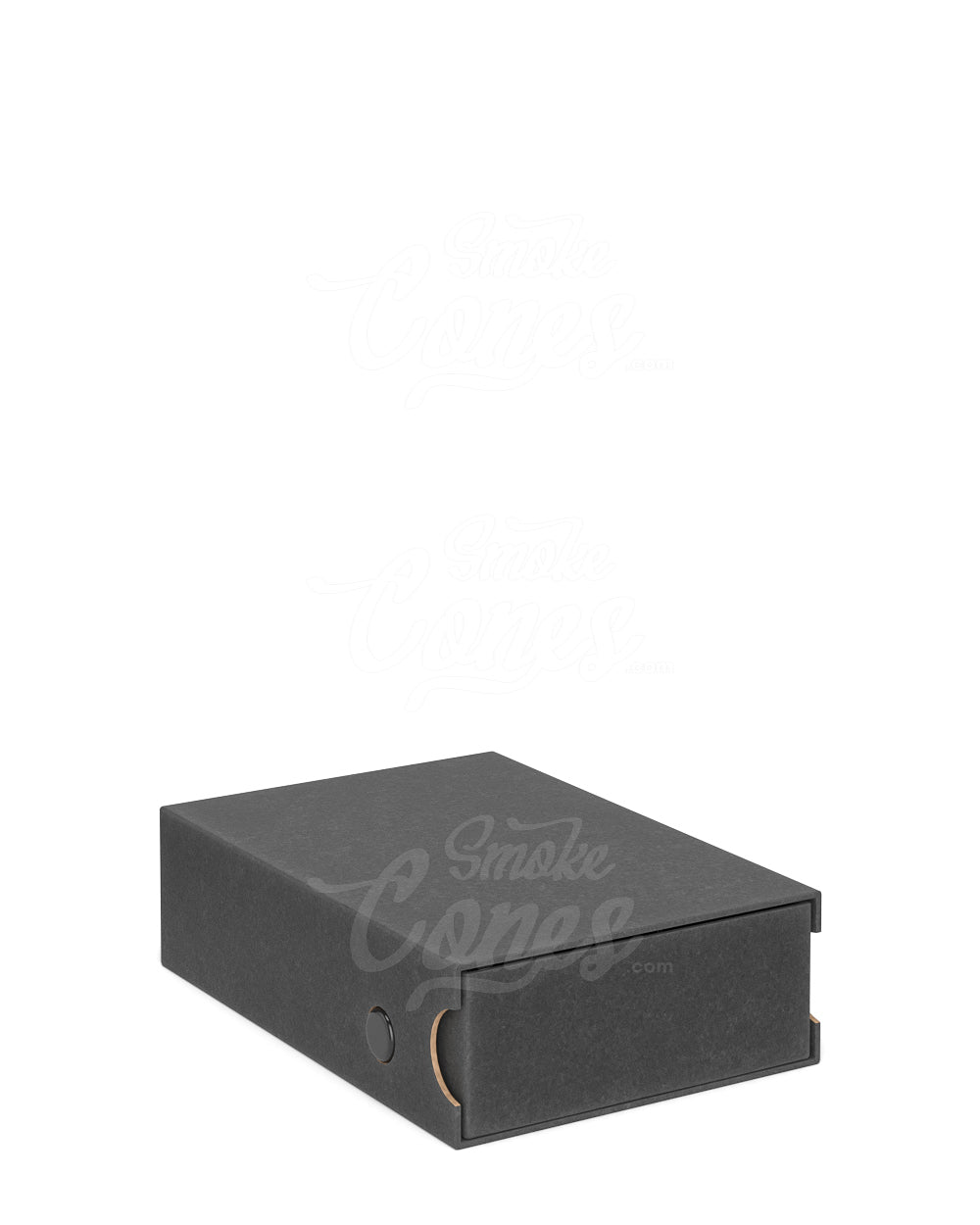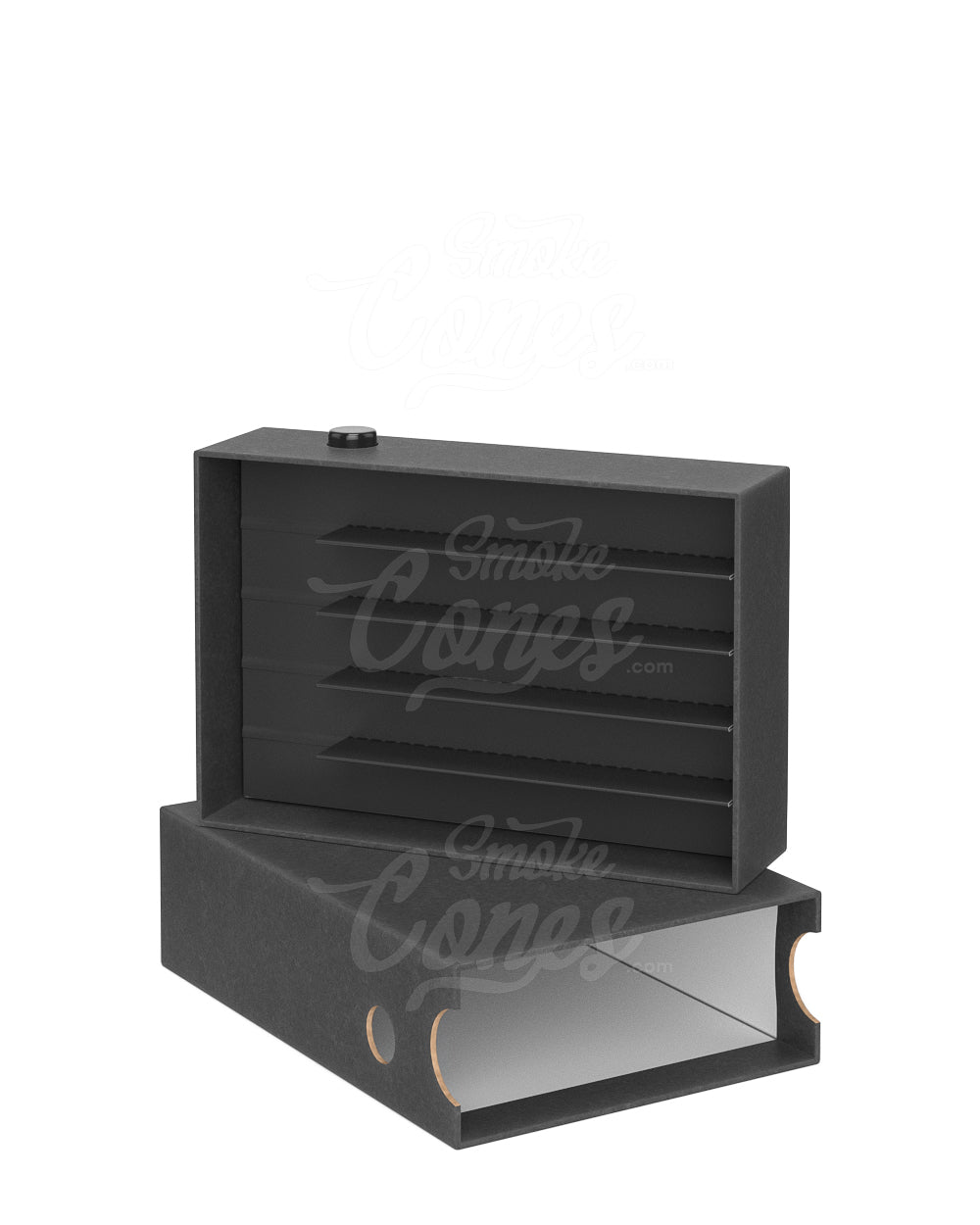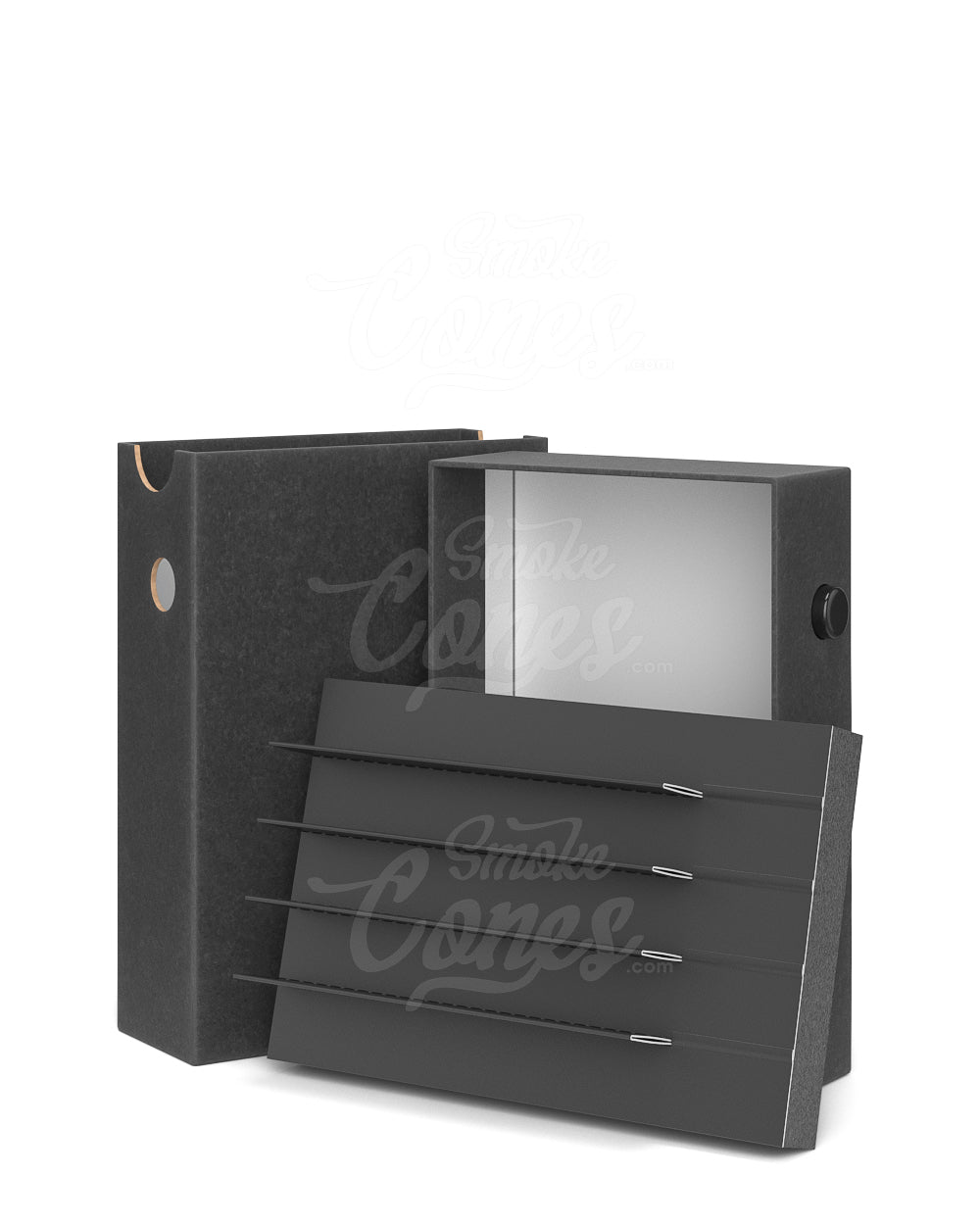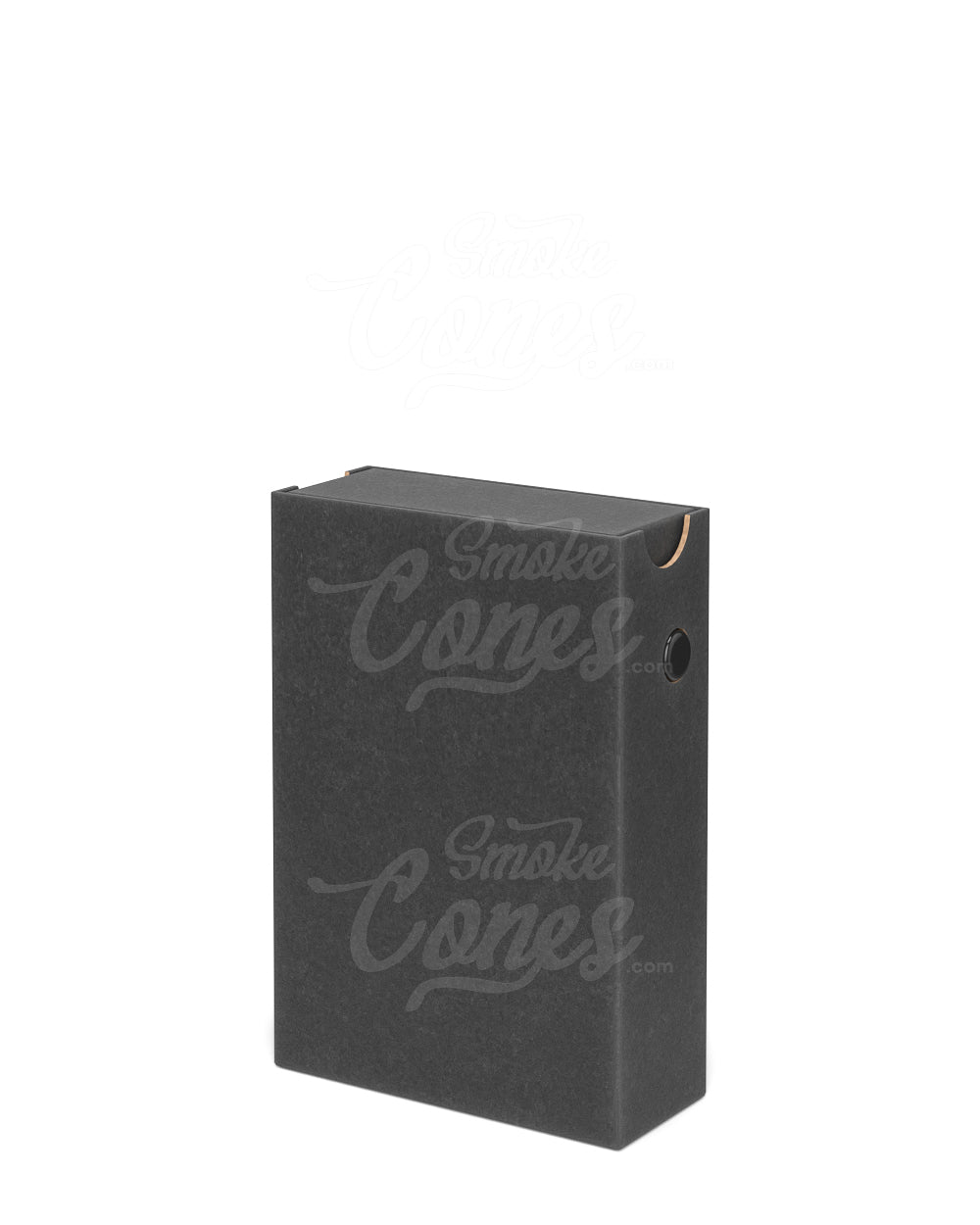 Child Resistant & Sustainable Black Paper Pre-Roll Joint Case w/ Press Button 100/Box
At first glance, the sleek black paper pre-roll box may not seem like anything special. But upon closer inspection, you'll find that it's the perfect simple base for your branding. The child resistant design features a button release for full security and compliance. Inside, you'll find five (5) slots for five (5) of your perfect pre-rolls. At 121mm long, it can hold pre-rolled joints or blunts as large as King size! Whether you're a classic brand or an emerging trend, this pre-roll box is sure to please your customers. Order yours today!
Product Certification: DOCUMENT
Specifications

Material: Cardboard
Color: Black
Closure: Press Button

Use with: Pre-Roll Joints
Recyclable
100 Units Per Case
Fits
(5) King Size (109mm)

Pre-Roll Cones
Dimensions
Total Length: 121mm
Total Width: 82mm
Total Height: 34.6mm
Inner Cavity Length: 115mm
Inner Cavity Width: 75mm
Inner Cavity Height: 17mm
ALL SALES ON THIS ITEM ARE FINAL. NO RETURNS AVAILABLE ON THIS PRODUCT.