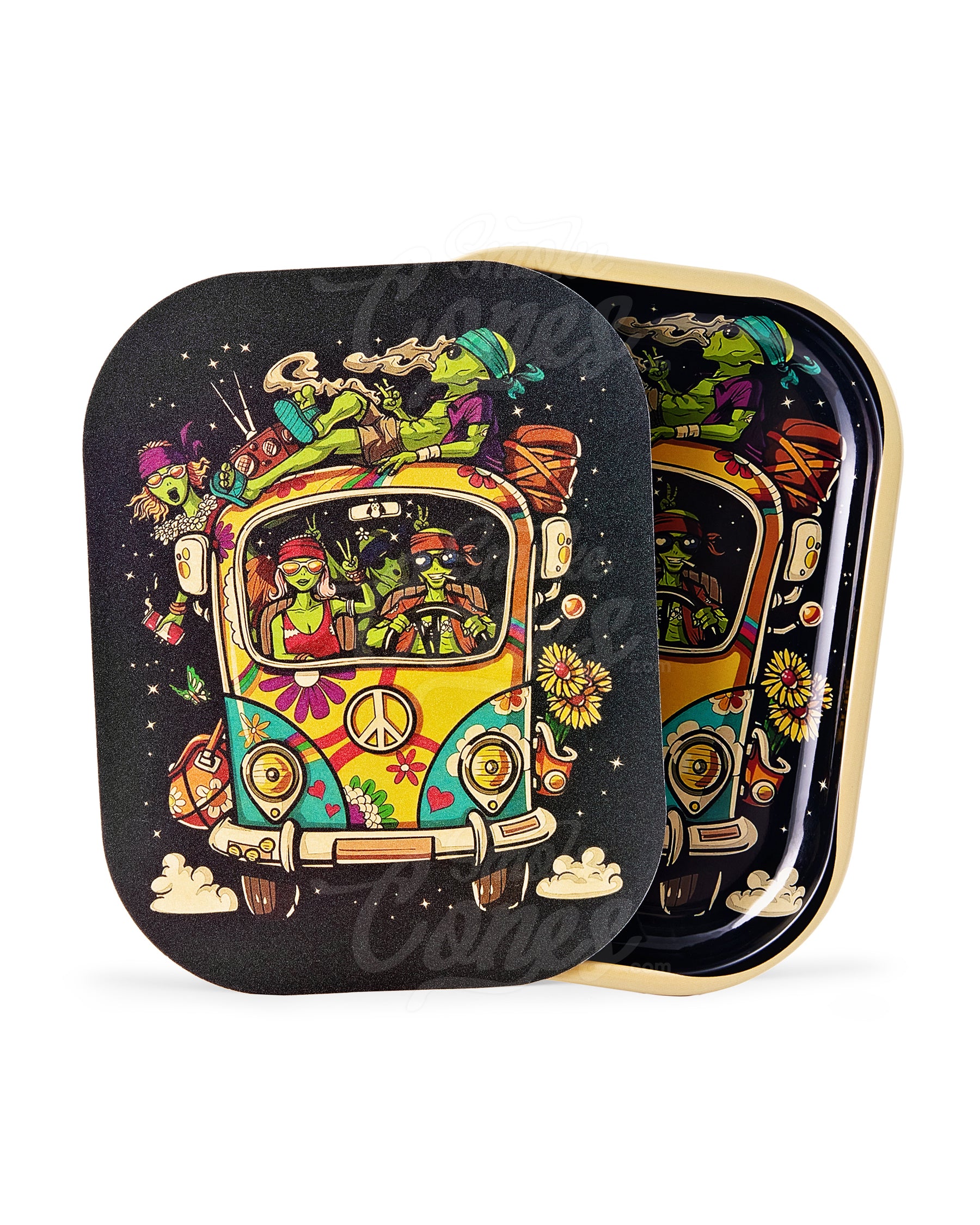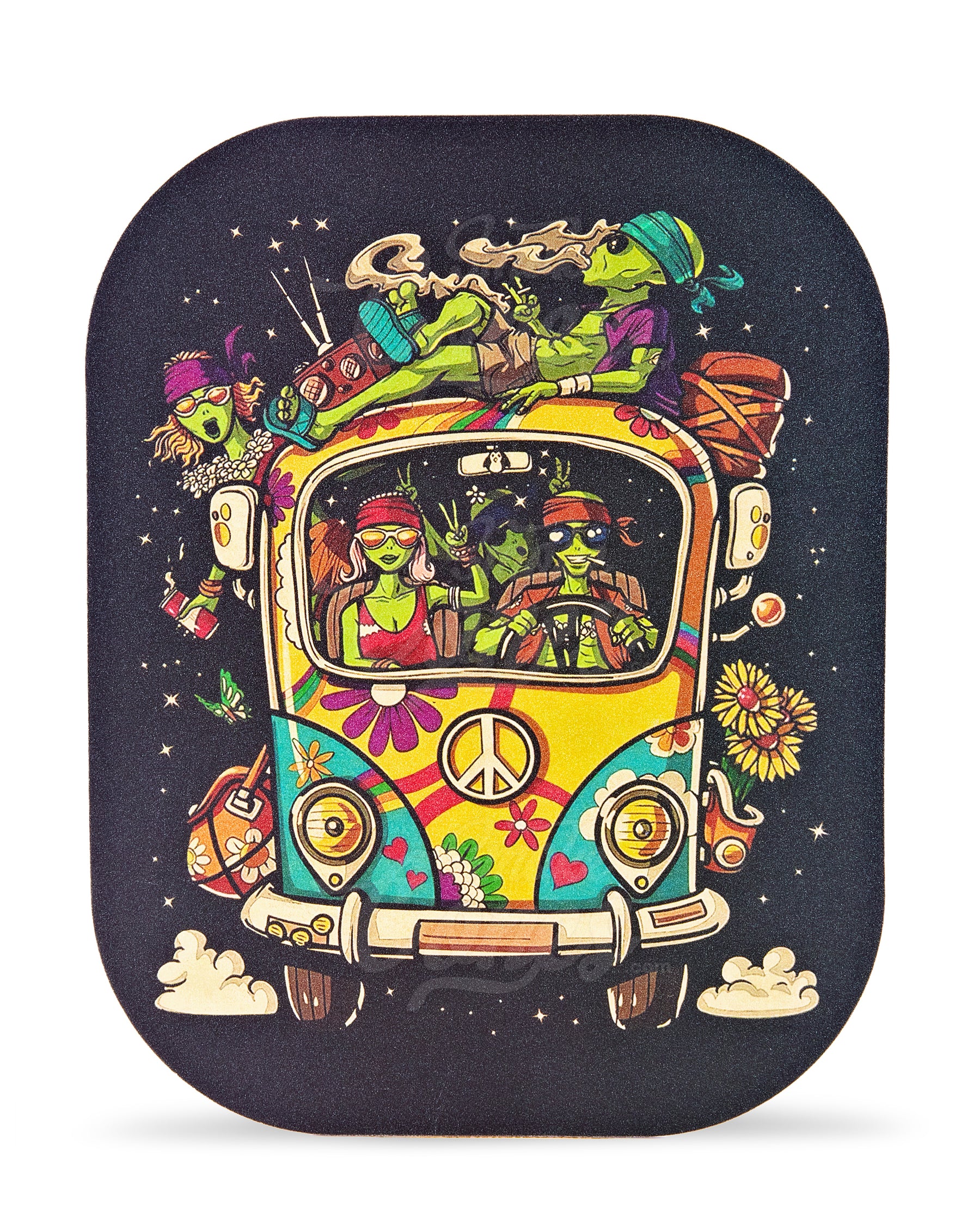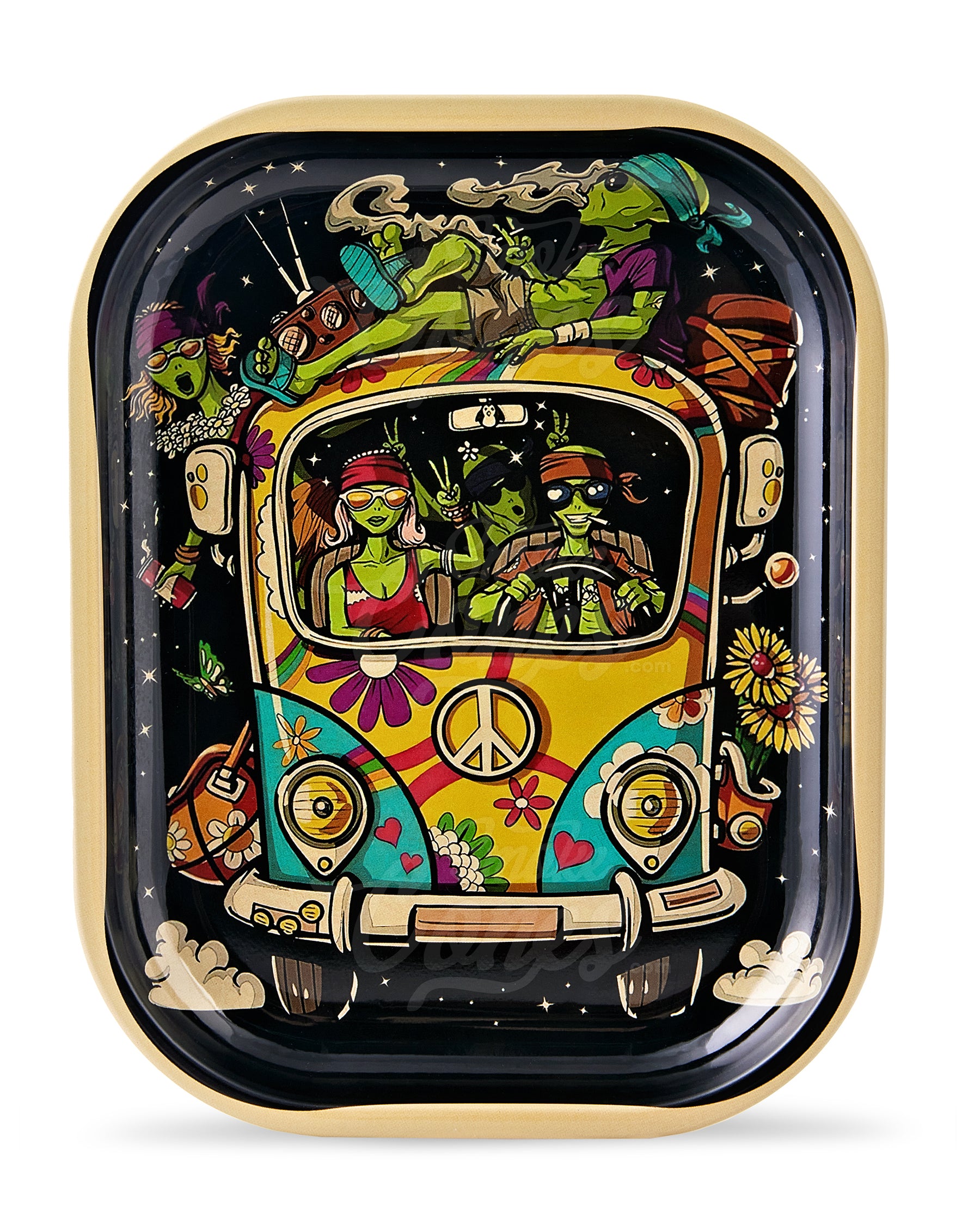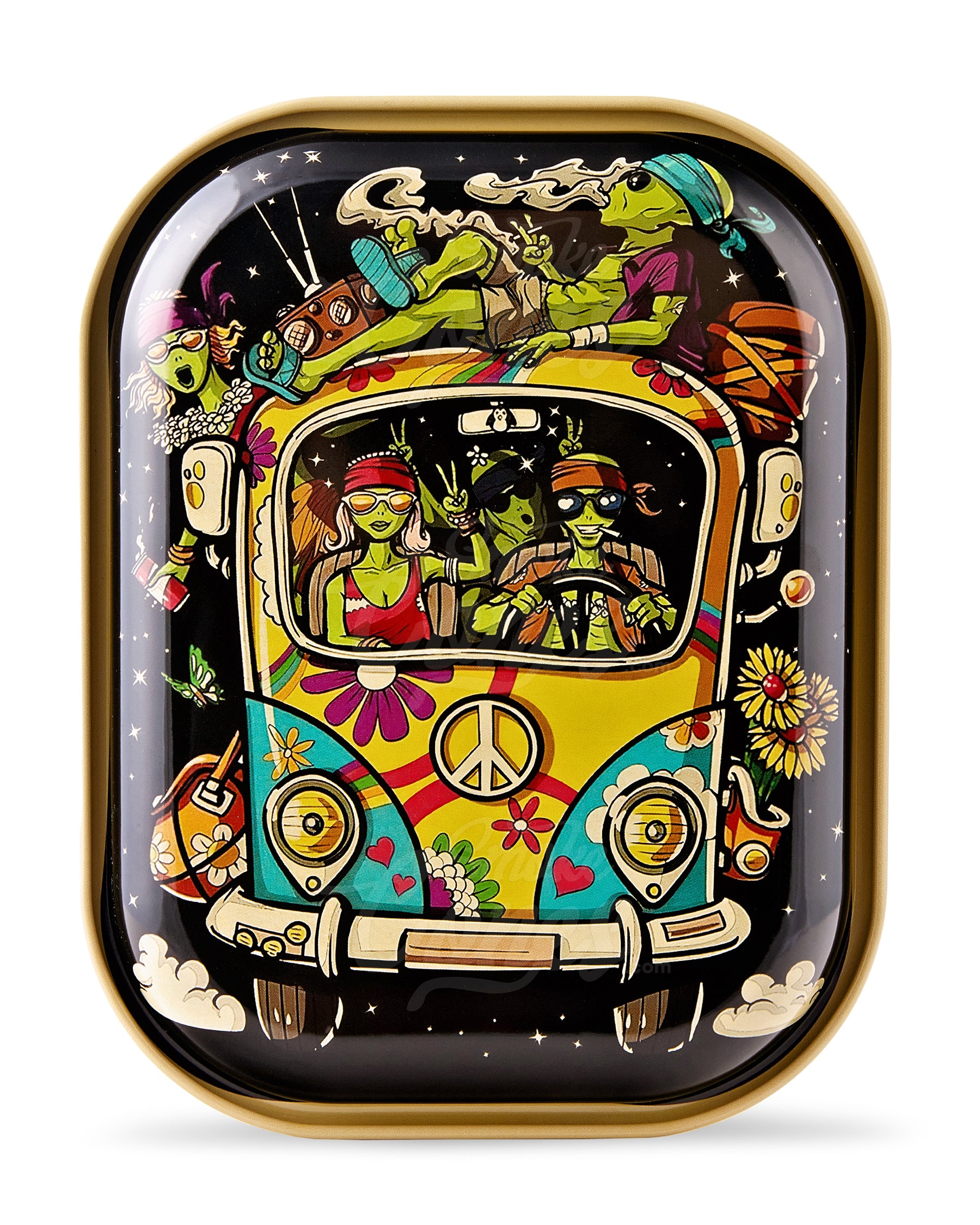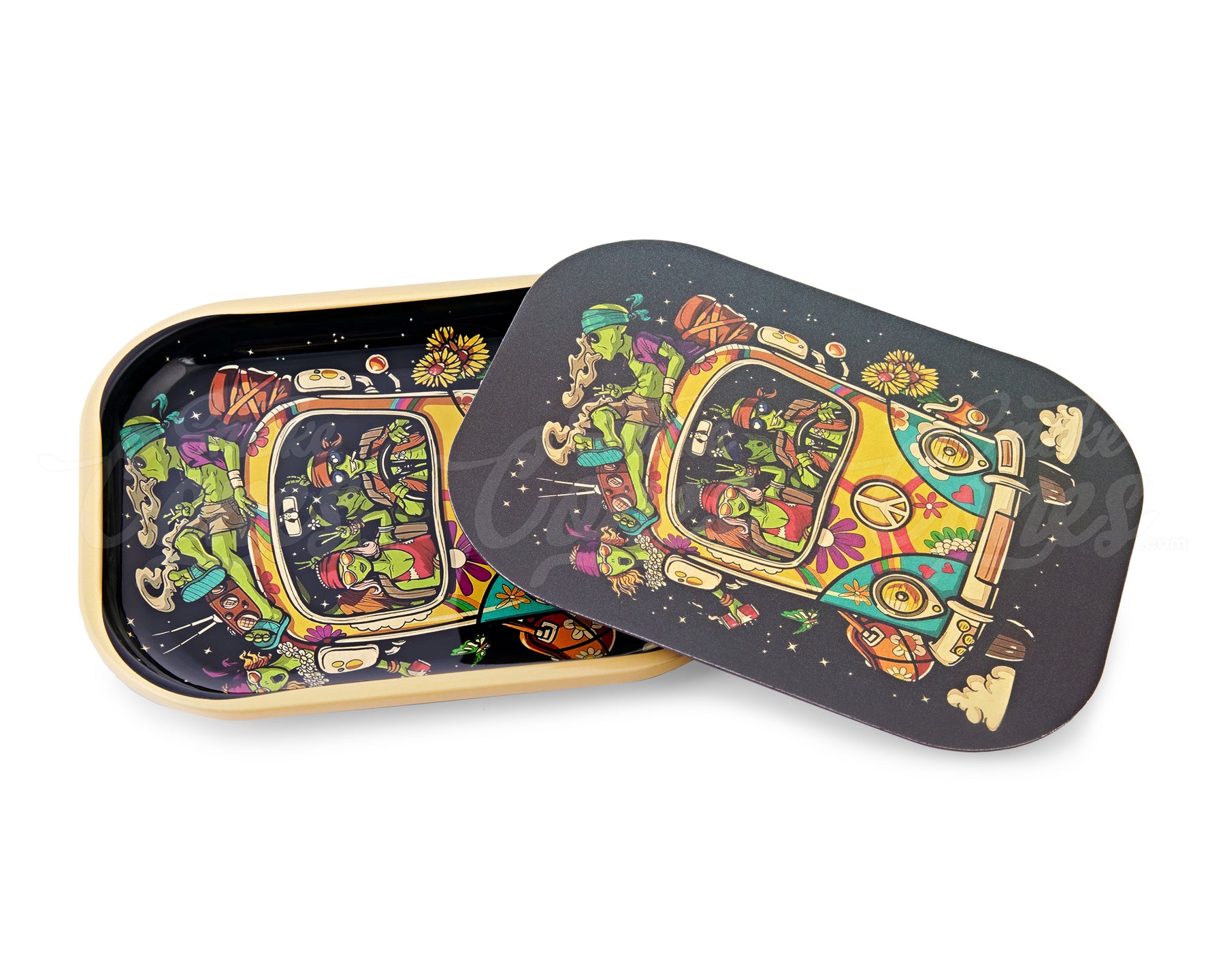 Alien Van Mini Rolling Tray w/ Magnetic Cover
Time travel with an otherworldly twist. The Alien Van Rolling Tray is a nostalgic throwback to the 1970s, with fanciful hippie aliens riding in a classic microbus while reveling in the delights of cannabis. It's not only a fashionable accessory, but also a fashion statement.

This tray isn't just for appearances. Its quality metal surface ensures longevity while giving a smooth experience every time. And, thanks to its small size, it's ideal for any retail store or dispensary counter. Have you ever had the annoying problem of debris or dust contaminating your wraps? No more! The tray comes with a magnetic cover with the same outlandish design, ensuring your wraps stay spotless.
Size: 7" x 5.5" inches
Material: Metal
High edges
Rounded corners
This tray distinguishes itself for smokeshops and dispensaries looking to serve their consumers with more than simply regular cannabis wraps. It mixes functionality with a nostalgic flair, ensuring that every roll is an experience. So, the next time your customers grab for their favorite blunt wraps, send them on a cosmic adventure with the Alien Van Rolling Tray.
INTERNATIONAL: Due to the strict enforcement of shipping regulations, it is not currently permissible to ship this item to addresses outside of the United States.