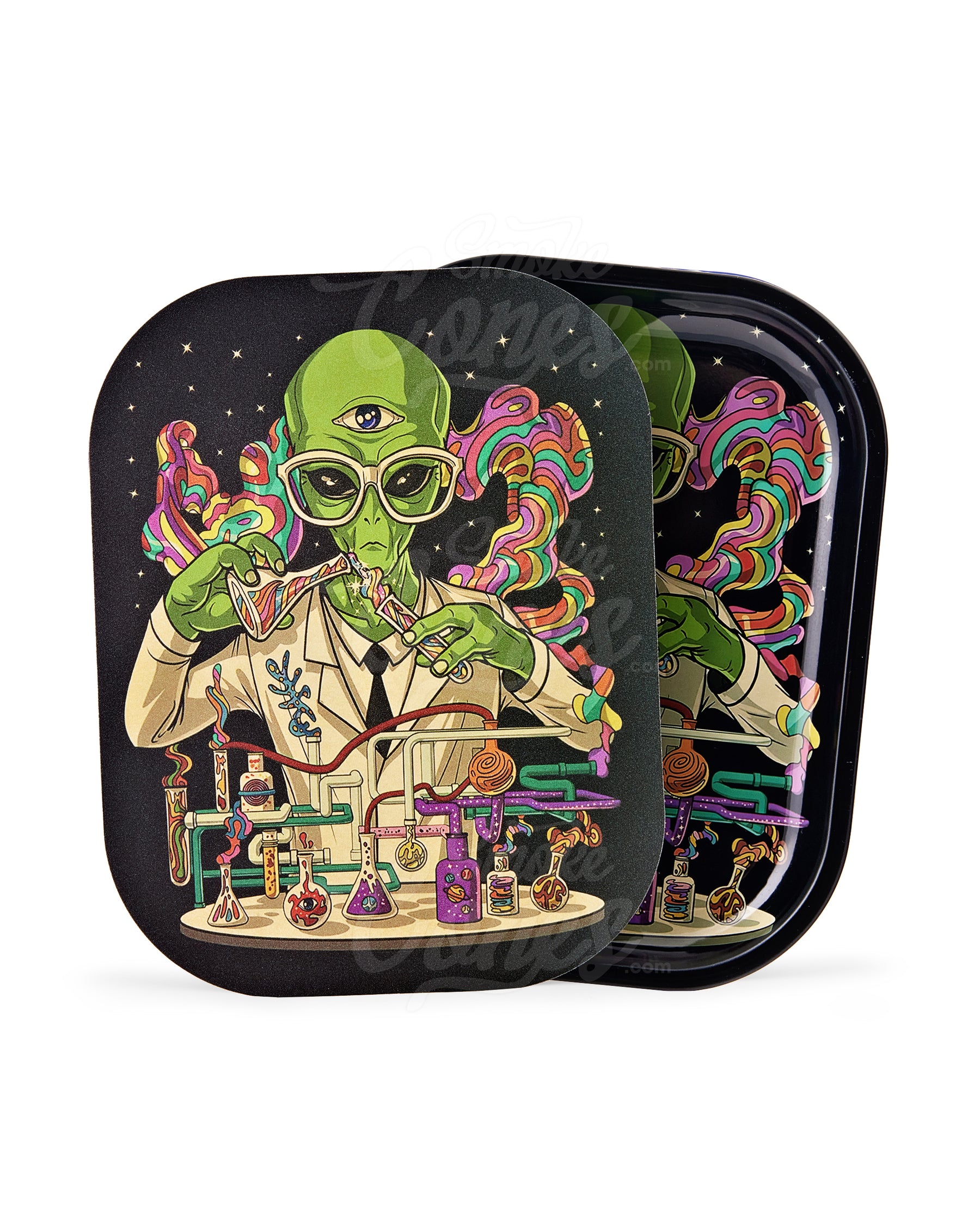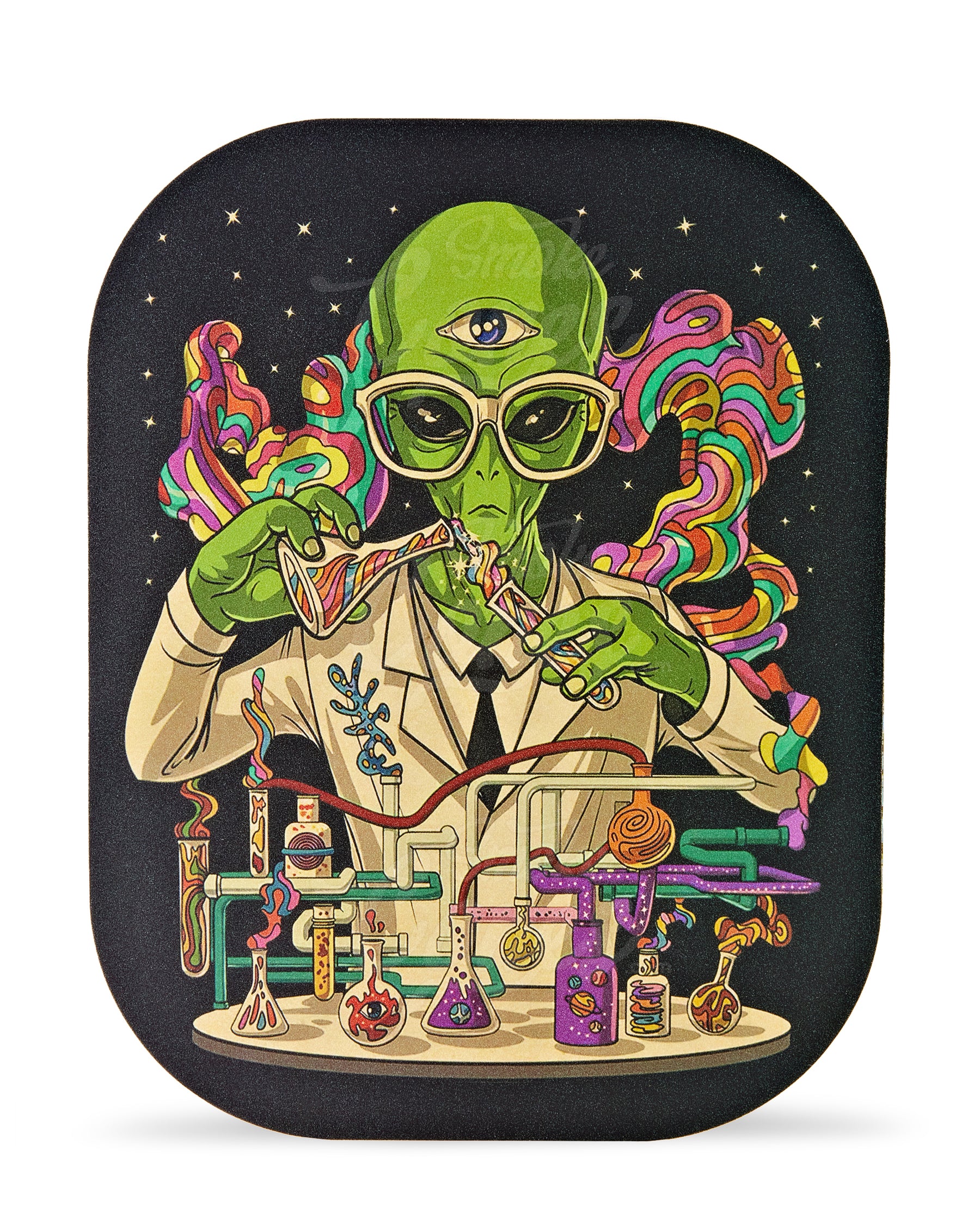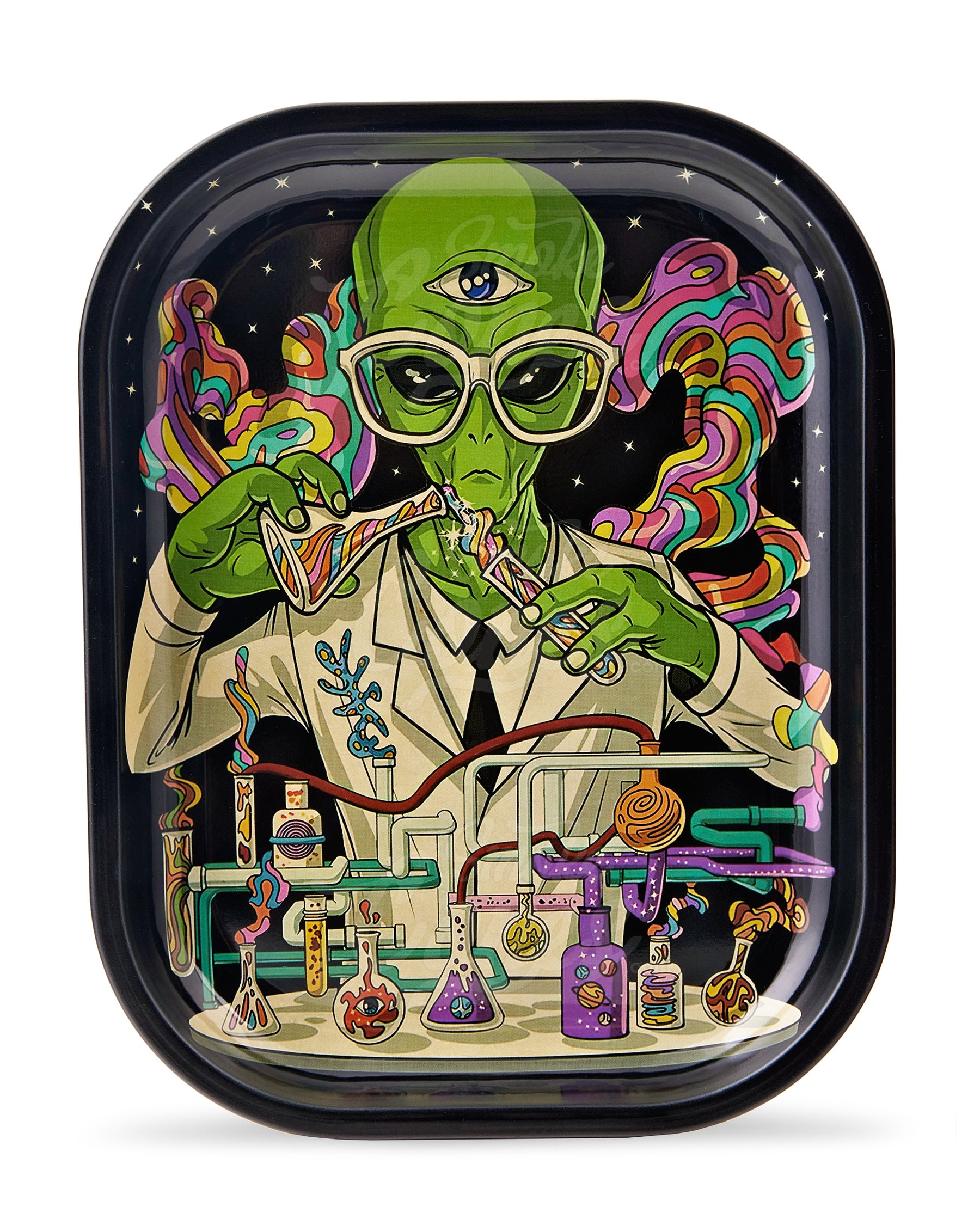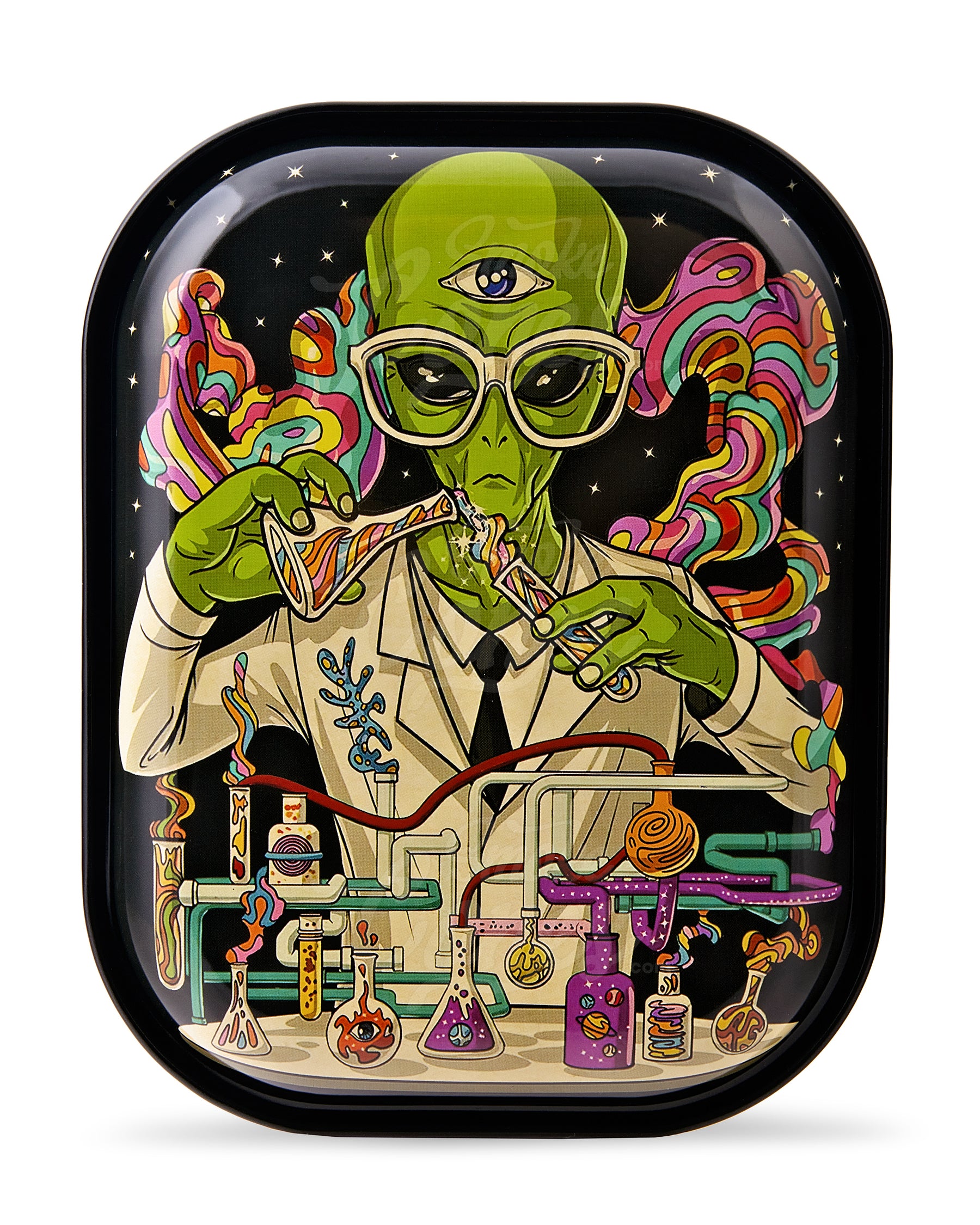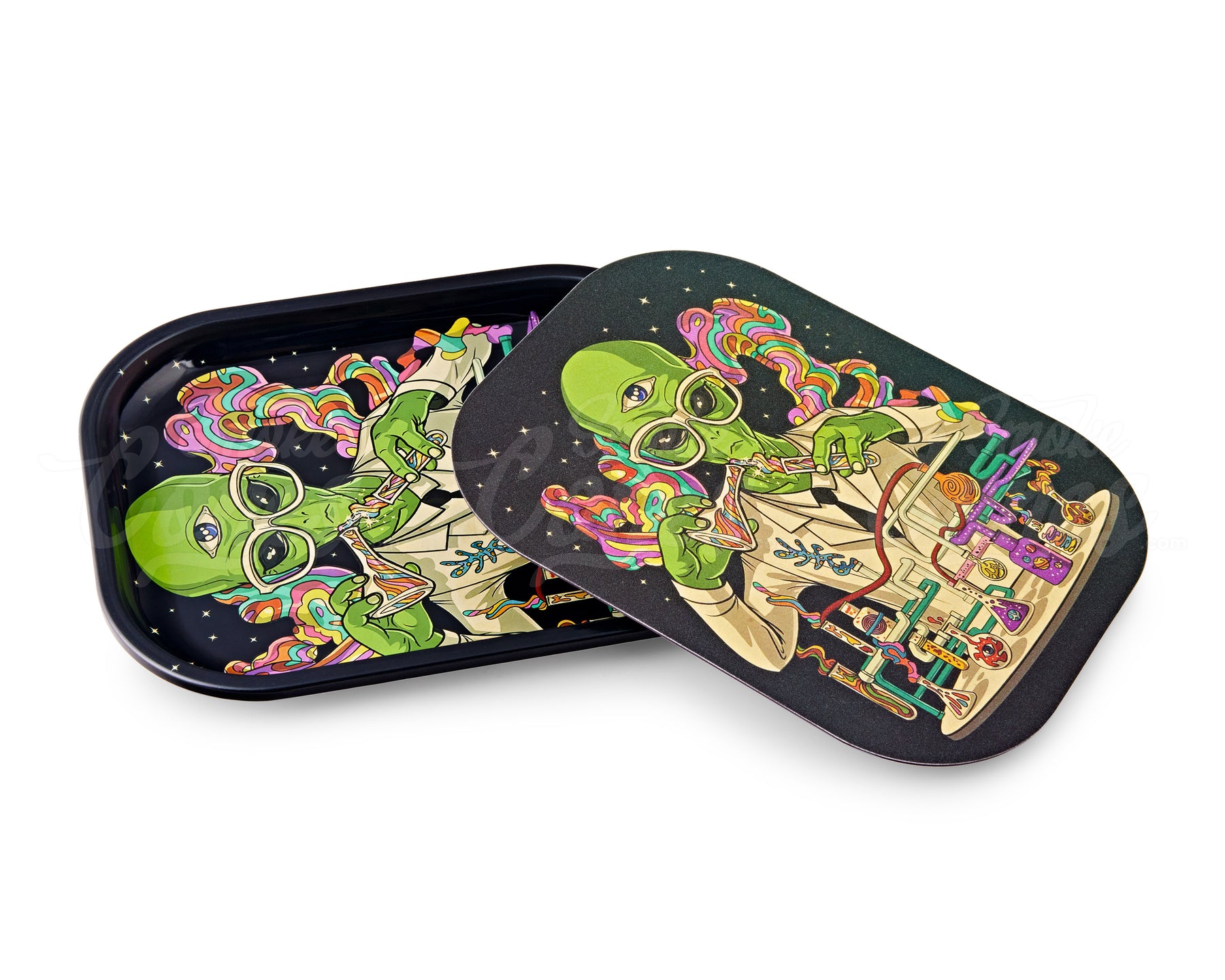 Alien Scientist Mini Rolling Tray w/ Magnetic Cover
Check out this incredible artistic achievement! Consider the strange glances and praises you'll receive from your customers when they see this amusing Alien Scientist Rolling Tray. This sculpture is enhanced by a three-eyed extraterrestrial engulfed in its chemical concoctions.

This finely made dish has a purpose other than decoration. Each roll is smooth and effortless thanks to the better metal surface, which is meant to last. There's also no need to worry about spills or waste. The tempting appearance of the accompanying magnetic cover provides a secure and clean surface every time.
Are you concerned about the size? This 7in x 5.5in tiny tray is ideal for individuals wishing to reduce space without sacrificing elegance or functionality.
Eye-catching alien scientist design – A colorful three-eyed alien in its lab.
Premium metal material – Durability meets elegance.
Magnetic cover included – Consistency in design and practicality.
Perfect for smokeshop retail – A definite standout among blunt wraps and related products.
Convenient mini size – Compact, yet incredibly functional.
This Alien Scientist Rolling Tray is sure to stir a conversation, whether your customers are rolling cannabis wraps or simply admiring the intriguing design. This cosmic accessory made specifically for smokeshop retail businesses and dispensaries will make your goods stand out.
INTERNATIONAL: Due to the strict enforcement of shipping regulations, it is not currently permissible to ship this item to addresses outside of the United States.