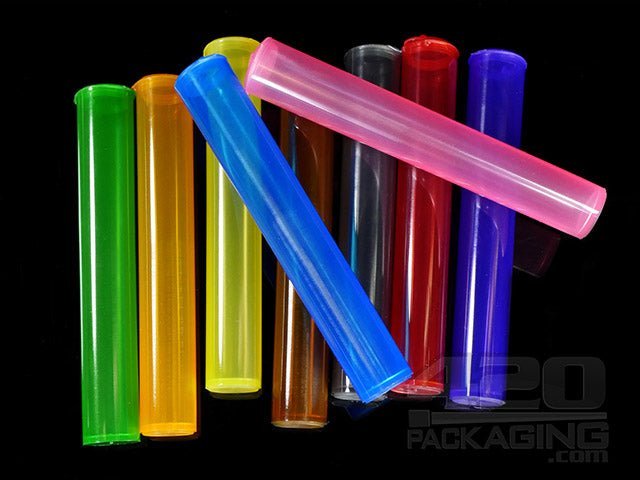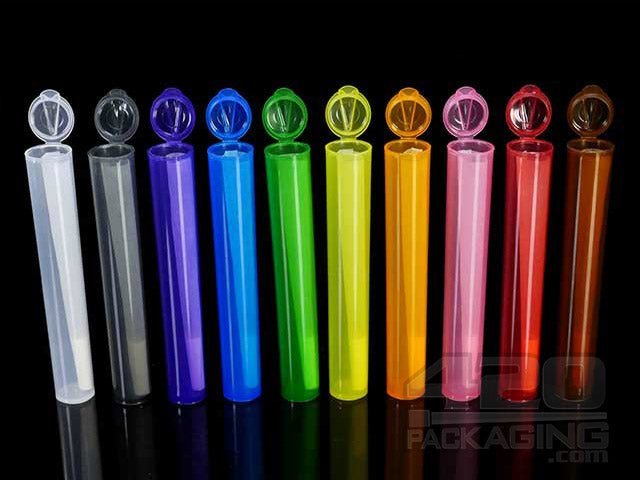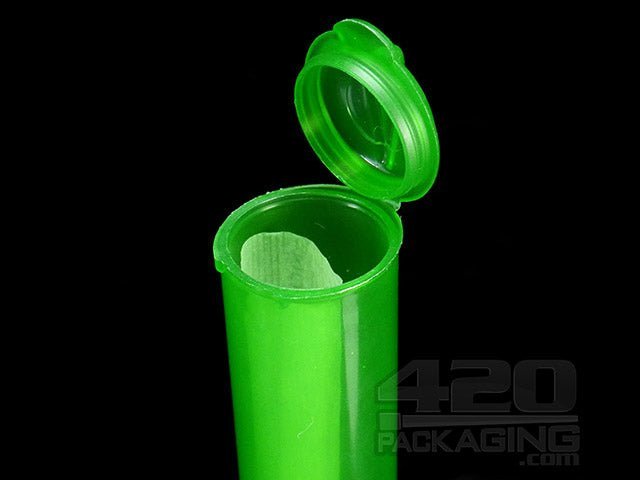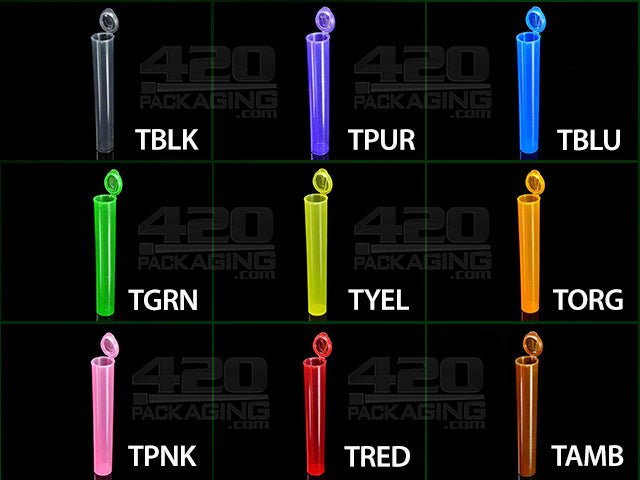 109mm Transparent Mix Plastic J-Tubes (074300) 1000/Box
Click Below To Confirm Non-Child Resistant<-u> J-Tubes:
Click Below To Confirm Non-Child Resistant<-u> J-Tubes
The Transparent Mix J-Tubes come with pre selected, randomly mixed, Transparent colors. Microvials are small plastic tubes and vials that, depending on the tube size, are used for storing seeds, oils, concentrates or pre rolls. These tubes are made in the USA from 100% recyclable polypropylene plastic. Thanks to their unique hinged lid design these vials are moisture and air resistant providing much needed security during transportation and long term storage. 074300 J Tube holds both the 109mm pre rolled cones. This container is not child resistant. These containers are all opaque in color meaning they cannot be seen through.
Transparent Mixed Container Boxes are not guaranteed to have even amounts of each container color, nor are they guaranteed to have all 10 colors in one box. Container color selection is completely random. Transparent Mix colors include Clear, Black, Violet, Blue, Green, Yellow, Orange, Red, Pink and Amber.
Please note, unfilled 109mm cones will fit perfectly inside tube. Filled and twisted 109mm cones will have extra space inside tube. For exact measurements on our plastic J-Tubes, please see the measurements tab on each product.