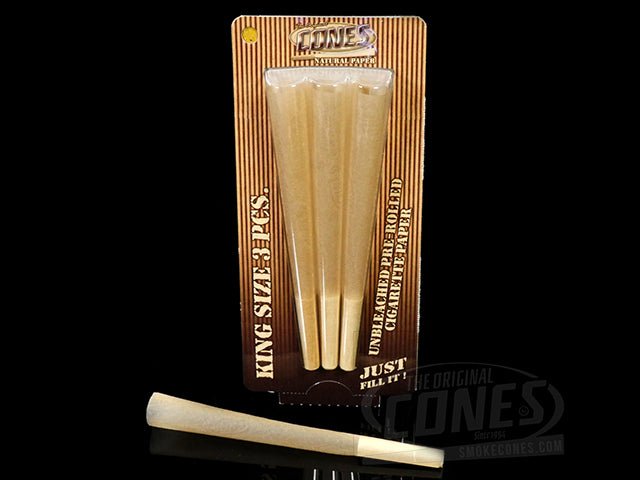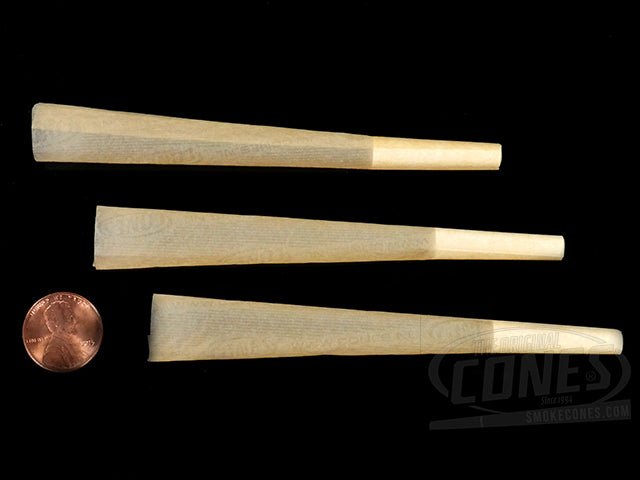 109mm Natural King Size Blister Pre-Rolled Cones 3 Pack 50/Box
The Original Cones brand is proud to offer 50 Pack of our famous king-size blister Cones. These pre-rolled packs are the perfect way to ensure you always have a few cones on hand. Each pack contains 3 king size cones, which are 109mm in length and can hold 1.3 grams of flower.
The cones are made from 100% natural paper and are chlorine and gum free. Plus, they're easy to fill and roll. So, whether you're a beginner or an expert, you'll be able to enjoy a perfect cone every time.
ALL SALES ON THIS ITEM ARE FINAL. NO RETURNS AVAILABLE ON THIS PRODUCT.
- Item number 050-0047-p

- King size

- 3 Piece Blister Pack

- 50 Packs Per Box

- Made with smooth burning Natural rice paper

- Will not trail

- 20m filter

- Easy to fill and handle

- Compatible with 109mm filling device

- Can be stored inside 109mm J-tubes



Cone Measurements


Cone size - 109mm (4 inch)

Filter size - 20mm

Holds Approximately 1.3 Grams




Packaging Measurements


Width: 2.56 Inches

Length: 5.7 Inches

Hang Tab Hole: .20 Inch