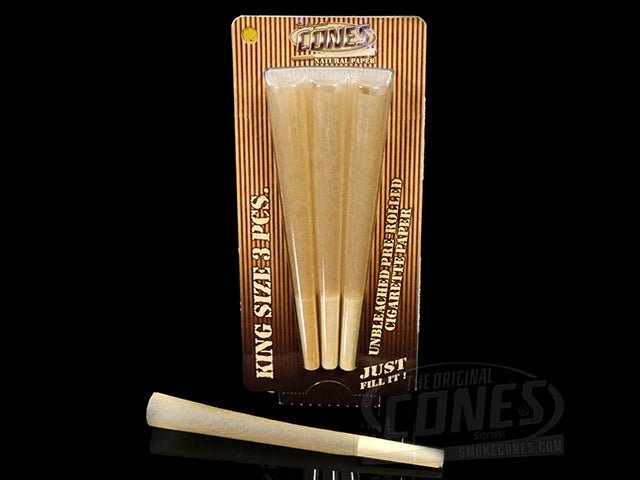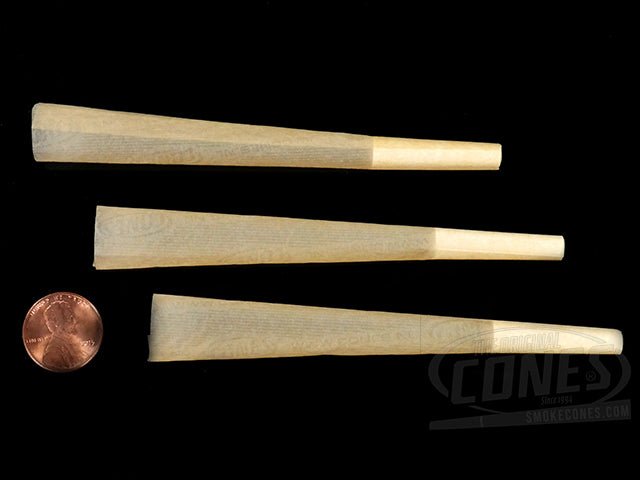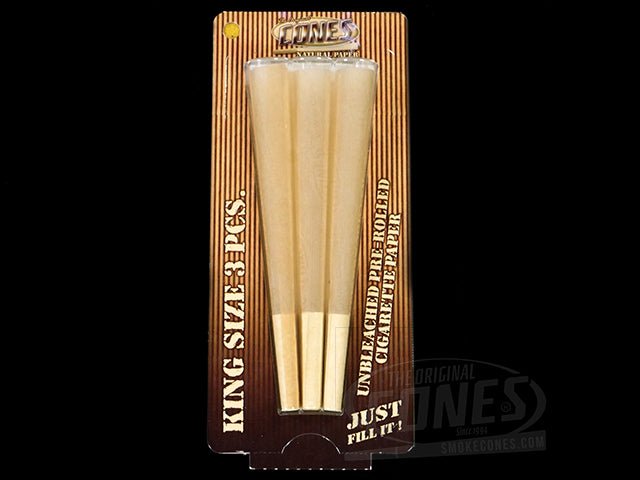 109mm Natural King Size Blister Pre-Rolled Cones 3/Box
The Original Cones brand has been around since 1998 and has become a trusted name in the pre-rolled cone industry. Their cones are made from 100% natural paper and are GMO-free. The company is based out of Los Angeles, California, and ships its products worldwide.
The Original Cones brand offers a wide variety of pre-rolled cones in different sizes and flavors. The king-size blister Cones brand pre-rolled cones are one of the most popular items in the Original Cones line. The Blister packs come with 3 king size cones per pack and are 109mm in length. Cones are able to hold 1.3 grams of flower
ALL SALES ON THIS ITEM ARE FINAL. NO RETURNS AVAILABLE ON THIS PRODUCT.
- Item number 050-0047-p

- King size

- 3 Piece Blister Pack

- Made with smooth burning Natural rice paper

- Will not trail

- 20m filter

- Easy to fill and handle

- Compatible with 109mm filling device

- Can be stored inside 109mm J-tubes

Cone Measurements


Cone size - 109mm (4 inch)

Filter size - 20mm

Holds Approximately 1.3 Grams




Packaging Measurements


Width: 2.56 Inches

Length: 5.7 Inches

Hang Tab Hole: .20 Inch