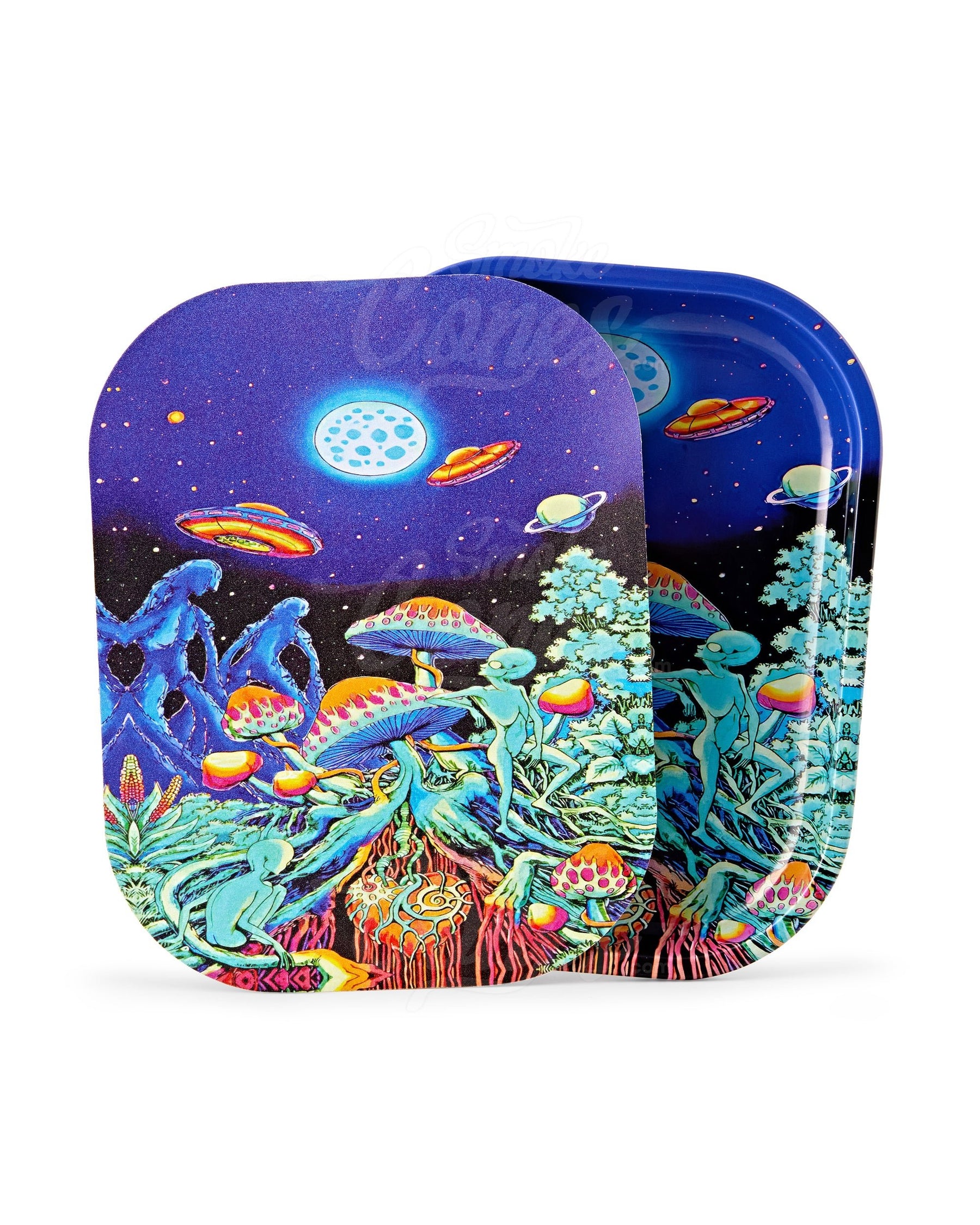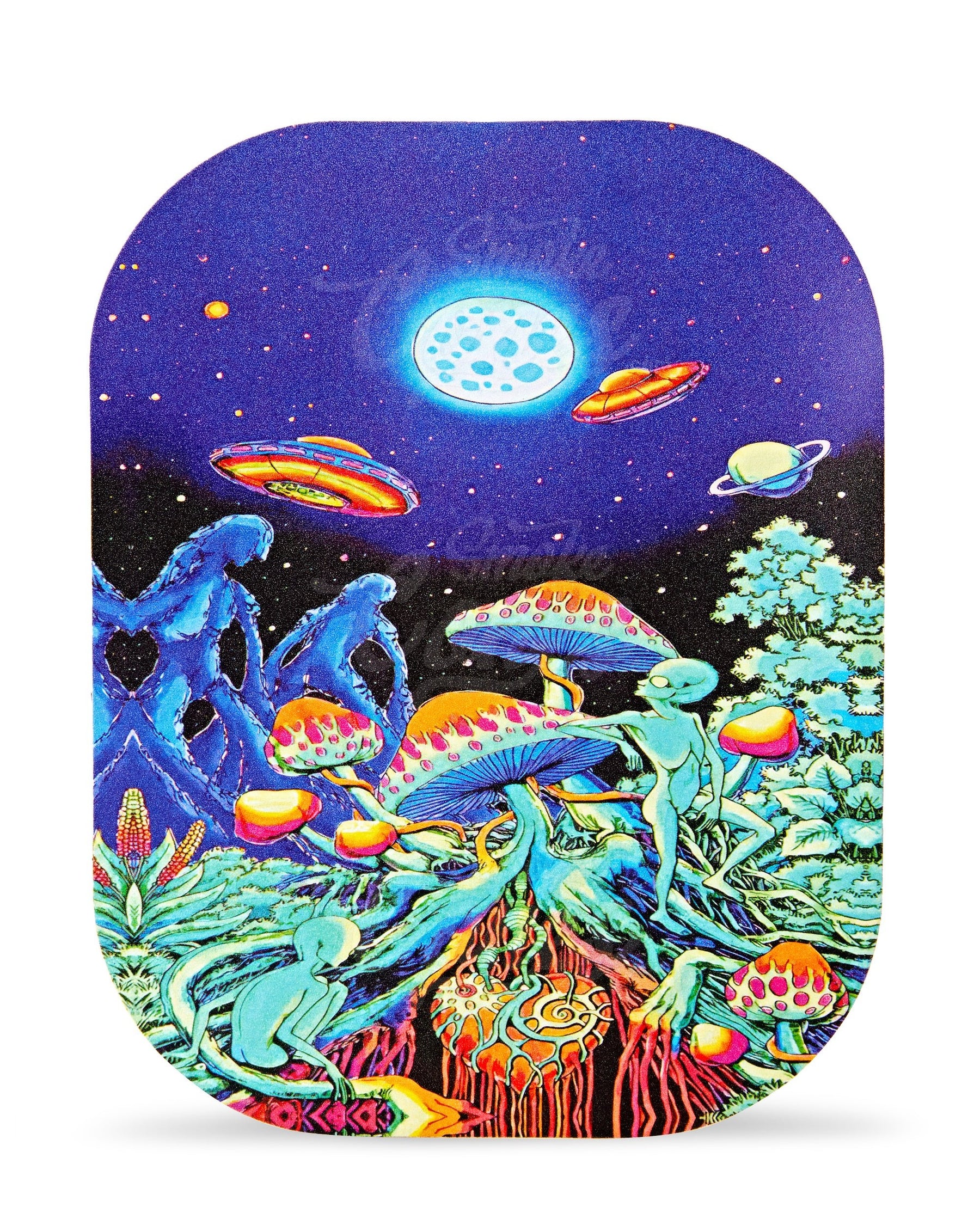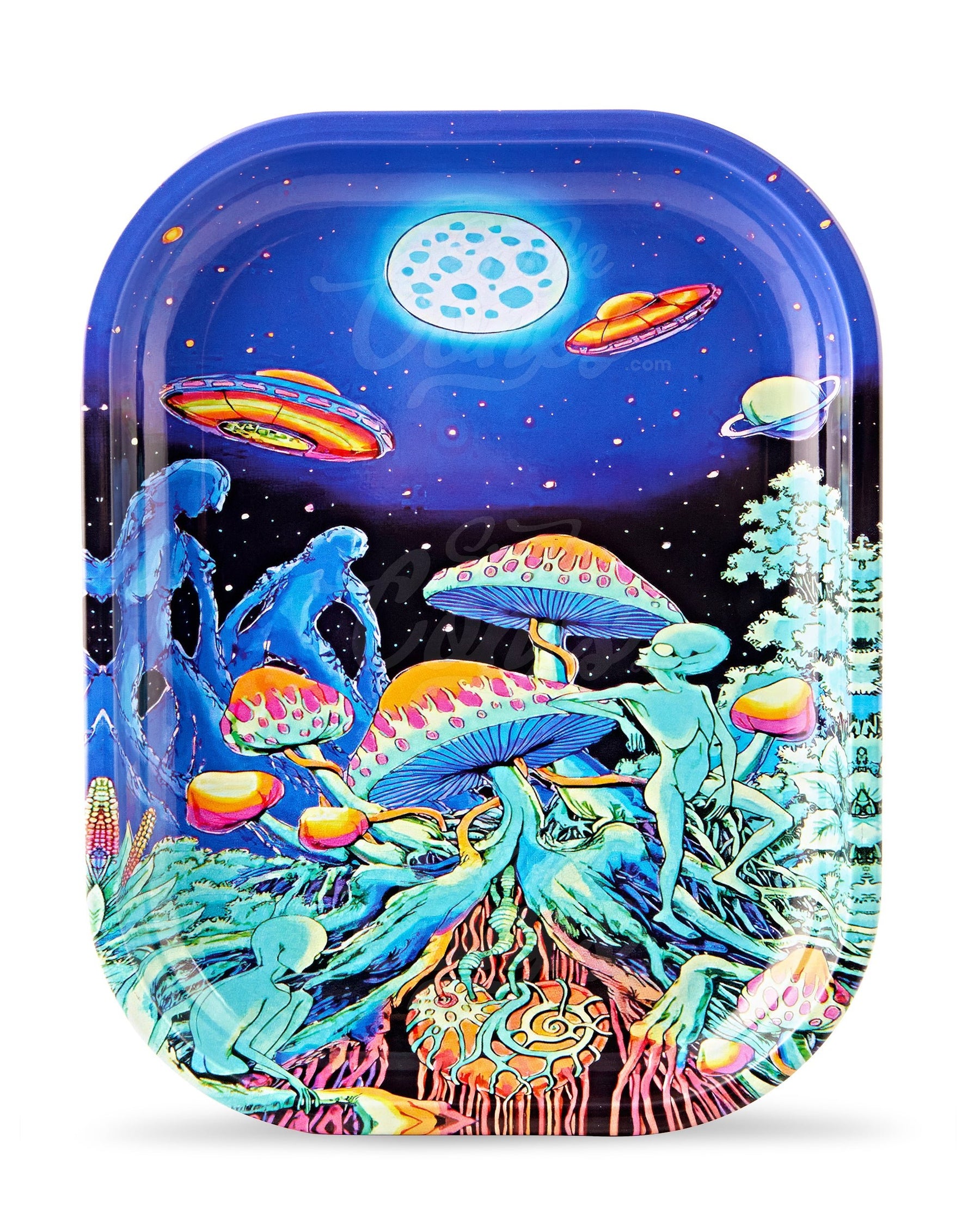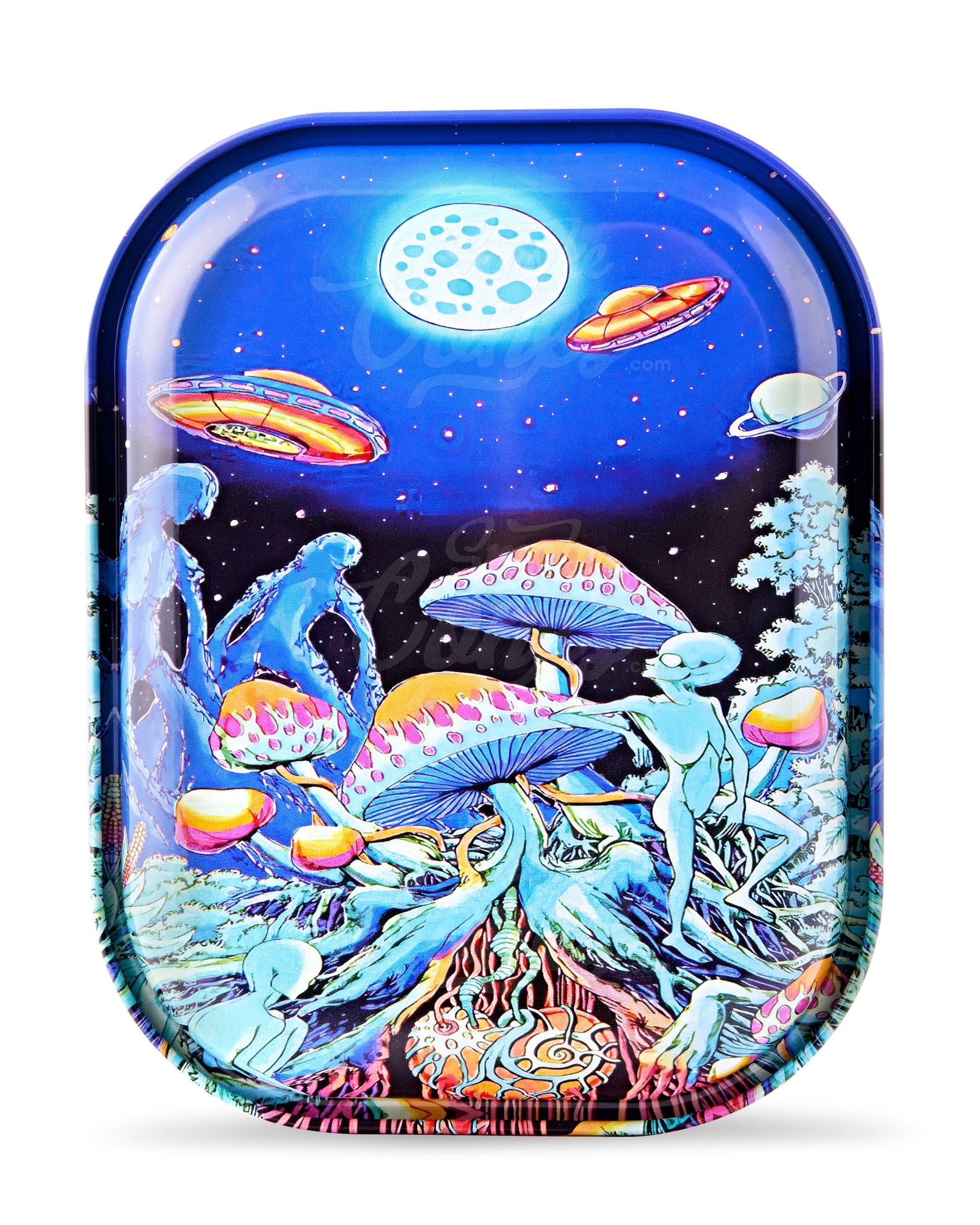 Space Mushroom Mini Rolling Tray w/ Magnetic Cover
Consider the following scenario: aliens trapped on a mushroom planet, their vibrant surroundings pulsing with psychedelic colors. That is the wonderful artwork that perfectly reflects the essence of our Space Mushroom Rolling Tray. This one-of-a-kind tray, created with meticulous attention to detail, is a magnificent blend of aesthetics and utility that is sure to be a favorite among blunt wrap connoisseurs.

You may be wondering what makes this tray unique. Apart from its eye-catching design, it boasts a great metal surface that is both strong and attractive. This rolling tray's visual appeal and manufacturing quality are sure to wow, whether you're a dispensary, smoke shop, or simply an enthusiast. It doesn't end there.
Size: 7" x 5.5" inches
Material: Metal
High edges
Rounded corners
If you're building an elite collection for your dispensary or a smoke shop owner looking to give the best for your clientele, the R&M Trippy Rolling Tray w/ Magnetic Cover is a must-have. Bring this blend of pop culture and purpose into your home, and you'll find it quickly becoming a favorite among blunt wrap connoisseurs!
INTERNATIONAL: Due to the strict enforcement of shipping regulations, it is not currently permissible to ship this item to addresses outside of the United States.