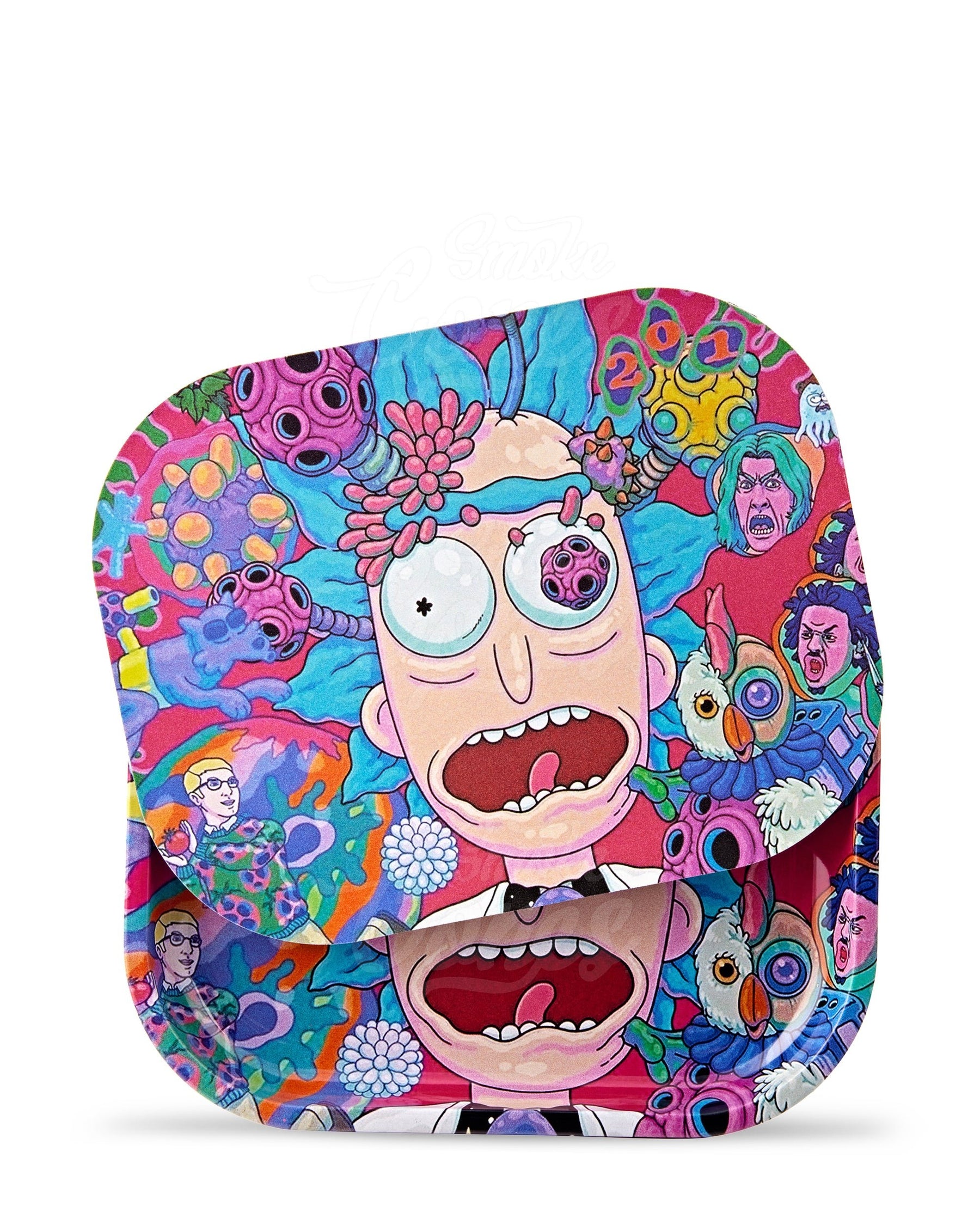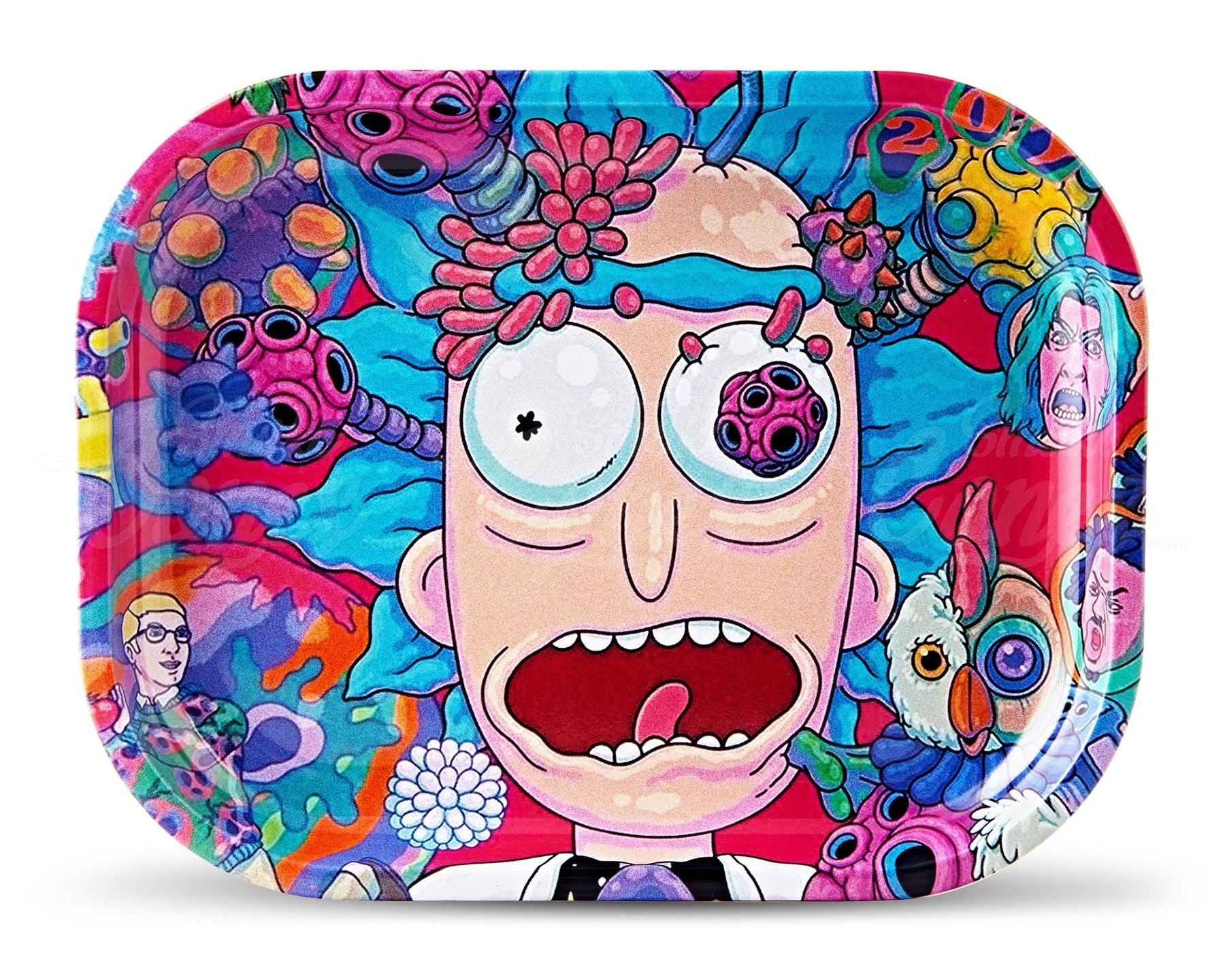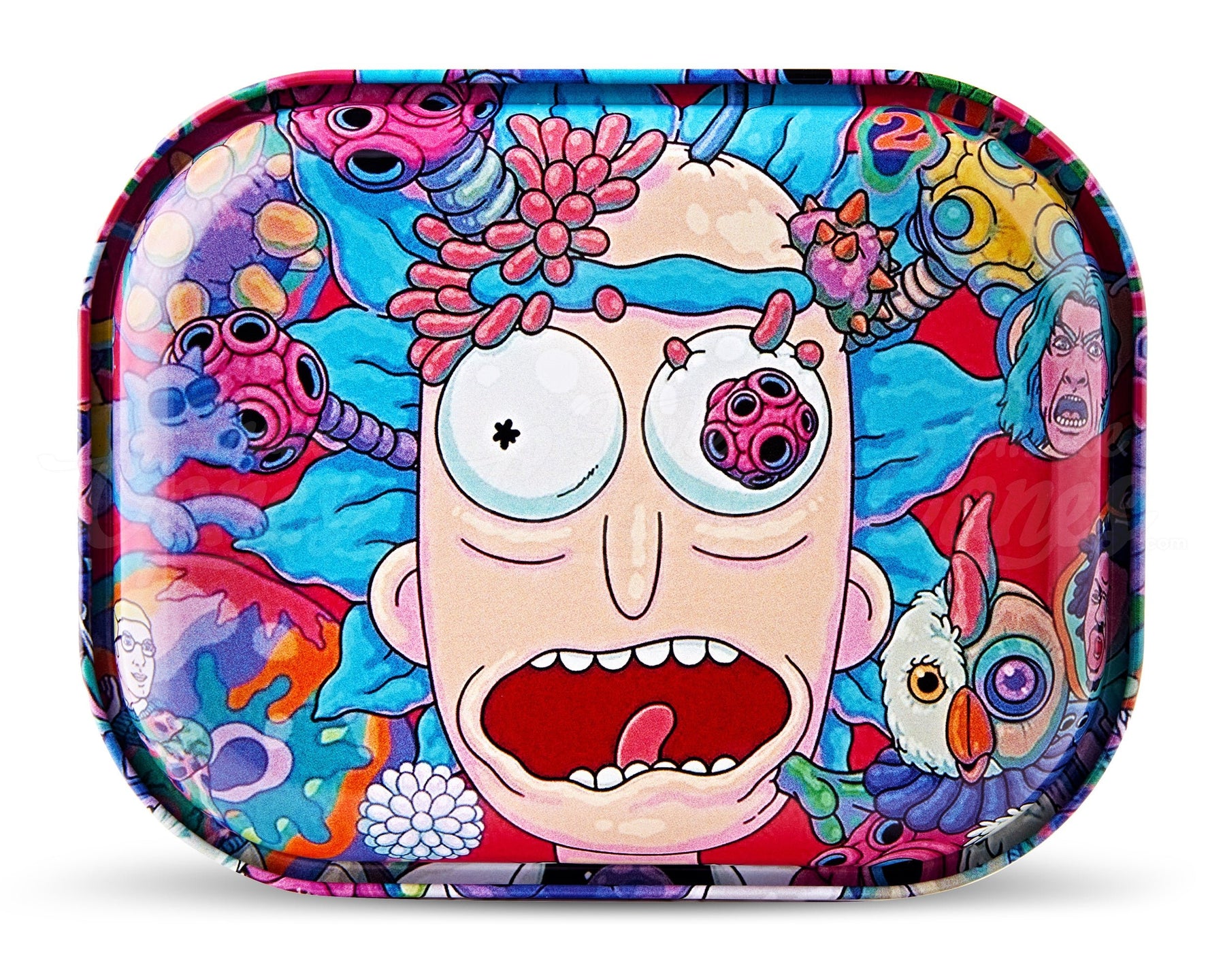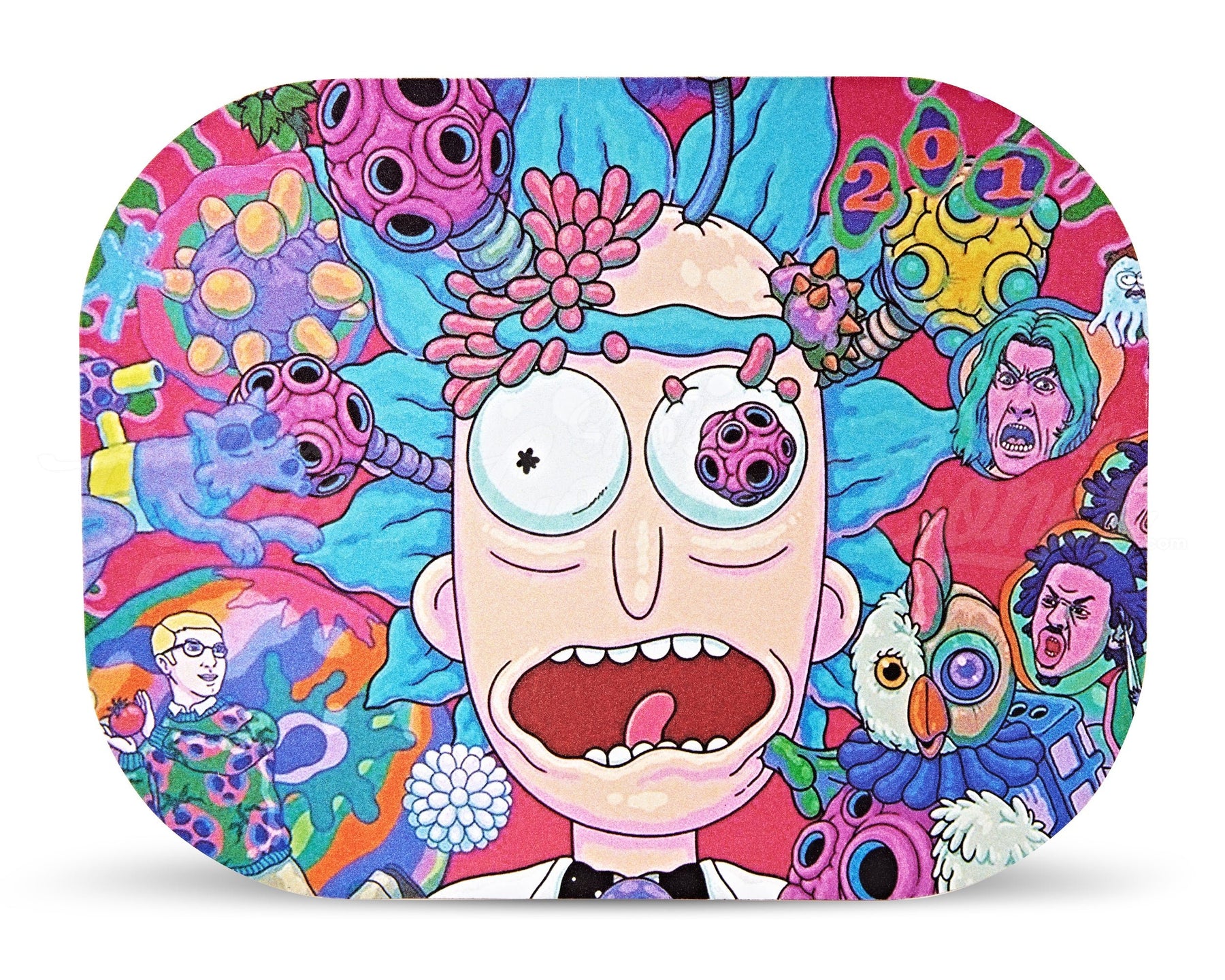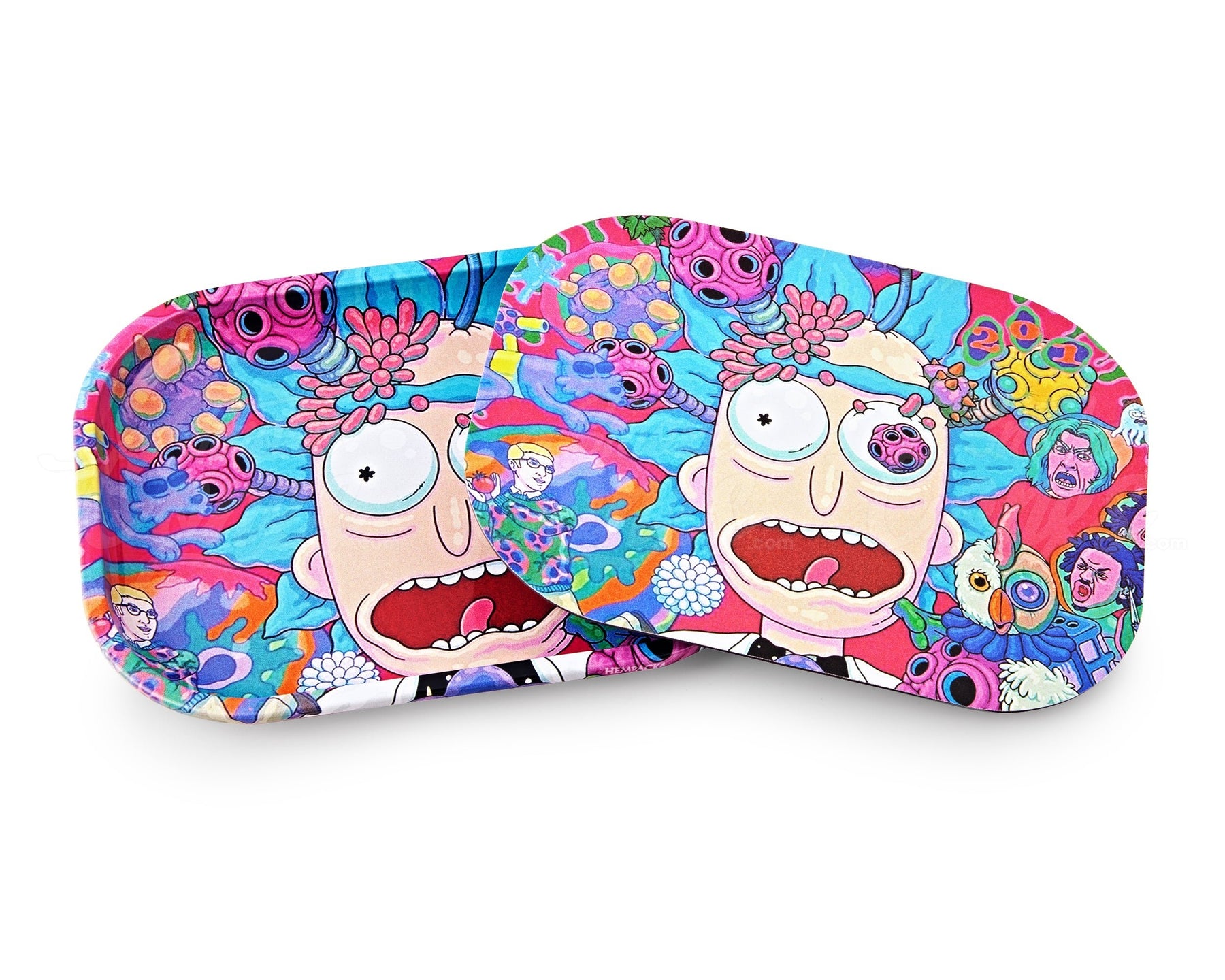 R&M Trippy Mini Rolling Tray w/ Magnetic Cover
The R&M Trippy Rolling Tray w/ Magnetic Cover allows you to roll in style while also making a statement. This tray is more than just a decorative item; it's a tribute to timeless design and modern functionality, inspired by a favorite TV show. It's designed in a tiny form that fits nicely on your counter, keeping your cannabis wraps close at hand.

This isn't just a tray; it's an experience. The tray's high-quality metal surface provides longevity while also adding a refined touch. And what if you need to keep things tidy or travel with it? The magnetic cover, which features the same appealing design, has you covered—literally.
Size: 7" x 5.5" inches
Material: Metal
High edges
Rounded corners
The R&M Trippy Rolling Tray w/ Magnetic Cover is an absolute must-have if you're developing an elite collection for your dispensary or a smoke shop owner trying to provide the best for your customers. Bring this fusion of pop culture and purpose into your home and watch it soon become a favorite among blunt wrap connoisseurs!
INTERNATIONAL: Due to the strict enforcement of shipping regulations, it is not currently permissible to ship this item to addresses outside of the United States.