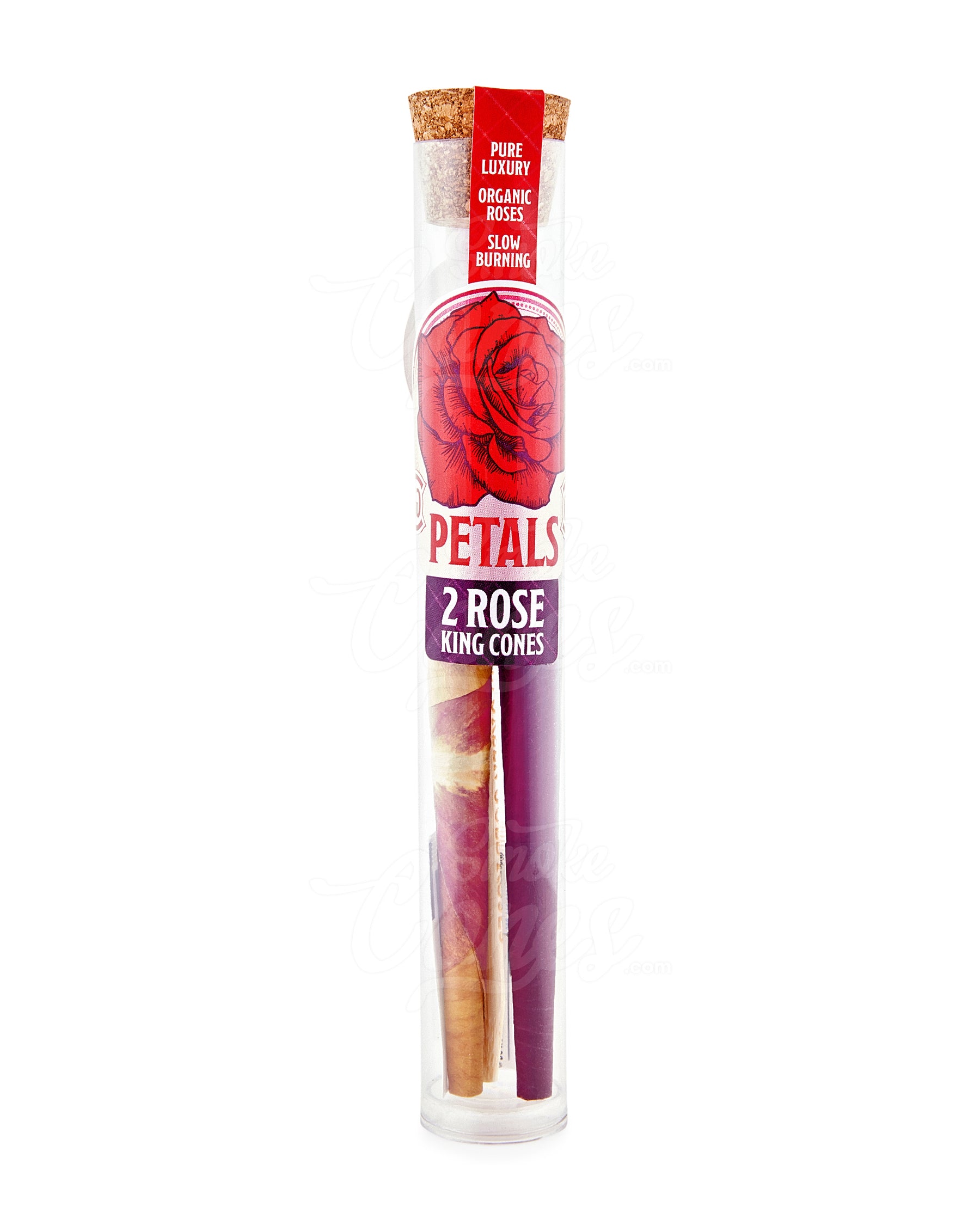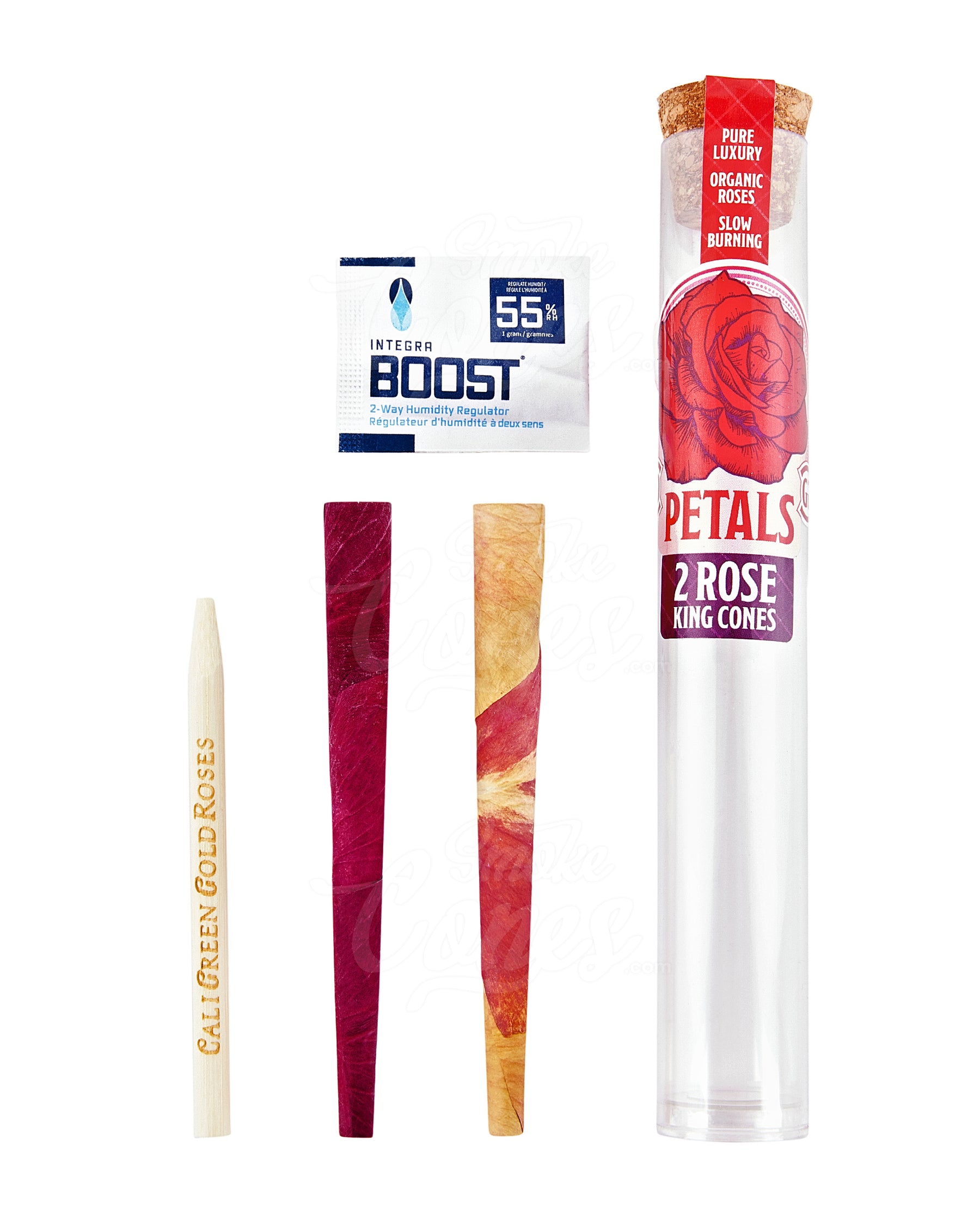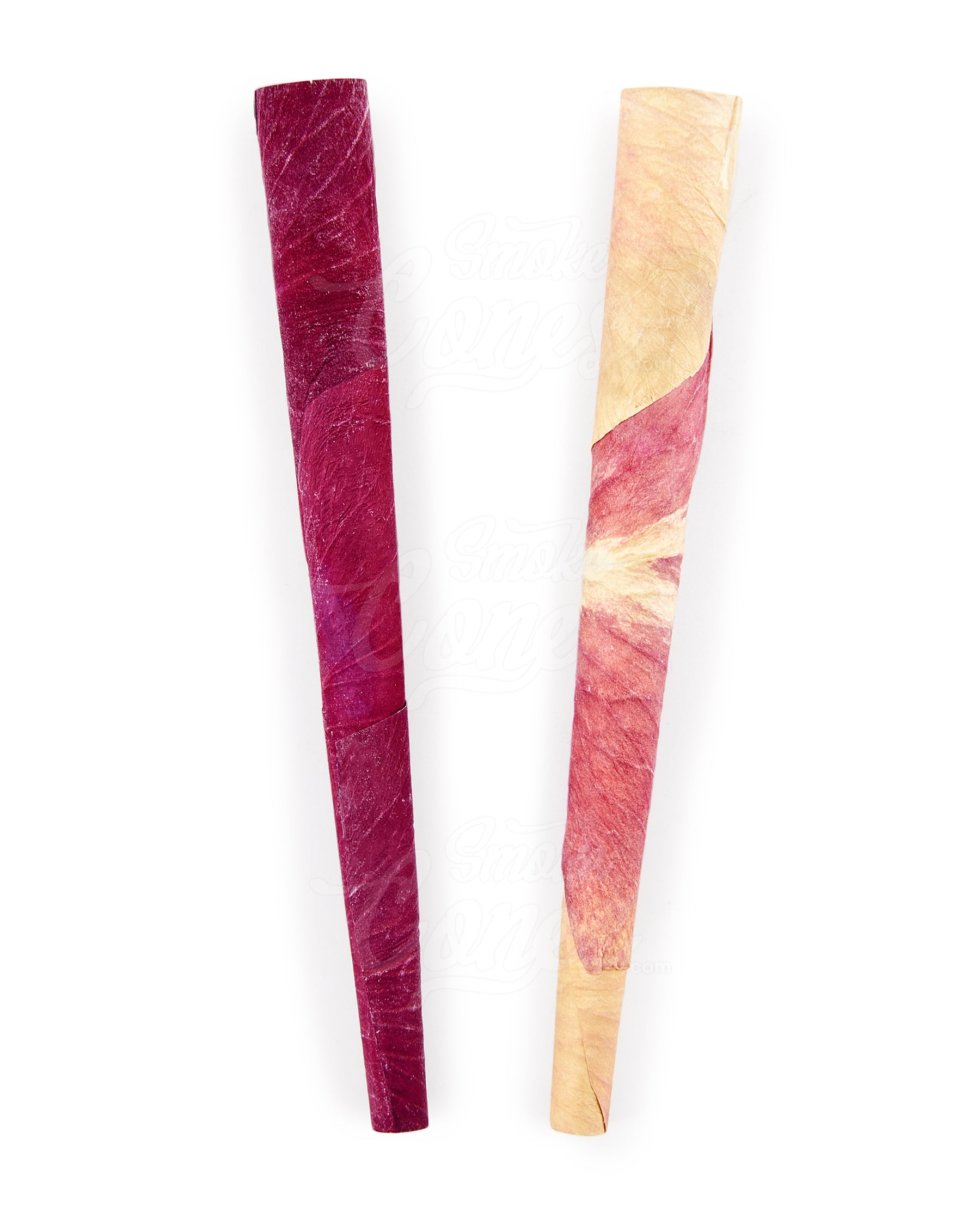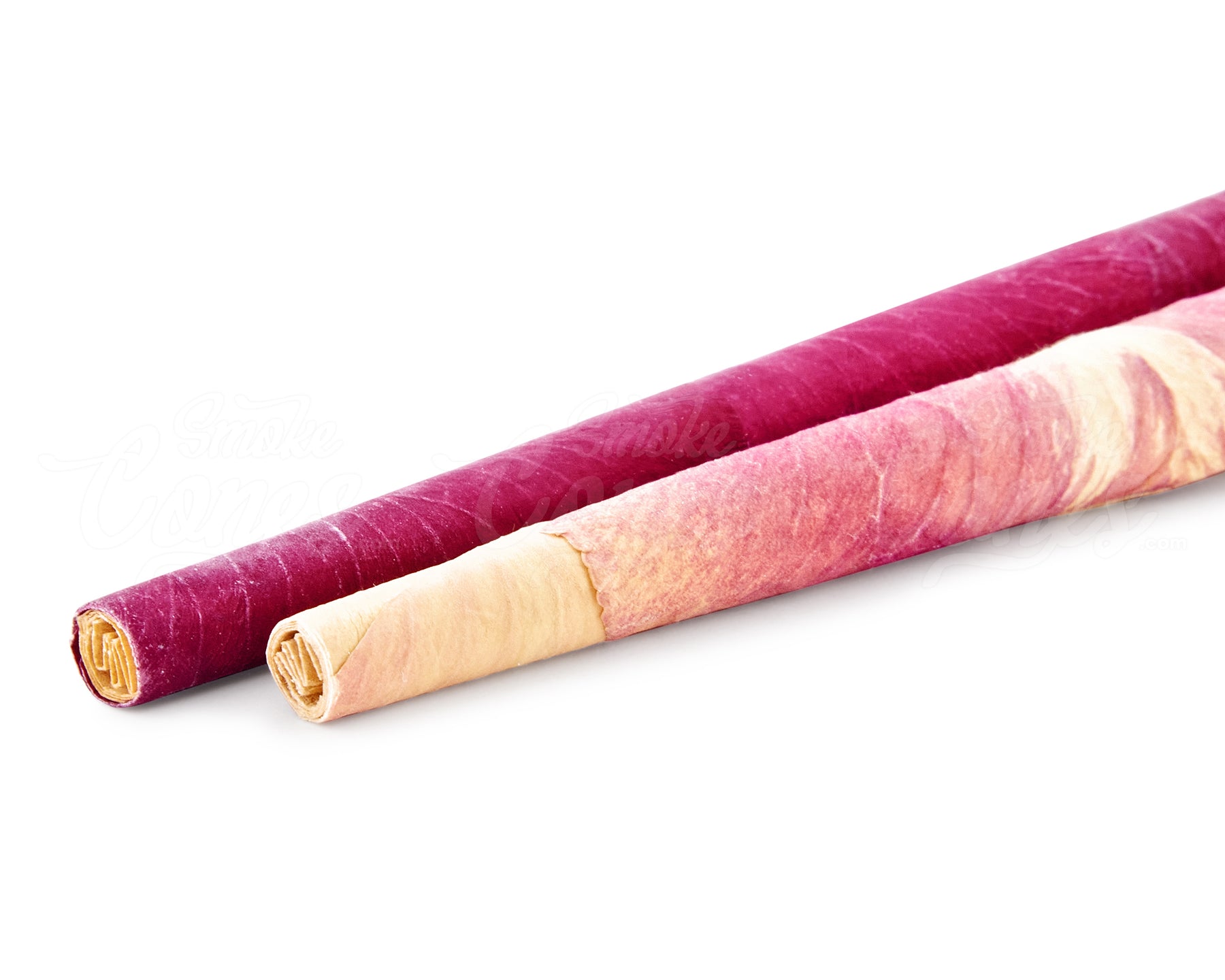 Handmade 109mm King Size Organic Paper Rose Petal Pre Rolled Cones 2/Box
Try something new and give your loved ones some Handmade Organic Rose Petal King Size Cones. The vibrant pink colors and alluring aroma of these exquisite rose cones, which are meticulously created, will awaken all of your senses.

A 2-way humidity pack, a gorgeous tamper seal, and a cork cap are all included in the tube packaging to maximize the longevity of each rose petal cones. If properly stored, our rose petal cones can last up to a year without losing their luster; just be sure to keep them out of the sunlight. This rose petal joint is also entirely natural and free of any dangerous chemicals or artificial colors. So, place your order right away and show your significant other some pre-rolled cone love!
2 Cones Per Tube

1 Humidity Pack

1 Bamboo Packing Tool

Size: 109mm

Material: Organic

Capacity: 1.15 Gram