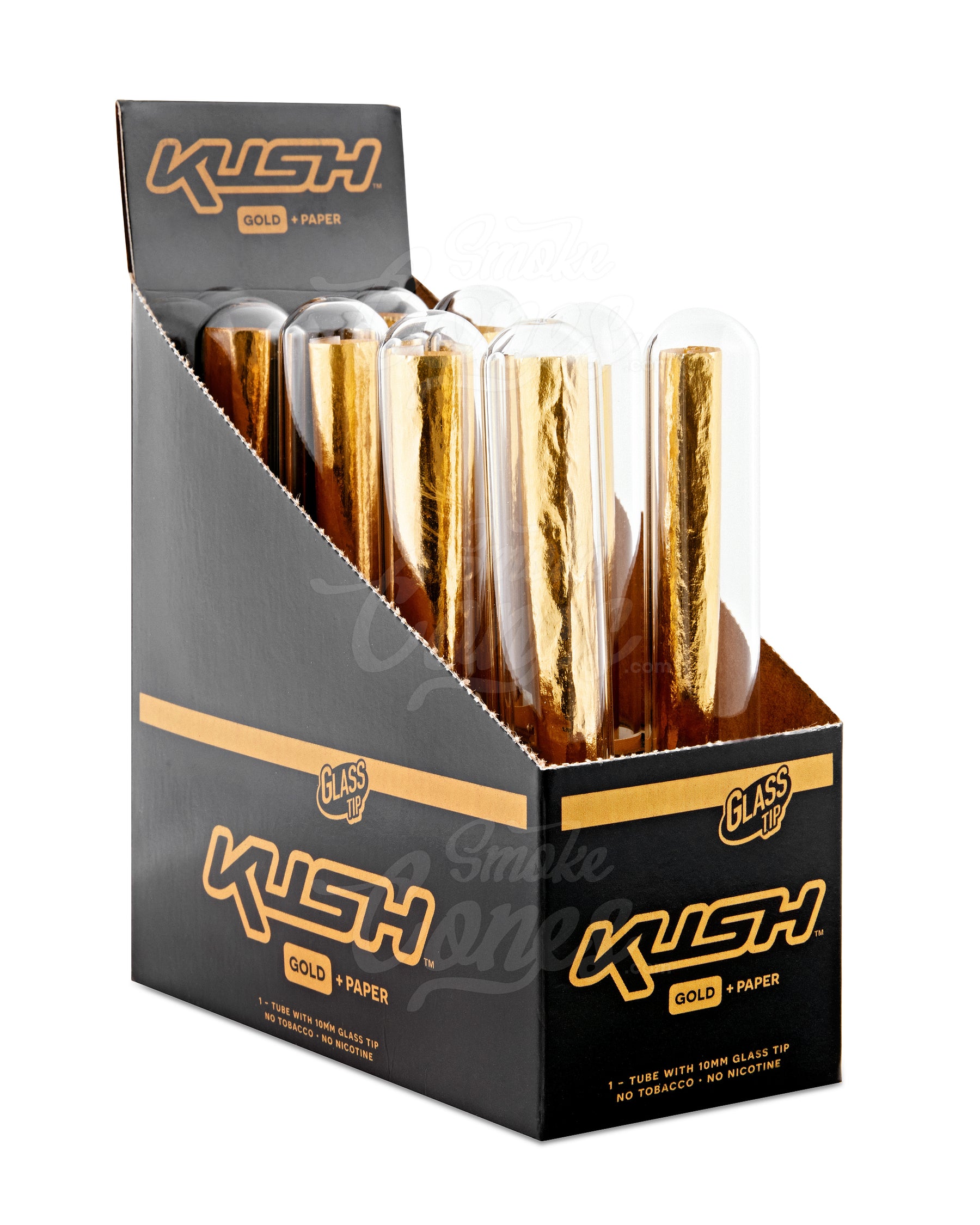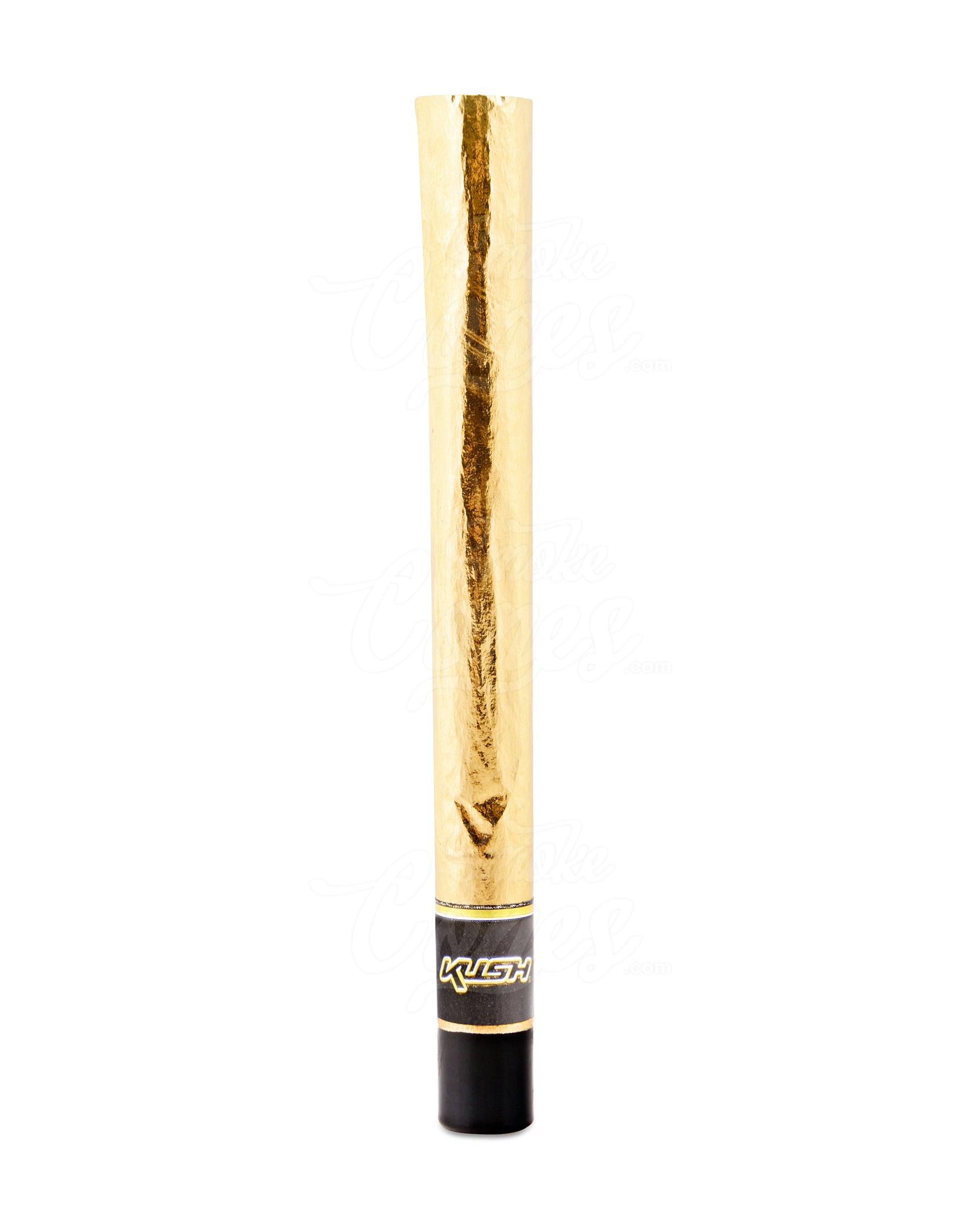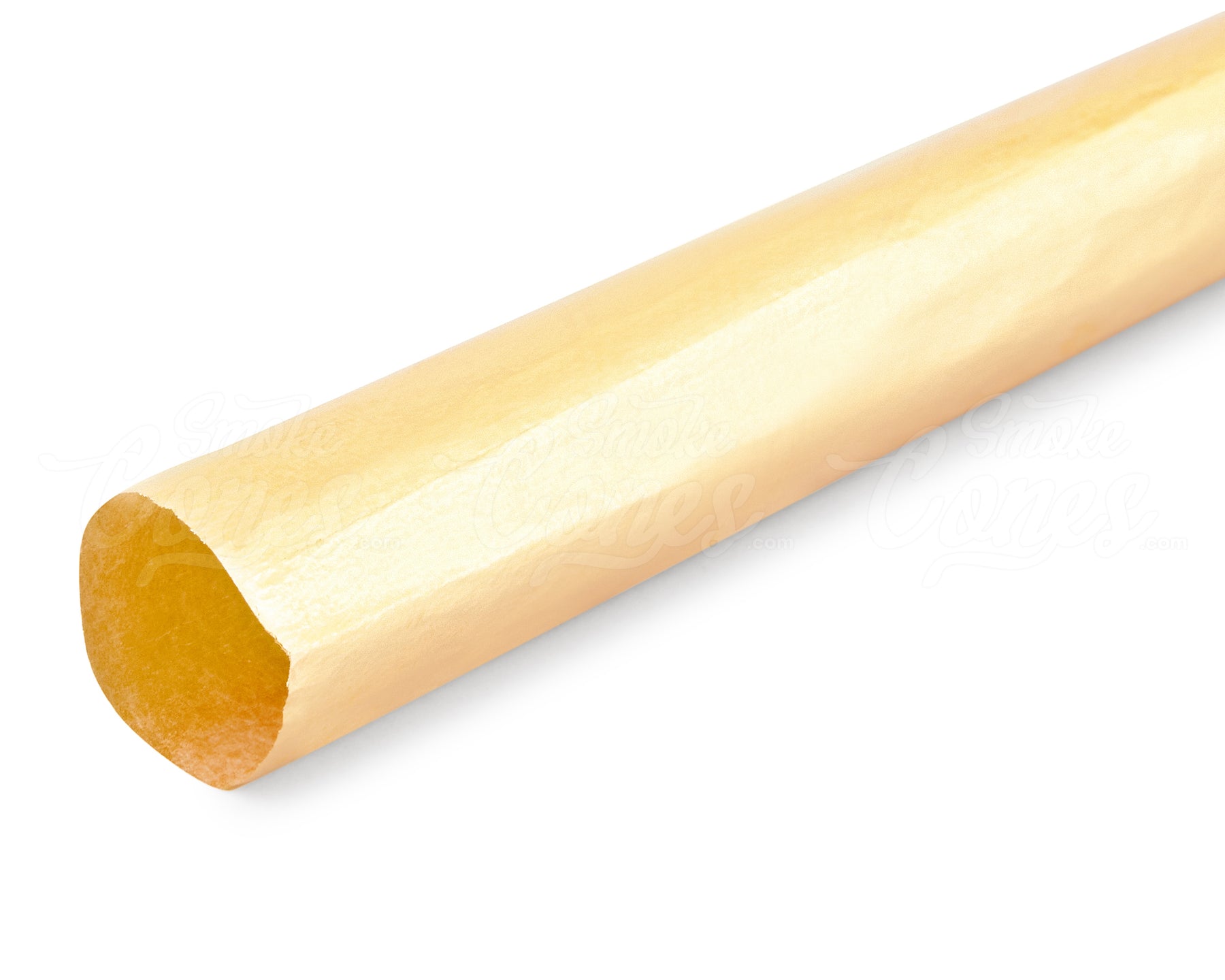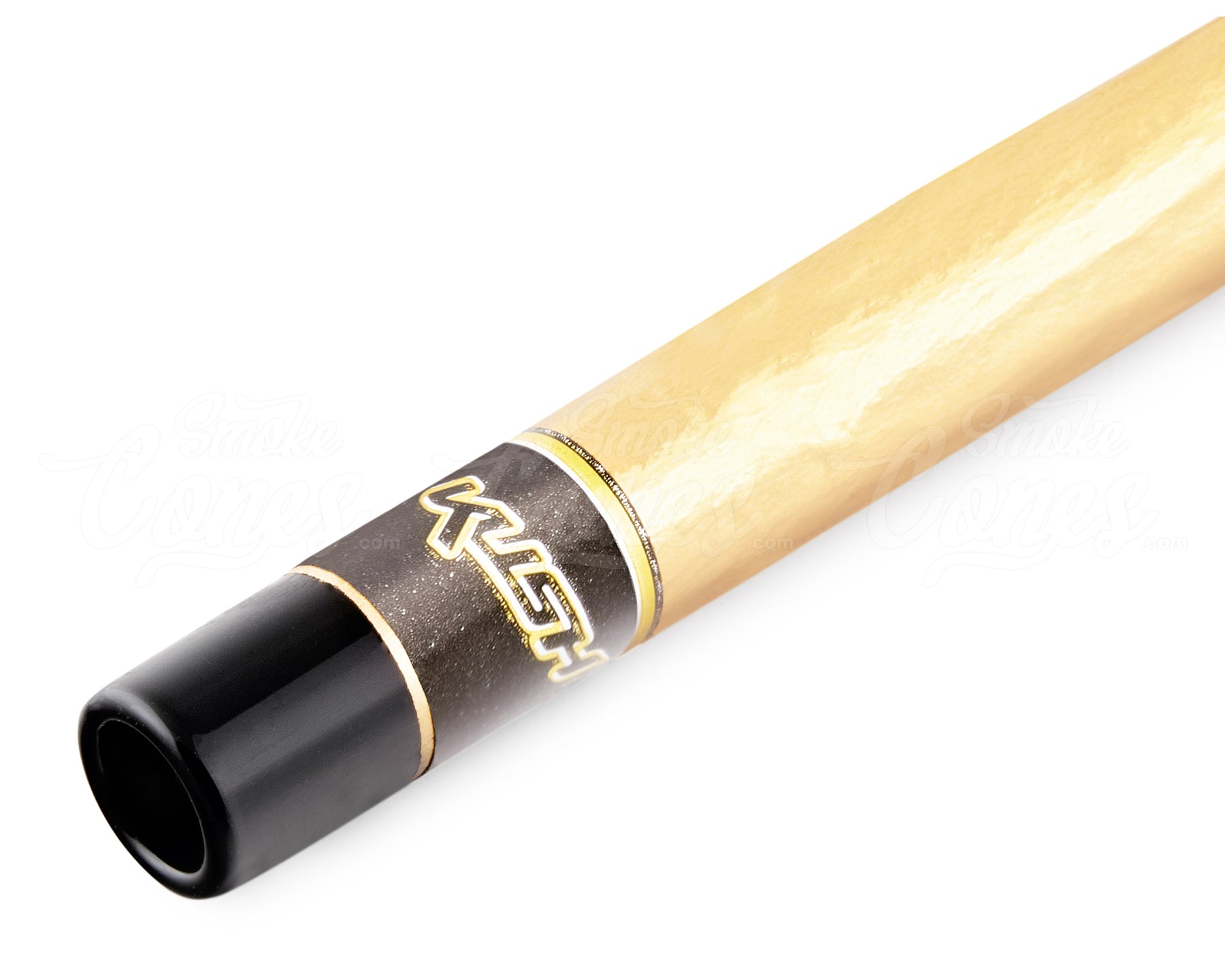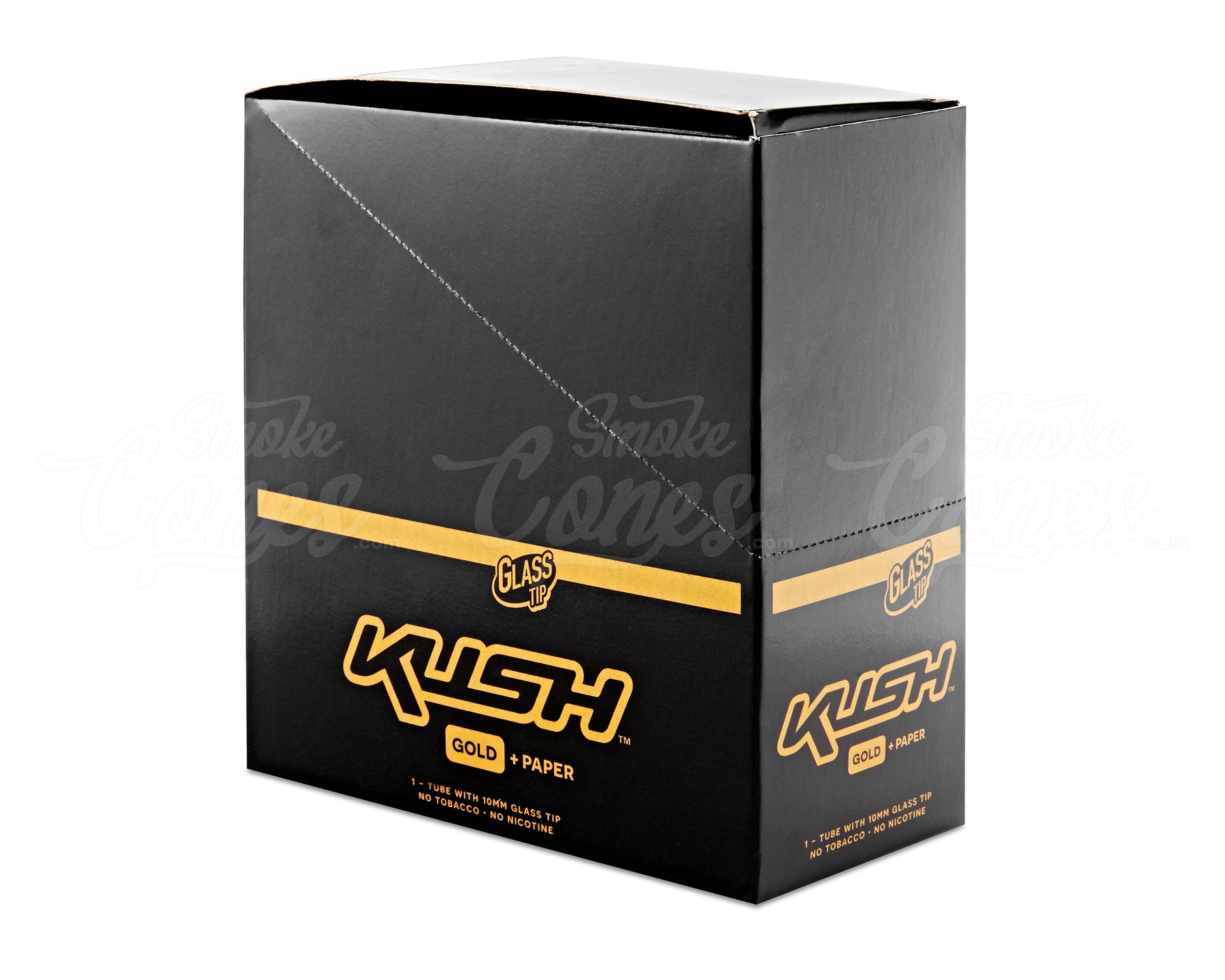 Kush 109mm King Size 24K Gold Paper Pre Rolled Cones W/ Glass Filter Tip 8/Box
Elevate your smoking ritual to new heights with the stunning Gold + Paper Cones, a decadent creation by KUSH that promises an unparalleled experience. This lavish product showcases a two-layered design that combines the functionality of paper with the brilliance of 24 karat gold leaf. These cones are tailored for discerning enthusiasts, a lavish present for your dear ones, or a head-turning statement piece at your next gathering.
The exceptional design of the Gold + Paper Cones consists of an inner layer of paper, complemented by a radiant outer layer of 24 karat gold leaf. This not only guarantees a satisfying and enjoyable smoking session but also provides a breathtaking display as the gold leaf catches and reflects light with every subtle movement. The King Size cones offer ample space for your preferred smoking blend, allowing you to personalize the experience to your liking.
One of the remarkable attributes of these opulent cones is the pre-rolled tip, which removes the necessity for any extra preparation. Simply fill the cone with your chosen blend and get ready to immerse yourself in an incomparable smoking experience.
To preserve their immaculate condition, the Gold + Paper Cones are meticulously encased in a resealable glass tube. This elegant tube not only safeguards your cones but also offers various applications after the cones have been enjoyed. Reuse the glass tube for storage, decoration, or as an upscale way to present your subsequent set of premium cones to your companions.
Revolutionize your smoking routine with the unrivaled sophistication and extravagance of the Gold + Paper Cones from KUSH. These opulent cones provide a unique and unforgettable experience, seamlessly merging indulgence and utility. Discover the difference firsthand and let the Gold + Paper Cones establish a new standard among your collection of premium smoking accessories.
Size: King Size
Brand: Kush
24k Gold Paper Cones with Glass Filter Tip
Tobacco and Nicotine free
100% Edible Gold