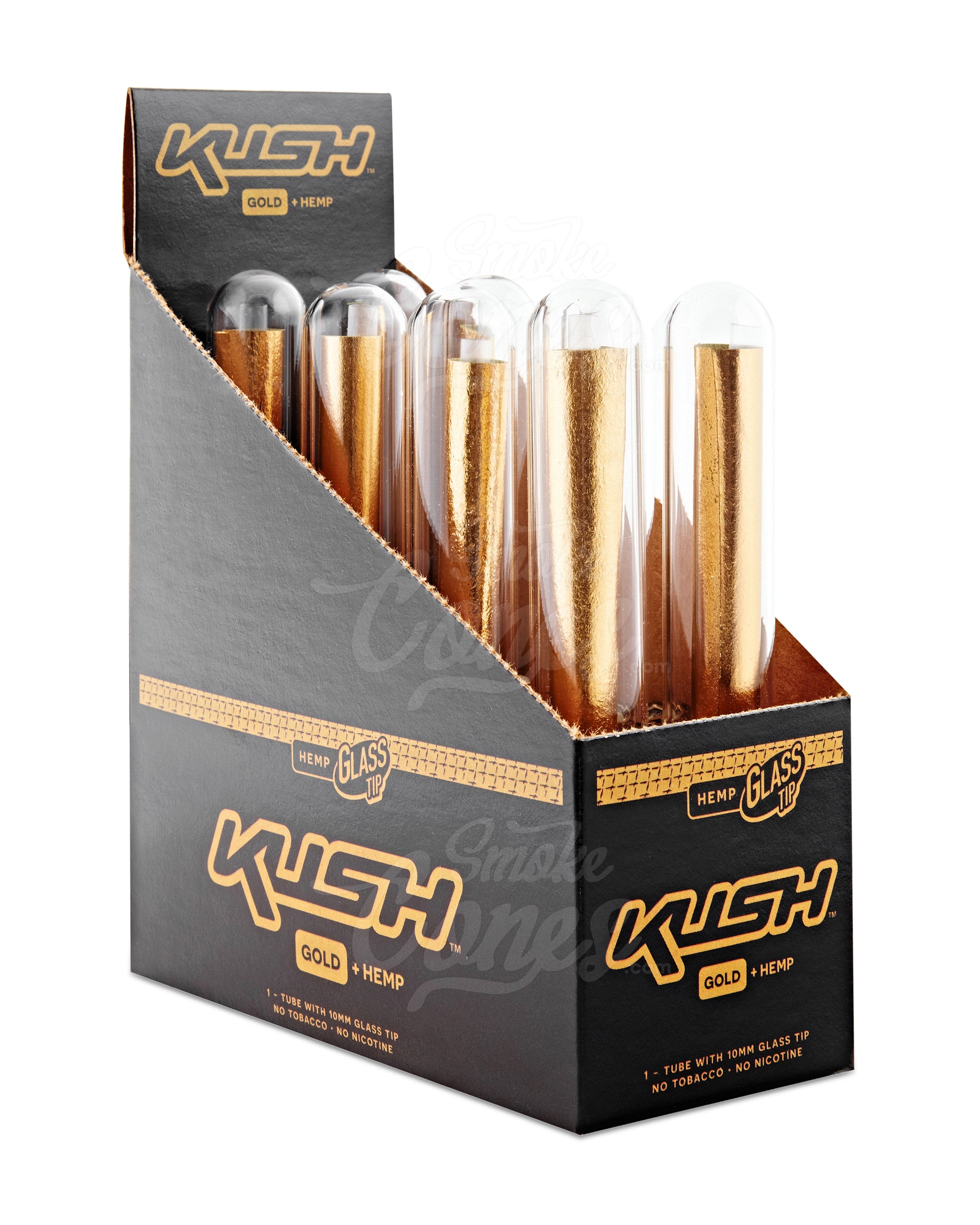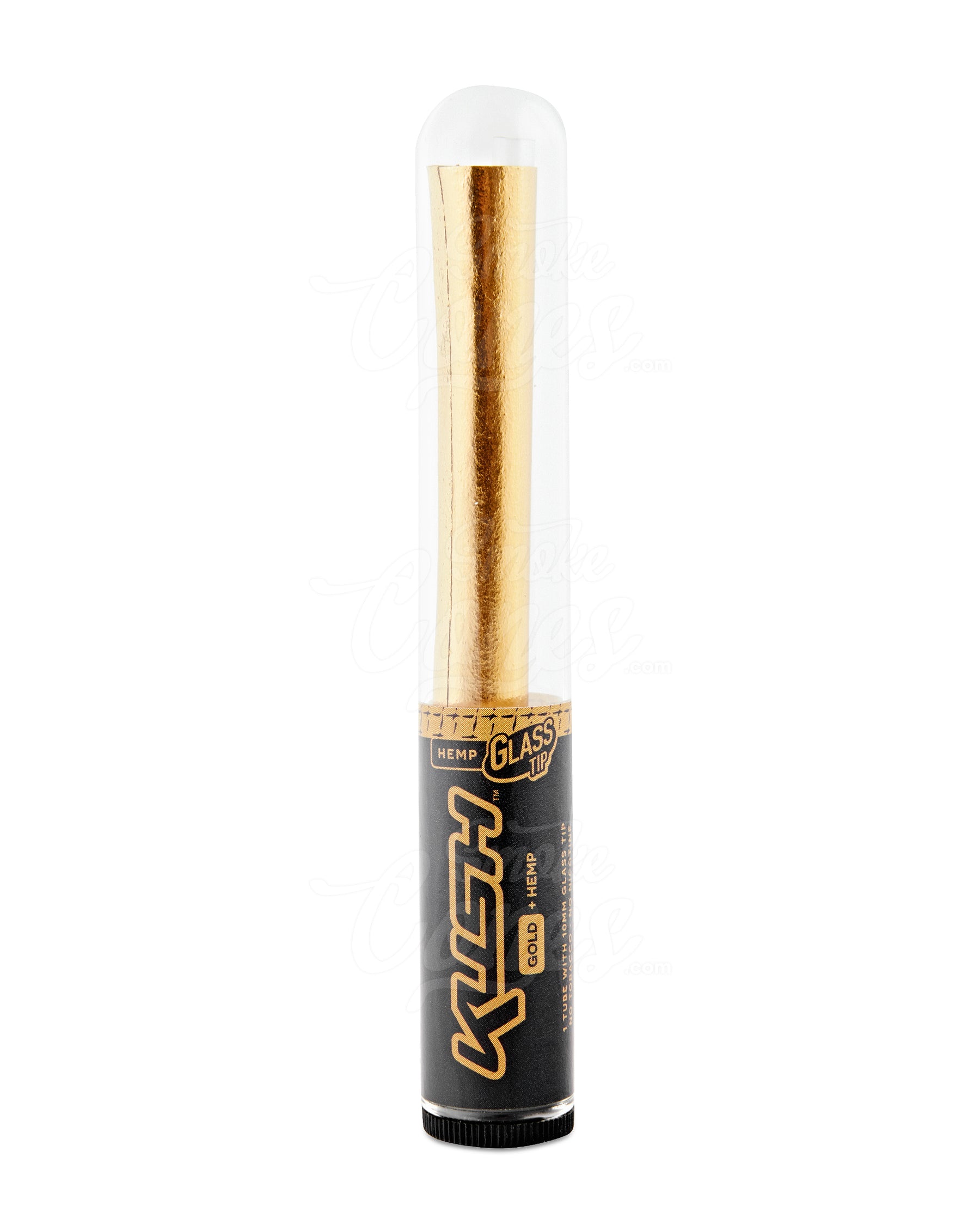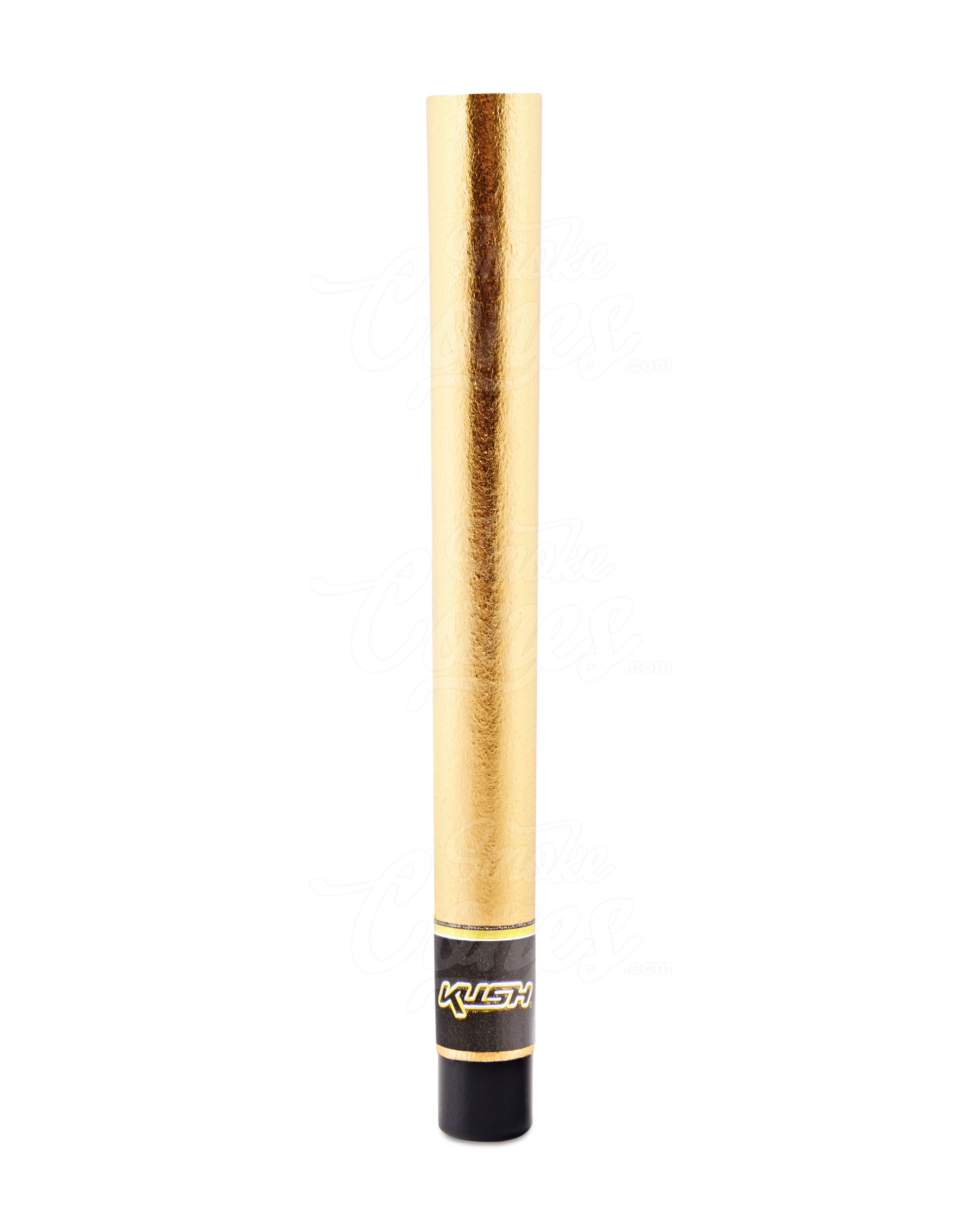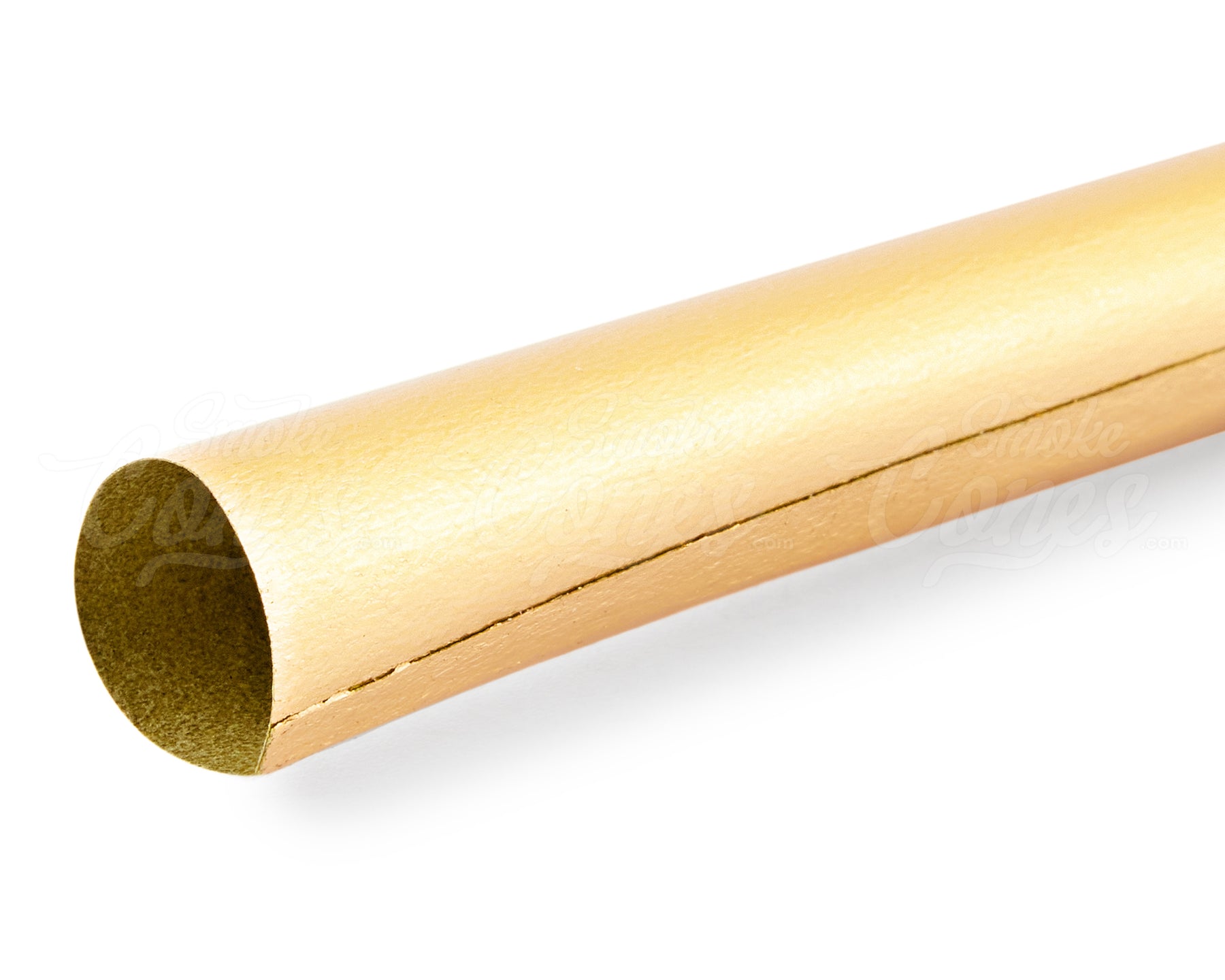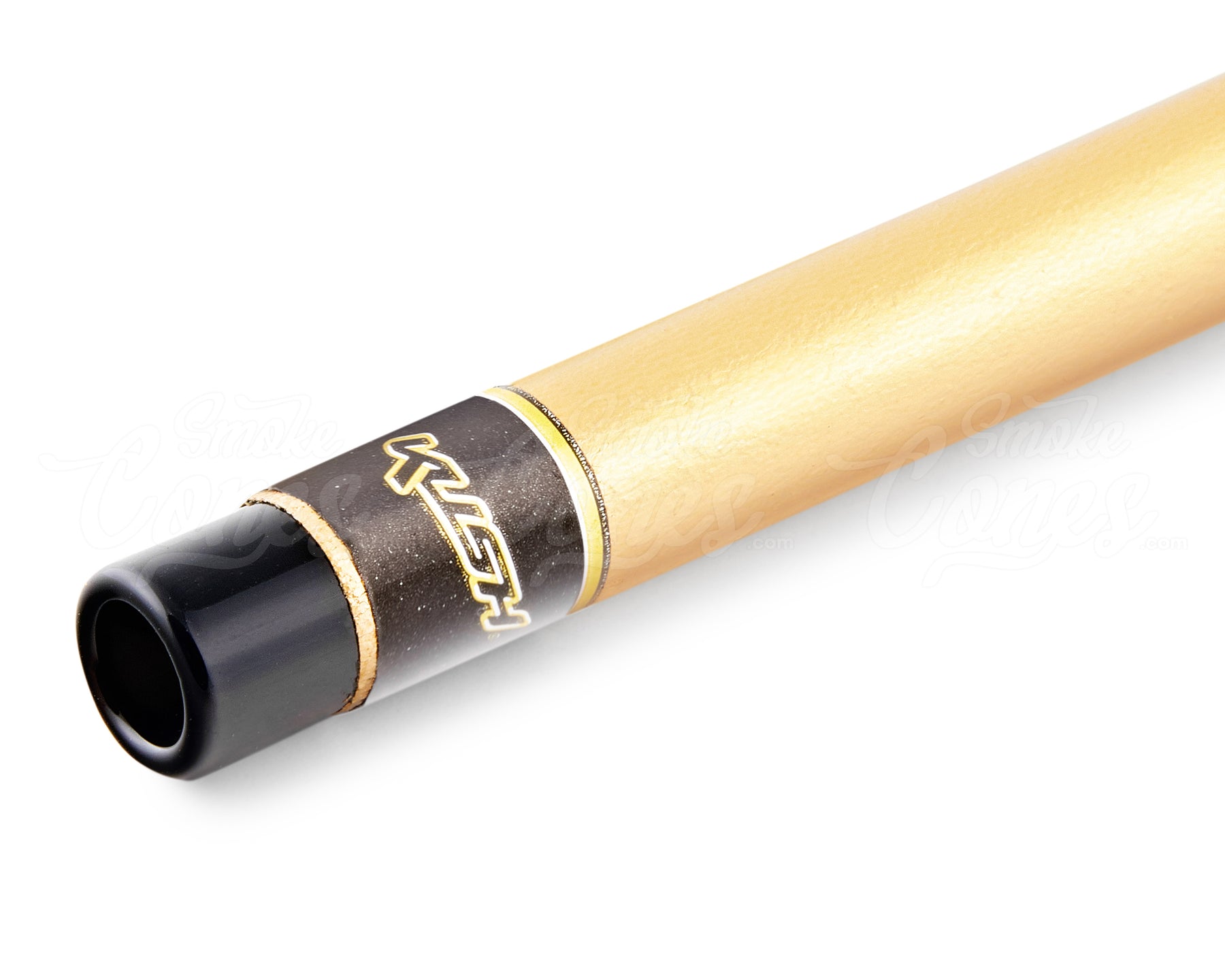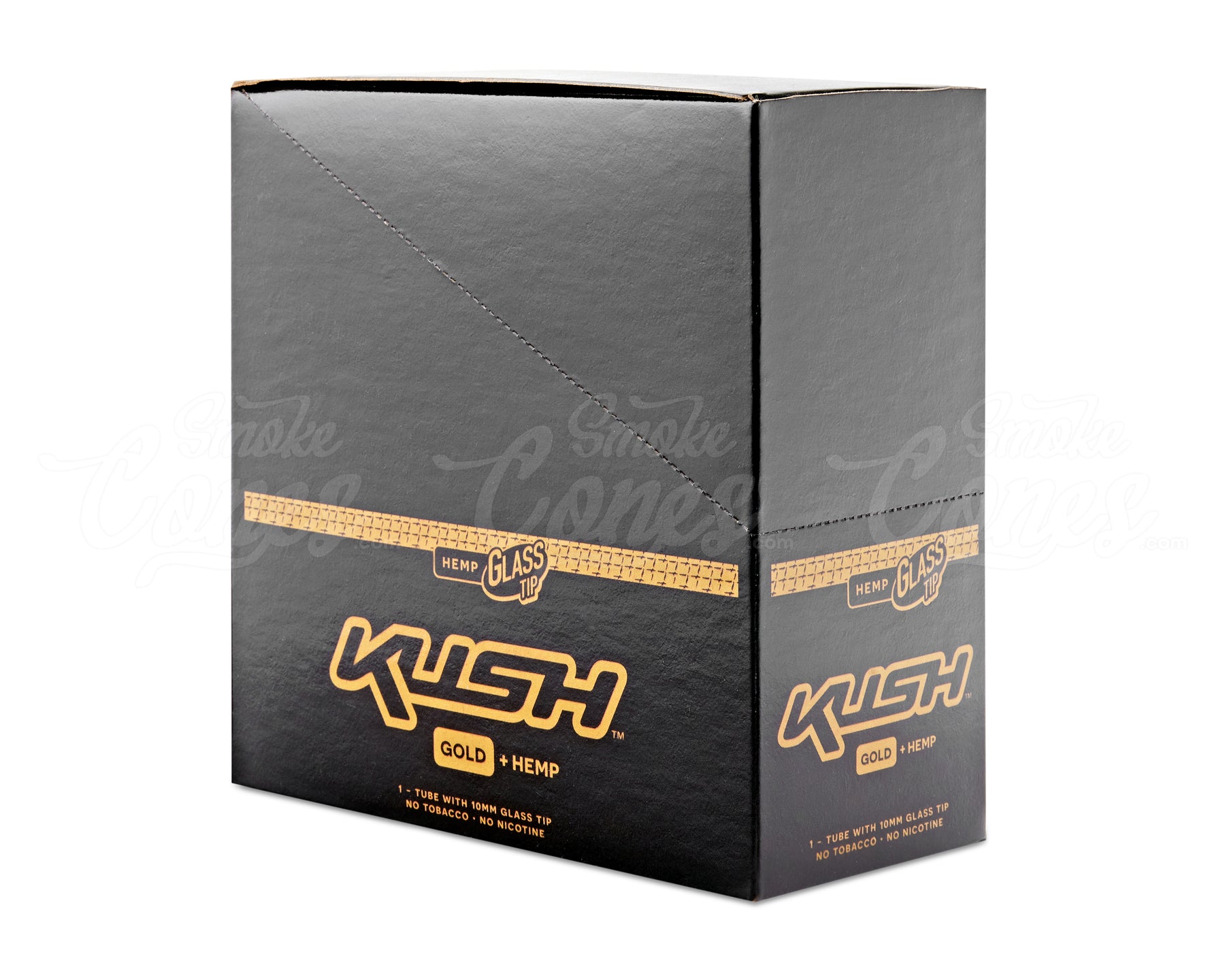 Kush 109mm King Size 24K Gold Hemp Pre Rolled Cones W/ Glass Filter Tip 8/Box
Experience an exceptional journey into the world of cannabis with the 109mm Kush Gold King Size Woven Hemp Pre-Rolled Edible Gold Cones, masterfully crafted from a luxurious combination of 24k gold and premium hemp. These exquisite cones cater to the sophisticated preferences of those who wish to savor the delightful essence of cannabis without the presence of tobacco or nicotine. This innovative creation fuses opulence, health consciousness, and discretion, making it the ultimate choice for cannabis connoisseurs.
The lavish 24k gold woven hemp composition not only adds a hint of elegance to your smoking sessions but also ensures a pure and untainted taste. Each cone is meticulously crafted to provide a consistent and even burn, allowing you to fully experience the rich flavors and aromas of your favorite strains. The addition of a filter tip enhances the smoothness of your smoking journey, transforming every draw into a truly enjoyable experience.
As a tobacco and nicotine-free option, these magnificent cones enable you to indulge in the natural goodness of cannabis without exposing yourself to potentially harmful substances. The understated nature of these luxurious cones is truly impressive. The gleaming gold exterior not only exudes sophistication but also effectively masks the distinctive scent of marijuana. This clever design feature enables you to savor your preferred strains with confidence, knowing that your pleasure will remain your private affair.
In conclusion, the 109mm Kush Gold King Size Woven Hemp Pre-Rolled Edible Gold Cones offer an unparalleled experience for those seeking to enjoy cannabis in a stylish, health-conscious, and discreet manner. Showcasing their stunning 24k gold woven hemp design, tobacco and nicotine-free composition, and inconspicuous dimensions, these cones truly represent the pinnacle of cannabis indulgence. Elevate your smoking experiences and immerse yourself in the perfect fusion of luxury and practicality with these remarkable cones.
Size: King Size
Brand: Kush
24k Gold Hemp Cones with Glass Filter Tip
Tobacco and Nicotine free
100% Edible Gold