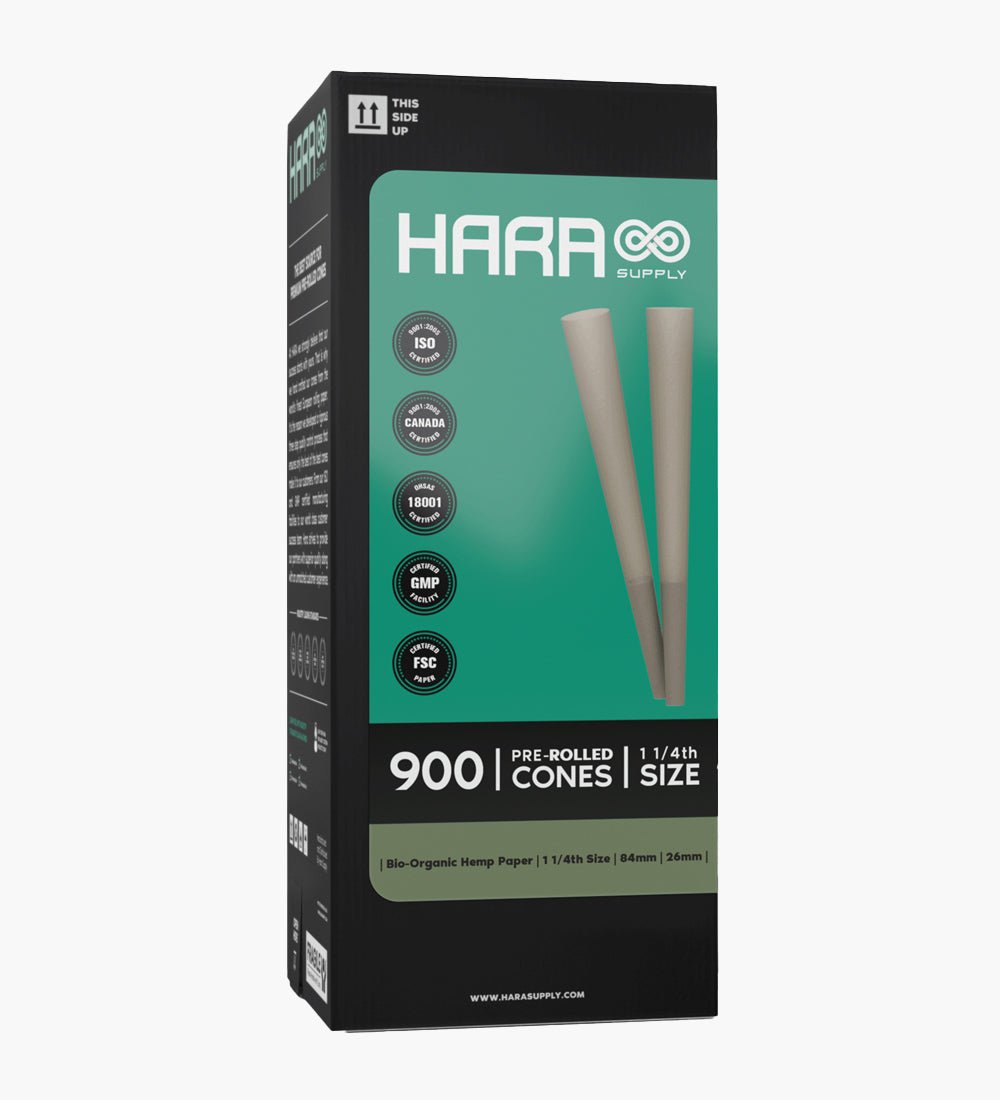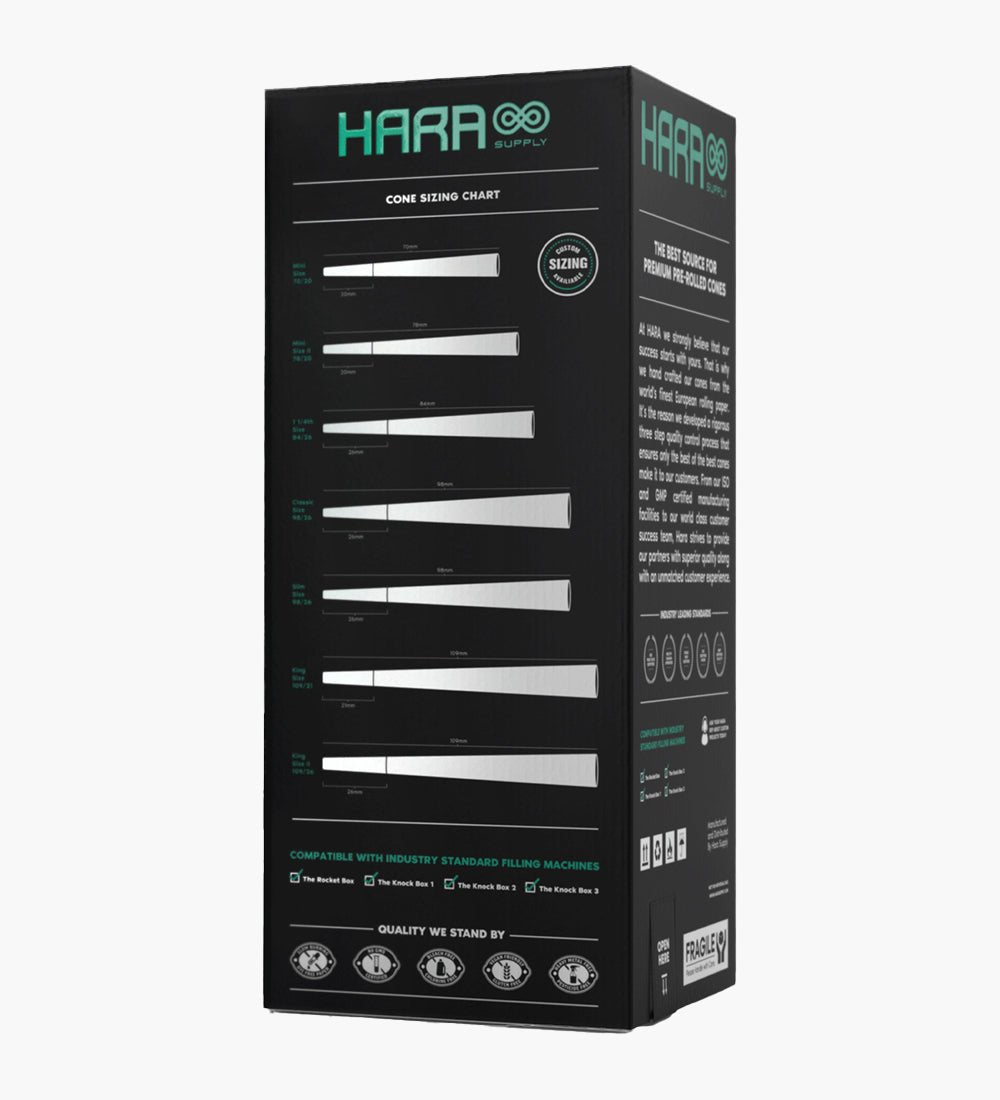 Hara Supply 84mm 1 1/4 Size Organic Hemp Pre Rolled Cones w/ Filter Tip 900/Box
Since we are talking about the cannabis industry, let's be honest: quality matters. How the encounter goes depends on the cone you select. Cones are just one of the items Hara Supply offers; we also provide brands and manufacturers with an encounter that upends the established order of things.

Our pre-rolled cones in the 1 1/4 size ensure that your customers always smoke consistently and enjoyably thanks to their appropriate length of 84mm and their ideal filter tip length of 26mm. These organic hemp-based cones are free of useless preservatives and additives, and they are meant to be as nature intended.

Whatever marijuana brand you represent—new or established—our pre-roll cones are the height of simplicity and excellence. Why would you accept less when you can give your customers the best? Working with Hara Supply will help your brand's reputation soar.
Material: Organic Hemp

Size: 1 1/4 Size
Brand: Hara Supply
Slow Burn

Includes a 26mm filter tip